Don't you LOVE boots? I so do! I love them all, normal books, booties, over-the-knee boots, any. I just love them. Maybe that's why I love where I live so much. It's mostly cool weather where I can use books whenever I want. I have collected these 20 casual outfits with boots so I can have more ways to use my boots and booties.
20 Casual Outfits with Boots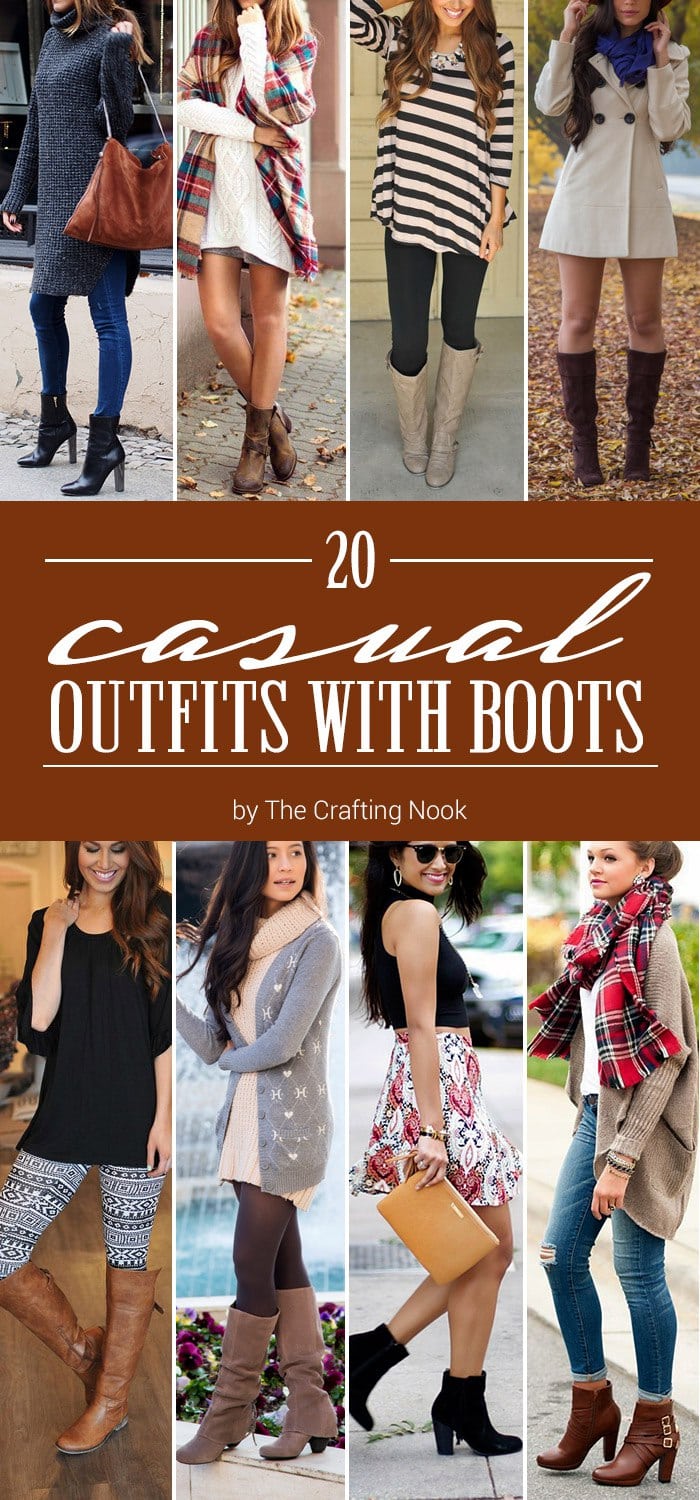 Even though here is mostly cool and rainy weather, we do have our bright sunny warm days so here you will find ideas for any season. Most of these ideas are easy to replicate so I love these!
I don't really know what is it about boots that I love so much. Back when I lived in Venezuela, I hardly could use them. It was hard because weather was mostly hot. I did anyway of course but it wasn't that often.
Disclaimer: *My round ups are only for inspiration ideas. Just like I do for all my round ups, I get a lot of inspiration from Pinterest. If you are at all familiar with that platform you know there are tons of pictures with no direct links to the original source. Some pictures featured here I found no source for or directed to the wrong one but if you know the source, contact me and I will update this post immediately, thank you so much!