24 Gorgeous DIY Maxi Dresses/Skirts. The Weekly Round Up
I looooove Maxi dresses, I have a couple miself. I mean I didn't make them but I do love them. The thing is that between Pinterest and Link Parties I've got tons of ideas and inspiration for Summer and Fall seasons and I wanted to share them with you in this Weekly Round Up. I might try some of these awesome DIY ideas soon {hopefully}. =D
24 Gorgeous DIY Maxi Dresses. The Weekly Round Up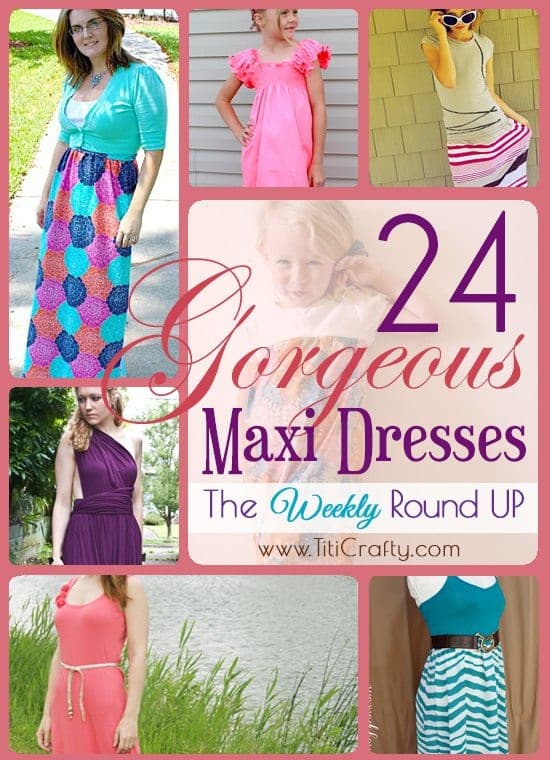 I hope you enjoy all these gorgeous dresses as much I have!!! All of them are super cute and mostly easy to make so here they are.
Ok now to the maxi dresses LOL:
Please make sure to Pin from the original blog post!
Summer T-Shirt Maxi Dress Pattern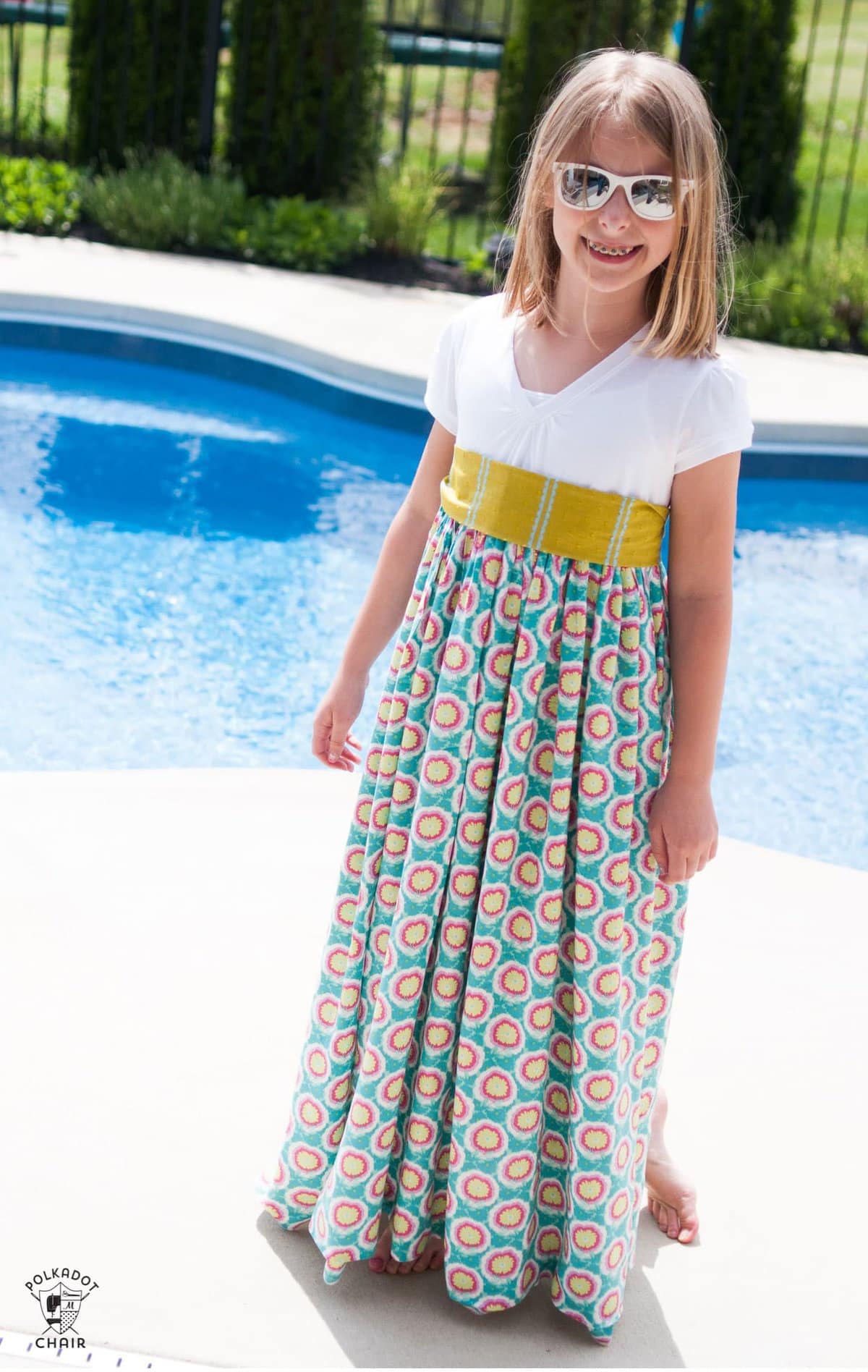 Turn a t-shirt into a summer maxi dress with this fun DIY Maxi Dress Pattern. A great DIY upcycle fashion project!
Summer Maxi Dress T-shirt Refashion by Polka Dot Chair.
Finished Project: Colorful Maxi Dress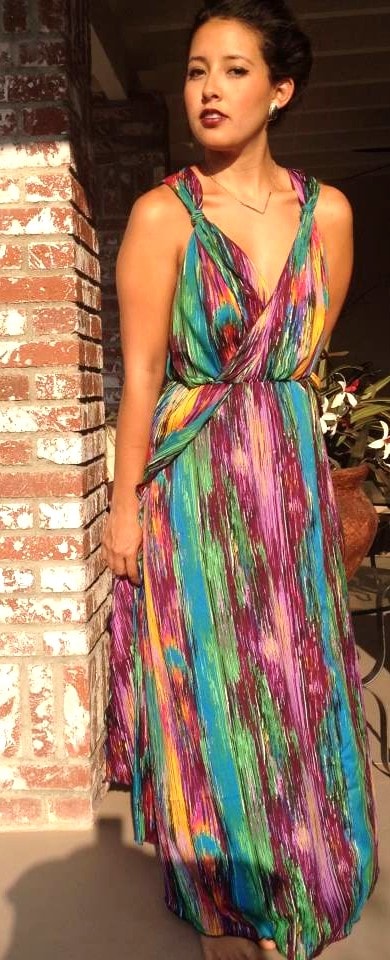 I made the skirt pattern as two back panels, overlapped and open at the side seams. The bodice is the two front panels from the maxi skirt.
Coloful Maxi Dress by Seamstress from Venus.
GRACIE'S MUST HAVE SUMMER MAXI DRESS TUTORIAL
If you want to make one of these girls maxi dresses it is seriously the easiest project ever and I promise your little girls will love it.
Gracie's Must Have Summer Maxi Dress Tutorial by Simple Simon and Company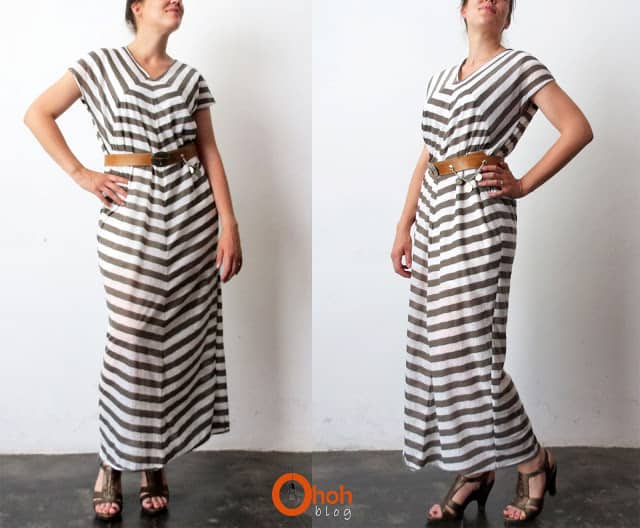 I love the final result. Even if strips doesn't match on sides. I also make a lining because the fabric is a bit transparent! Easy project perfect for summer time!
DIY Maxi Dress by Ohoh Deco
I took the following pictures for the tutorial as i was sewing the long dress. I will make a note in each step where there is something different to do for the short dress.
Wanna Make a Dress?? by A Small Snippet.
AWESOMEEEEEEEEE aren't them???? So much inspiration together!
And Also make sure to check back each Thursday for another round up posts,
What do you think
Til' next time...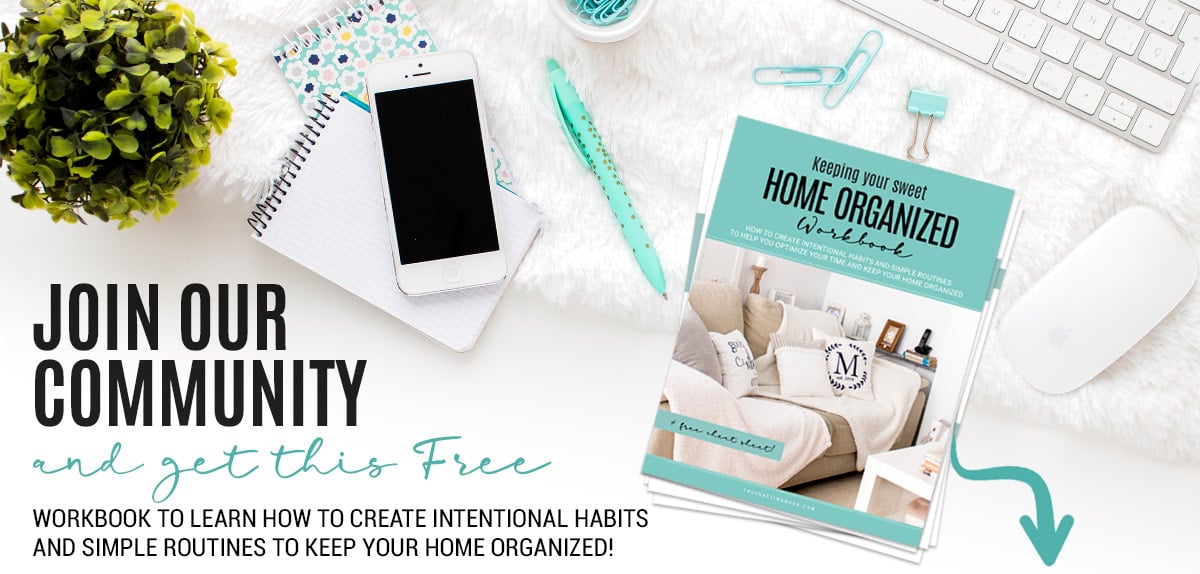 GET INSTANT ACCESS TO THE HOME ORGANIZED WORKBOOK
Plus freebies, printables, exclusive content, tips, stay connected, be the first to know great offers and Product Launches!
Disclaimer: By clicking on the "Yes, I want it" button above you are giving me your consent to collect and use your information according to the law and My Policy Privacy and The Cookie Policy. Zero Spam I promise!