A veces los detalles más simples dicen mucho más puesto que le ponemos mucho amor al hacerlo nosotros mismos. ¿Qué que les parece esta Cajita sorpresa?
 DIY: Cajita sorpresa! Un detalle simple y rápido para San Valentín.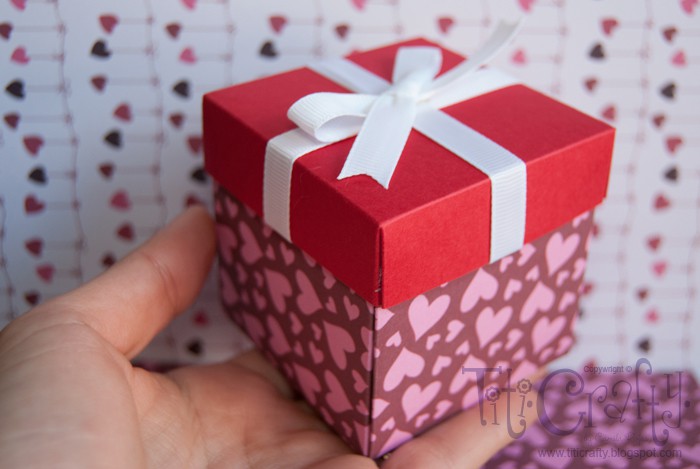 Esta cajita es súper fácil de hacer y no necesitas mucho material. Además es ideal para hacer con niños.

Necesitarás:
Cartulina (lisa o decorada depende de cada quien).
Tijeras o Cutter.
Silicón Caliente o cola blanca
Cintas, cordones, o cualquier cosa que les guste para decorar.
He hecho un diagrama del patrón de la cajita y de la tapa que lo pueden descargar AQUÍ si lo desean pero es tan fácil que seguro lo pueden hacer sin el diagrama.
Lo ideal para los que quieran usar el diagrama es que lo impriman directamente sobre la cartulina que quieran usar y por el lado que quedaría dentro de la caja, yo utilicé un papel digital hermoso de Clementine Digitals. Y la tapa la pueden imprimir en una cartulina diferente o lisa.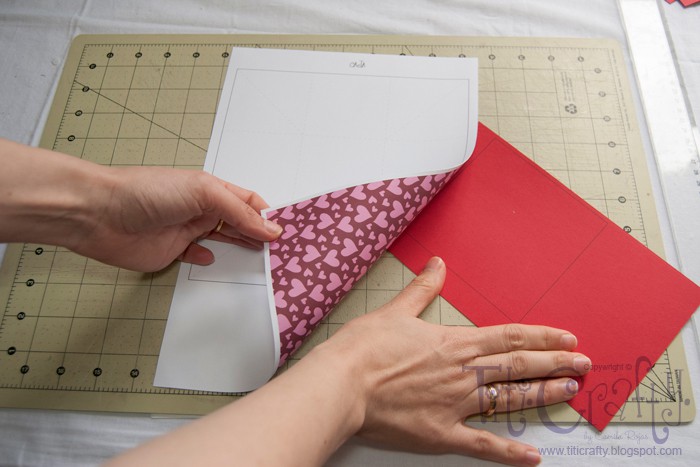 Una vez todo impreso, se cortan los sobrantes y se dobla por la línea punteada para levantar la forma de la caja, las puntas sobrantes de las esquinas se doblan hacia adentro de la caja.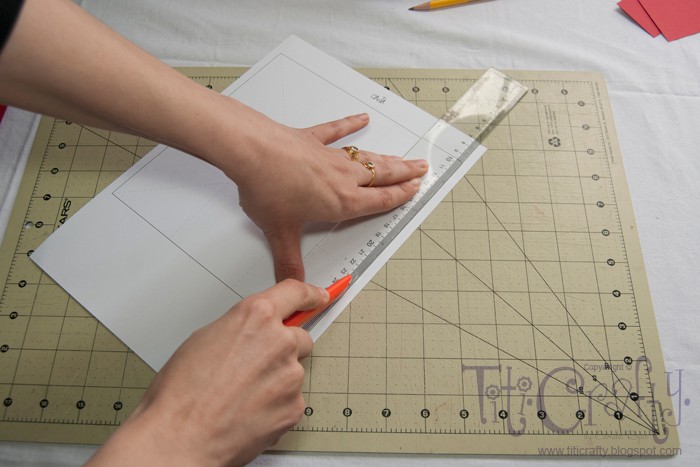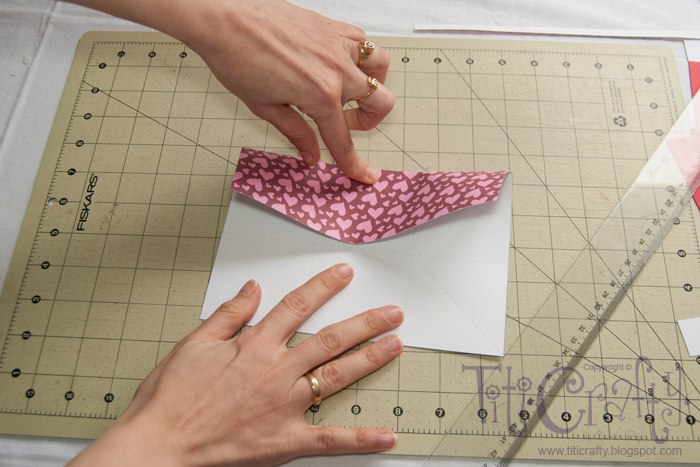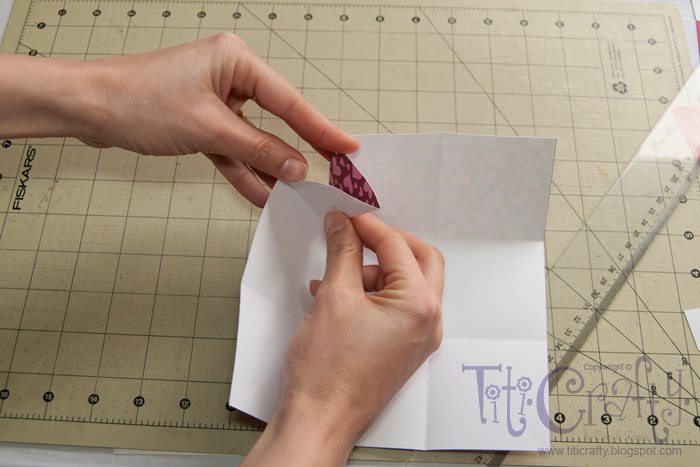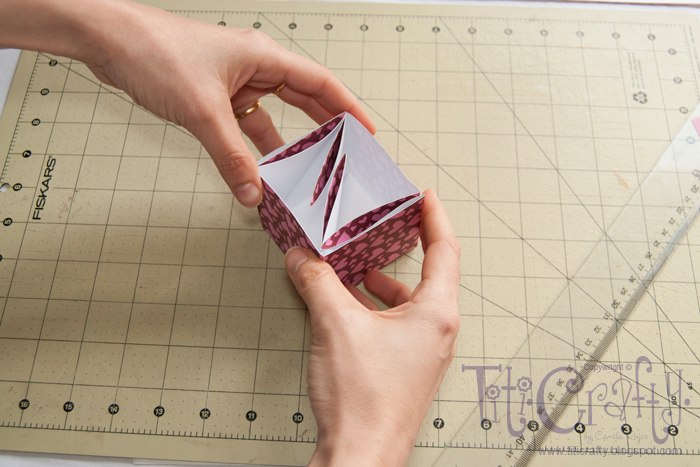 Una vez lista por dentro se decora al gusto, se pueden poner otros papeles decorativos, o siluetas, lo que les guste. Yo coloqué flores y corazones y escribí mensajes cariñosos.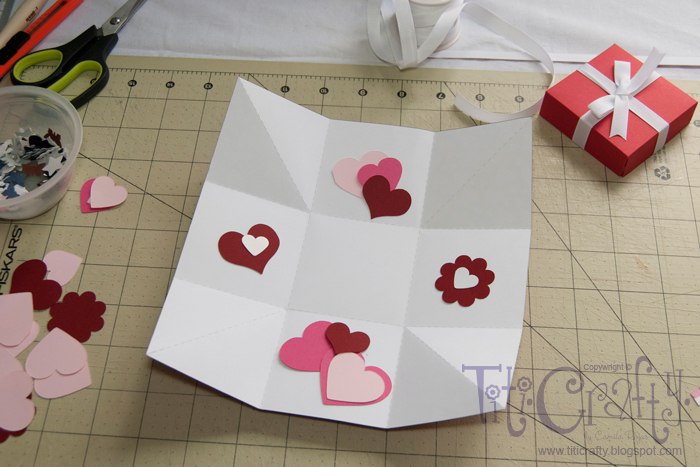 La tapa se construye igual que la caja pero aquí si aplicamos un poquito de cola en las solapitas porque la tapa es lo que mantendrá la caja armada. Se decora la tapa como les guste. Yo la decoré con cinta grosgrain blanca y un lazo para hacer contraste. Lo pegué todo con silicón caliente.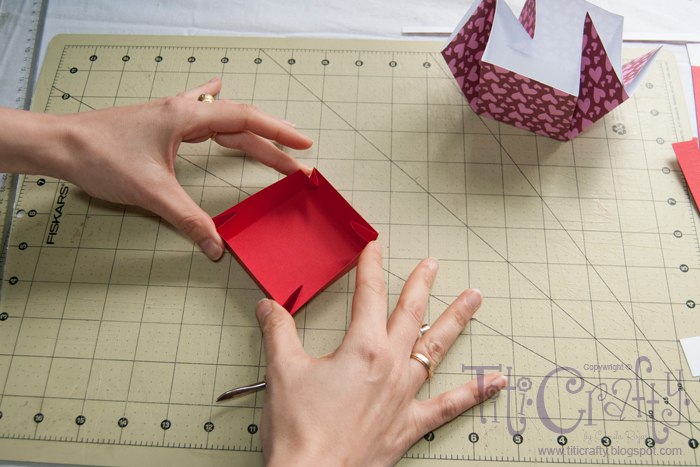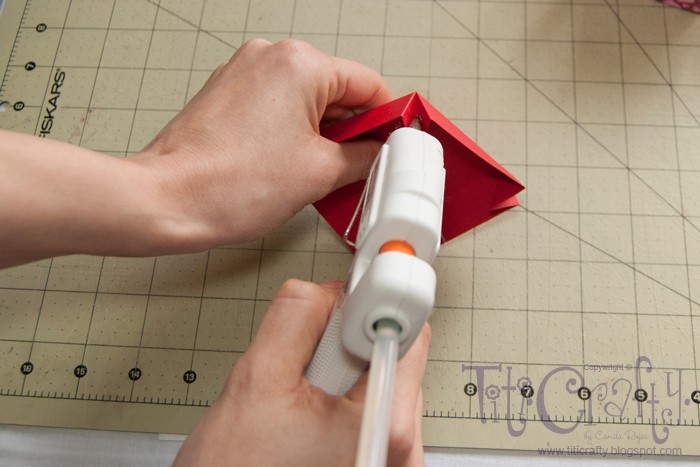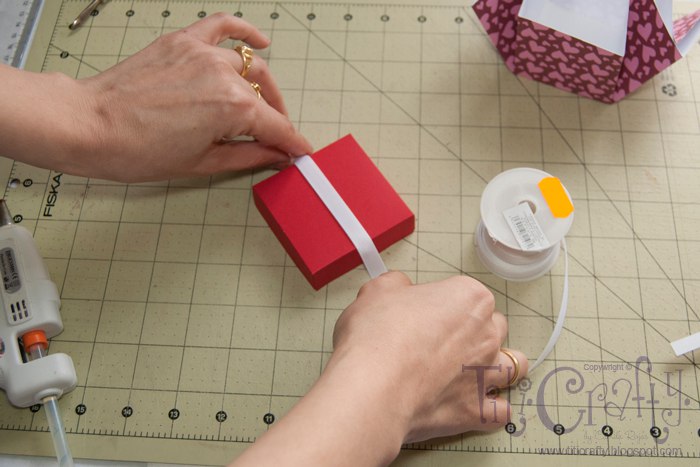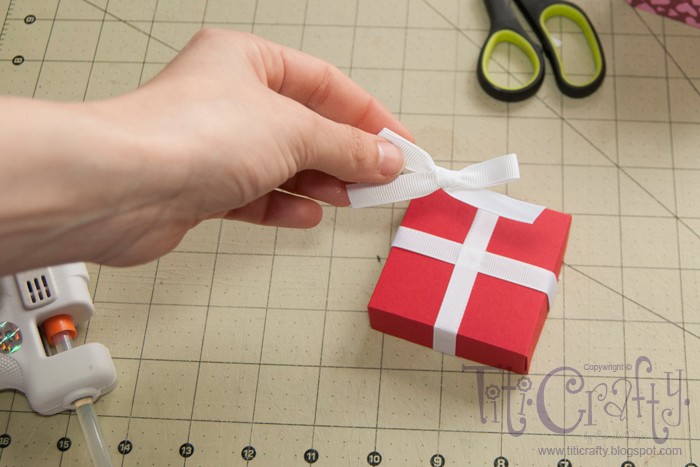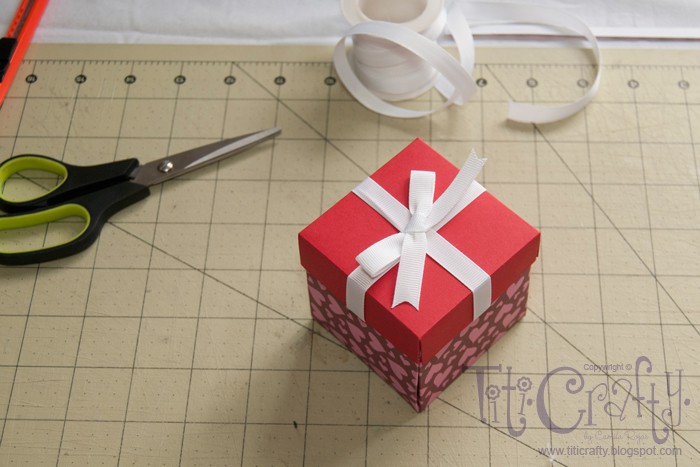 Cuando estén los dos listos le colocamos dulces, o un regalito, o lo que sea que quieran regalar.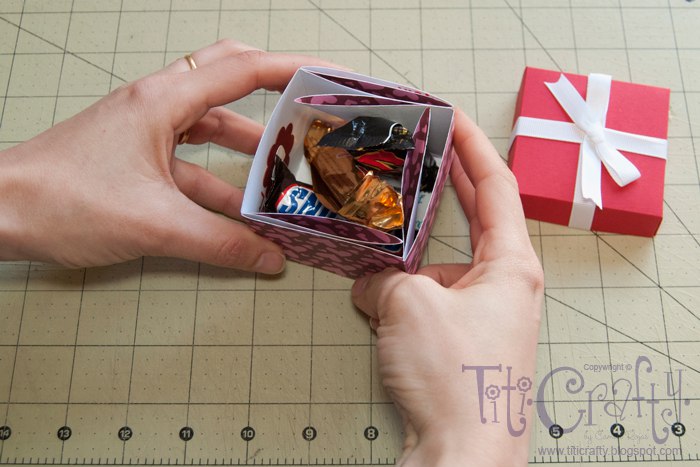 Listo :D Un regalito simple pero llenito de amor! Si lo desean pueden agregar un Tag para escribir para quien y de quien. Yo lo deje de sorpresa :D.
I LOVE your opinion and comments, it totally makes my day, it gives me a huge motivation to keep making fun stuff and crafts!!!
Tu opinión y comentarios hacen mi diá más feliz, me da mucha motivación para seguir haciendo colsas divertidas y manualidades!!!
If you like my happy spot I invite you to subscribe and get my updates. You also can follow me on the social networks on my sidebar.
Si te gusta mi rincón feliz te invito a suscribirte y recibir mis actualizaciones. También puede seguirme por las redes sociales hubicadas en mi barra derecha.
Till next time!!! =D
Hasta la próxima!!! =D