Start by getting your 2 leather cord strips and align them together. Then insert them into one jump ring: one strip from front to back and the other one from back to front. Like this:
Then insert a second jump ring but then inverse the process. The strip that came from the back, insert it from front to the back. You should get something like this:
Keep inserting jump rings alternating the strips until you get the right size for your wrist.
Cut any leftover of the leather cord leaving a few millimeters to put the cord ends.
Put together both cord strip ends and put in place the cord end and close it. With a flat nose plier secure the cord end. These type of cord ends has sort of teeth so once you secure them they won't come off unless you push really hard.
Open a jump ring with your pliers and insert the cord end and your lobster clasp. Close the jump ring.
Do the same on the other end of the bracelet but this time insert only the cord end. Close the jump ring.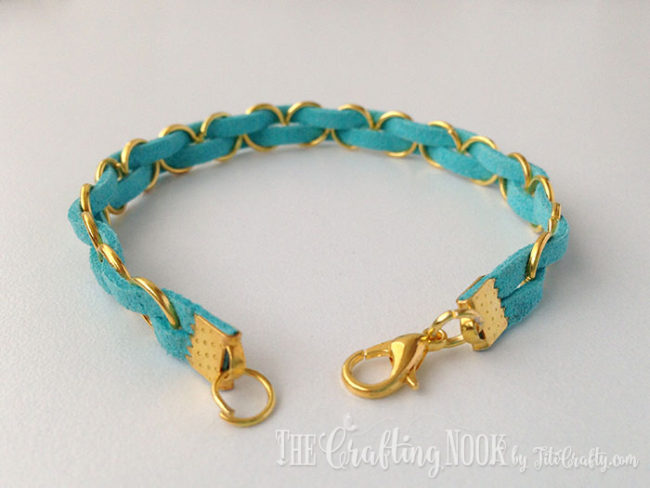 There you Go!!!!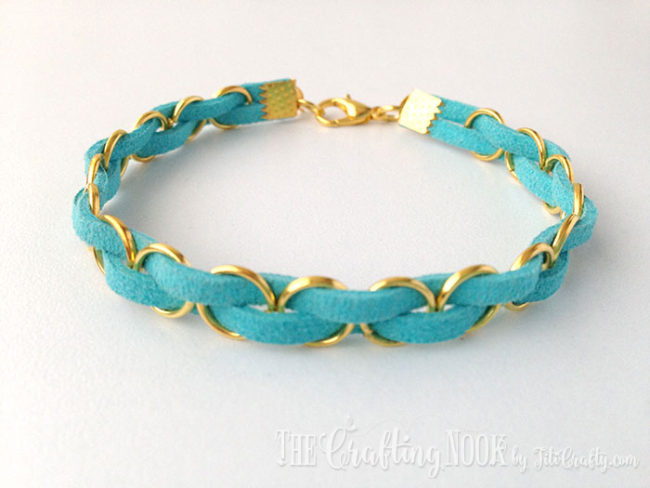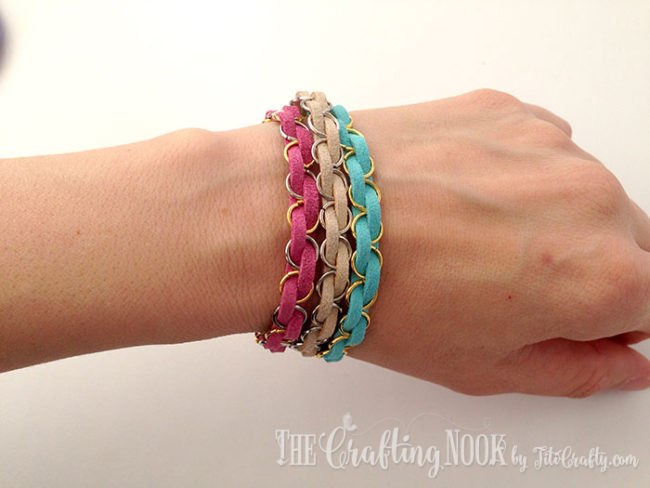 How cute and pretty are these easy braided bracelets?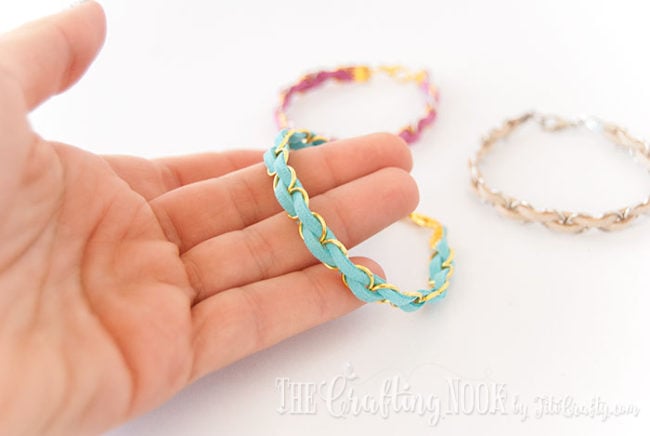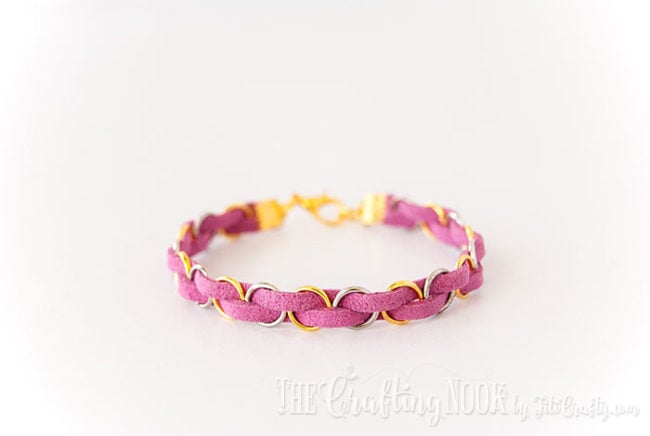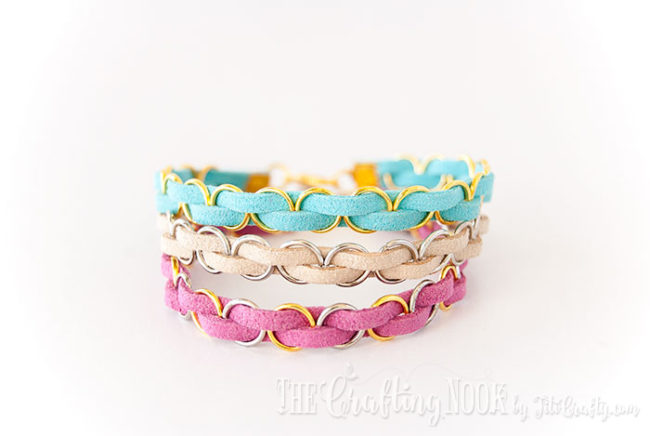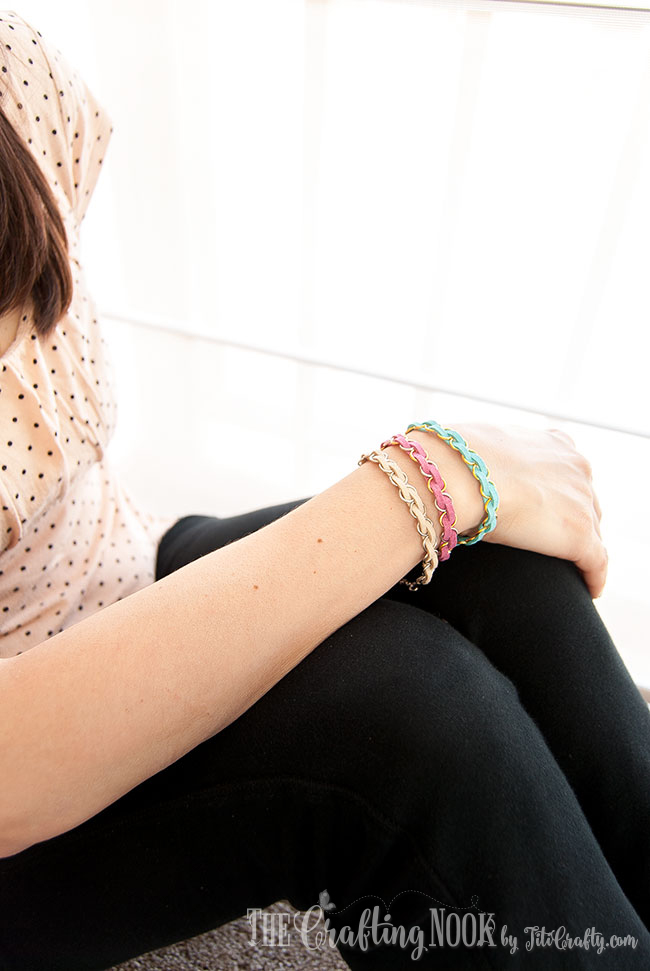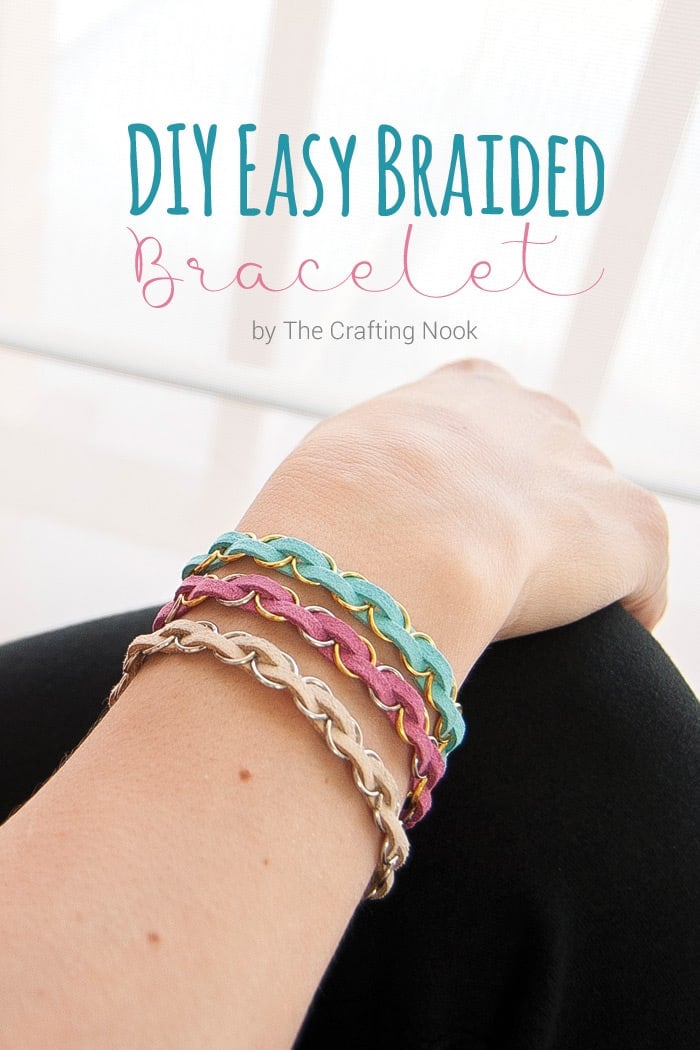 LIKE IT??? Please leave me your comments and ideas bellow in comments! Also share so more people get some inspiration!!!

If you like this crafty project, you might also love these too: