DIY Owl Lampshade Decoration.
I think I've mentioned a few times, I have a thing for owls =D,  I love that I can always make use of their different images and even ventured out and drew my own owl: D which is the one I used to make this Owl Lampshade and I'm shown how!.
DIY Owl Lampshade Decoration.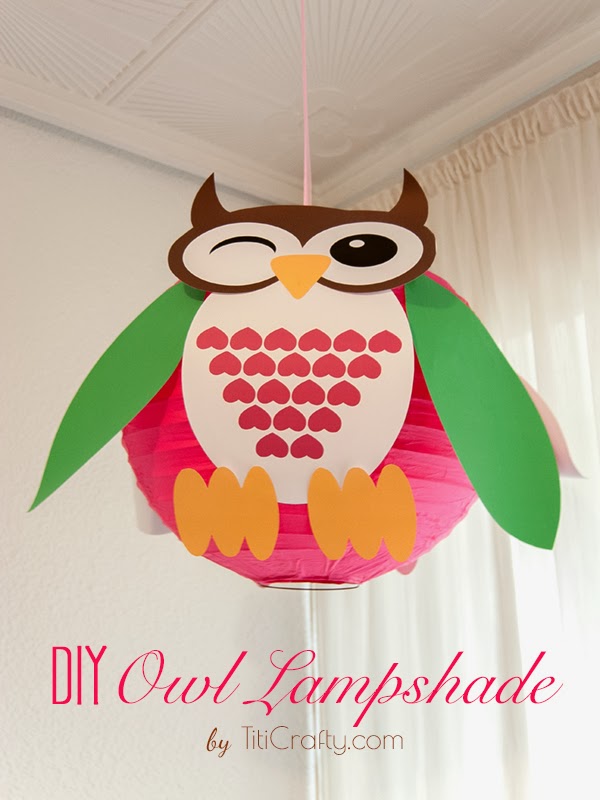 I did not really planning on using it just as a lamp rather wanted to make a decorative item for my daughter's room =D. In fact I want to make about 2 more to place them in different heights next to it. What do you think, would it look good?
Here I describe how I did my girl's Owl Lampshade, it's really easy and it takes very little time, Yeah!.
I made the Printable for the owl elements that can be downloaded HERE. There are elements of this file such as the wings, that you can do it with another material not only cardstock, as foam, felt, or what you like, is entirely up to you. I did everything with cardstock. (Clonazepam)
Supplies: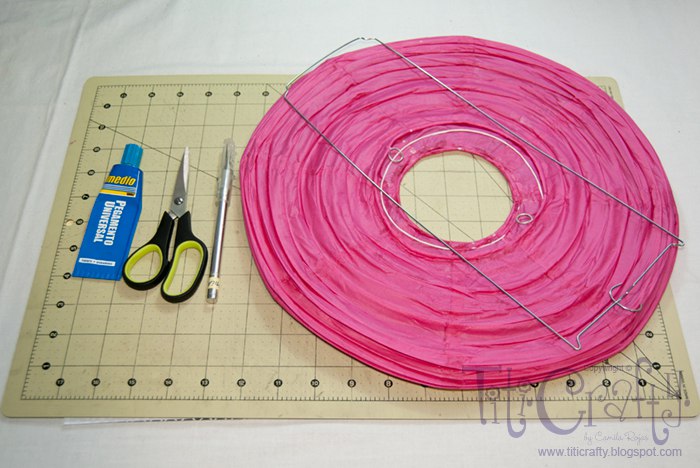 A solid lamp china ( I used 14 " or 35.56 cm and the size of the print is based on this measure . )

Cardstock ( In my case )

 

Hot glue gun

 

Universal Glue ( Imedio , UHU , etc strong )

 

Scissors and / cutter (of course : P)
First I printed and cut out my items . In the printable you will find 2 owls as the lamp has 2 sides of the owls.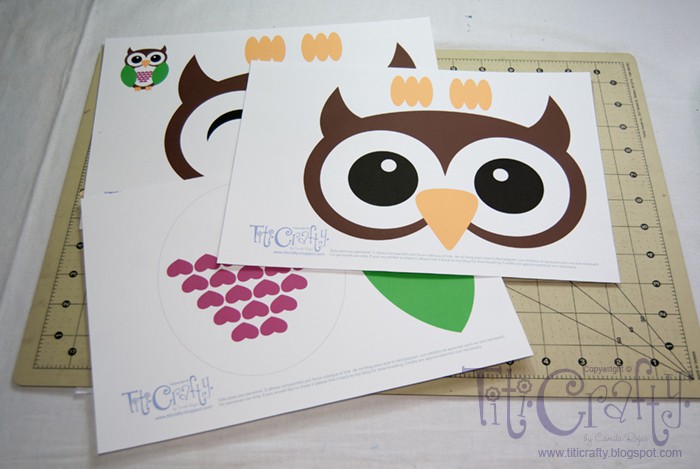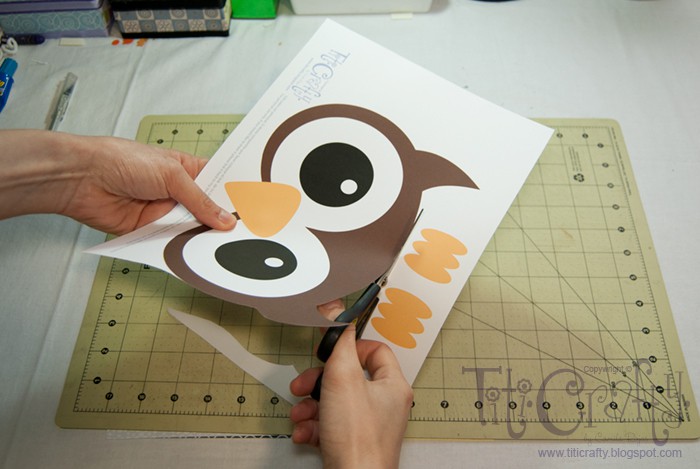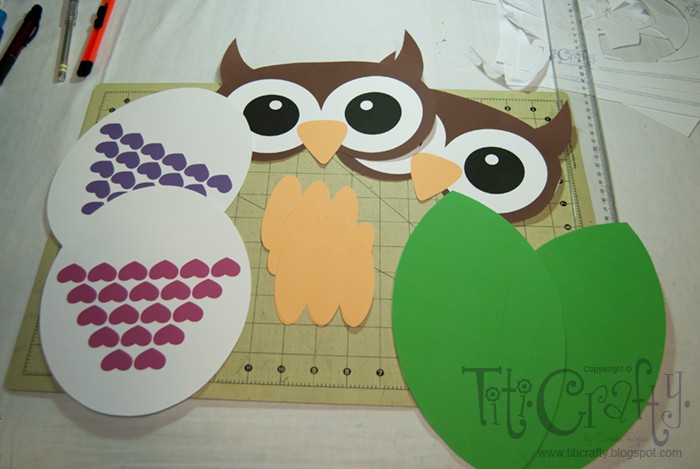 Then I installed the lamp by following the instructions and bring (each has its trick).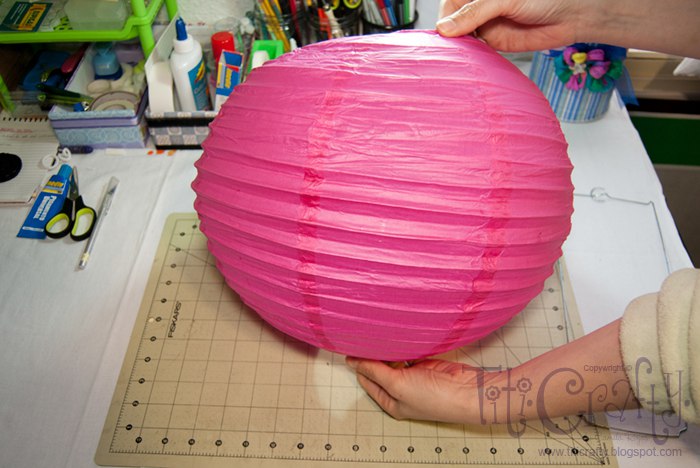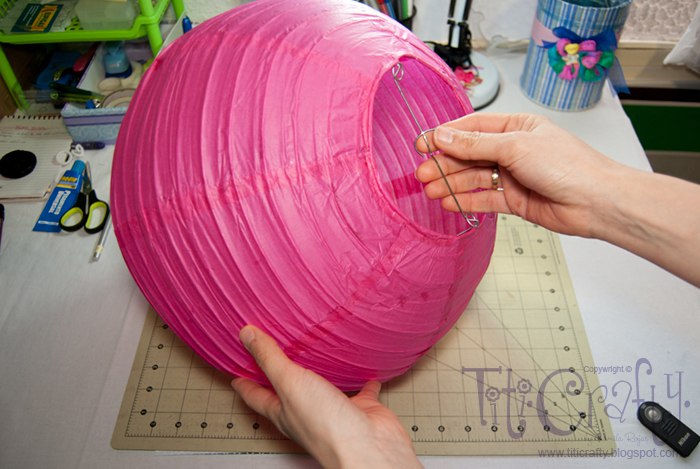 Once ready , I started hitting what would be the bellies ( the hearts and go backwards , was not accidental lol). Keep in mind that being a fully round lamp, there are items that are not going to fit perfectly. Many areas do not touch the lamp but it's ok. What I did was put 3 lines cola universal one in the center and the other a couple of inches more on both sides. On the ends (top and bottom) put a couple of little points of strategic hot glue. Why not use only a hot glue? Because then if you want to put as true heat lamp bulb would melt the glue again.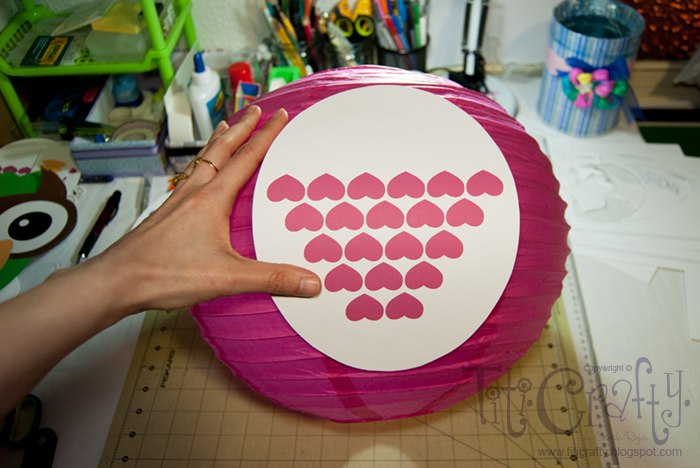 Now the head. I did almost the same process, but as I wanted the yardstick to be slightly raised, I added the glue from half to the peak which should be on top of the belly.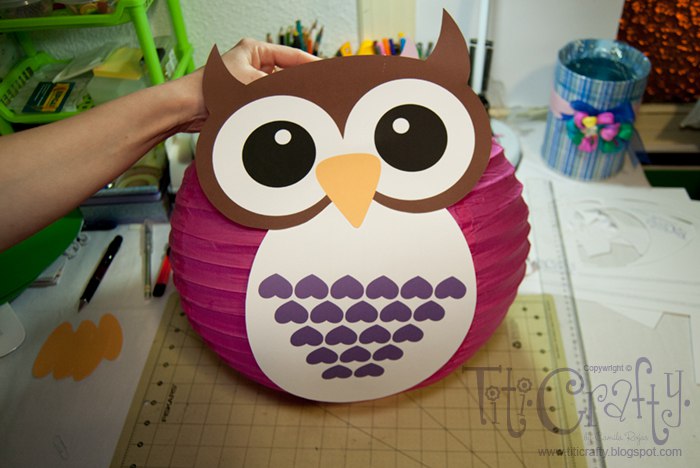 The wings. The good thing is that the wings are slightly loose. So I only glued from the upper end to the middle and stuck it slightly behind the head nearby the belly. This is mostly about taste, people may place them where they like the most. You need a little patience, the universal glue doesn't dry immediately, we need to hold the item for a few minutes, otherwise will fall. And you also need to be careful because the paper of this lamp is made ​​of an extremely thin and delicate one. It's not difficult, just requires patience.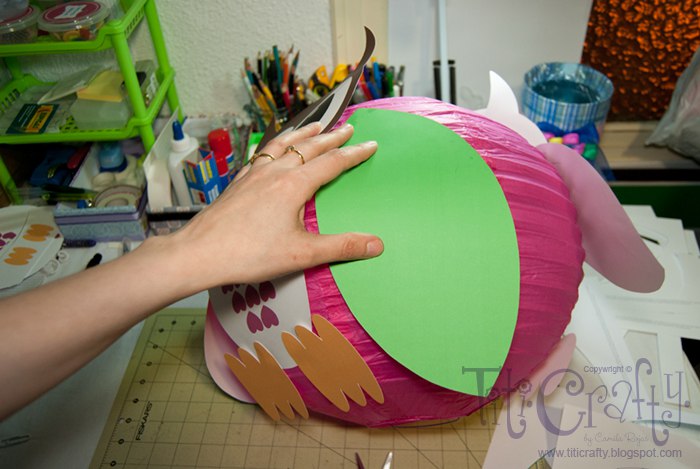 Last but not least, I glued the toes putting glue only in the upper half. I placed them in bottom of the lamp where it would touch the tummy.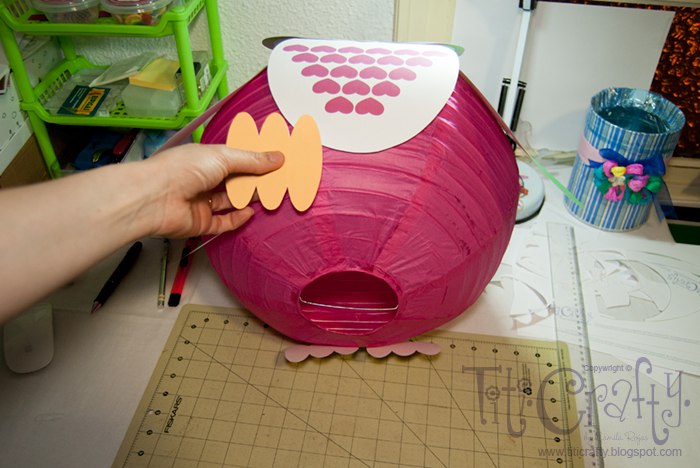 I was making both owls at the same time but you can do one and then the other. whatever you feel better.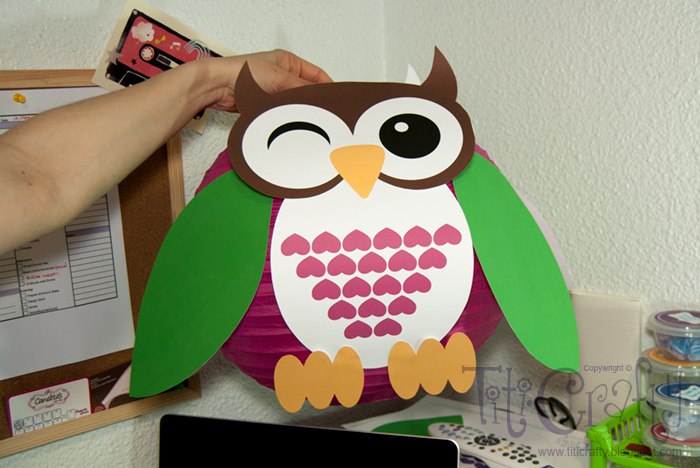 I placed it on the headboard of my little girl's bed hung from the ceiling with organza ribbon. That's where I'd like to add two more owls perhaps in different diameters and different heights. What would they say, cute?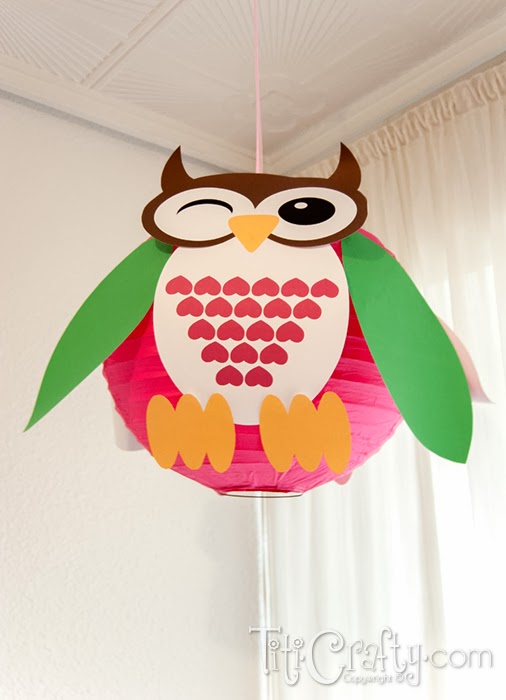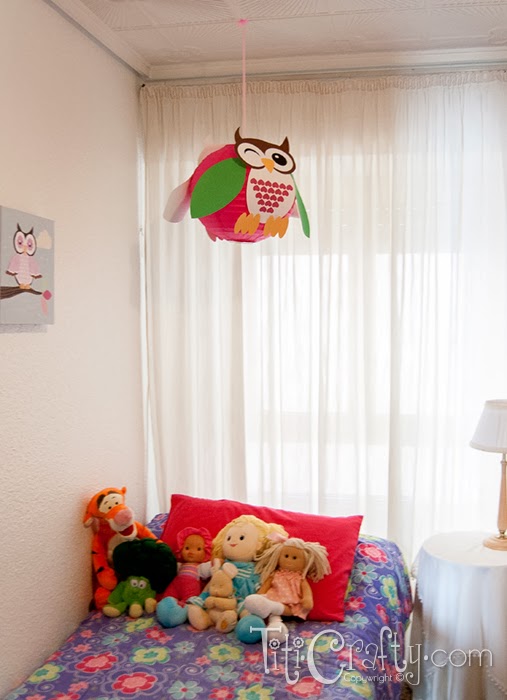 Til' next time...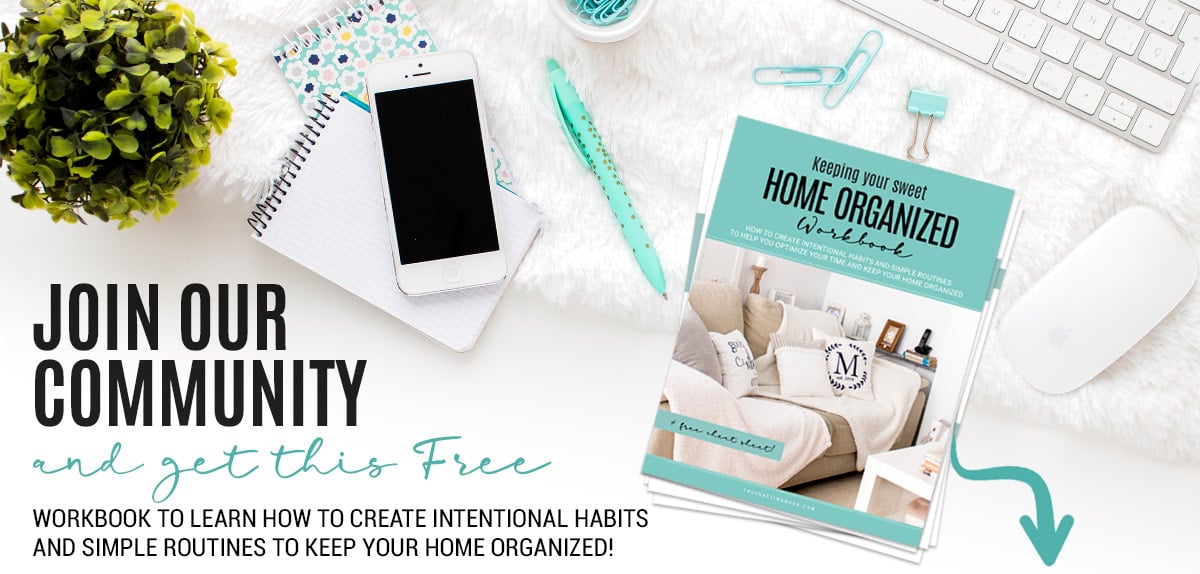 GET INSTANT ACCESS TO THE HOME ORGANIZED WORKBOOK
Plus freebies, printables, exclusive content, tips, stay connected, be the first to know great offers and Product Launches!
Disclaimer: By clicking on the "Yes, I want it" button above you are giving me your consent to collect and use your information according to the law and My Policy Privacy and The Cookie Policy. Zero Spam I promise!