Does it happen to you that you get bored of things in your closet? It does, right? When we have things for too long it's just like… you again??? It happes to me quite often hahaha. That's why I love refashioning! I also do it often LOL. Making things look like new is a great and cheap way to say bye to this boredom. My sparkling infinity scarf refashion made me fall in love with this old scarf all over again!
DIY Sparkling Infinity Scarf Refashion – Scarf Week Day 5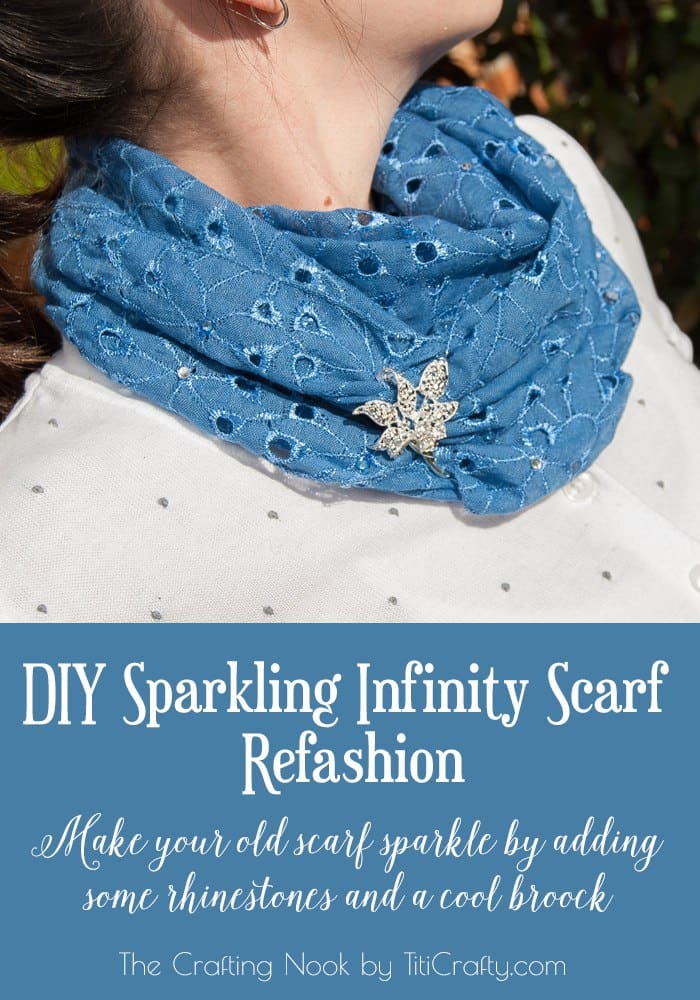 I had bought this scarf like 2 years ago, and being honest I didn't even remember I had it until I went to my Scarves drawer to see what to revamp for today's theme. This Scarf Week has made me gain quite some new scarves!!! LOL.