¿Hay algo más tierno que la ilusión de una pequeñita que viene en camino o que aca de estrenarse en este mundo? Ufff para mi no! Aún recuerdo como si fuera ayer que tenia a mi Emma en la barriguita y cuando la vi por primera vez :D
It's a Sweet Baby Girl Handmade Cards Set!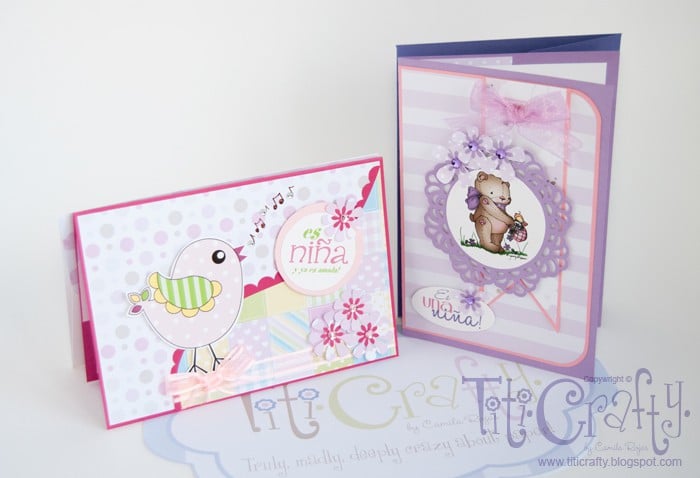 Con esos recuerdos tan frescos es muy fácil conseguir la inspiración más sublime para crear tarjetas para ese momento tan especial en la vida de toda mujer y por supuesto que para su papá también :D.
Aquí les presento 2 tarjetas creadas con muchísimo amor. Pronto haré nuevas tanto para los reyecitos como para nenitas :D
Espero que les guste, aquí se las dejo: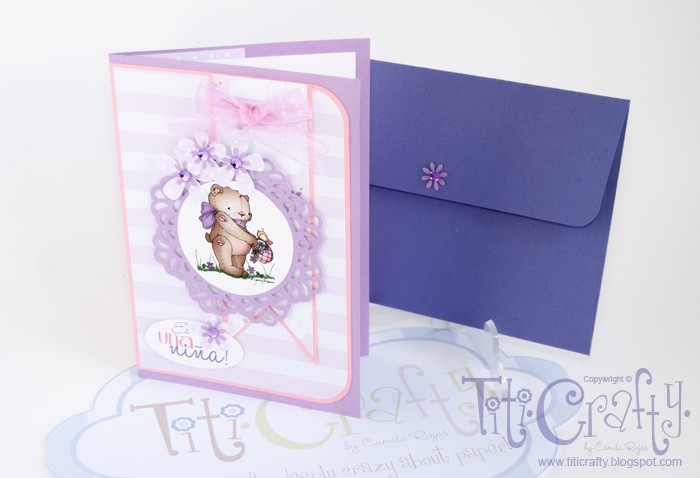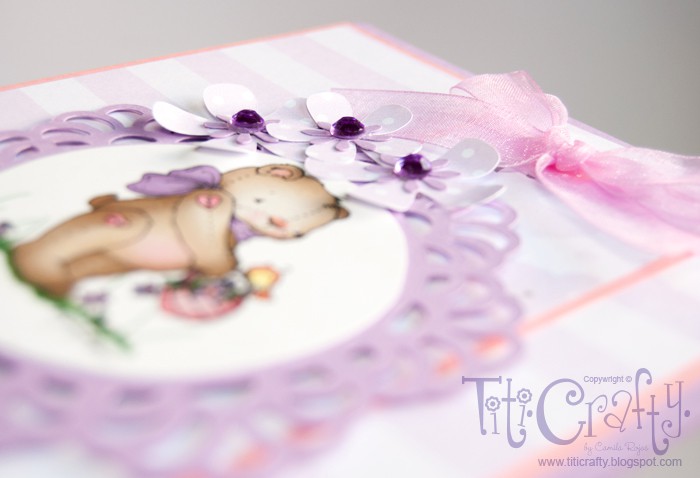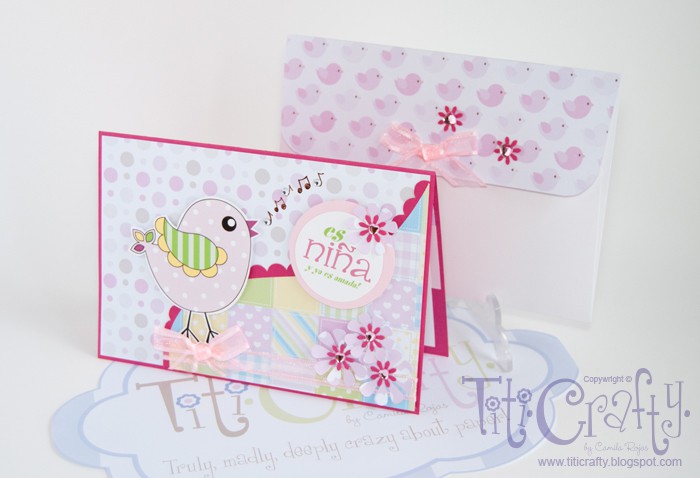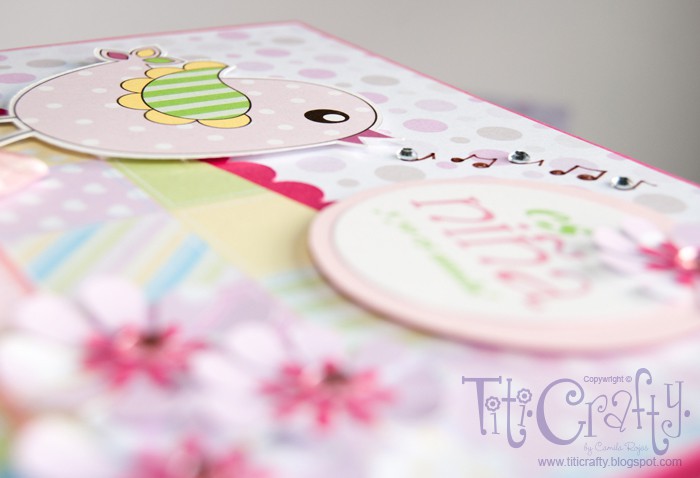 La tierna ilustración del osito es un digi stamp de The Doodle Garden (her shop seems to have shut down), hermosísimo trabajo!, Lo pinté digitalmente con colores a juego con la tarjeta :D
I LOVE your opinion and comments, it totally makes my day, it gives me a huge motivation to keep making fun stuff and crafts!!!