Hi! I'm Chandra from The Plaid & Paisley Kitchen, I am here today to share with all of the TitiCrafty fans! I'm sharing a delicious recipe for a Lasagna Mac and Cheese that I'm sure you will love!
Lasagna Mac & Cheese from Contributor Chandra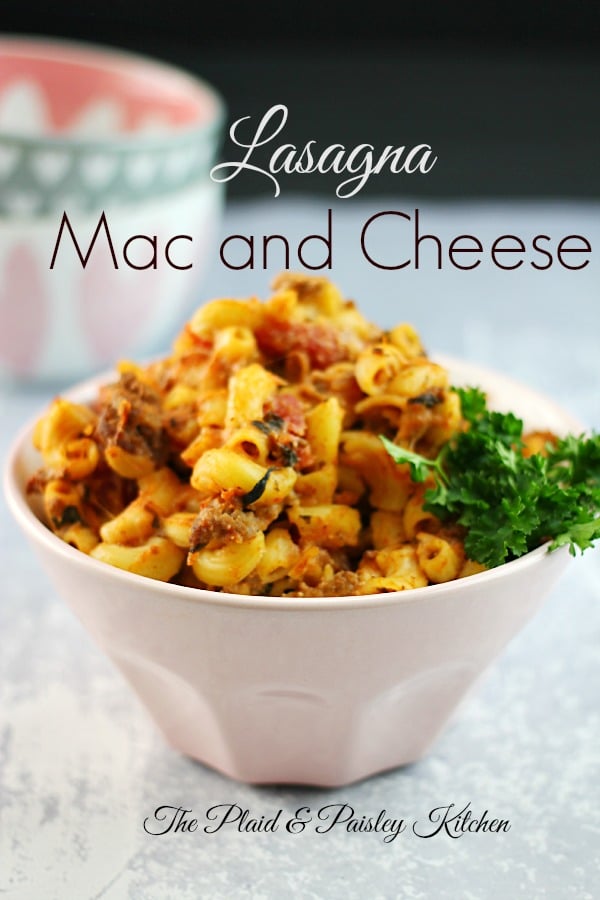 I am betting that you are a BIG fan of Macaroni and Cheese. I mean isn't everyone?! I am pretty sure that's one of the foods you first ate as a toddler and then fell in love with it for the rest of your life. Homemade is always better than a box, but we still have a soft spot for the original in the blue box.