So, this sharpie mug thing was really stuck in my head for a long time. Every time I see one I say "I need to make one". I was obsessed with the idea of personalizing Mugs. Then I decided that last Christmas gifts would be all handmade and my lil' bro drinks tea every night. Perfect opportunity!!! He is also a HUGE fan of Star Wars, specially Stormtroopers, he even has a cool pj. I immediately knew what the theme was going to be! Yup… exactly! Stormtrooper sharpie mug it is!!!
Stormtrooper Sharpie Mug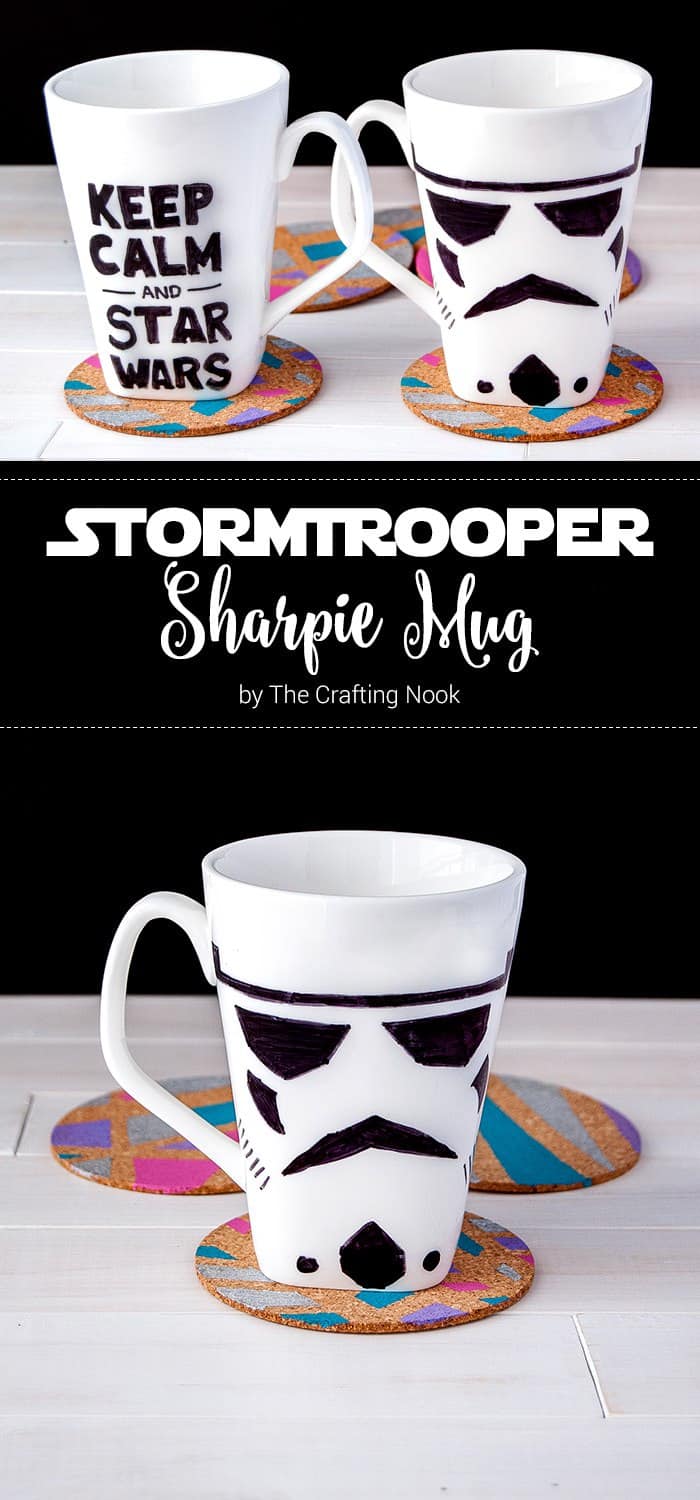 I've never been that much fan of Star Wars. I watched all the movies and all and I must admit the characters are pretty cool but like to be obsessed with LOL. Maybe I'm too girly, I don't know. But I love this kind of obsessions because they are a source of inspiration to make gifts!
My brother LOVED his cup and he uses it every night. I can't be more proud.
The bad side is that I confirmed most tutorials story. Regular sharpies shade with time. Ate least with regular way of wash. I warned everyone to wash carefully without the harsh side of the sponge but someone after almost 2 months used it and it scratched the design. I'm sure it would have lasted longer with proper care.
My brother was so disappointed. I felt so bad.
You may ask why am I sharing this anyway? Well the mug itself turned out great and he loved it, so it's an idea I definitely wanted to share! Also because I'm planning on getting some Sharpies oil base and also other markers that my friend Amy from One Artsy Mama recommended to try the same mug again until I get it to not fade.
So I'll be updating this post as I try! Cool right… Like a sharpie Mug journal! LOL.
I'll show you how I made this stormtrooper sharpie mug this time and then I'll be updating with the other markers until there is a final strategy!

Till Next time!