Doesn't Spring energize you? I don't know about you, but it makes me so happy and full of energy. Also, Spring makes me crave fresh fruit and desserts. I'm a HUGE fan of Strawberries and I'm crazy about cookies so this time I decided to use both on the same recipe. You will absolutely LOVE these strawberries and cream cookie cups made with my signature cream made with my beloved condensed milk Yummmm! These cuties taste like heaven and are so fresh!
Strawberries and Cream Cookie Cups
This recipe is part of a series I'm working on with my friend Dana from This Silly Girl's Kitchen so when you finish here jump over and keep the drooling going with her recipe!
These Strawberries and Cream Cookie Cups are easy to make and so delicious. I recommend having it fresh than refrigerated because I like working with really fresh cream and strawberries. But if it happens to get some cups left refrigerate in an airtight container.
These are perfect for a tea time, dessert, party treat and just because! I love them and it was a total success at home and among friends.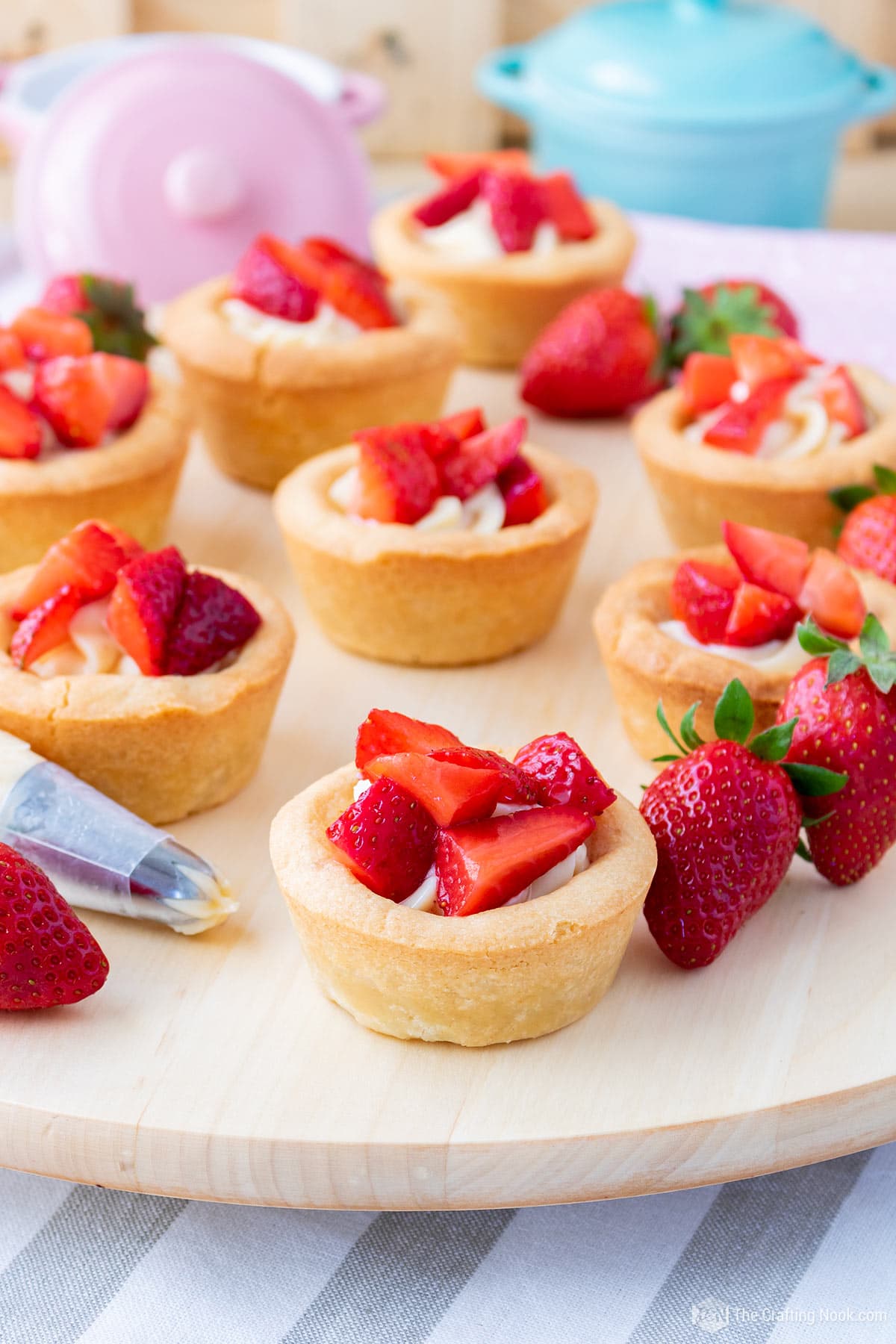 The cookie recipe was inspired by Make Bake Celebrate with a few tweaks to keep the sweetness balance in my recipe.
So, Want to know how to make these cute Strawberries and Cream Cookie Cups?
Let's Go!
In a medium bowl whisk together the flour and baking powder. Set aside

In your stand mixer with paddle attachment beat together unsalted butter and sugar until well combined. Add in egg and mix well again, then add in vanilla.

Start adding in the flour mixture a cup at a time. Mix until dough forms and begins to clump together.

Gather up the dough and knead it with hands until it's nice and smooth. Roll it into a ball, wrap with plastic wrap, and place in the fridge to chill for about 20-40 minutes.

In the meantime…

Pour in a small saucepan the condensed milk. Then fill the condensed milk can with the milk and add the cornstarch. Mix well. Add it to the condensed milk and add in the egg yolk.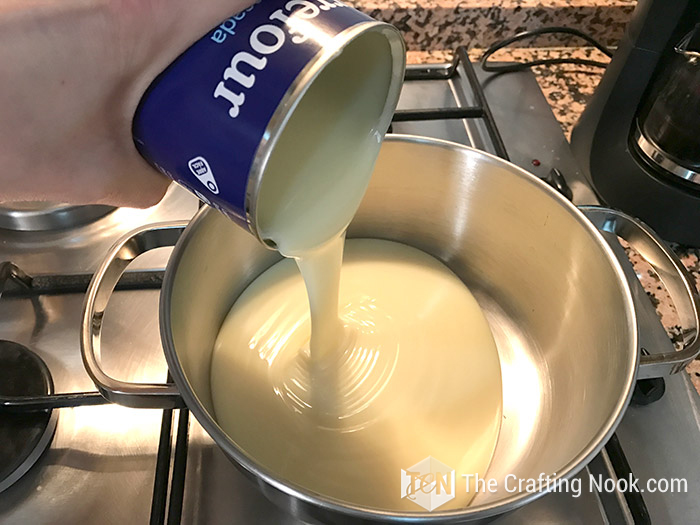 Mix all well on medium heat. Mix constantly to avoid lumps to form until it thickens. This may take about 10 minutes or so. It needs to get really thick. You know it's ready when you can see the bottom of the pan while mixing.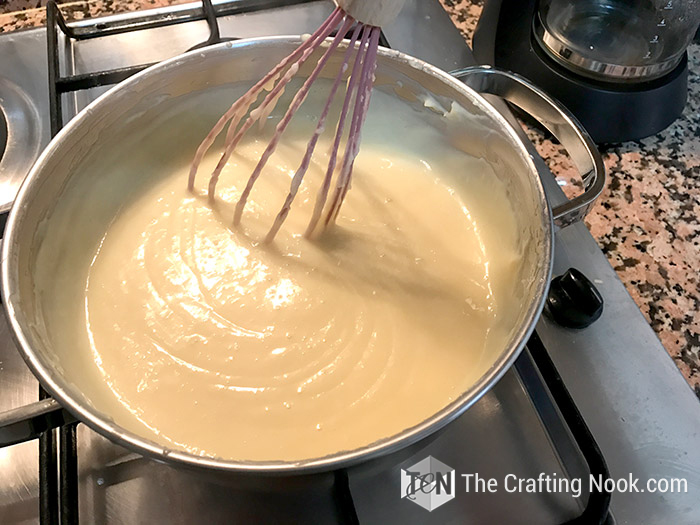 Turn off the heat and let it cool completely.

Once cool put the mixture in a piping bag with your favorite tip and put it in the fridge until the cookie cups are ready and cool.

Preheat oven to 350ºF and butter a 12 muffins pan.

Get your cookie dough and make small balls, about a tablespoon full.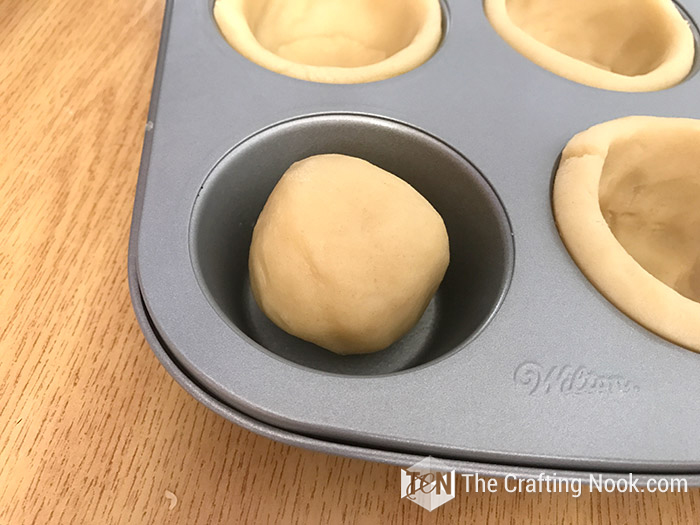 Put them into each muffin hole and press them against the bottom to the sides.