He estado leyendo mucho últimamente acerca de las quejas y los quejones. Es un tema particularmente interesante. Si uno lo analiza fríamente nos damos cuenta que nadie se salva de haber caído en esto en algún momento y en eso por supuesto me incluyo.
 WHITE PAPER: Los quejones, de quejita en quejita generan problemita!
Me he puesto a pensar y analizar el tema según las diversas teorías y versiones que hay en internet más los comentarios y actualizaciones de estado en las redes sociales, cabe acotar que a veces los perfiles parecen los muros de las lamentaciones, y se me viene a la mente una teoría seguida de una interrogante: "Hay una línea muy fina que separa un simple comentario (acerca de una situación especifica) de una queja". Entonces ¿CÓMO DISTINGURLA?. Es súper difícil, créanme le he dado muchísimas vueltas estos días.
Creo que las quejas están en la naturaleza humana. Creo que, como he leído en algunos lugares, expresar ¡Que calor que hace!, si bien es una queja, también es una realidad que genera incomodidad y que dependiendo de las circunstancias es poco lo que se puede hacer al respecto. Sin embargo, pasarse el día repitiéndolo una y otra vez no sólo genera molestia a quienes estén alrededor sino que tampoco hará que el calor se vaya. Igual sucede en otros casos, es una realidad que a todos nos toca situaciones difíciles, física y emocionalmente, a nosotras las mujeres frecuentemente nos duele el vientre, a todos nos duele la cabeza o nos duele algo en algún momento, lo cual nos puede poner de mal humor y nadie es adivino para saber por qué estamos indispuestos ese día a menos que lo digamos y aunque como dije anteriormente no deja de ser una queja uno tiene el poder de no hacer de ello una tragedia griega.
El caso es que ya las quejas son parte del relacionamiento social del ser humano, ya se ha convertido en un hábito, es la forma de abrir conversaciones, es la forma de mantener la conversación e incluso de culminarla, ejemplo de esto es "…En fin, ya veremos que pasa". Lo más increíble de esta realidad es que por ser un hábito, lo hacemos y no nos damos cuenta.  Yo digo que hay momento para todo incluso para quejarse pero no podemos basarnos la vida en una queja perenne por todos los rincones y por cada cosa que pasa. Como me contó una vez mi esposo sobre lo que un tutor suyo le dijo: "Te quejas, te quejas, te quejas, pero ¿qué estas haciendo tu al respecto para cambiarlo?".
Estos últimos meses me he dado cuenta de que quejarse, no solo no ayuda, sino que encima empeora las cosas y la retroalimentación es aun peor. No entiendo por que hemos cambiado el optimismo y el luchar por las cosas por sentarnos a quejarnos y lamentarnos de todo e insisto, me incluyo. Por esa razón investigue el significado de la palabra queja y lo que salió fue lo siguiente:
Queja.
1. f. Expresión de dolor, pena o sentimiento.
2. f. Resentimiento, desazón.
Real Academia Española © Todos los derechos reservados
Todos los significados infieren algo negativo y no puede ser que la vida sea tan mala para que la convirtamos en tal amargura que sólo seamos capaces de quejarnos cada día. Considero que es tan dañino ser quejón como convivir con uno(s) ya sea en casa, instituto, trabajo, etc, pues eso es agotador, drena energía -no solo la de quien se queja sino de los que están a su alrededor-, nos quita alegría, nos nubla el día aun cuando el cielo este azul y soleado, sin mencionar lo mucho que afecta y suprime nuestra capacidad creativa y creadora.
Por ahí leí y me causo gracia que los americanos siempre responden a un "¿Cómo estas?" con un ¡Fantástico! Y mucha gente tiende a pensar "¡hipócritas!, ¿Crees que no sé que están fregados?".  Es que para nosotros lo normal es que la respuesta sea negativa: "Bien, pero….",  "Ahí voy…", "Fregado…". Y luego viene la retroalimentación: "¿Por qué? ¿Qué pasó?", "Si, es que esta situación es terrible…". GENTE! ¿Por qué no podemos responder con un simple, "Bien", "Excelente", "Finísimo", "etc. etc. etc."?.  A todos nos alegra y nos motiva escuchar esas cosas.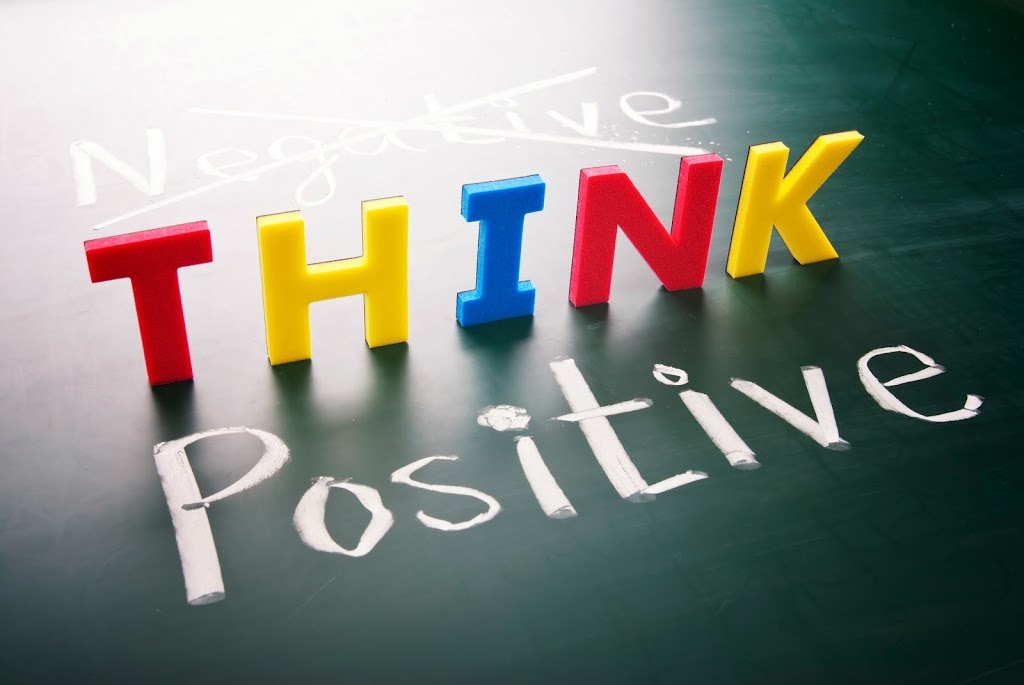 Quizás esas respuestas no sean verdad, quizás no estamos en el mejor momento de nuestras vidas pero los demás no lo saben y el común denominador no tiene por qué saberlo y con honestidad no les interesa. Diferente es con un amigo/hermano/familiar íntimo con quien compartes buenas y malas y te desahogas en un determinado momento, probablemente le interesa y quiera ayudar, pero te aseguro que al tercer día consecutivo con el mismo lamento te sacará el cuerpo.
 Por ahí se dice que el optimismo y la buena vibra atrae cosas buenas, que uno termina creyéndoselo y las cosas tienden a mejorar, pero ¡ojo!, eso no quiere decir que no haya que trabajar y mover el C… para que las cosas mejoren, o que no haya que preocuparse por las cosas y OCUPARSE, pero si creo que cambiando uno mismo de actitud, buscando aquello que nos genere bienestar, uno puede atraer mejores resultados a nuestras vidas. ¿Qué hay que perder?, ya nos creímos que todo va malísimo, nos hemos quejado y no ha funcionado, pues ¿qué mal puede hacernos poner una actitud mas positiva y menos quejona?.
Actuemos bien, pongamos buena cara, demos sonrisas sinceras, seamos positivos y optimistas aunque las cosas vayan mal. La buena vibra atrae buena vibra, el optimismo atrae optimismo, la alegría atrae alegría. Y estoy segura que cuanta más alegría, mas creatividad y más cosas bellas saldrán de nuestras mentes y manos!
Aquí les dejo este video que me inspira cada vez que lo veo, es maravilloso :D
Yo ya estoy trabajando en ello, yo deseo una vida más sana, simple y más linda ¿y tú?.
Cuéntame que opinas de los quejones.
I LOVE your opinion and comments, it totally makes my day, it gives me a huge motivation to keep making fun stuff and crafts!!!
Tu opinión y comentarios hacen mi diá más feliz, me da mucha motivación para seguir haciendo colsas divertidas y manualidades!!!
If you like my happy spot I invite you to subscribe and get my updates. You also can follow me on the social networks on my sidebar.
Si te gusta mi rincón feliz te invito a suscribirte y recibir mis actualizaciones. También puede seguirme por las redes sociales hubicadas en mi barra derecha.
Till next time!!! =D
Hasta la próxima!!! =D