Yes, it's a bracelet made out of a men's tie!! While waiting in line at the grocery store the other day I was flipping through a magazine when I came across these tie bracelets. I loved them and knew I had to have one. There's a world of old ties out there that nobody wants, think of all the bracelets we can make?
DIY Tie Bracelets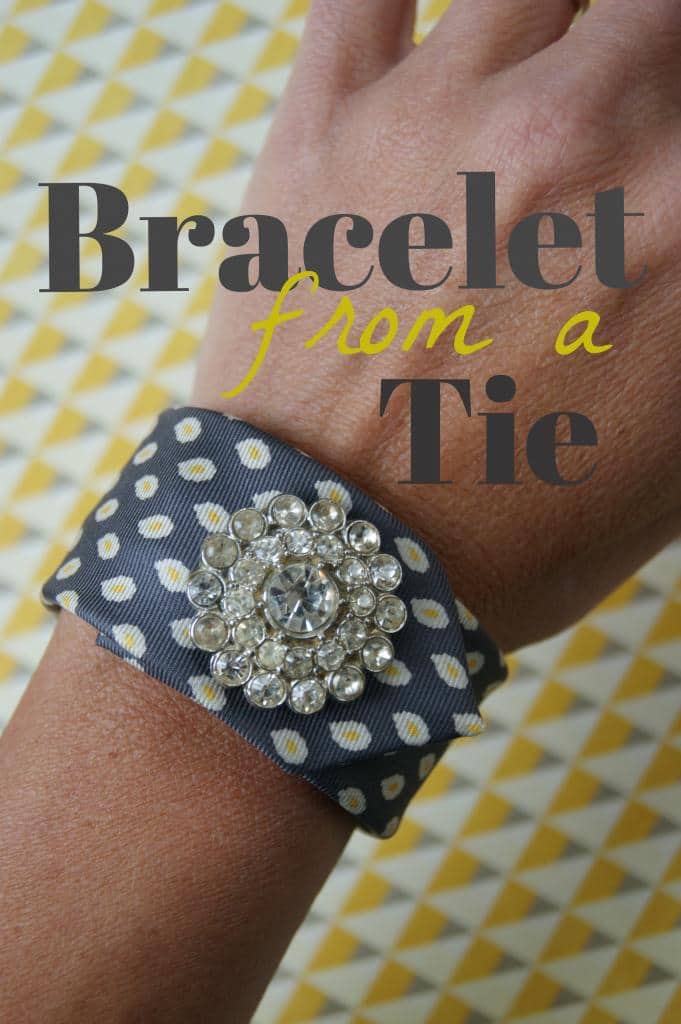 So what do you think? Are you going to give it a try?
I knew my husband wasn't about to let me chop his ties up so I headed to Salvation Army.  The ties are only $.99!  Try any thrift store (ties are always pretty cheap).  I found two that I thought would work just perfectly for my bracelets.
These are such a simple project to make, even if you are not a sewer.
To start, wrap the narrow end of the tie around your wrist to get the approximate length you'll need.
Add about 1/4 of an inch extra, and cut.  Take your raw edge and with fabric glue, glue your raw edge under.  Of course, you could always sew it, but I chose glue since I'm not much of a sewer.  I happen to have sticky velcro on hand, which I used to put on each end of the bracelet.
Remember to make sure it's the right size before applying your velcro for good. After the bracelet was complete I added a vintage jewel on the top for a focal point. Try a large button, buckle, or maybe a fabric flower?
I'm so excited to have such a gorgeous new bracelet for only 99 cents! What a deal!!
There are such a variety of colored and patterned ties out there. You could literally make one to match every outfit!! Think of all the ties we can give a new life. They'd also make a great unique gift!! Make a few for yourself and a few for gifts. I'm sure any girl would love one!! Have fun!!
Want to stay in touch? Follow me!
Til' next time...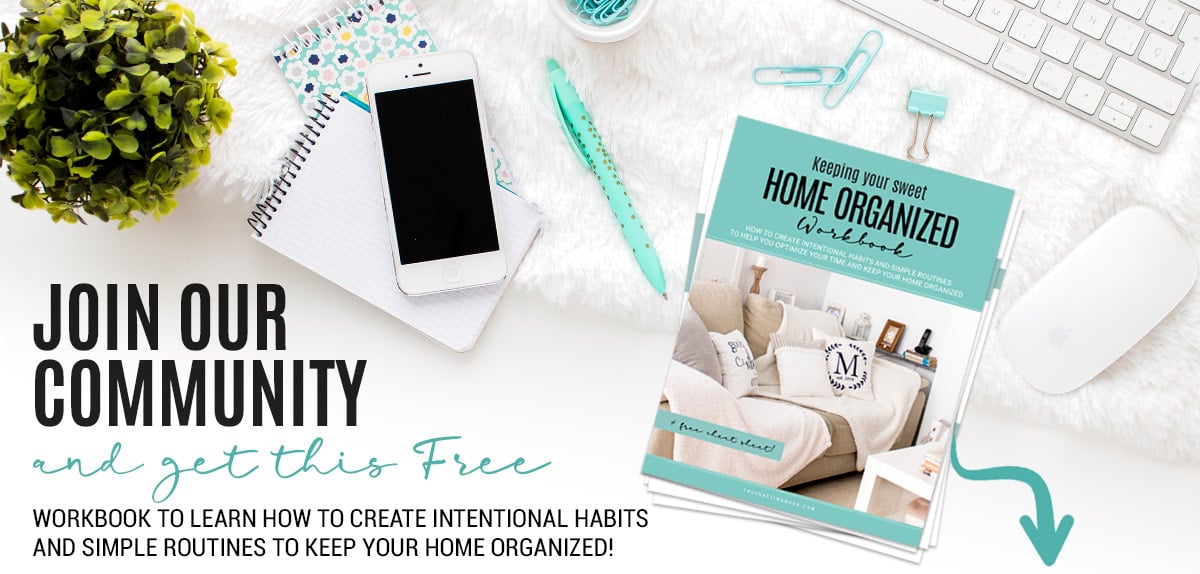 GET INSTANT ACCESS TO THE HOME ORGANIZED WORKBOOK
Plus freebies, printables, exclusive content, tips, stay connected, be the first to know great offers and Product Launches!
Disclaimer: By clicking on the "Yes, I want it" button above you are giving me your consent to collect and use your information according to the law and My Policy Privacy and The Cookie Policy. Zero Spam I promise!