Valentine's Day is a great crafty season. These Cute and easy Kids Valentine's Day Crafts are the perfect projects to share in a family night or a cold Sunday afternoon. Any excuse is good to spend time together and get ready for Valentine's!
Valentine's Day is coming so fast and I've seen so many ideas and inspirational projects all over the social media channels that is so hard to choose. Today I'm sharing some cute and easy crafts to make with kids that I've found here and there!!!
Kids move our world, there is no doubt about it. They represent the biggest love we've ever felt. So just as I said on my previews Valentine's post "We Heart You. Wall Art Love for Kids", love is not only for couples! So how about some super cute crafts for them? Here we go!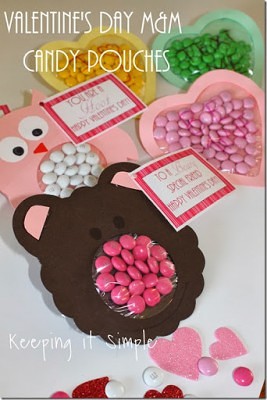 *Original source could not be found.
What do you think???? Aren't these Kids Valentine's Day Crafts super cute and fun to make???? Have you made this kind of crafts with your kids???
Make sure to check out Dana's post by clicking on the image below.