This super easy tutorial to make an envelope pillow cover is the perfect beginner project if you're on a tight budget or just want a simple project to enjoy. This 10-minute envelope pillow cover is super easy to make, wash and put back in use. What else can we ask for?
Don't you love pillows? I'm kind of obsessed lately with pillows and I love having pillows everywhere. I just can't help it whenever I see one I need to buy them. The problem is that I love them all and let's face it, not all pillow designs fit our home and that's when my struggles begin.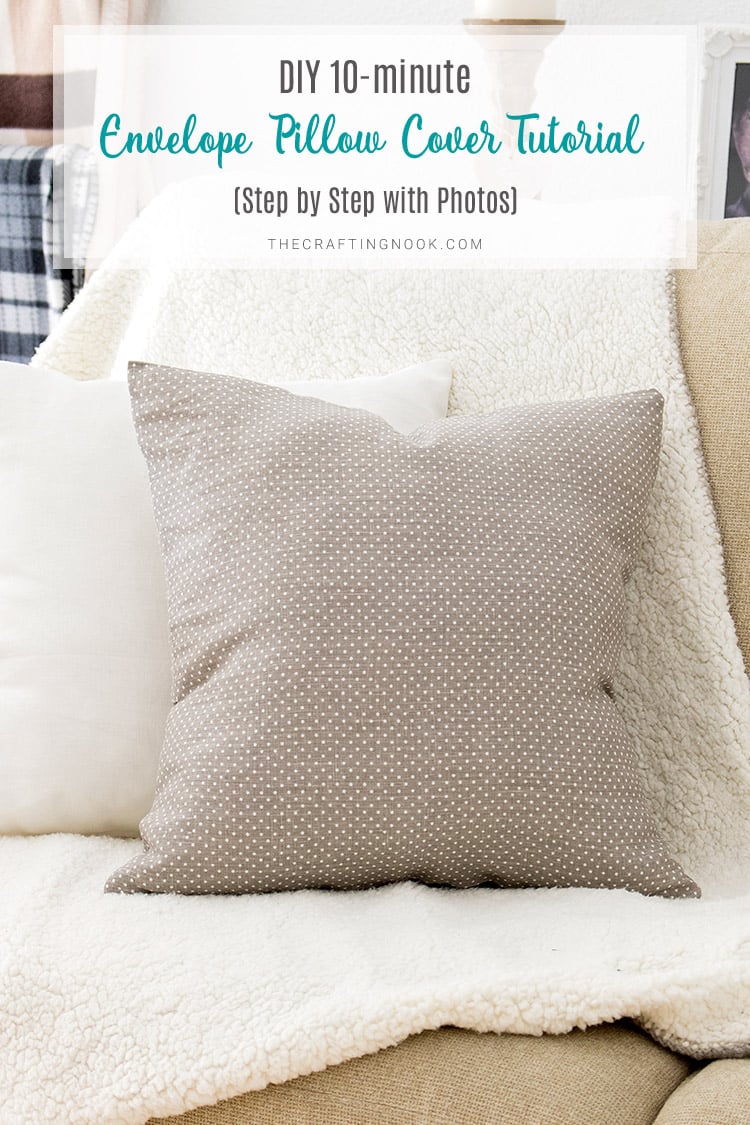 DIY 10-minute Envelope Pillow Cover Tutorial
My solution was simple, buying the plain pillow and then making myself the covers. Today I'm sharing you the most basic and easy pillow cover you will find out there: A 10-minute envelope Pillow cover. From here you can tweak and variate in so many different ways as I have.
I've made quite some pillow already using different decorations and styles but to give you a start point. I'll teach you how to make this super easy envelope pillow cover and then stay tuned for more pillow covers tutorials as I'll show you the different ways I've made them!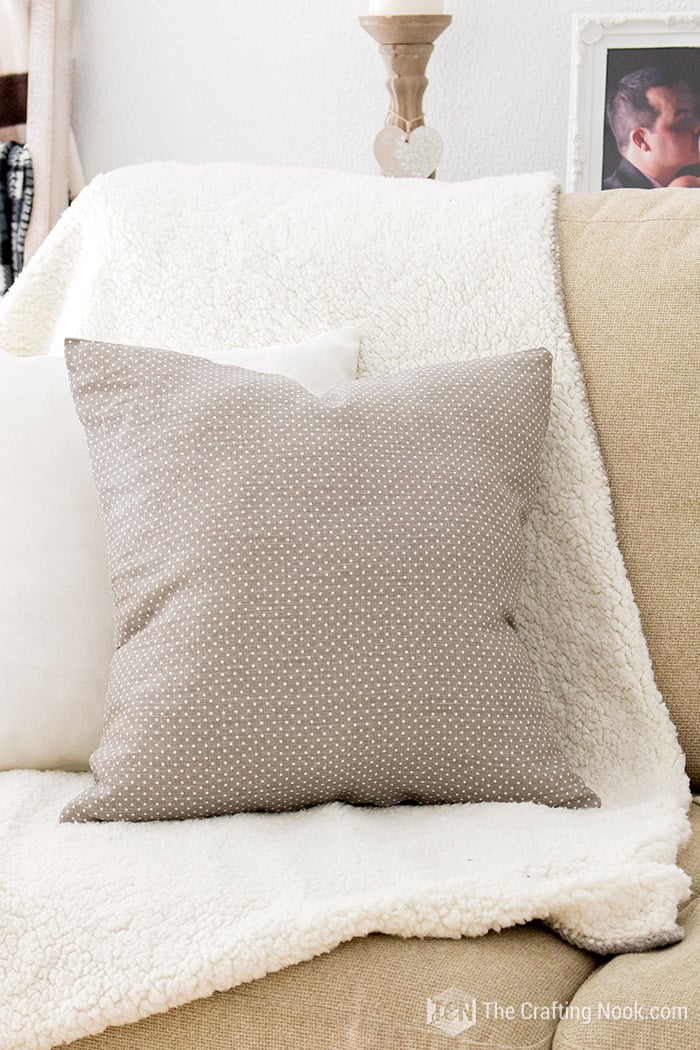 Seriously! This pillow cover was made in 10 minutes. Once you decide what size it will be, the rest is just easy peasy Lemos squeeze LOL. Sorry!
Actually, you don't even need a sewing machine to make these pillow covers. You can hand-sew them really quick too (it might not be 10 minutes but still quick). If you would like a tutorial on how I hand-sew things let me know in comments and I'll happily put it together for you!
A few years ago, I made a whole Wall Diaper Stacker for my baby girl and I didn't have a sewing machine then, so I'm honest when I say it's not that hard, just slightly more time-consuming.
How to make this Envelope Pillow Cover.
Supplies needed:
Your favorite fabric.
A pillow (of course, :p)
Matching-color thread.
Sewing machine or needle (If you are going hand-sew)
Measuring tape or ruler
Envelope Pillow Cover Tutorial
I'll start by showing you some graphics of how this works so you have a better idea and then I'll share a step-by-step photos tutorial, alright?
Wanna know the best part of this envelope pillow cover?
Prepare yourself for awesomeness…
A while ago, I would cut 3 separate pieces, like I did for these Christmas Pillow covers (2 for the back and 1 for the front) and pin them together (I also love Laura's technique, so clever!). Ha.
Now, (Ready???) improved envelope pillow covers to ONE piece.
You heard that right. ONE piece. Back panel-front-Back panel all in one piece.
Nice huh!
You will need to cut your fabric as follows: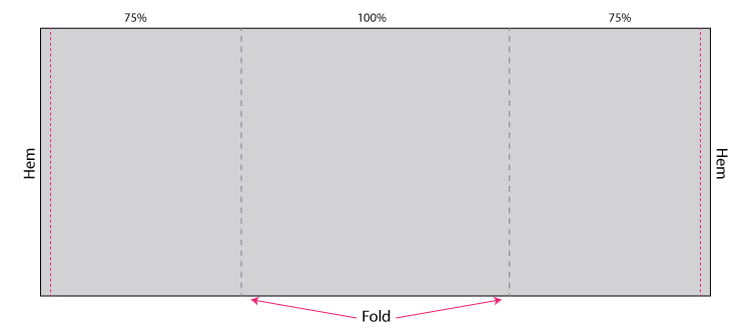 100% means your pillow's size  (hem allowance only on top and bottom because you are folding sides).
75% means the percentage of the front size you will use for the back panels. You can use less but I love thick hems on the ends and large overlap. SO you can adjust as you like you can use 65% for example if you like thin hems.
In a life example if your pillow is 16×16 Inches, your 100% would be about 16 x 16.6 Inches and then your back panels (75%) would be about 12 x 16.6 Inches. Sum all the widths and you have the length of your main piece.
From there, it's just about folding and stitching basically. Double fold your hems and then fold and stitch the pillow cover.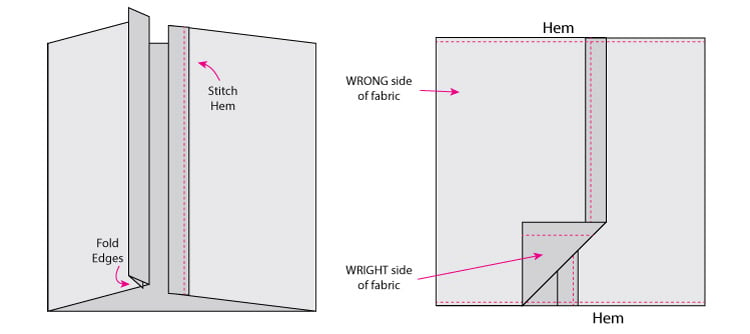 Step by Step to make this fun Envelope Pillow Cover
Once you cut your fabric with the right measurements, make sure you marked well your folding lines.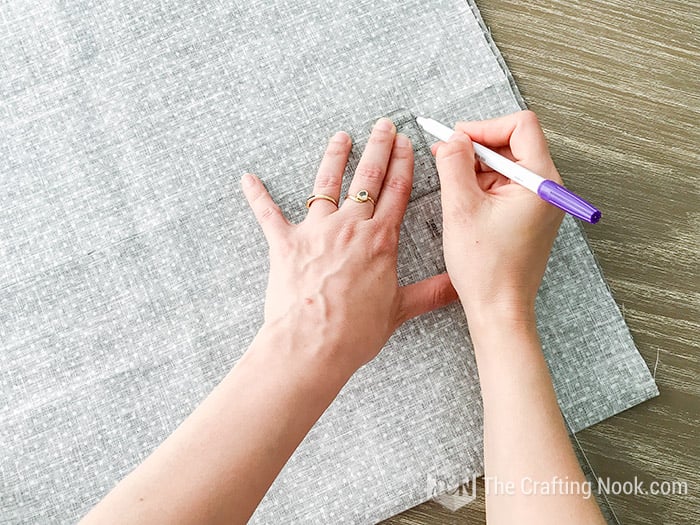 Iron Your Fabric. This isn't necessary, but it will make your sewing job so much easier if you do!
Fold the fabric with right sides together. Fold one of the short sides over, make sure it's straight, then fold the other side over. Pin in place close to the folding line.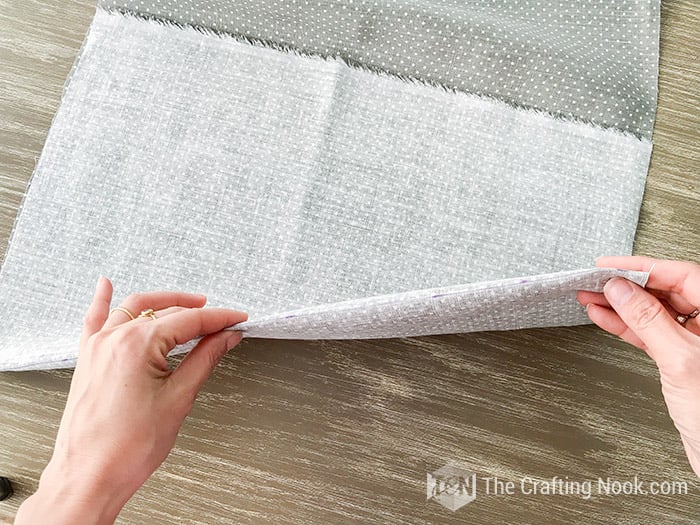 Work on the hems: as I mentioned I love thick hems, so I made it a little less than 1 inch. So measure it, fold it once and fold it again. Iron it. Pin it. Sew it. Repeat on the other end.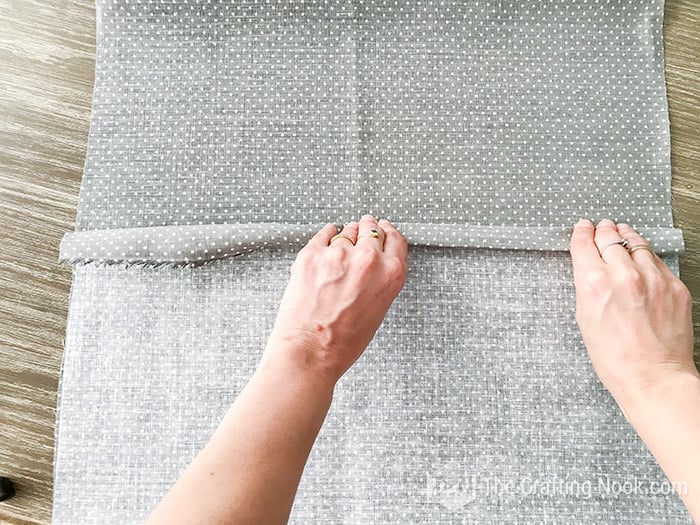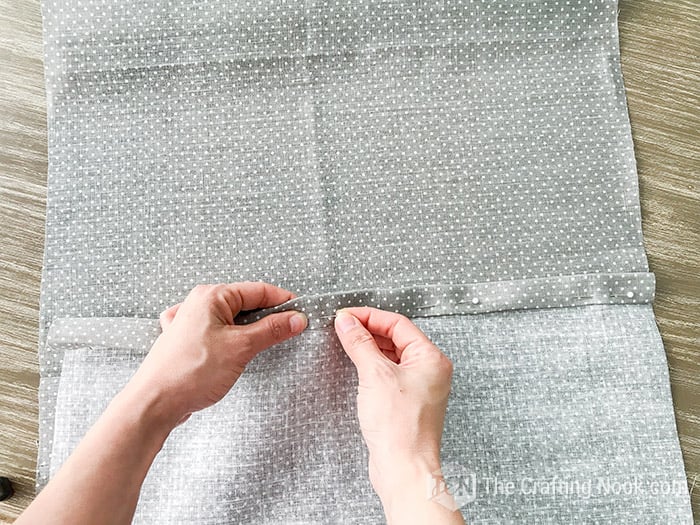 Lay them in place to make sure you like it or if you want to give more or less to the hems.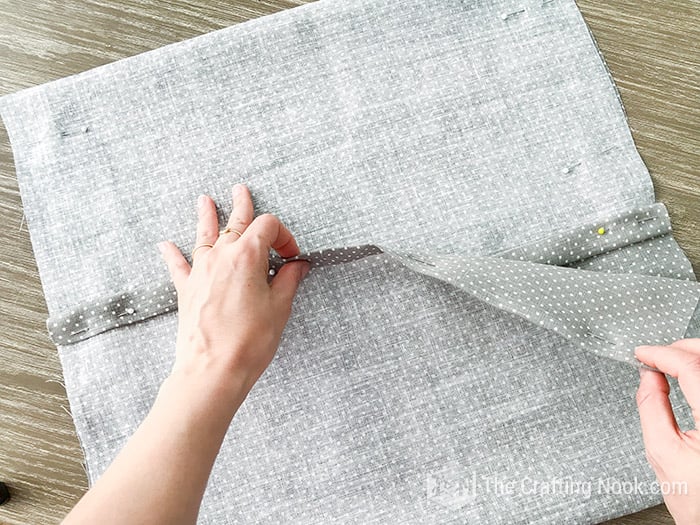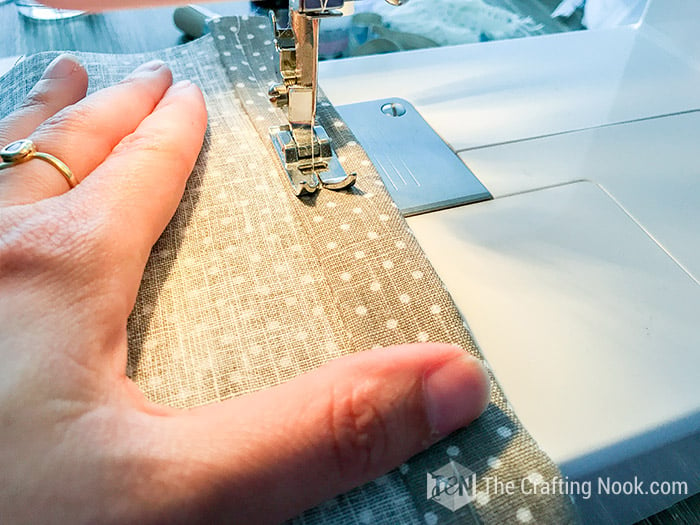 Check the width; it should be the width of the pillow (16" in my case). Adjust until it's right, and pin along the top and bottom.
When everything is ok there, then sew two straight lines (I do reverse the machine and go over each finished end again for reinforcement since that's where the pillow gets the most abuse from inserting and removing the pillows, but that takes maybe an extra 5 seconds). Did I mention this was a super easy project?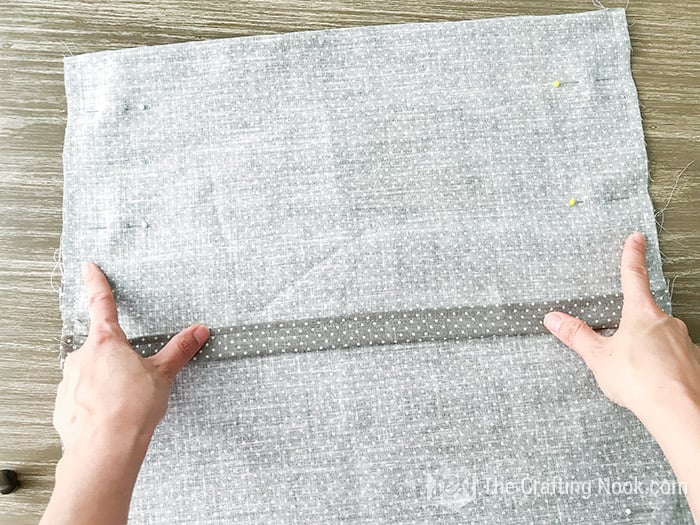 I like zig-zag stitching along the edges to avoid fraying.
Turn the envelope pillow cover right side out, stuff it with a pillow, and enjoy your finished work.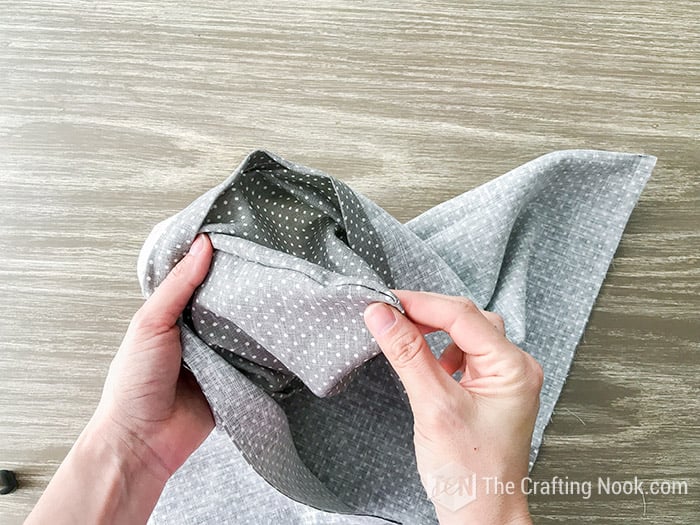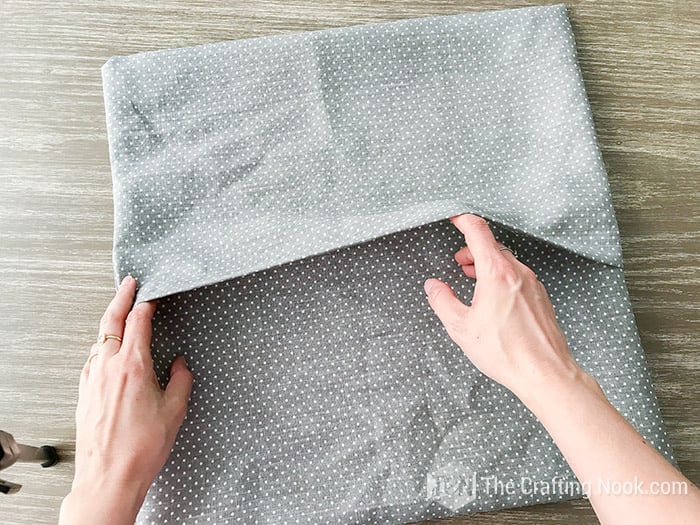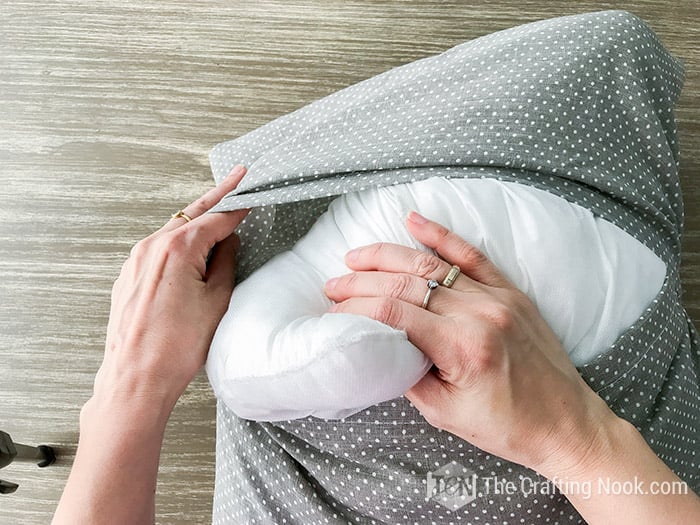 Isn't it Pretty and easy?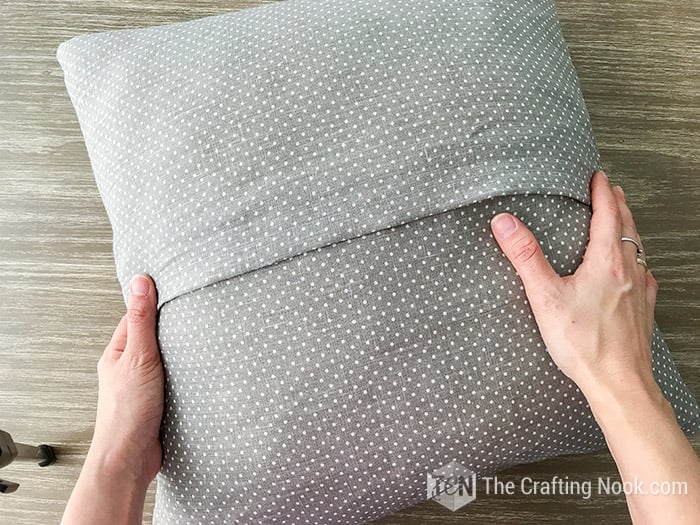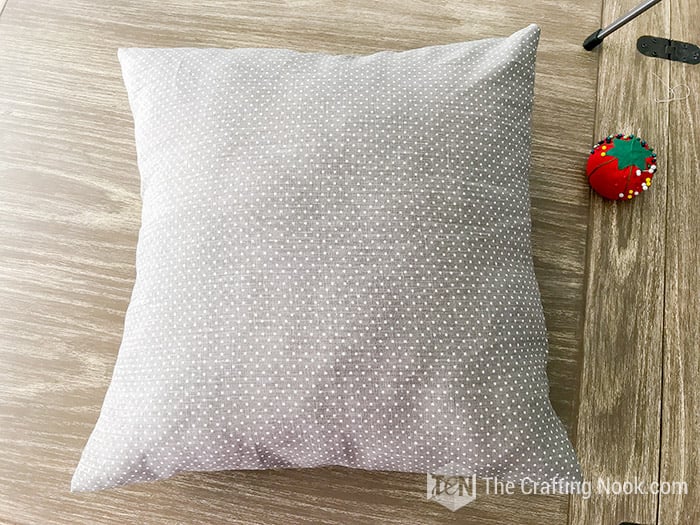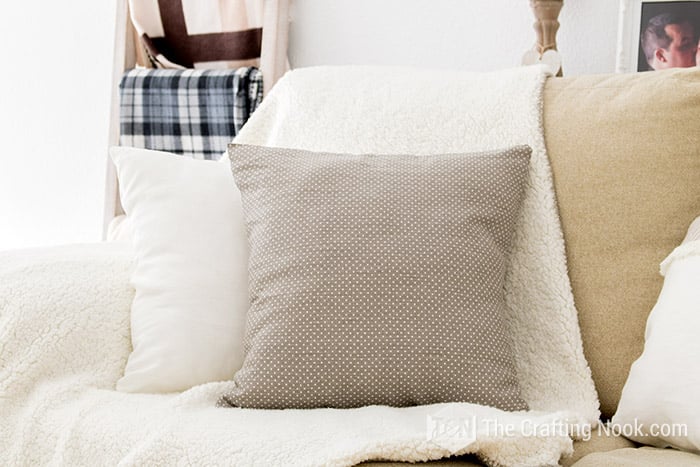 This way you can make as many as you want and then start playing around like I did. I made another one stenciled and then another one part stripped and part solid with a cute tassel ribbon in between. SOOO cute!
You should try. I'll be sharing the tutorial for these cute pillows and also how I make zipper pillow covers! So stay tuned!
How can I style this envelope Pillow cover?
Mix with other pillows on your sofa.
Iron on some pretty designs.
Stencil paint some pretty sentiments.
Place a blanket underneath the pillow on a reading chair.
Mix and match colors on your bed.
There you go!
What do you think?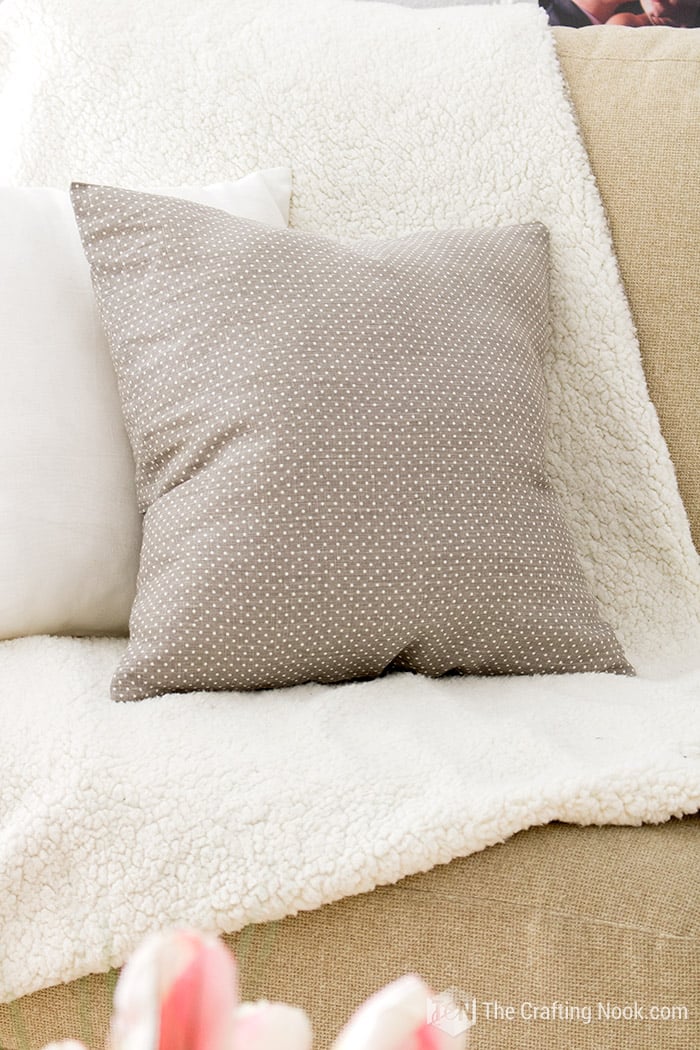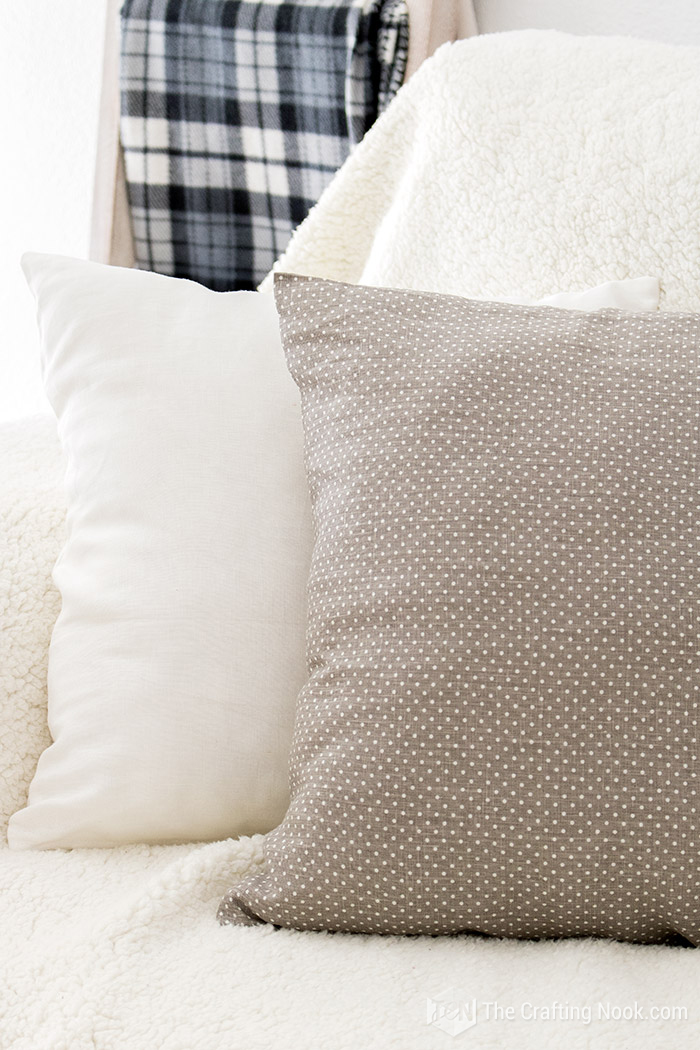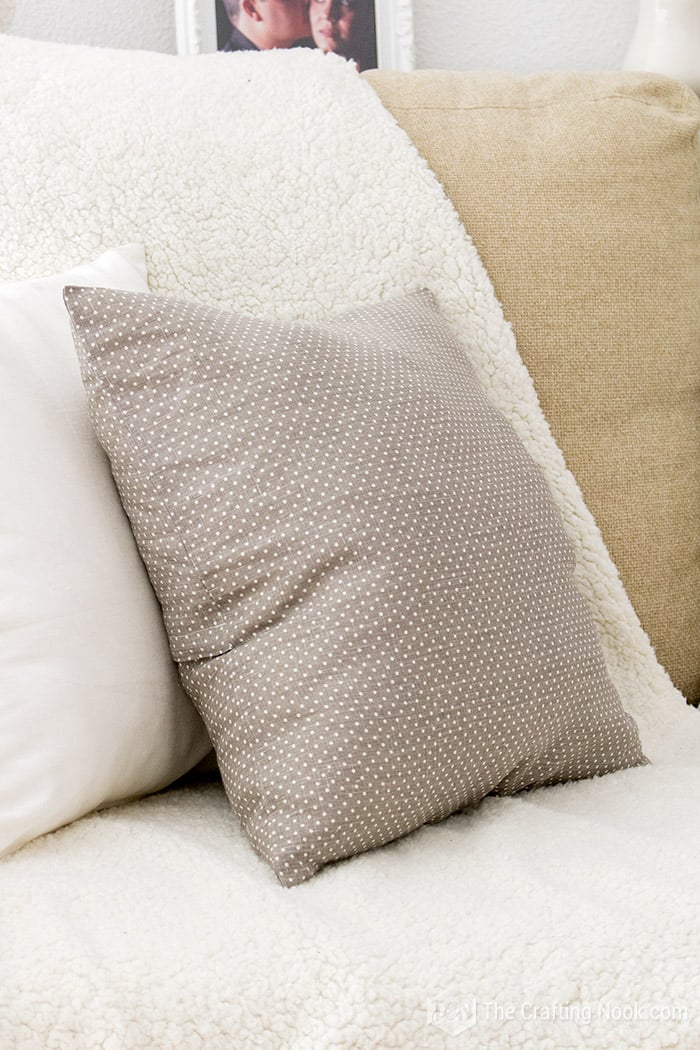 If you like this simple yet super fun and decorative project please share it with your friends!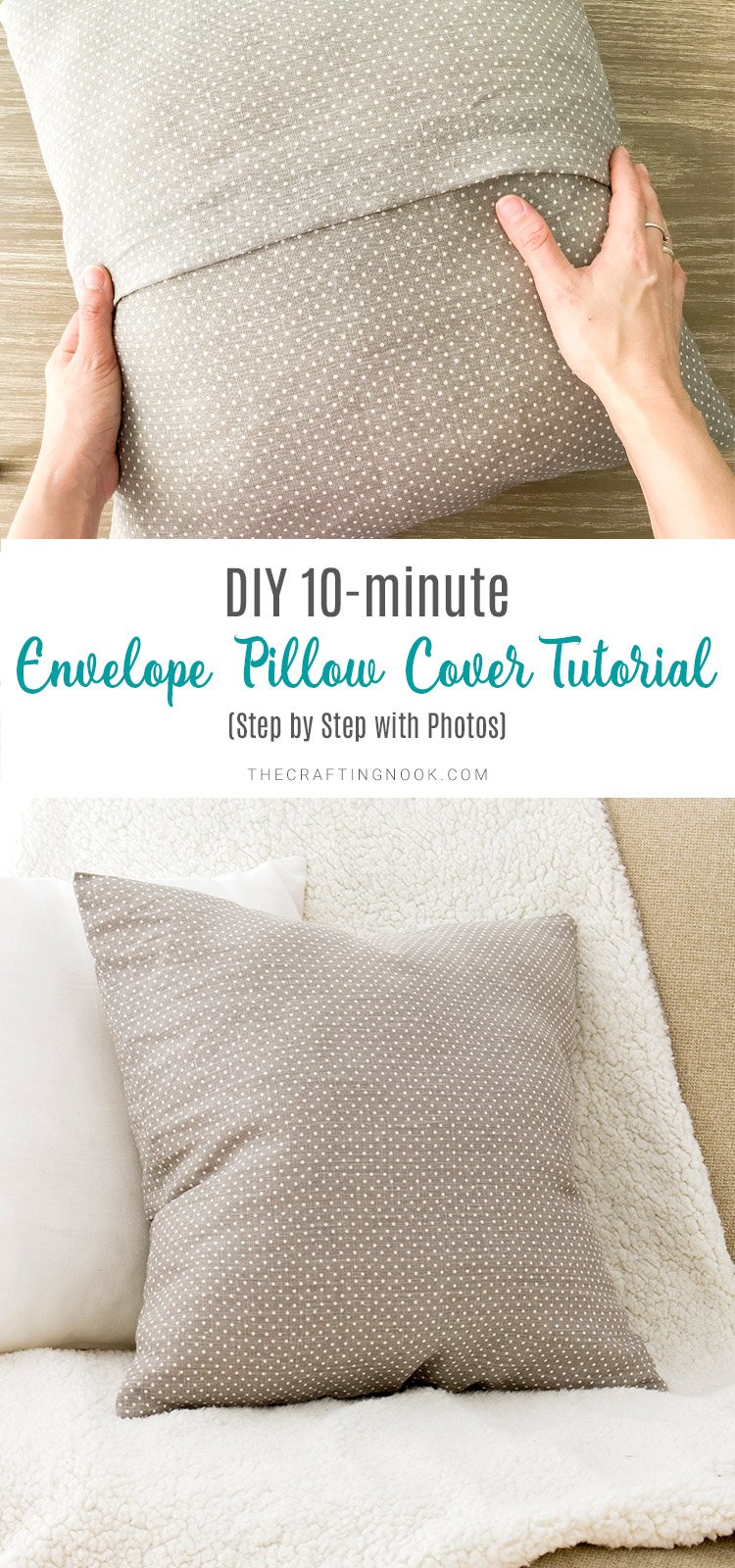 If you make some, please tag me so I can check it out and share your project!
Like this Envelope Pillow Cover project? You might definitely love these too: