26 Beautiful DIY Spring Wreath Ideas
Spring is almost here! To welcome the new season in style, we found the best DIY spring wreath ideas and projects that you're going to love!
Are you ready to throw off the winter gloom? It's finally almost springtime: the sky is clearing, peonies, tulips and daffodils are blooming, everything starts to fill with colors, fresh scent of grass and flowers, the temperatures are rising and of course inspiration all around us.
Spring is the most inspiring and beautiful season ever.
So, I made an inspiring collection of spring wreaths for this weekly round-up that I'm sure you are going to love as much as I do.
You might also love these other Spring decor ideas: DIY Farmhouse Spring Styled Tray, Easy DIY Rustic Spring Wreath, and 20+ Farmhouse Spring Decor ideas.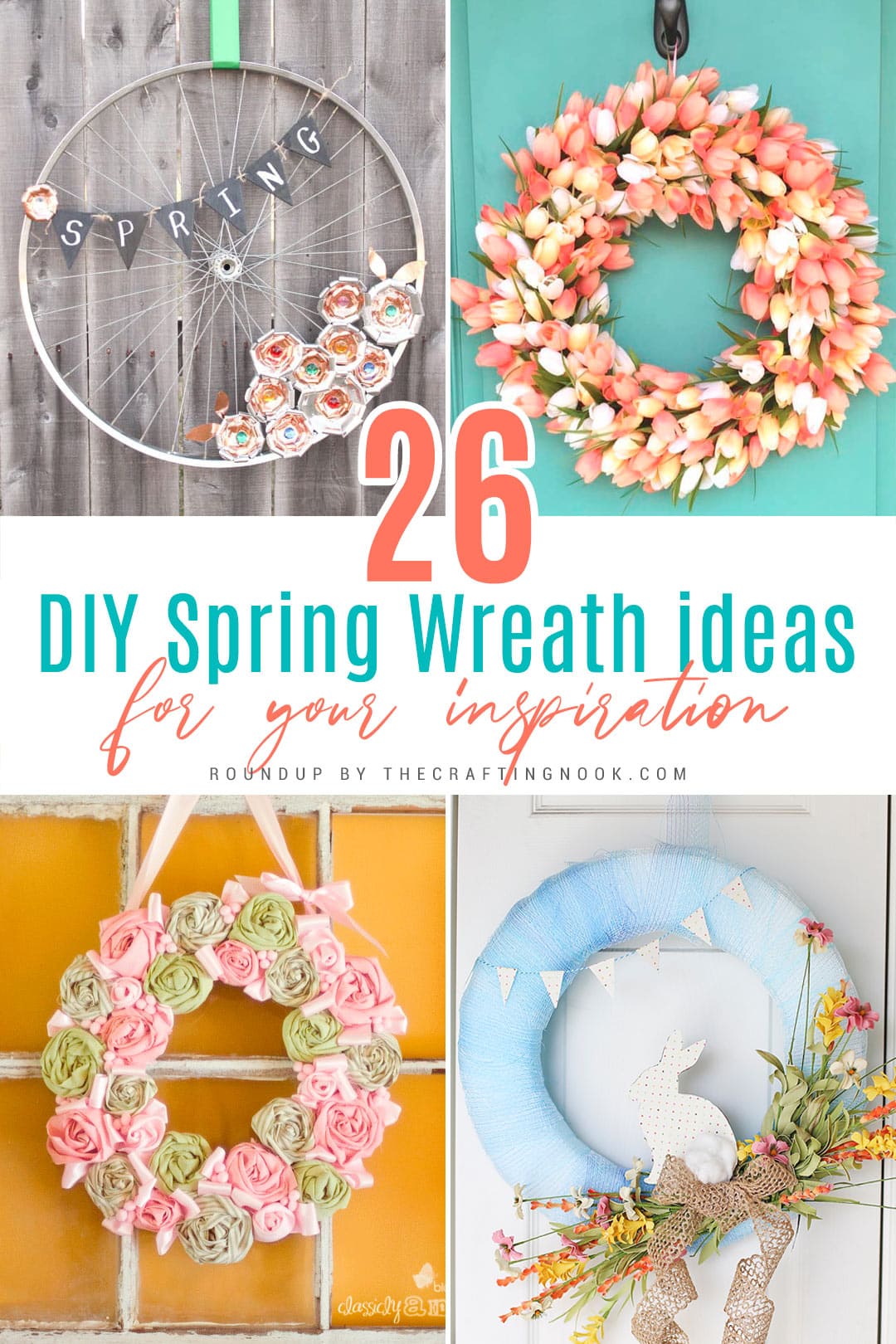 26 Beautiful and Inspiring DIY Spring Wreaths Ideas.
What better way to welcome the warm weather season than with a DIY wreath that's easy, affordable, and very decorative?
There is an idea here that's sure to inspire you, whether you want something to decorate your front door, hang above the buffet in your dining room, or go over your mantel. A bright and beautiful spring craft will welcome your guests with the warmest welcome.
If you love fresh blooms, mix them in with vintage rainboots or watering cans. Are you looking for something that will last longer than a season? Make a wreath from scrapbook paper, fabric, egg cartons, or cupcake liners by going to the craft closet.
How about getting your kids involved? It will be a blast for them to help glue faux bees, fireflies, and butterflies to a grapevine wreath, or to attach Peeps to a foam wreath form for Easter. The kids will not only enjoy helping make one of these fun and gorgeous creations, but they will also make lifelong memories they will cherish for a lifetime.
Amazing Collection of DIY Spring Wreaths Ideas
Before we begin, be sure to follow us on Pinterest, Facebook, Instagram, and YouTube, and also sign up for our email list (at the end of this post), so you'll never miss a post!
Disclaimer: *Just like I do for all my round ups, I get a lot of inspiration from Pinterest. If you are at all familiar with that platform you know there are tons of pictures with no direct links to the original source. Some pictures featured here I found no source for or directed to the wrong one but if you know the source, contact me and I will update this post immediately, thank you so much!
Beautiful days, bright and shiny sun, wonderful colors, birds singing, fresh flowers, how else can we ask for in a marvelous world? Let's get inspired.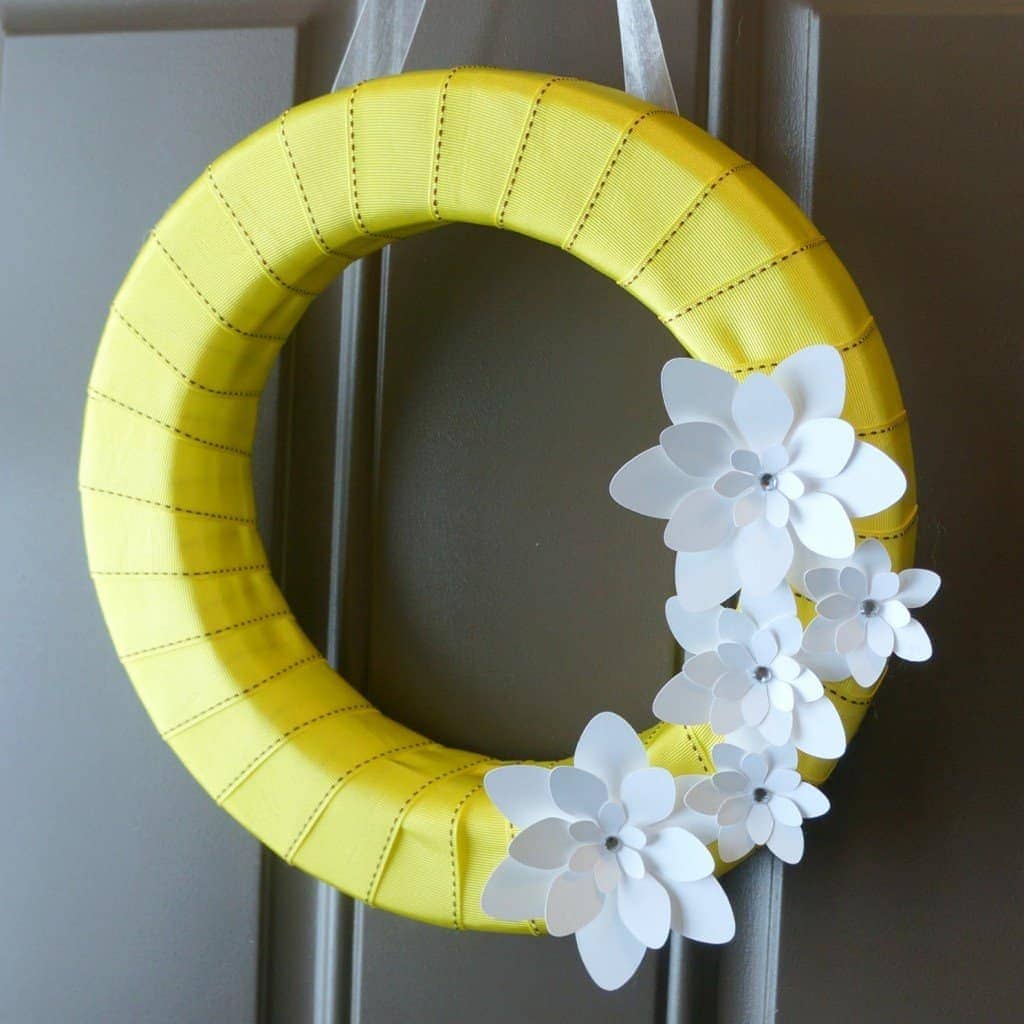 What a simple wreath and yet so beautiful. Wrap the wreath form with a ribbon securing it with stick pins. Make a variety of paper flowers, highlighting the center with a rhinestone. arrange the flowers on the wreath and voila!
Spring Wreath by Creative Ramblings
Using only paper flowers and a few faux flowers you can create this pretty Spring wreath!
Colorful Spring Wreath Using Pretty Papers by Crafts a la Mode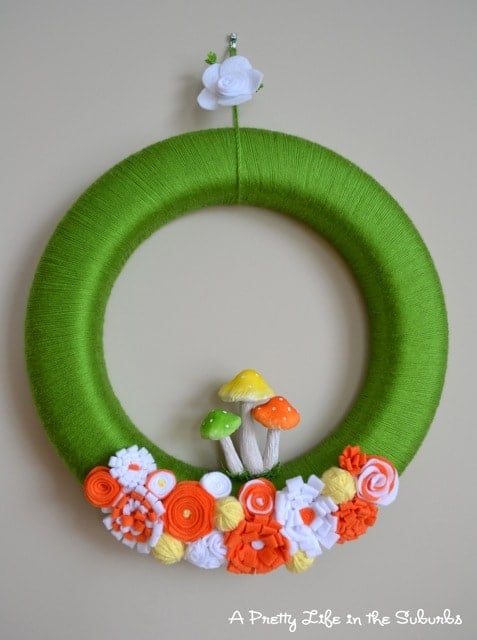 Wrap your wreath form with green yarn and then make some really cute felt flowers and you can have a Spring wreath as gorgeous as this one!
My Wreath Obsession Continues…Spring Time! by A Pretty Life in the Suburbs
How fun can be making colorful paper butterflies and then hot-glue them to a grapevine wreath. The perfect touch for your home's decor.
Spring Butterfly Wreath by Architecture of a Mom
Have craft night making some really cute colorful stacked paper flowers and then cover a wreath form with them. You will get a gorgeous floral wreath like this.
DIY Spring Paper Flower Wreath by I Should be Mopping the Floor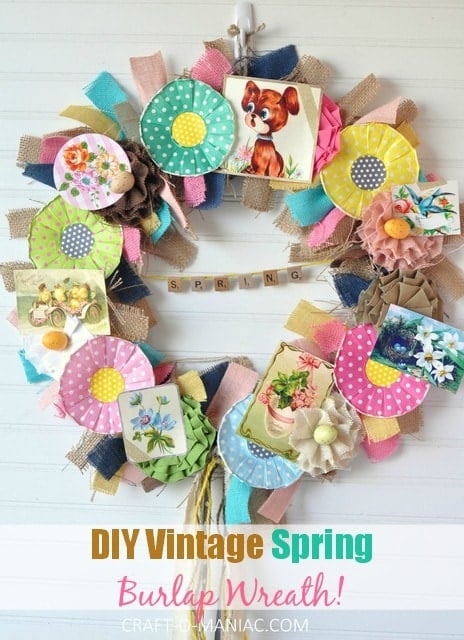 How about a vintage style? Gather a bunch of fabric scraps, vintage pictures, paper flowers and cover a wire wreath form. Cute isn't it?
DIY Vintage Spring Burlap Wreath by Craft-o-Maniac
One of my favorite wreath styles ever. Only fabric scraps knotted on a wire wreath form. Just cut lots of fabric strips and tie them to the wreath with a simple knot until you fill it completely.
Scrap Fabric Wreath DIY by The Art of Homemaking
Tulle Wreath by The Frugal Girls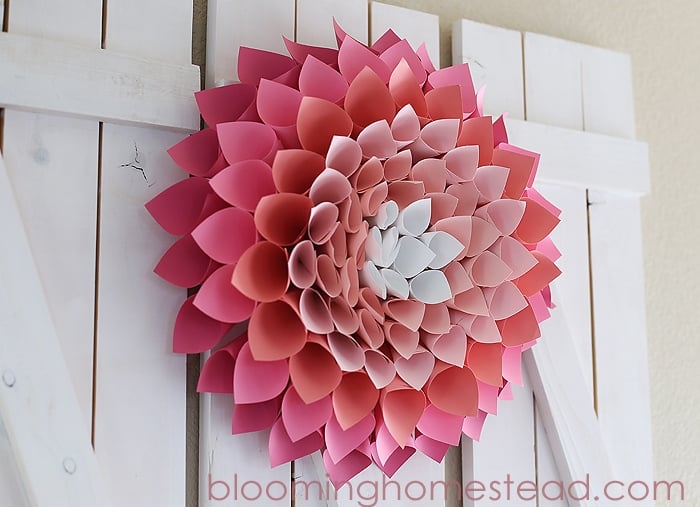 Super easy wreath. You only need paper in different shades. This paper Dahlia Use cones of rolled card stock and glue them together.
DIY Spring Wreath by Blooming Homestead
Using an embroidery hoop makes this DIY spring wreath a nice alternative to the classic design. A pink and white striped string is stretched across the front of the hoop, and the letter flags are threaded on. The final touch is a few white and burlap rosettes among the greenery.
Easy Embroidery Hoop Greeting Wreath by White Cottage Home & Living
This cute wreath might look like a lot of work but it's actually super easy to put together! Wrap the wreath form with a cute ribbon, make a beautiful arrangement with faux flowers and a burlap ribbon bow. And add a cute bunny as your final touch.
DIY Spring Bunny Wreath by Blooming Homestead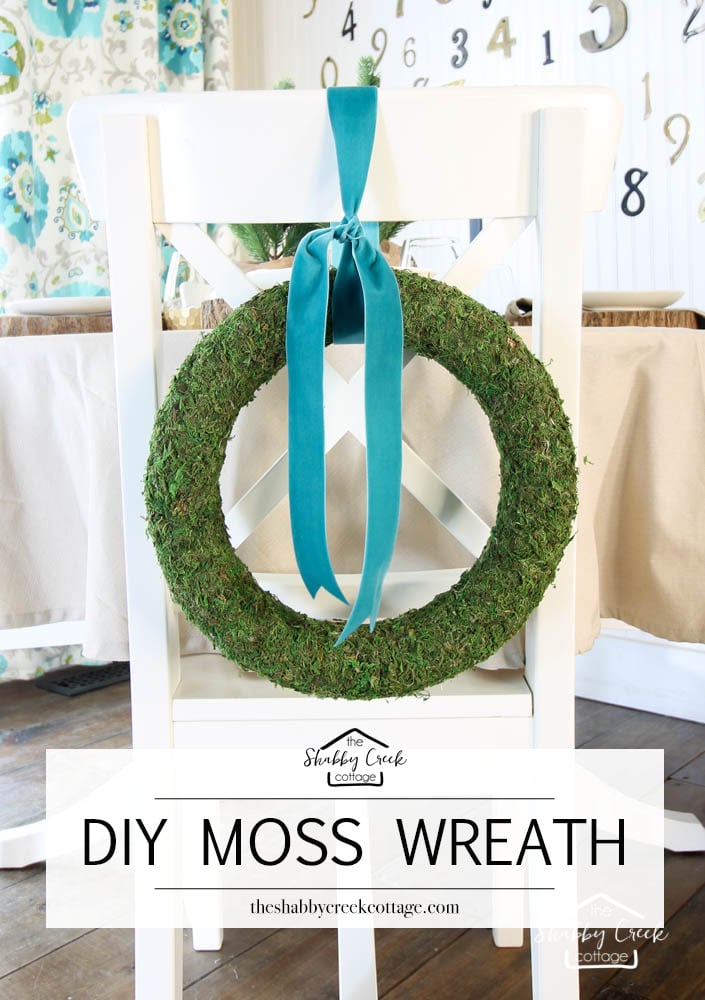 Simple and striking, this wreath needs little else to make it stand out. The entire wreath is covered in a beautiful spring green moss. A Velvet Ribbon serves as a wreath hanger and is a focal point of this wreath. The ribbon can be chosen in a spring theme, or in a color that matches your existing decor.
Minimalistic DIY Moss Wreath for Spring by The Shabby Creek Cottage.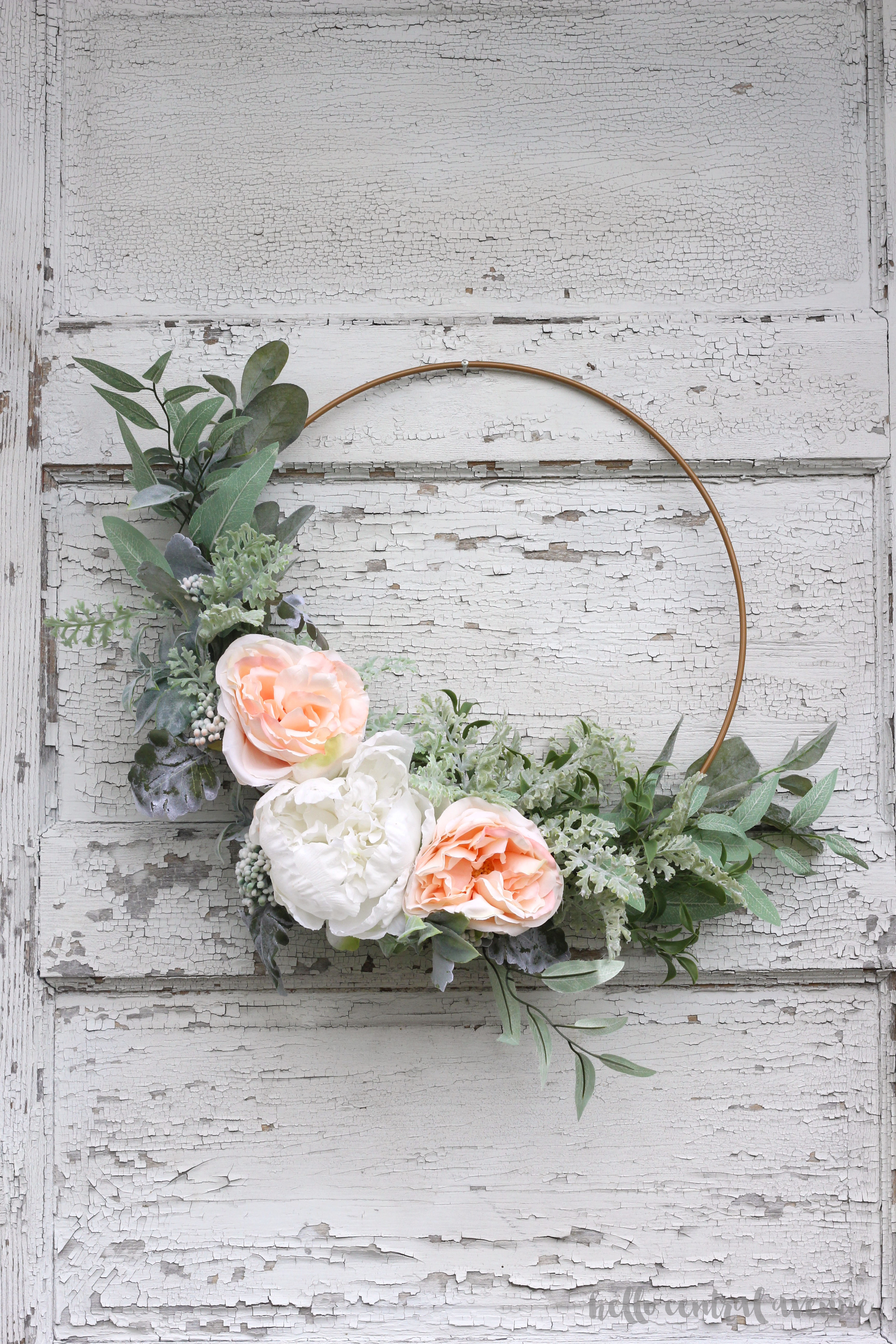 This spring hoop wreath is stunning and super easy to create! You can add greenery, flowers, or whatever you like to make your DIY wreath unique!
Spring Hoop Wreath by Hellow Central Avenue
Binder clips hold up the base of an upcycled window frame. A wooden hoop hangs in the window frame. On the hoop hangs a scripted "hello" sign. The arrangement is complemented by beautiful leaves and peonies. The wreath is stylish and fresh at the same time.
Floral Embroidery Hoop Wreaths Tutorial by Craftaholic Anonymous.
Lots more DIY Spring Wreath Ideas
DIY Butterfly Wreath Tutorial by Design Improvised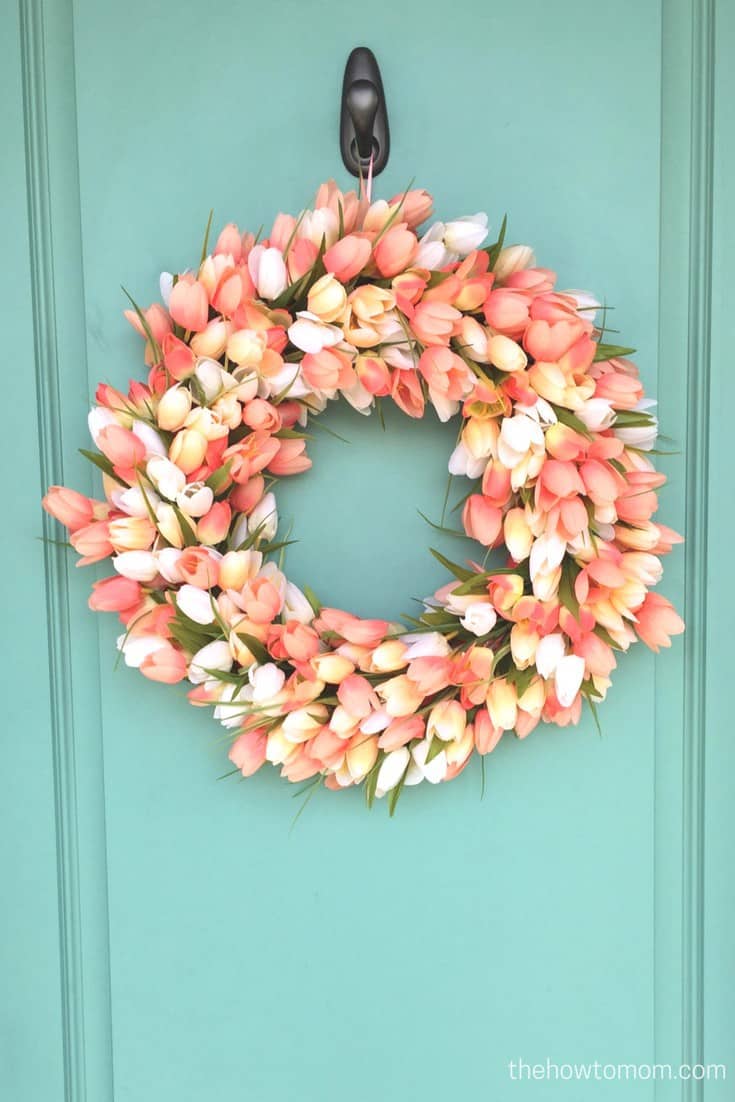 Tulip Wreath by The How to Mom.
DIY Shabby Chic Fabric Wreath by Intimate Weddings
Metal Flower Bicycle Wheel Wreath by Create Craft Love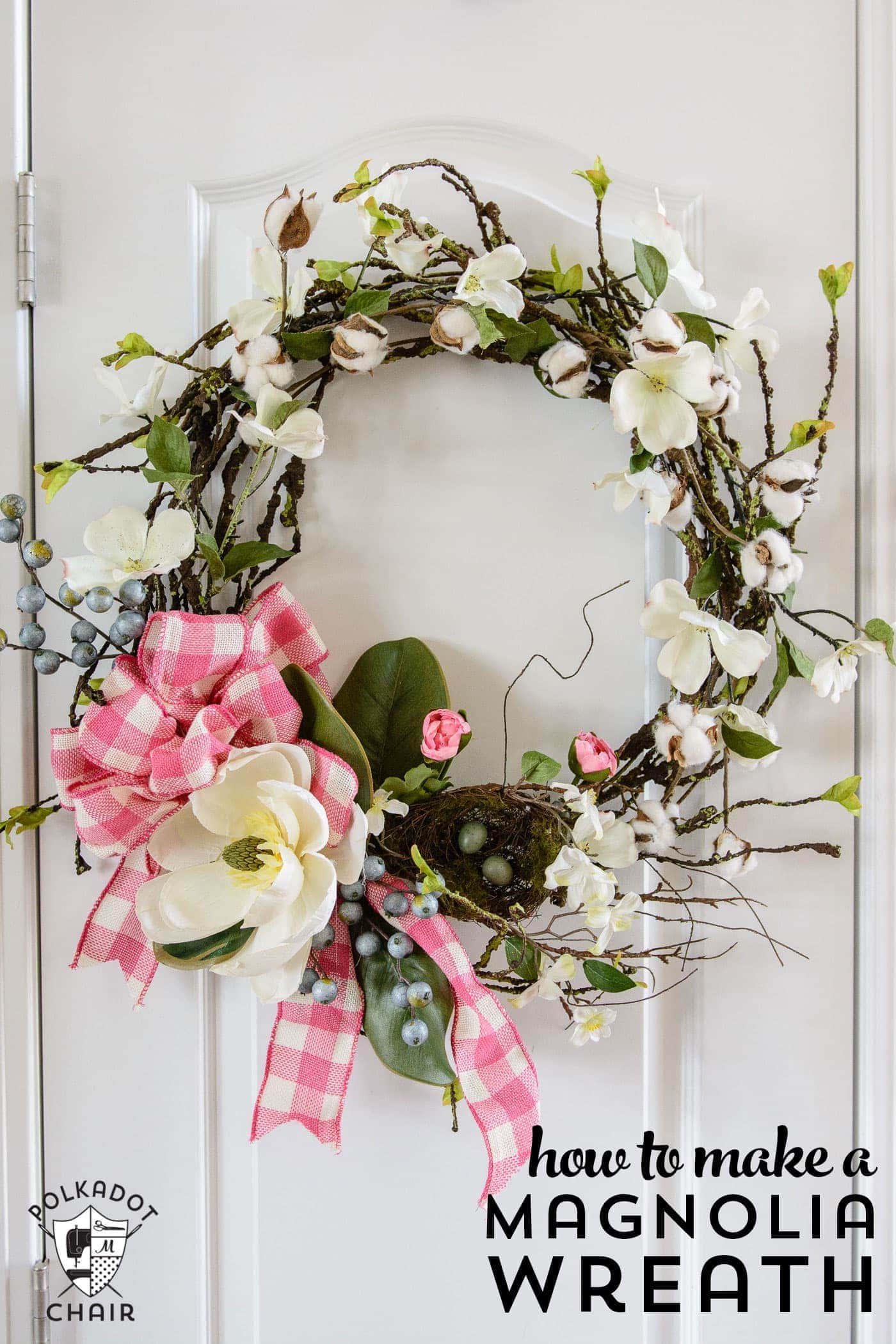 Magnolia Wreath by Polkadot Chair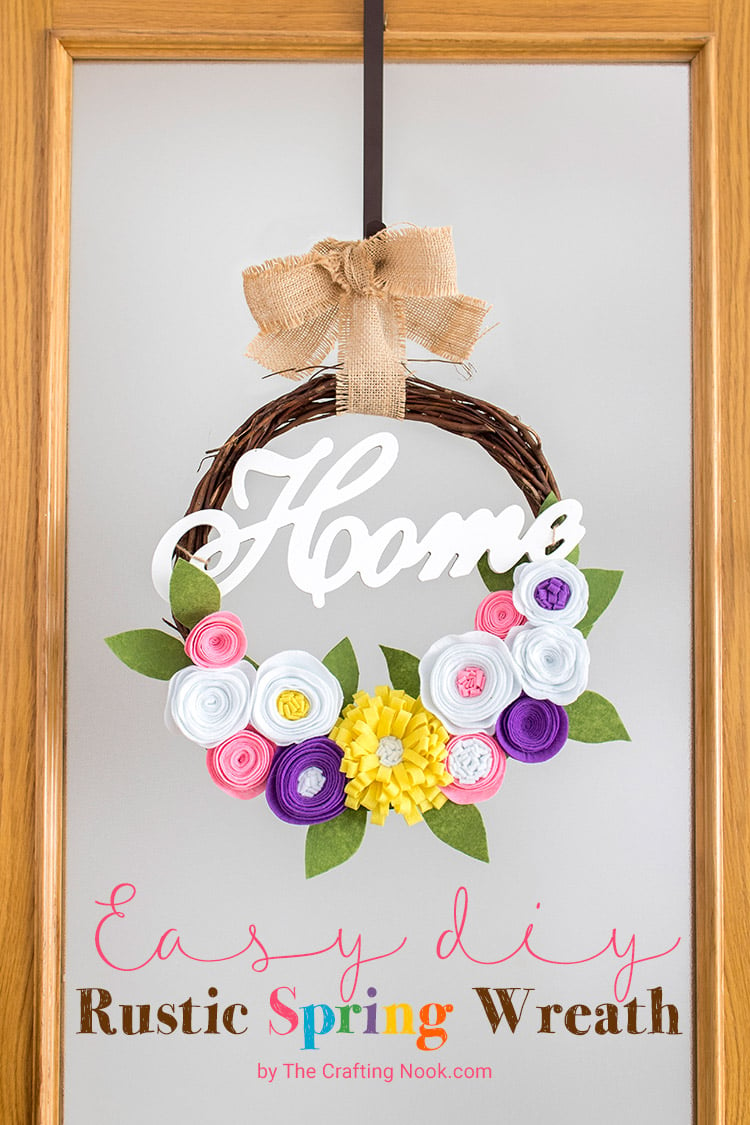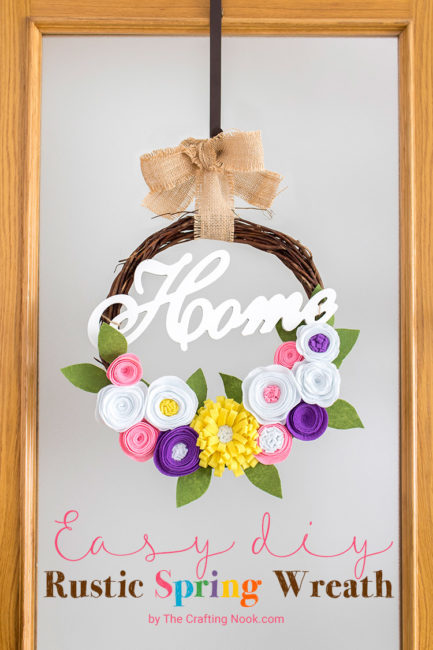 Rustic Spring Felt Flower Wreath by The Crafting Nook
Super Cute DIY Spring Door Decor by Refresh Style
Spring DIY: Paper Flower Wreath by Hello! Lucky Blog. Web Site seems to be shut down.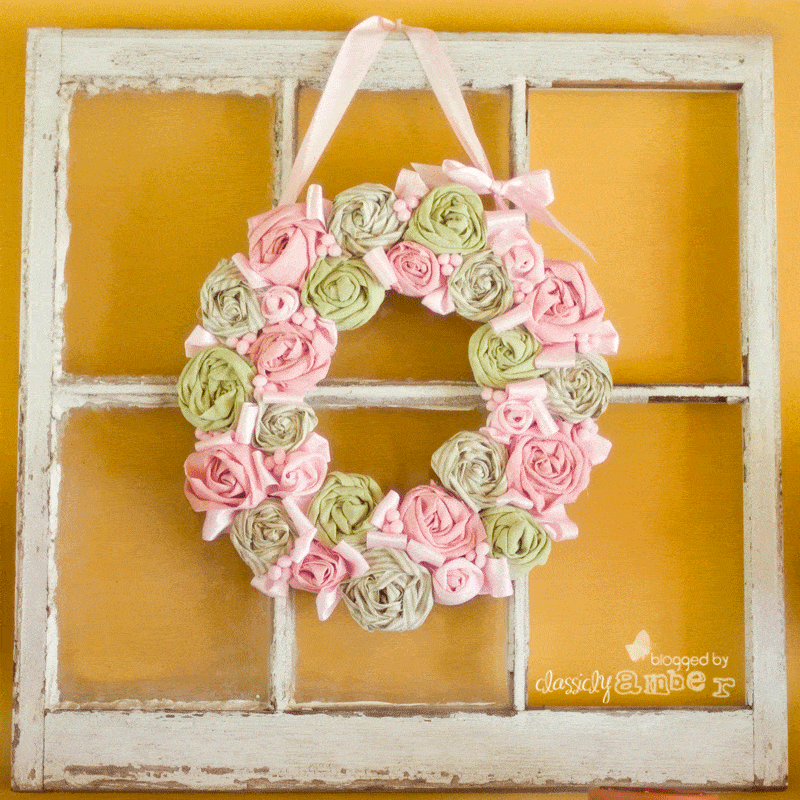 Super Easy Spring Wreath Classically Amber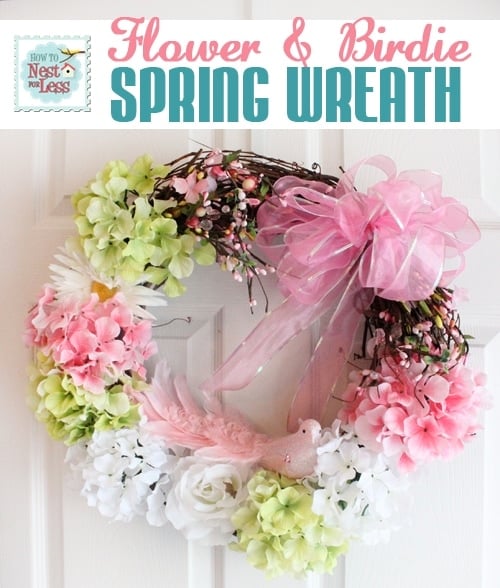 Flower & Birdie Spring Wreath by How to Nest for Less.
DIY Succulent Wreath Tutorial by Tried & True Creative
So… What do you think??? Are inspired yet??? So many awesome creations!!!!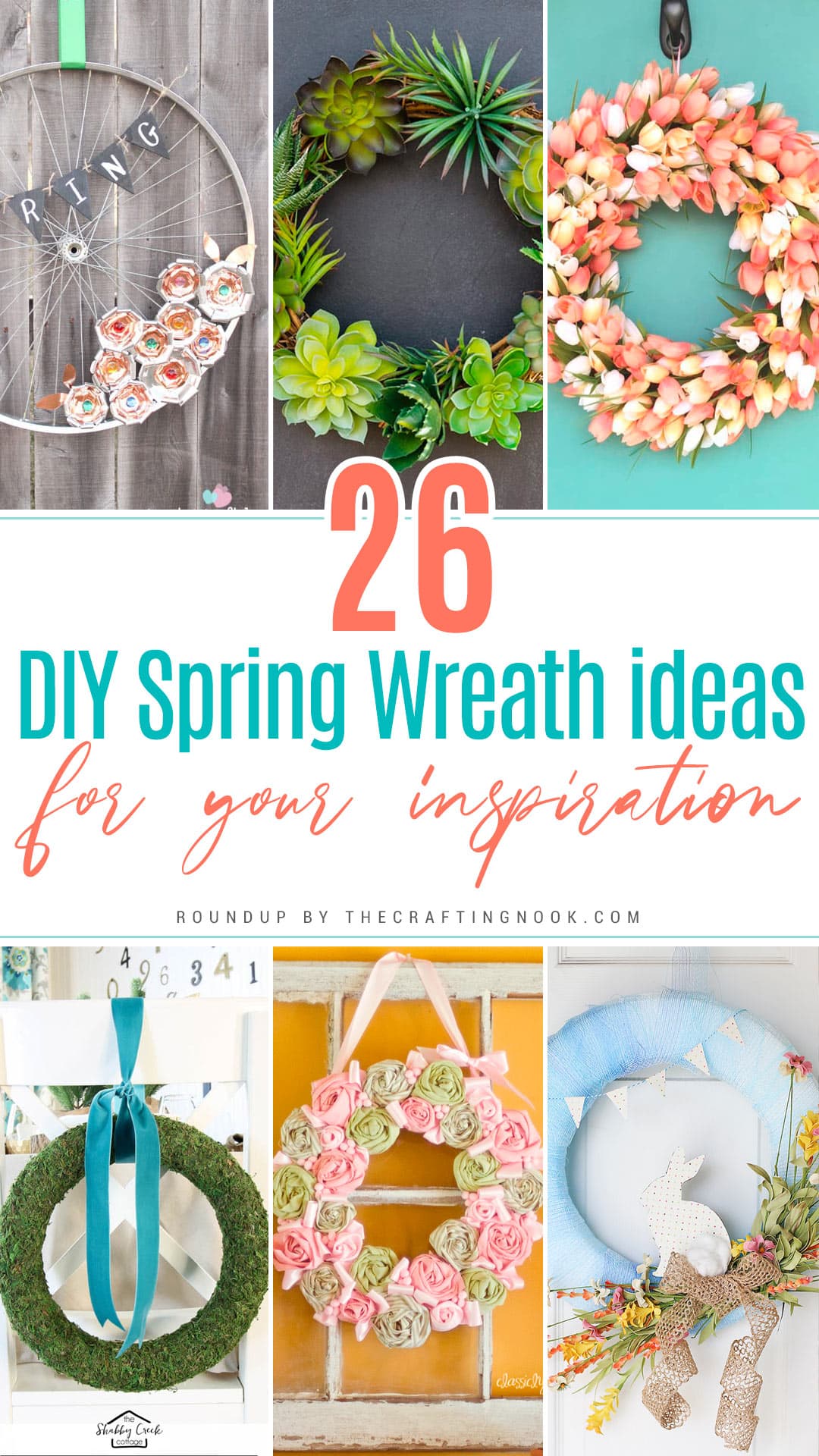 And also make sure to check back each Thursday for another roundup posts
Did you miss any past roundup? Here you have them:
25 Super Yummy Nutella Recipes.
18 Cute & Easy Kids Valentine's Day Crafts. The Weekly Round Up
16 Pink & Red Valentine's Day Treats. The Weekly Round Up
12 Crafty and Clever Craft Storage Ideas
17 Creative but Fashion Crafty Jewelry
20 Delicious Cookie Recipes with Chocolate
13 Craft Rooms of Our Dreams
15 Delicious Rainbow Desserts. The Weekly Round Up
Til' next time...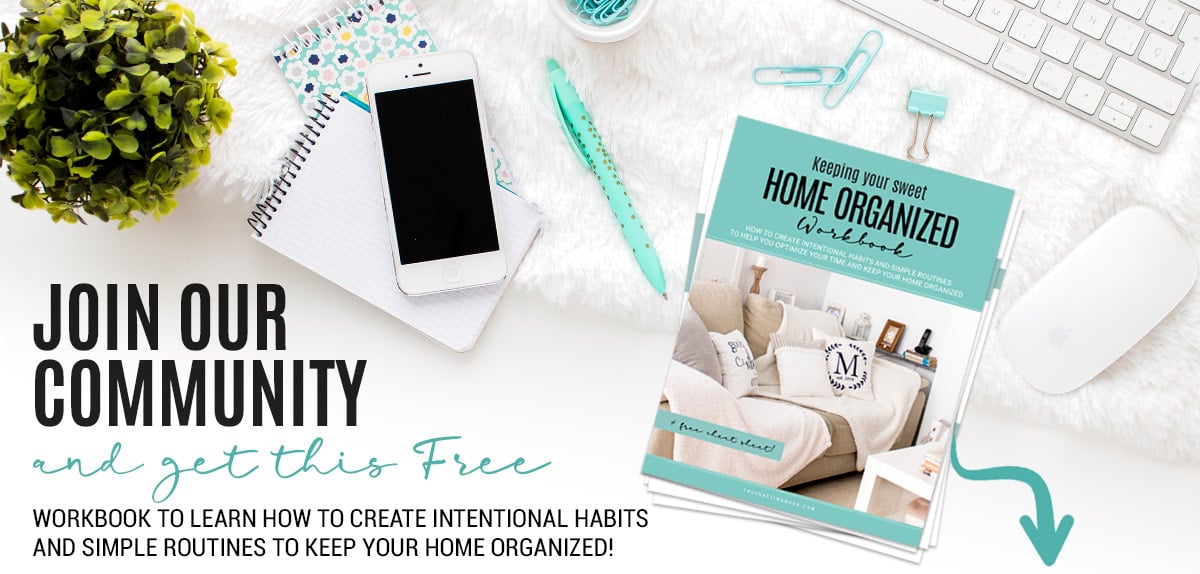 GET INSTANT ACCESS TO THE HOME ORGANIZED WORKBOOK
Plus freebies, printables, exclusive content, tips, stay connected, be the first to know great offers and Product Launches!
Disclaimer: By clicking on the "Yes, I want it" button above you are giving me your consent to collect and use your information according to the law and My Policy Privacy and The Cookie Policy. Zero Spam I promise!