Spring is the most inspiring and beautiful season ever. Full of colors, fresh smell of grass and flowers and of course inspiration all around us. I made an inspiring collection of spring wreaths for this weekly round up that I'm sure you are going to love as much as I do.
26 Beautiful and Inspiring Spring Wreaths.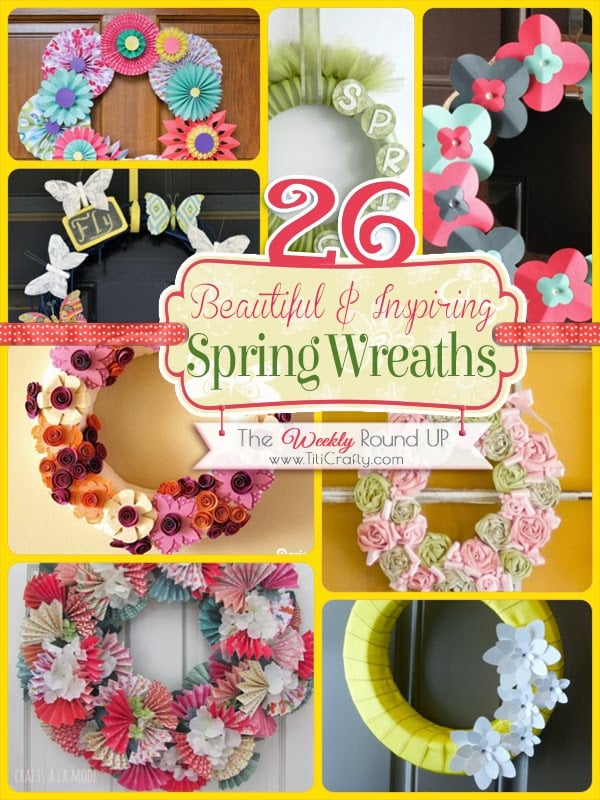 Beautiful days, bright and shiny sun, wonderful colors, birds singing, how else can we ask for in a marvelous world? Let's get inspired.
Spring DIY: Paper Flower Wreath by Hello! Lucky Blog. Web Site seems to be shut down.
ALSO…
Till Next time!