Sometimes I just enjoy opening a canvas in Photoshop and play with colors and brushes. It's like a free creative time in which I don't have a task or an objective. Just play. But as a graphic designer I can't not have a purpose for what I'm doing. I'm not like artists. I need a purpose. It's so crazy. So I found that the best way to have that kind of freedom and at the same time have a purpose is by creating wallpapers, covers, backgrounds… LOL! I've made these cute dreamily wallpapers a while ago and wanted to share them with you!
Freebie Day: Dreamily Cute Wallpapers
It's a fun exercise, playing with colors, vectors, brushes. I just let my imagination and my ideas fly. Hope you like these two Wallpapers I've made and I promise I'll bring some more freebies soon!
If you love to keep your desktop changing and bringing lot's of colorful designs you will enjoy my freebies!
DOWNLOAD YOUR PANDORA'S DREAM WALLPAPER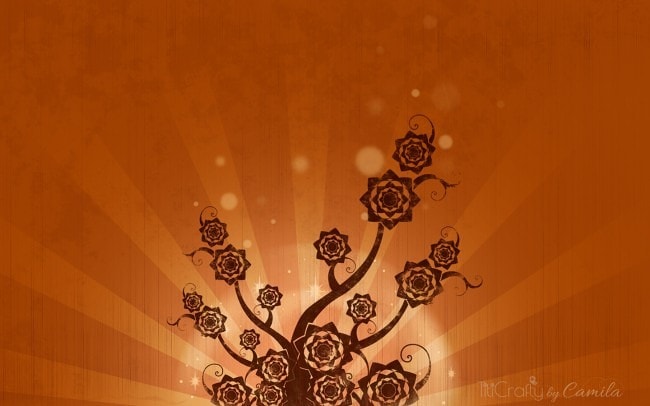 DOWNLOAD YOUR SWEET ORANGE DREAM WALLPAPER
These two Wallpapers are inspired by dreams. In my mind each color works something different in our subconscious and usually that  subconscious works a lot in our dreams. I rarely remember my dreams but when I do I love to close my eyes and remember, re-live it over and over (when they are good LOL). Sometimes colors or scents make trigger the memories of my dreams and that's why in my daily work, color is so important.
I'll keep telling stories about colors and life thoughts in the next freebies post! If you don't want to miss the next one you can subscribe to my biweekly newsletter and get them in your inbox every two weeks!
Your turn, tell me about your dreams, do you usually remember your dreams? do you like to re-live it? do you like these dreamily cute wallpapers?