I have to make a confession here. I wasn't going to share this recipe, at least not with these photos. Let's face it, these are not my prettiest cupcakes, but gosh, these were so good that I had to share them. These are chocolate chips orange cupcakes with Nutella buttercream frosting and let me tell you they turned out SO SO GOOD!
Chocolate Chips Orange Cupcakes with Nutella Buttercream Frosting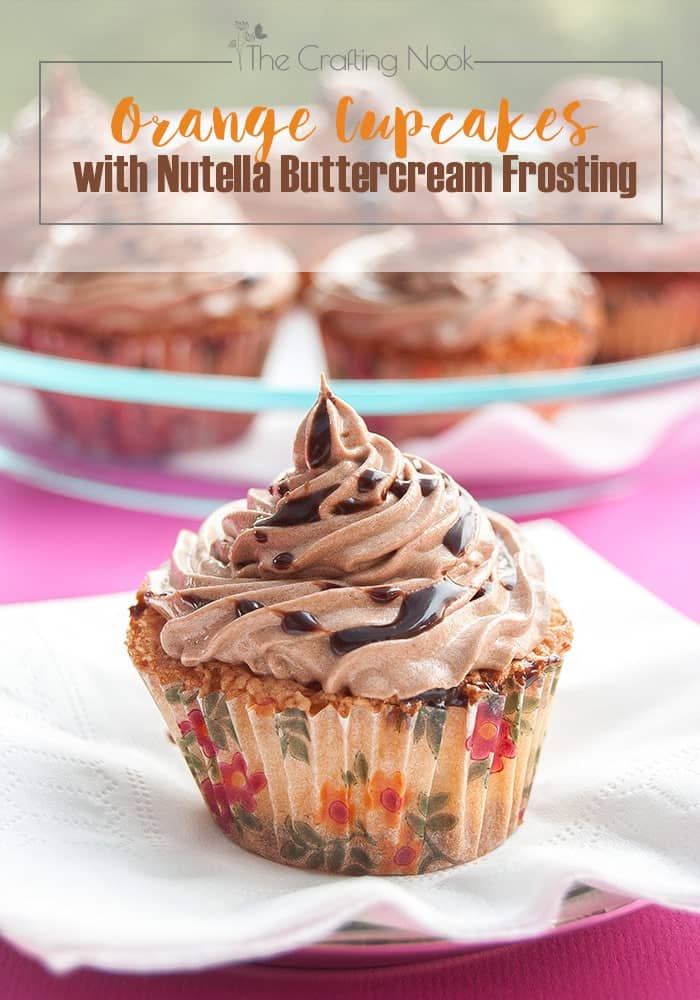 This cupcakes follows the same recipe as for my Orange Cake. But I wanted to try another frosting and rather than Nutella glaze with my cupcakes.
The frosting is addictive and so full of Nutella flavor! I'm sure you will be delighted as much as my family did, specially my little brother and my little girl!