16 Pink & Red Ideas for Valentine's Day Treats
If you're on the lookout for Valentine's Day treats, choosing pink and red food is a great place to start. Take a look at some of the recipes we came up with for this feature.
Valentine is getting so yummy as we get close to that lovely day! These ladies are awesome enough to make and share these deadly delicious treats and Valentine's Day desserts that make my mouth water!
This round-up will make you fall in love and very hungry!!!
You might also love these other Valentine's Day ideas: 10+ Beautiful Valentine's Day Mantels, 18 Cute & Easy Kids Valentine's Day Crafts, and Mini Jam Jars Valentine's Day Gift Box.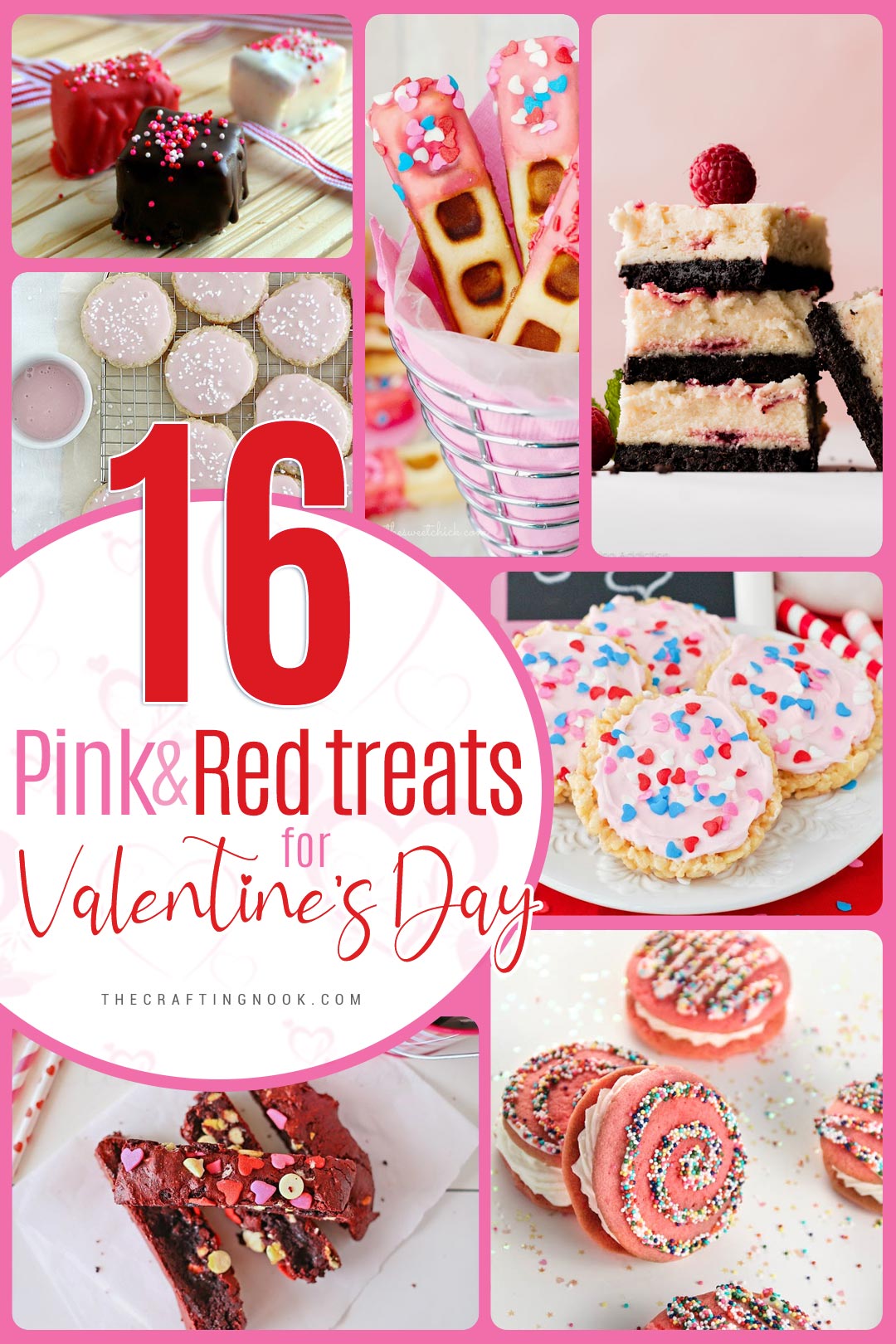 16 Pink & Red Valentine's Day Treats Round Up
How many Valentines did you give out back in school? Remember how romantic Valentine's Day was when you were in kids and teens?
What wonderful memories!
The thrill of a romantic dinner, lovely music, and roses. Didn't that feel wonderful?
Valentine's Day used to be such a romantic occasion before I became a mother. The two of us would spend a quiet evening together enjoying each other's company.
The last time we had a childless Valentine's Day, my husband and we were in London walking by the Big Ben and the London eye. It's days like those that I dream of now as I spend each day working like crazy, doing housework and making sure life goes on!
It is easy to overlook Valentine's Day after you have been married for a while. I'm not even going to mention how difficult it gets if you have kids!
We now look forward to only minutes here and there, occasional movie nights or small cuddles before bed and after the girl goes to sleep that we spend together.
How could someone not get inspired with all these awesome recipes!… I bet you are gonna love them as much as I have!.
Delicious Valentine's Day Treats Roundup
Disclaimer:*My roundups are only for inspiration ideas. Just like I do for all my round-ups, I get a lot of inspiration from Pinterest. If you are at all familiar with that platform you know there are tons of pictures with no direct links to the original source. Some pictures featured here I found no source for or directed to the wrong one but if you know the source, contact me and I will update this post immediately, thank you so much!
Before we begin, be sure to follow us on Pinterest, Facebook, Instagram, and YouTube, and also sign up for our email list (at the end of this post), so you'll never miss a post!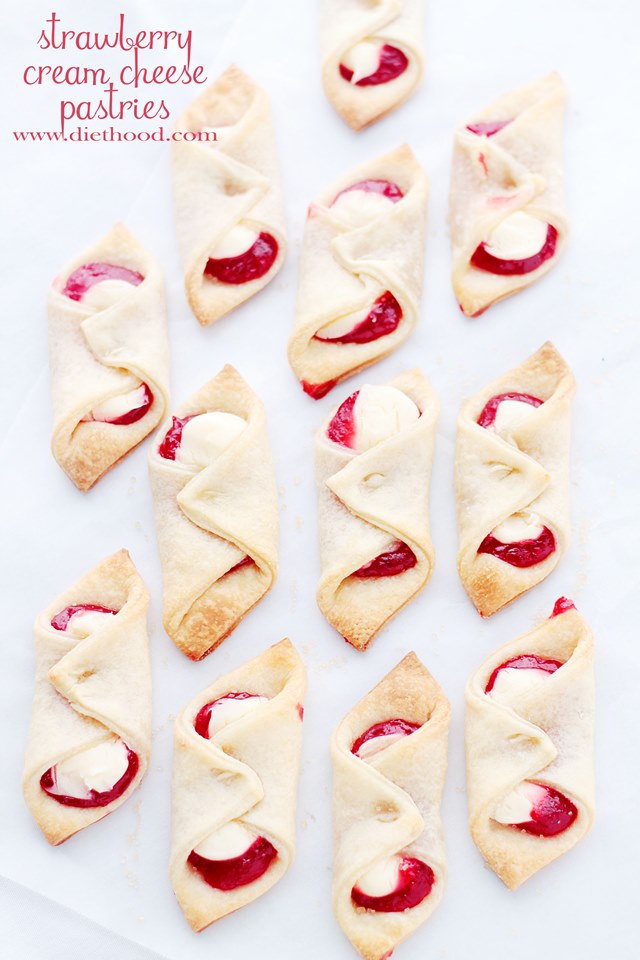 These Strawberry Cream Cheese Pastries are Soft, flaky, and delicious cream cheese pastries filled with a sweet cream cheese mixture and strawberry jam.
Strawberry Cream Cheese Pastries by Diethood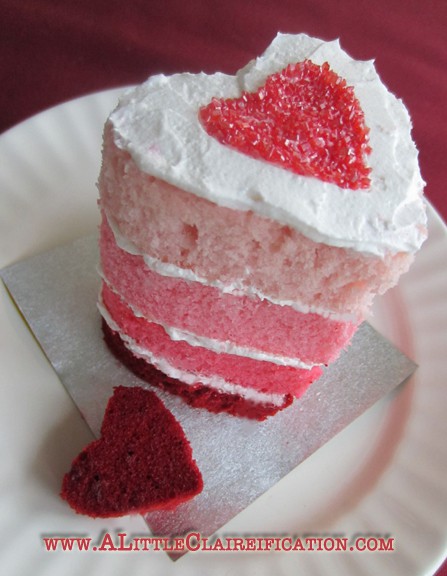 Probably not fifty shades but just enough to make you drool and, in this case, that's four shades of deliciousness in these Mini Valentine Ombre Cakes
"50 Shades of Pink" – Mini Valentine Ombre Cakes by A Little Claireification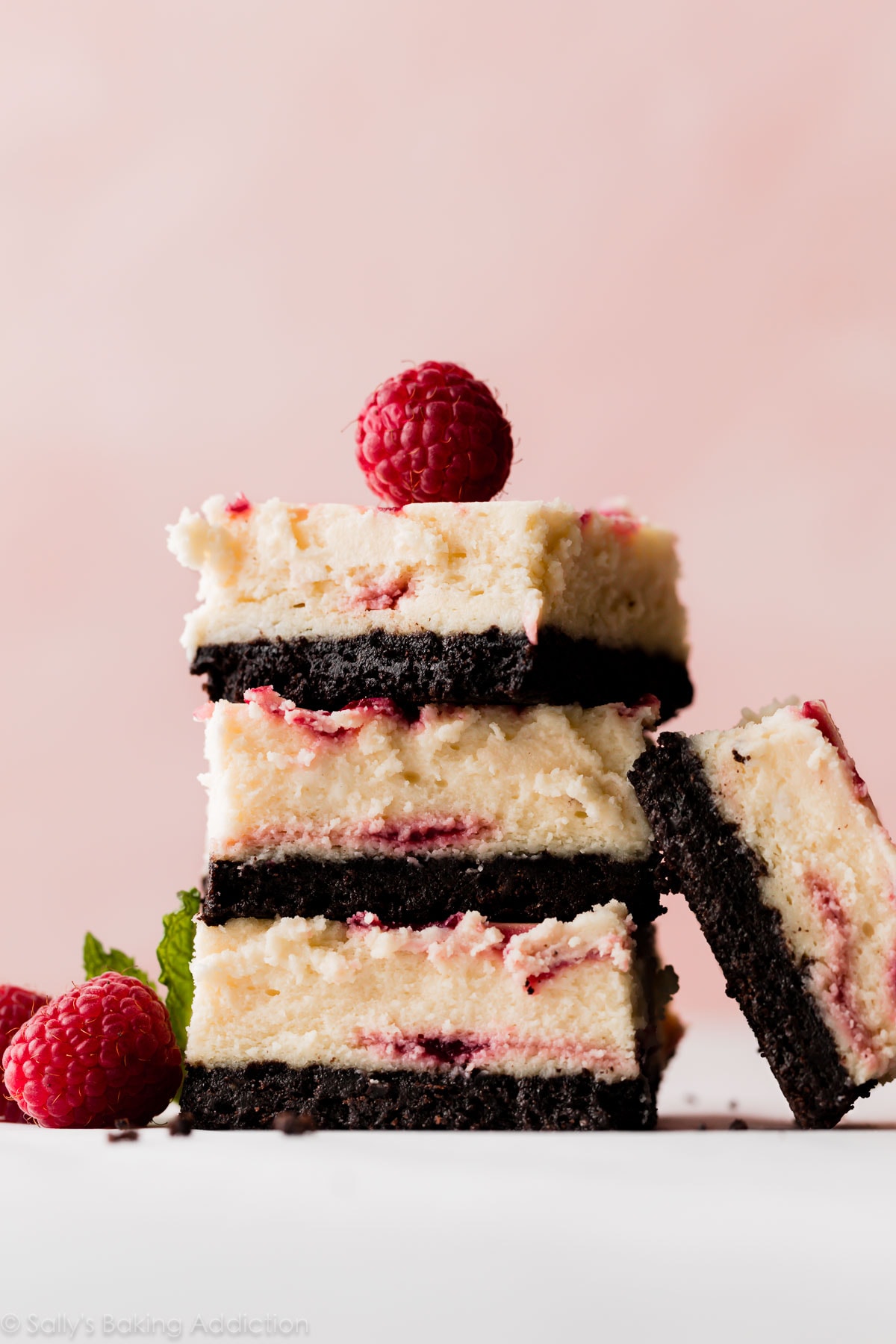 These white chocolate raspberry cheesecake bars are deliciously creamy, perfectly sweet, and swirled with layers of homemade fresh raspberry sauce. Baked in a 9-inch square pan, they sit on a buttery sweet Oreo cookie crust and are filled with real white chocolate.
White Chocolate Raspberry Cheesecake Bars by Sally's Baking Addiction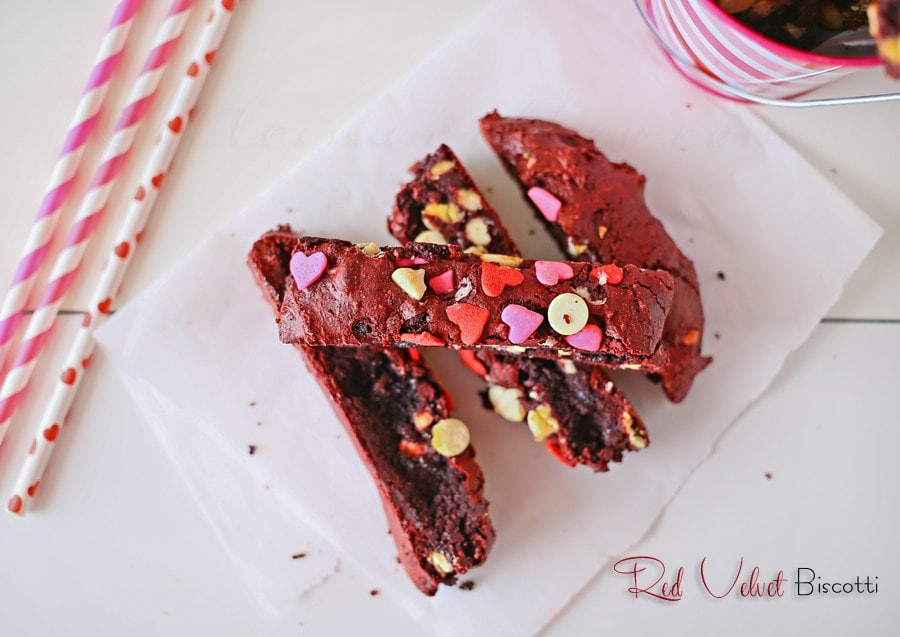 Red Velvet Biscotti is the perfect treat to serve your sweetheart with their coffee on Valentine's Day.
Red Velvet Biscotti by Kleinworth & Co.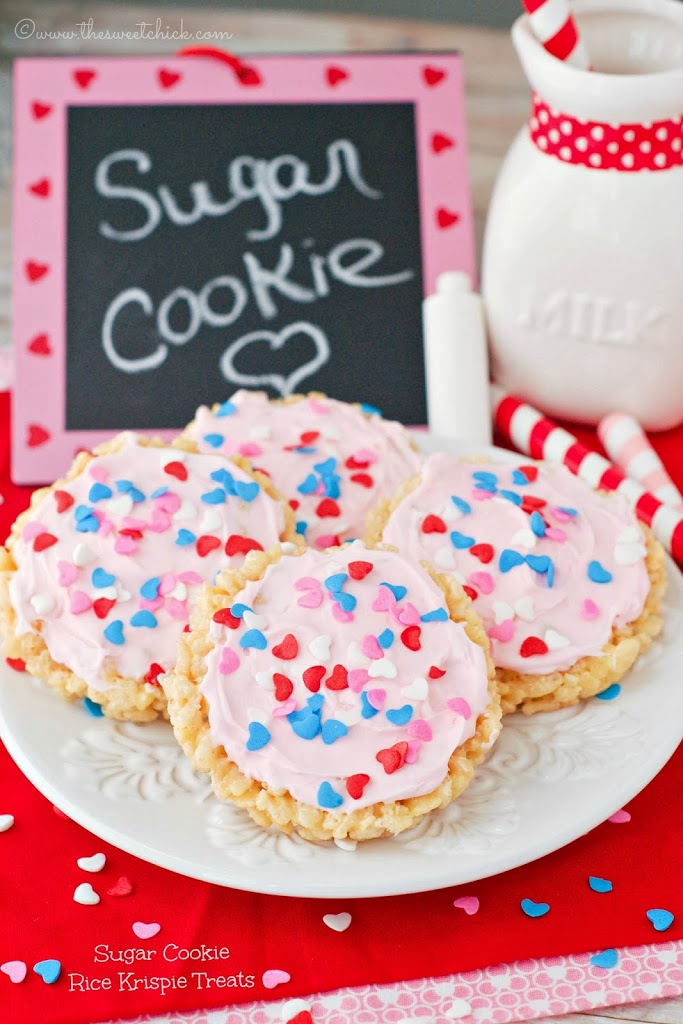 Pure deliciousness using marshmallows, cookie mix, and Rice Krispie, what's not to love!
Sugar Cookie Rice Krispie Treats by The Sweet Chick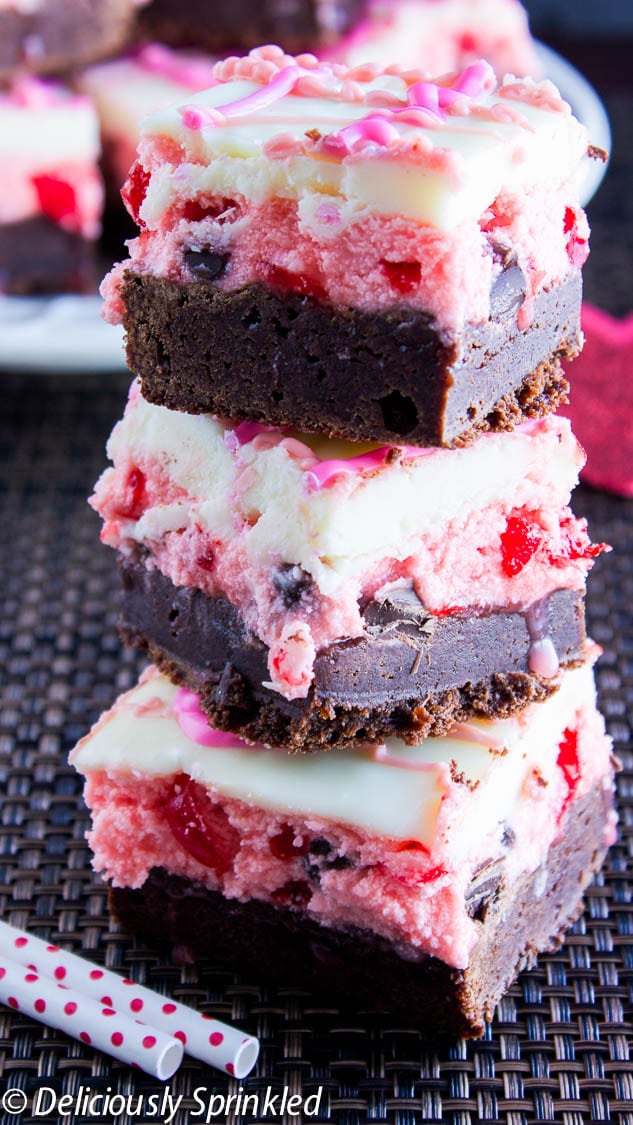 These melt-in-your-mouth Cherry Chocolate Chips Brownies look so delicious and are so easy to make and the perfect decadent treat to make for Valentine's Day.
Cherry Chocolate Chip Brownies by Deliciously Sprinkled
This easy vanilla loaf cake has a sweet surprise: A strawberry-flavored, heart-shaped center! Learn how to make this simple pound cake in a few easy steps below.
Valentine's Day Peek-A-Boo Pound Cake by The Simple Sweet Life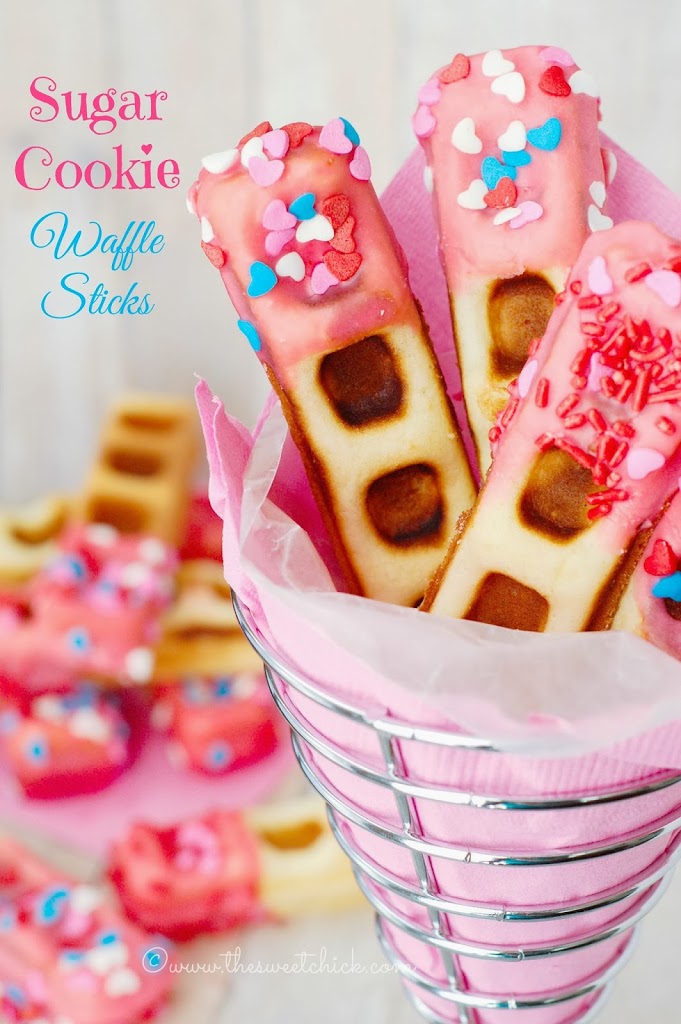 A great way to put in use sugar cookie mix leftover. These cute waffle sticks with glaze and sprinkles are such a perfect Valentine's day treat.
Sugar Cookie Waffle Sticks by The Tart Tart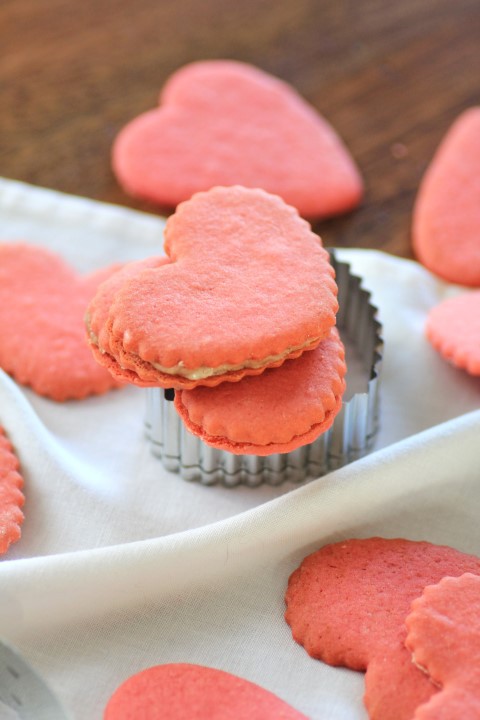 Cute pink sugar cookies for your Valentine filled with Cinnamon and brown sugar spreadable Yummm!
Valentine Heart Cookies for Creative Cookie Exchange by Noshing with the Nolands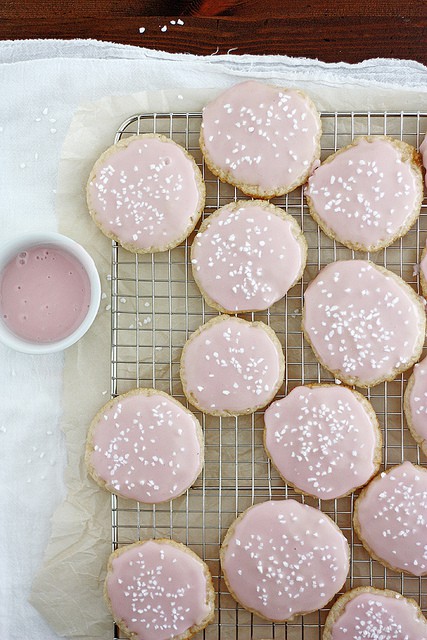 One different kind of cookie, as a fun twist, it's made with champagne in both cookie dough and icing! That must taste like heaven!
Pink Champagne Cookies by Girl Versus Dough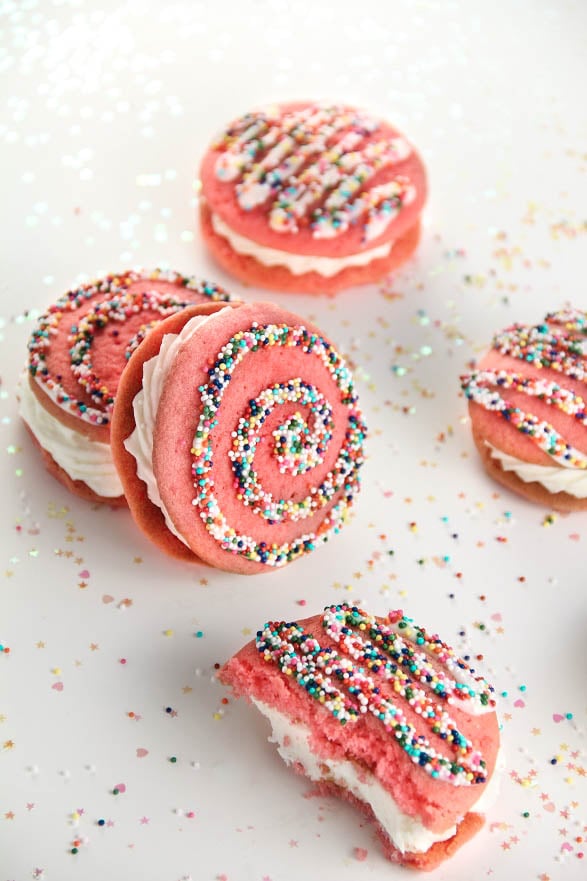 This Strawberry Milk Whoopie Pies Filling is too delicious. These are such a fun take on classic whoopie pies, and they're guaranteed to satisfy. So good!
Strawberry Milk Whoopie Pies by Sprinkle Bakes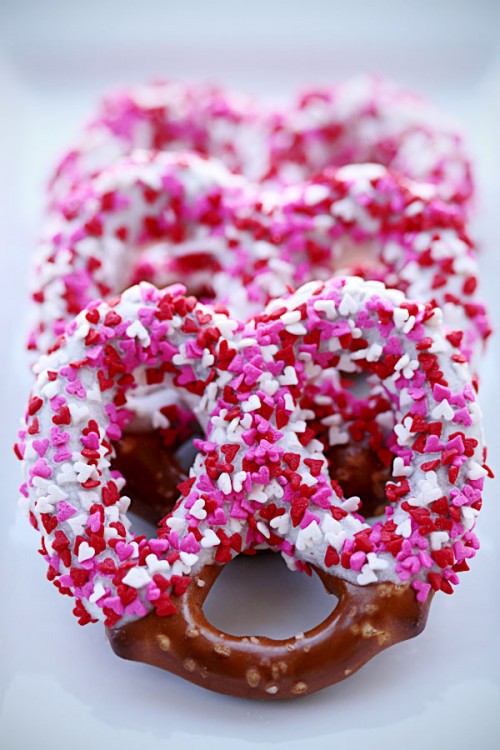 Chocolate-Covered Pretzels are a fun and easy snack to make at home! Decorate with drizzles or sprinkles for Valentine's Day treats
Chocolate Covered Pretzels by Love from the Oven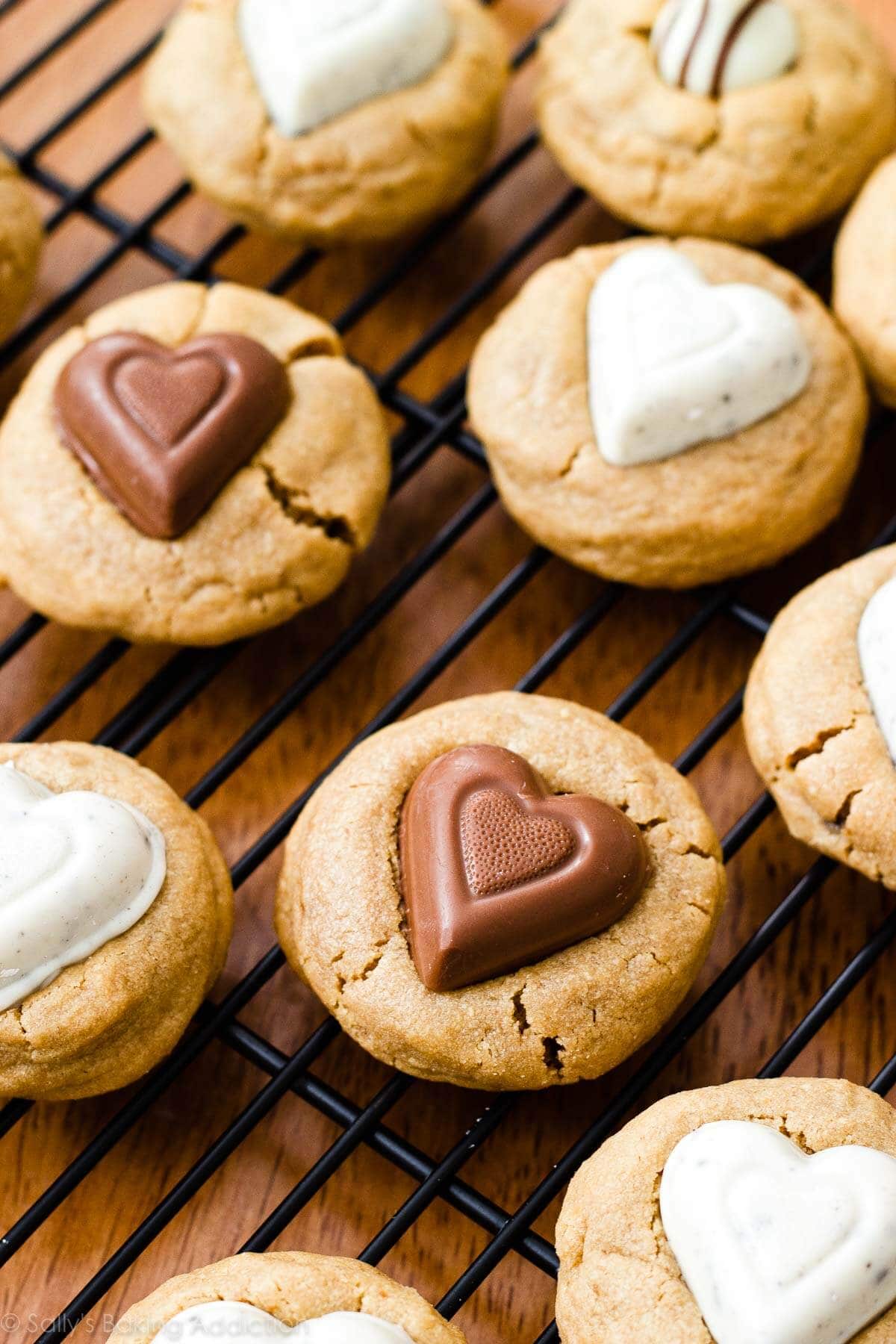 Soft-baked and extra-thick peanut butter sweethearts are adorably festive! Loaded with peanut butter, they're incredibly soft and flavorful.
Peanut Butter Sweethearts by Sally's Baking Addiction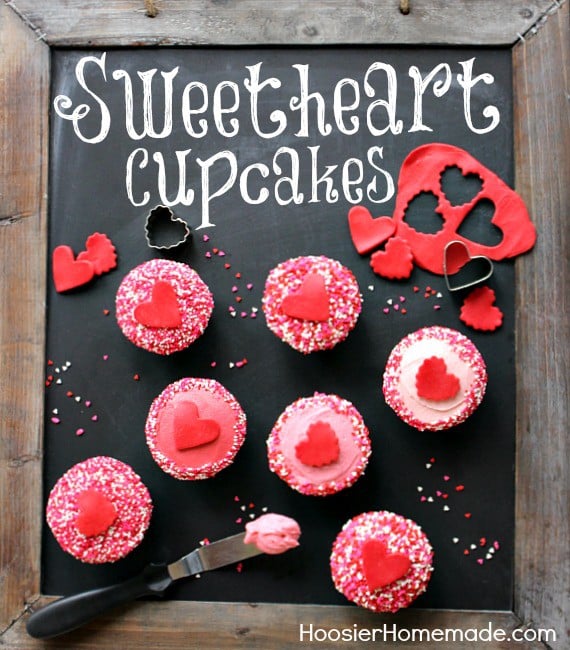 A delicious light and fluffy cupcake that stays together and doesn't crumble decorated especially for your special one!
Valentine's Cupcakes: Vanilla Cupcake Recipe with Buttercream Frosting by Hoosier Homemaker
Homemade soft and chewy red velvet cookies. Showered in cute Valentine's Day festive sprinkles.
Red Velvet Cookies for Valentine's Day by Gal on a Mission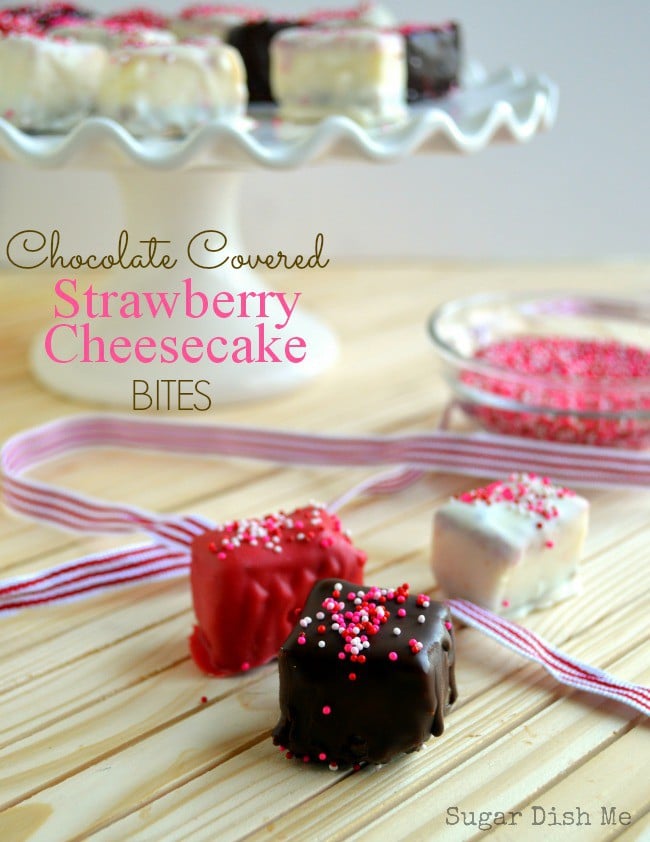 Chocolate Covered Strawberry Cheesecake Bites are a sweet way to express how much you love the cheesecake lover in your life. Smooth, creamy bites of cheesecake on a graham cracker crust, topped with strawberry sauce and coated in dark chocolate, white chocolate, or milk chocolate!
Chocolate Covered Strawberry Cheesecake Bite by Sugar Dish Me
What do you think??? Aren't you hungry already???? I definitely AM!!!!
Make sure to check out Dana's post by clicking on the image below.
And Also make sure to check back each Thursday for another round-up of posts
Did you miss any past round up? Here you have them:
30 Spider and Bats Halloween Decorations
12 DIY Kids Halloween Animal Costumes
25 Super Yummy Nutella Recipes.
16 Thanksgiving Banners & Frames Ideas
15 Christmas Wrapping and Tags Ideas.
10 Creative Crafty Christmas Trees
TitiCrafty's Top 12 Most Popular Post of 2013
10 Winter Crafts to make with Kids
18 Cute & Easy Kids Valentine's Day Crafts. The Weekly Round Up
Til' next time...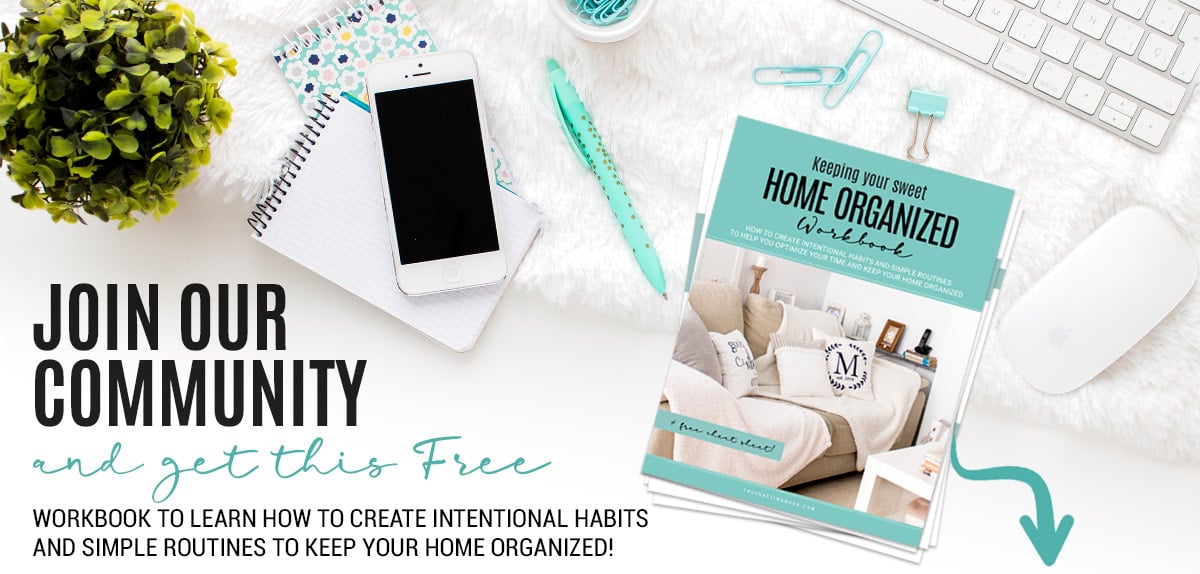 GET INSTANT ACCESS TO THE HOME ORGANIZED WORKBOOK
Plus freebies, printables, exclusive content, tips, stay connected, be the first to know great offers and Product Launches!
Disclaimer: By clicking on the "Yes, I want it" button above you are giving me your consent to collect and use your information according to the law and My Policy Privacy and The Cookie Policy. Zero Spam I promise!