If I manage to find those metal shelves in the same size as my cabinets I'll be the happiest girl on earth!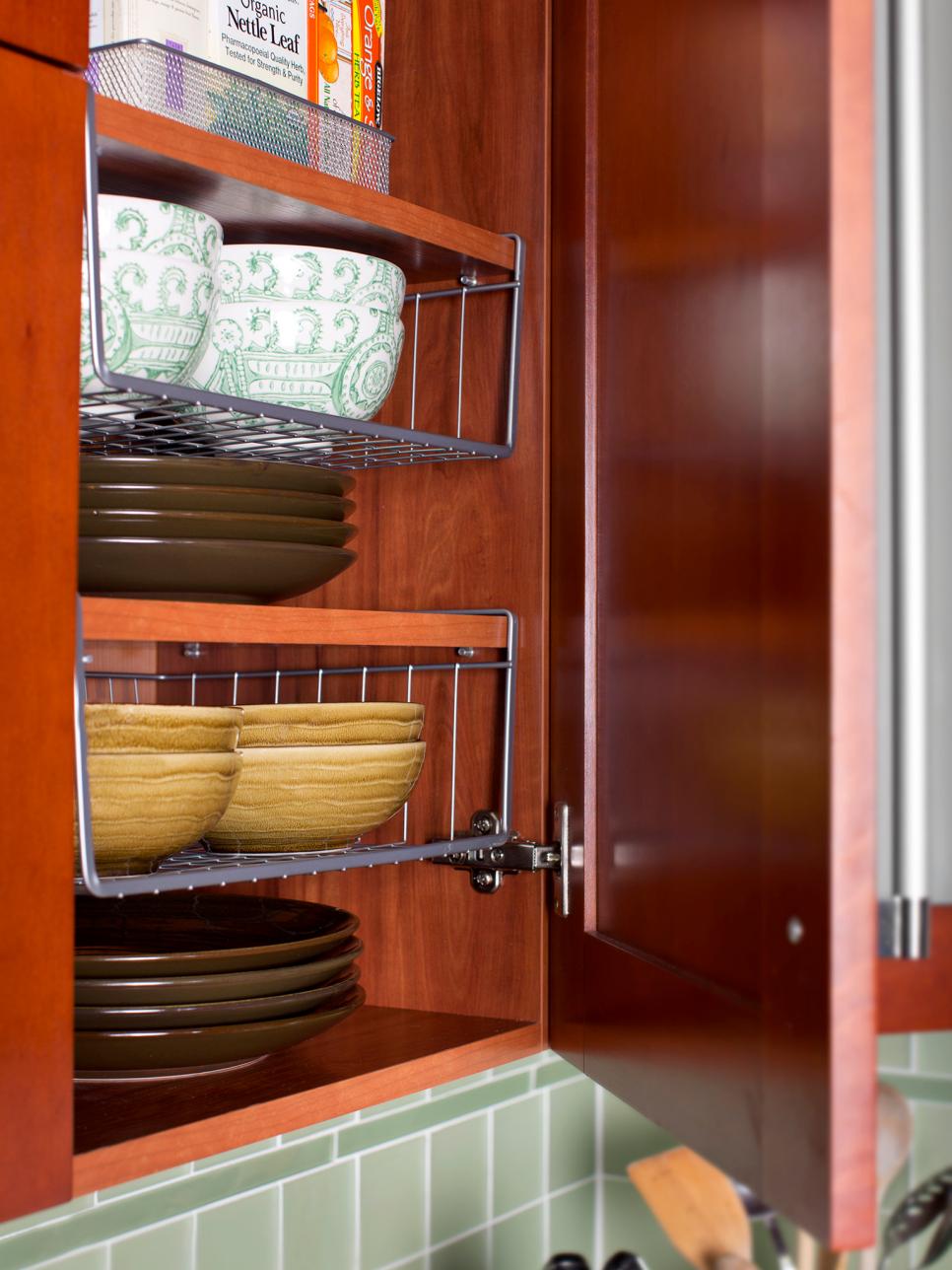 Awesome idea, no more words needed! Making this
Clever and I'm definitely making this!
My cabinets have a space like this, It;s not organization but it's a cute way to decorate it!
In case I can't find the bathroom organizer that fits, this can be my second choice!
via The Complete Guide to Imperfect Homemaking
When you don't have enough space to have your pans spread and you don't like piling them, this is a GREAT idea to organize them.
I think I have enough ideas to start organizing my kitchen. I'm super inspired. How about you??? Did these Clever Kitchen Organization Ideas inspired you to start organizing your kitchen yet?
 *My round ups are only for inspiration ideas. Just like I do for all my round ups, I get a lot of inspiration from Pinterest. If you are at all familiar with that platform you know there are tons of pictures with no direct links to the original source. Some pictures featured here I found no source or it might have the wrong  for but if you know the source,contact me and I will update this post immediately, thank you so much!
If you enjoyed and got inspired with this collection you might also want to check out these too: