This time of the year makes me SO excited and inspired to create and create! I'm also a bit addicted to glitter lately and I want to make everything sparkle. Maybe it's because Christmas makes me so happy I want everything to shine light as much as I feel I'm shining! I know I'm kind of crazy… But what can I do? It's Christmas! So, today I'm sharing these cutes and how to make awesome glitter Christmas candle centerpiece to decorate your home.
DIY Glitter Christmas Candle Centerpiece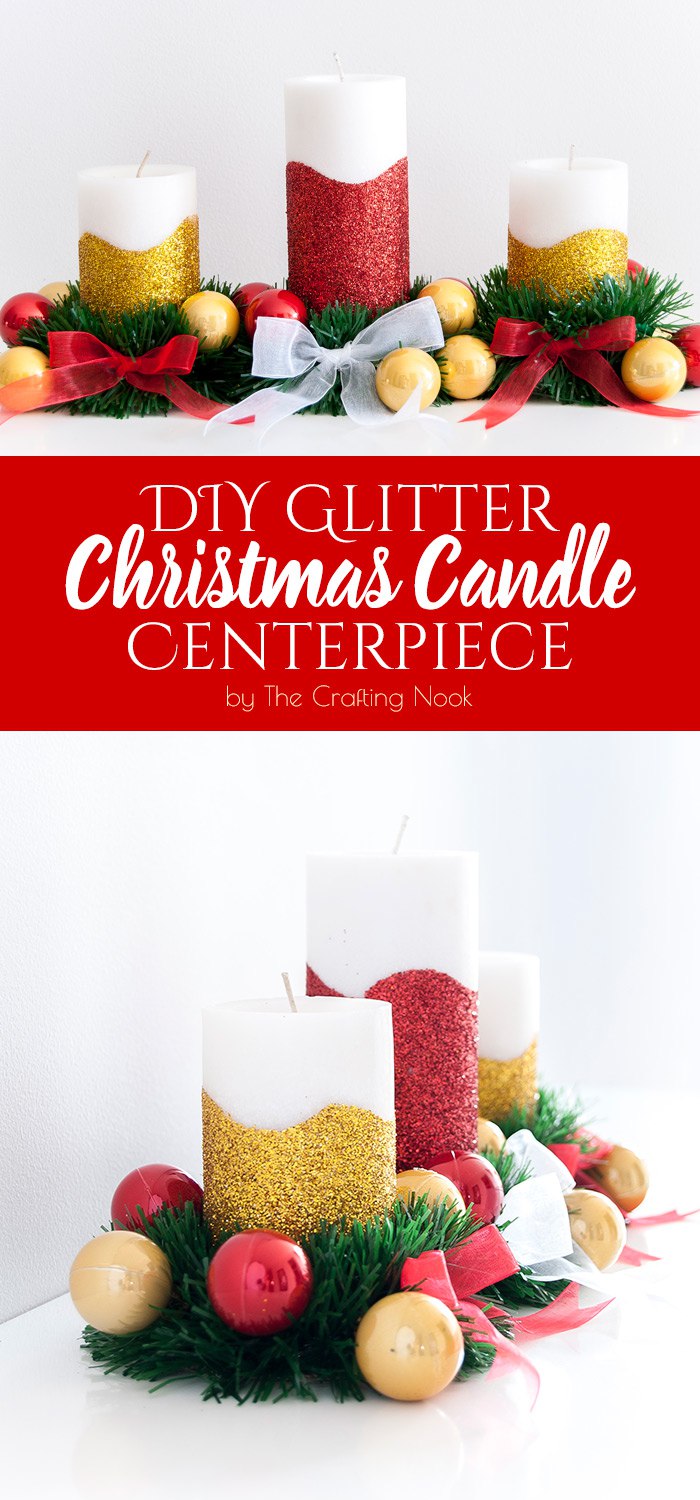 What I did was preparing to decorate my mantel. This year I want something special so I'm making different creations until I finish the whole mantel!
Till Next time!