This one was a special, I mean SUPER SPECIAL gift because last Father's Day was the first one we would spend together as Dad/Grandpa-Daughter/Granddaughter =D.  So that's why I made these frames.  On the left frame I'm with dad and I was pregnant. And then on the right frame he is with Emma on his arms.
I can't explain how beautiful and special that first moment between my dad and Emma was. Just as beautiful as the moment my mom held her for the first time! Those are definitely precious moments that will never be forgotten.
So in order to honor that love we deeply feel for him I made this crafty set of 3 frames. It's so easy to make and it made me feel like preschooler again LOL. Here is how I made it.
You will need: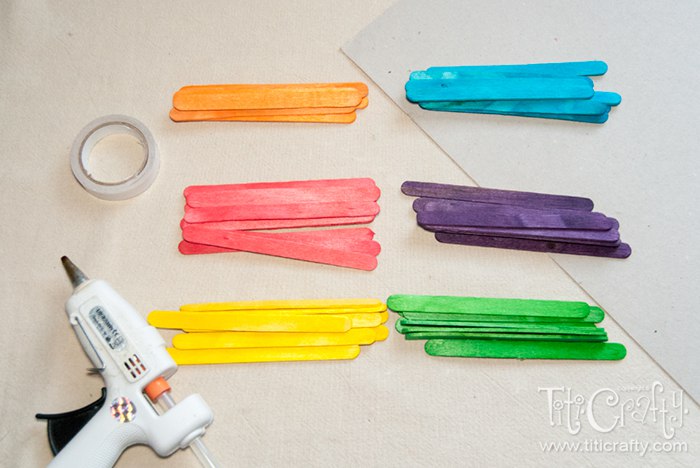 I mixed the colors so all-3 frames could be different in some way and started to glue the stick with the hot glue.
I made it 4 sticks high and each side on the same color. Then I cut a square of cardboard, slightly smaller that the frame.
Then I used doubled sided tape to stick Squared photos and a sentiment to those squared cardboards. You can also mod podge it of course. Sadly I didn't have that awesome product back then LOL.
After that I glued the frame to the cardboard.
And once it was finished I Glued some magnets strips to the back of the frame.  And voila!!!
What do you think?.  Easy right??? This is a cute project to make with kids too.  Just use white glue instead of the hot glue gun, so it's safe for them.