MIU COLOR® Nylon Backpack Packable, Handy, and Lightweight
This is an Sponsored Product Review on behalf of MIU COLOR®. Even though I got compensated in form of a free product, all opinions are 100% my own.
Hi everyone! I have a question for you. When you need to carry lot's of things, some not water friendly and some a bit heavy, what kind of bag do you usually use? If you ask me, I would definitely say I need a really light bag and preferably waterproof. I had the opportunity to review this MIU COLOR® Nylon Backpack, and I must say it's great! It's packable, handy, foldable, water resistant and lightweight.
 MIU COLOR® Nylon Backpack Packable, Handy, and Lightweight.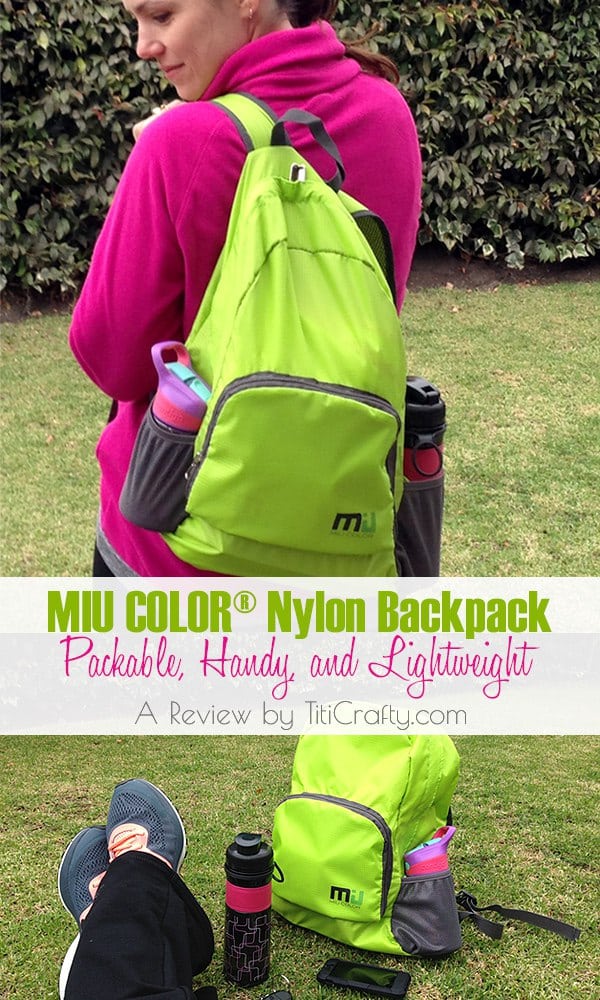 One thing most backpacks have in common is that they already have a significant amount of weight. So when we need to carry a lot of things the weight gets heavier and heavier. I'm the kind of person that loves light weight. If you see my bags they are always almost empty LOL because I hate carrying weight on my back or shoulders.
So what I found most interesting is that actually, It's super light and it can turn into a tiny little bag. So you can easily store it or carry it even in your regular bag in case you need an extra bag.
This backpack is really sporty looking, I love the color and the fact that is waterproof, nothing comes out nothing comes in LOL. Having a little girl means I usually need to carry water bottles, juice and so on, making sure none of the liquid comes out of the bag in case some spills is also important. This backpack comes in green and blue colors!
I recently started training with a friend, we are mixing styles, she is a dancer and I love aerobics such as step and Tae-bo kind of thing. So we are mixing styles to teach our brains to open up to different rhythms and movements. This bag came at such a wonderful moment because I was using a regular tote bag. Now I can carry my towel, water bottle, Emma's juice and water bottles, my clothes, my speakers, etc. on one bag using my new MIU COLOR® Nylon Backpack.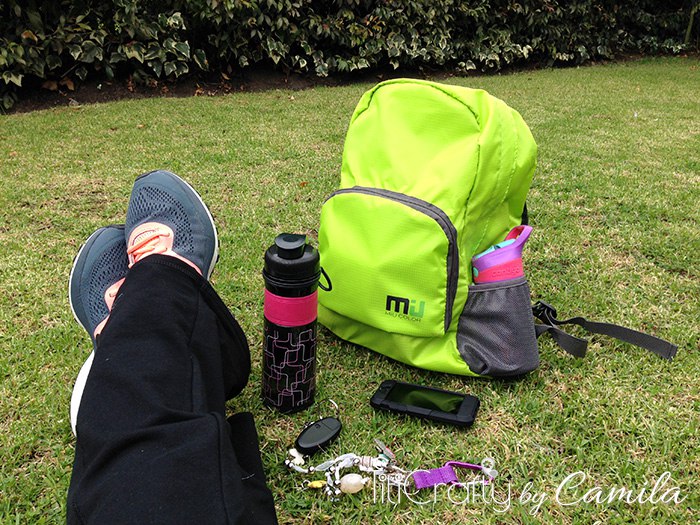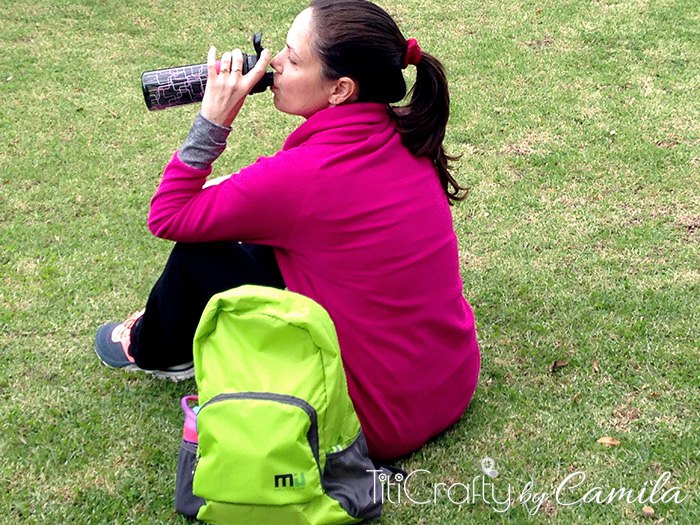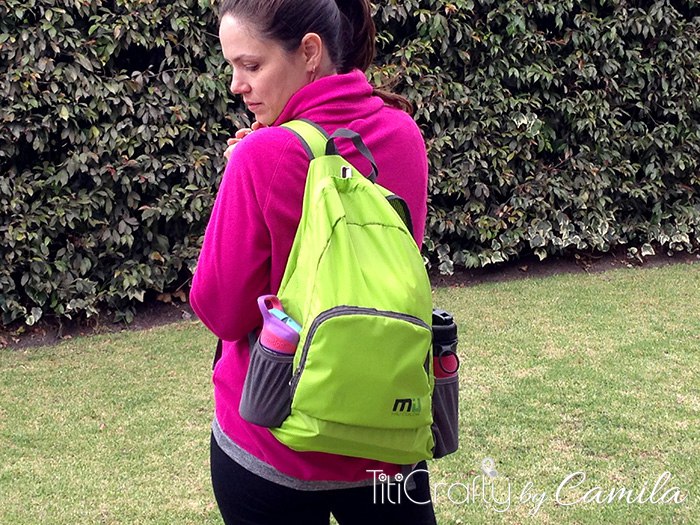 What would you expect from MIU COLOR® Nylon Backpack:
Made with durable and water resistant nylon material, a good companion for your trip.
With widened breathable mesh shoulder straps, protect your shoulders and make your trip more comfortable.
Has reflective patches on the both sides, which could reflect light, and makes it more safe when walking during night.
Durable and beautiful hardware accessories, which are sturdy and have a feel to the touch.
Dimension: 12*16.5*6.3 inches when open; 9*5.5 inches when folded. Very easy to fold, makes it light to carry.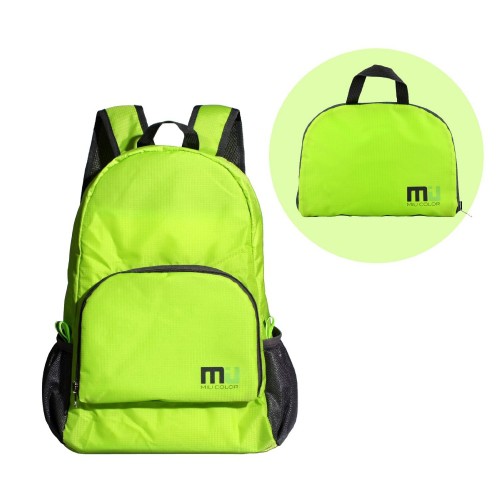 What does MIU COLOR® stand for?
MIU COLOR® is based on the theme of "slow life ", simple, environmentally friendly, comfortable daily necessities for consumers everywhere, focusing on the development and extension of the day-to-day supplies, products ranging from home, office, travel, to clothing.
MIU COLOR® stores cover all over the world, and provide a relaxing and harmonious, natural enjoyment for the fans of" slow life "to enjoy the sun, air, water, exercise and the source of life and health.
You can get your Backpack on their site MIU COLOR® and also on Amazon!
MIU COLOR® doesn't just have back packs, they have a whole lot of awesome products for everyone's style, like home and garden, sport and outdoors, beauty, pet supplies babies and much more with a really good and affordable prices!
You can also follow MIU COLOR® on Facebook, Twitter, YouTube and of course find them on Amazon!
So your turn my lovely readers, What's your favorite kind of bag and what are you looking for when you need to buy a backpack??? leave me your thoughts in comments section! 
Til' next time...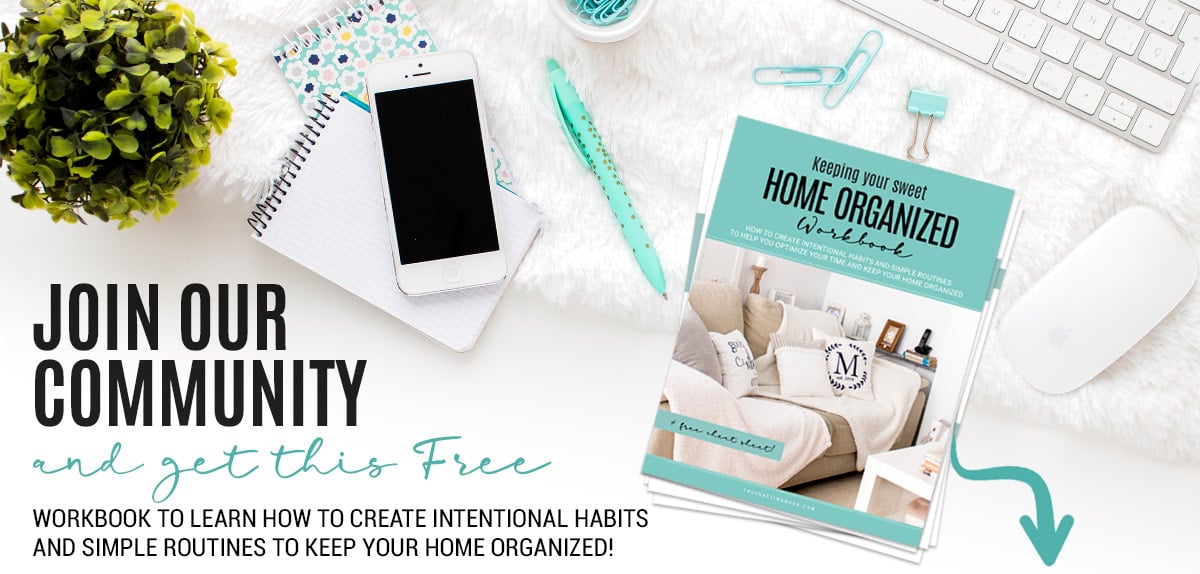 GET INSTANT ACCESS TO THE WORKBOOK
Plus freebies, printables, exclusive content, tips, stay connected, be the first to know great offers and Product Launches!
Disclaimer: By clicking on the "Yes, I want it" button above you are giving me your consent to collect and use your information according to the law and My Policy Privacy and The Cookie Policy. Zero Spam I promise!