Personalized Rhinestone T-Shirt
Ok so, I was dying to make something with Rhinestones but at the moment I'm not able to buy the starter kit I'm eager to have. So I figured there should be a way to do something cute without the kit. My first attempt is this cute personalized rhinestone T-Shirt I made for my little girl and I love how it turned out! Do you recognize the T-shirt??? Oh yeah is the Onesie I turned into T-shirt and shared recently!
Personalized Rhinestone T-Shirt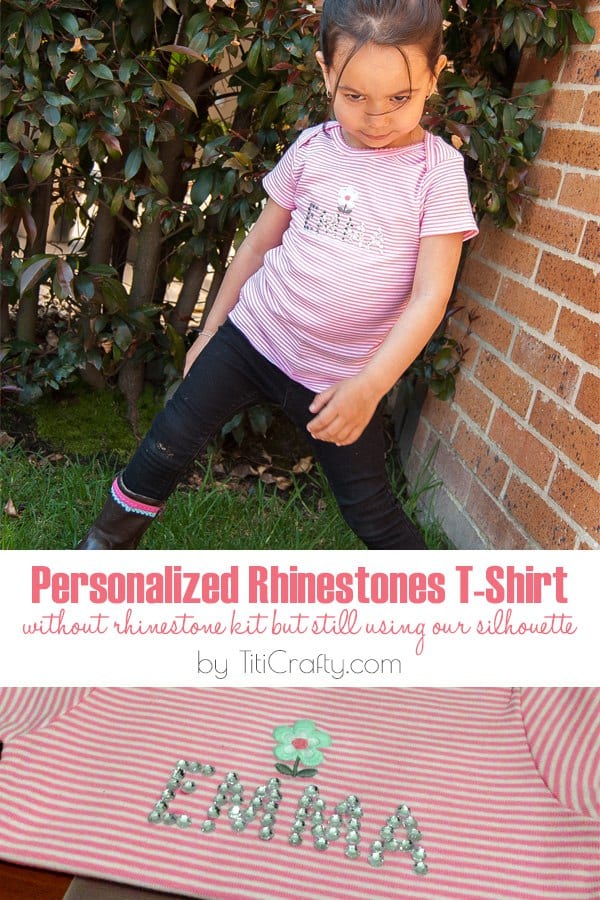 I must say I was surprised to see that those rhinestones didn't come off after washing it in the washer machine and I even tumble dried it. So I'm in love with this glue. I'm sure you might find it on your local craft store. I'm already planning to make lots of new rhinestones cute creations!
What you need:
T-Shirt
Rhinestones
Fabric Glue
Contact papar or masking paper.
Tweezers
The first think I did was measuring my rhinestones so I could make each letter big enough to fit the rhinestones.
Then on my Silhouette studio I started working. I wrote EMMA on a San-serif font and turned it into shape by ungroup it.
Using the OFFSET tool I made each part of the letter bigger than the rhinestone width. In my case it was 0.5 cm so I made the letter parts at least 0.6 cm wide. Each offset is different depending on the font so that's something you have to try.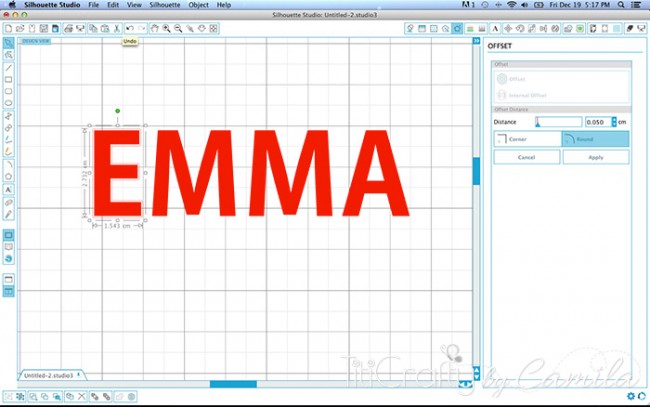 Once the offset was set, I removed the original letter leaving only the offset stroke. And I repeated the process on the other letters.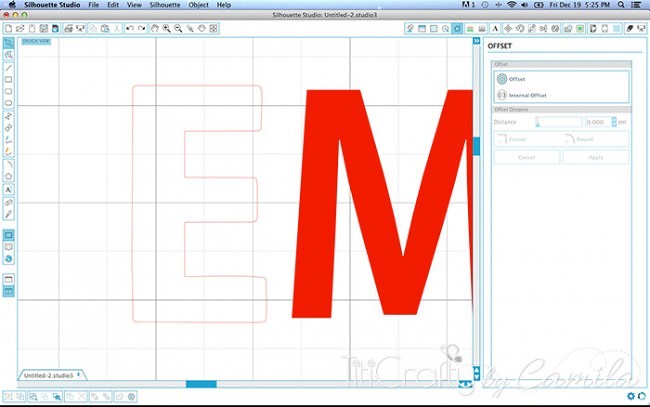 Then I created a rectangle around the name so when I cut the letters would be holes.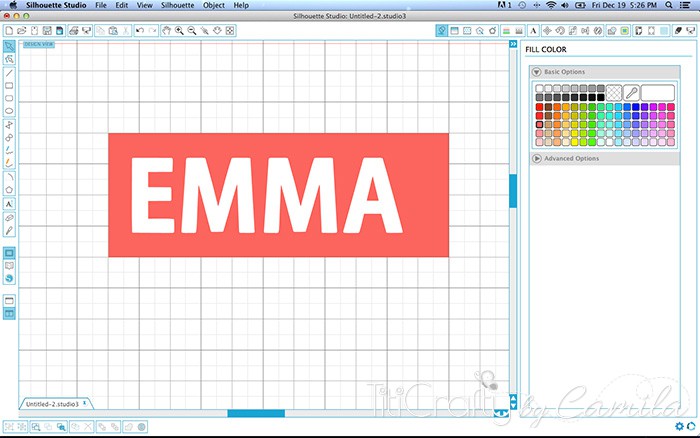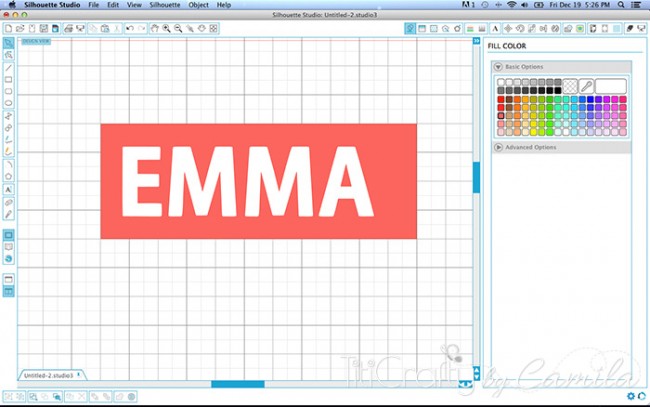 I prepared to cut using the settings for Clear sticker paper. Sadly I didn't have masking paper or solid vinyl for this at the moment so I had to use transparent contact paper. I have now vinyl, masking paper and solid contact paper though so my next projects will be easier to see LOL.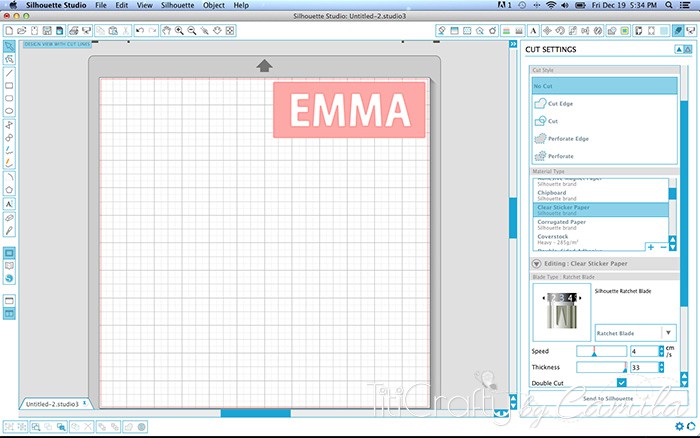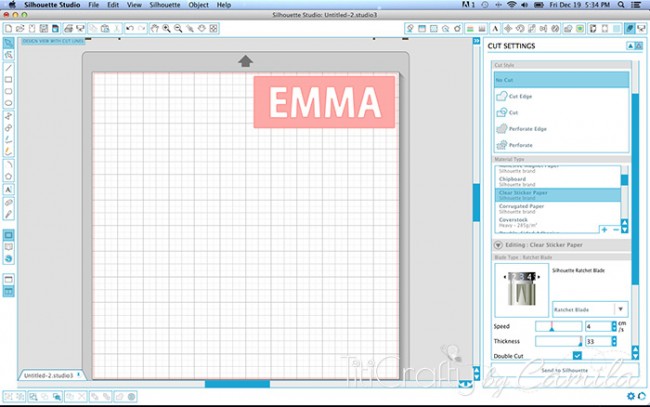 I cut, pealed the letters off and placed the name on my T-shirt. I must say this transparent contact paper didn't make it easy but it worked.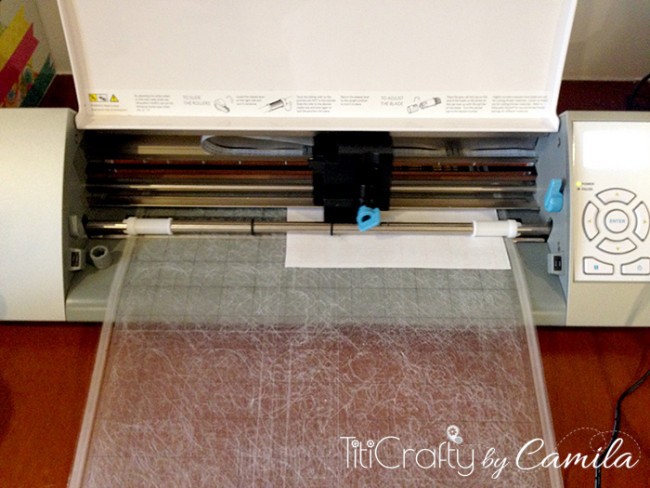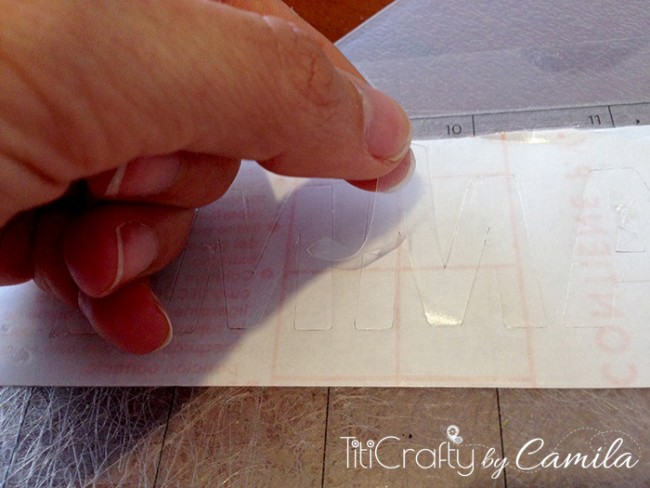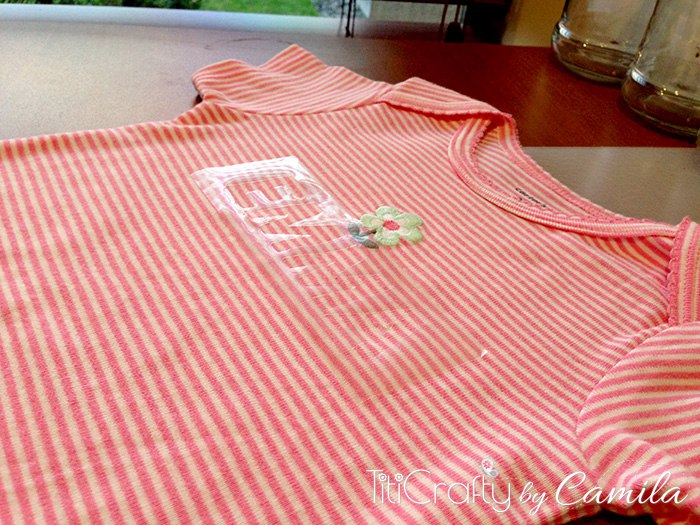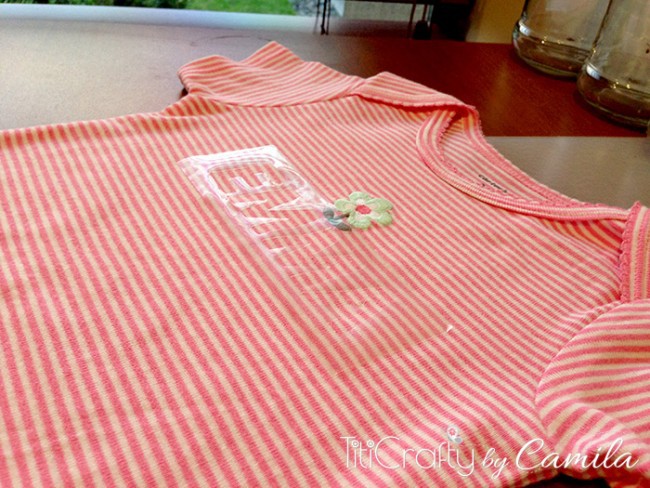 Then I got my fabric glue, tweezers and rhinestones and got to work!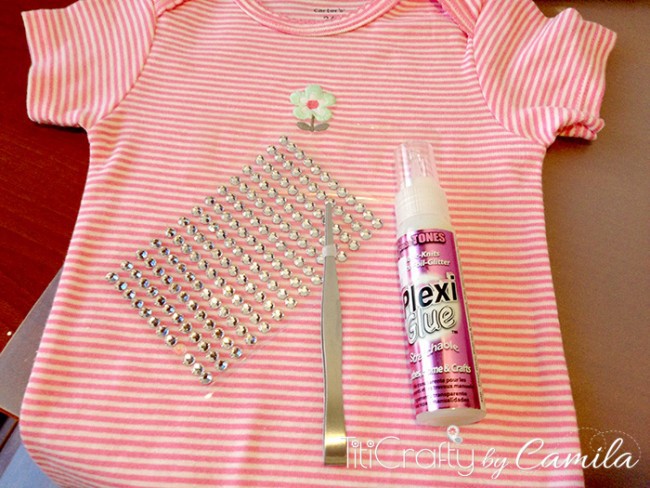 I made straight lines of glue inside the hollow space and with tweezers I glued the rhinestones in place. I kept doing this on each part of each letter until I finish all.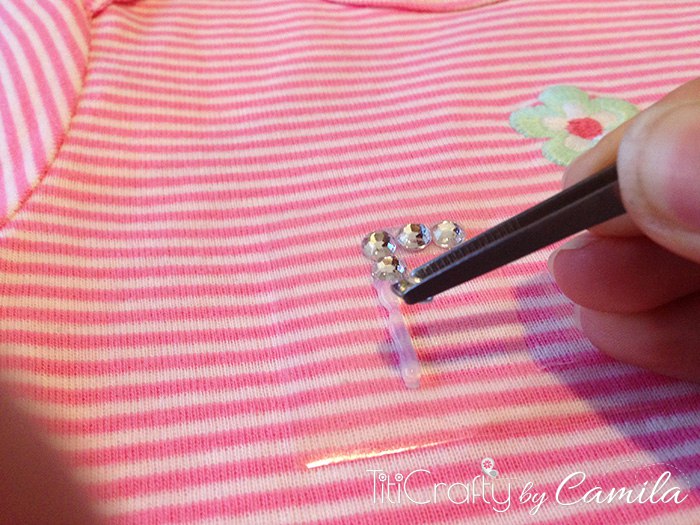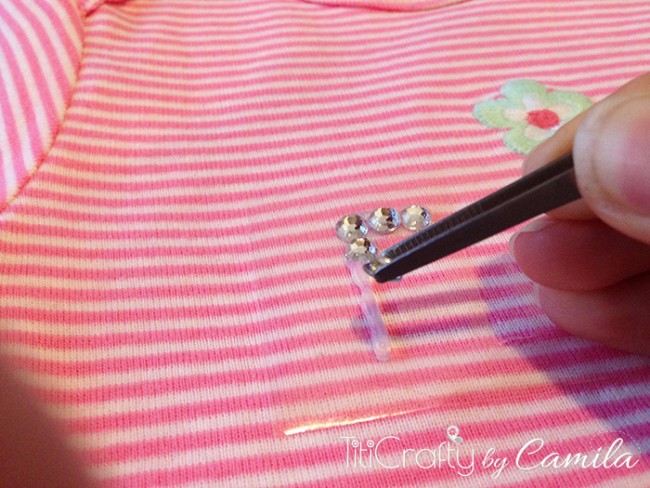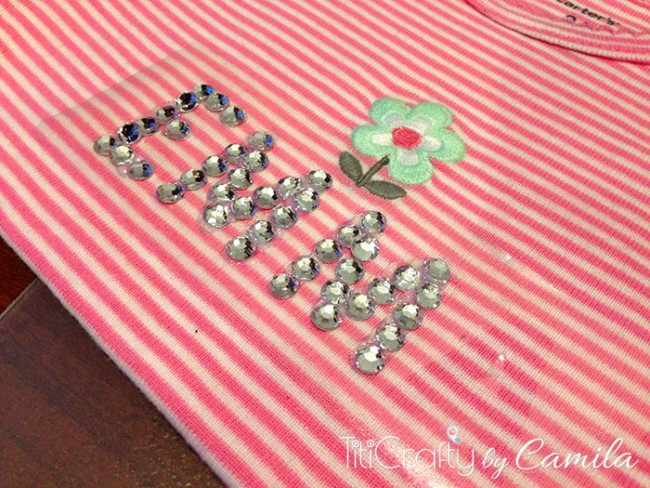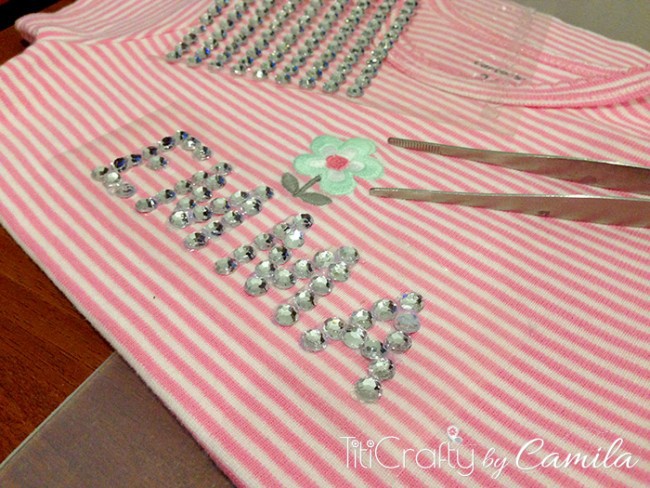 Left it dry for about 1 hour and pealed off the contact paper. It wasn't totally dry but with careful I could remove it without damaging the rhinestones shape. I did it like that because the glue is really strong and I didn't want to risk it the contact paper to stick forever. Then I left it dry as directed on the glue instructions for 9 hours and washed after 48 hours. Everything went perfect. It took me about 1 1/2 hours in total to finish the project!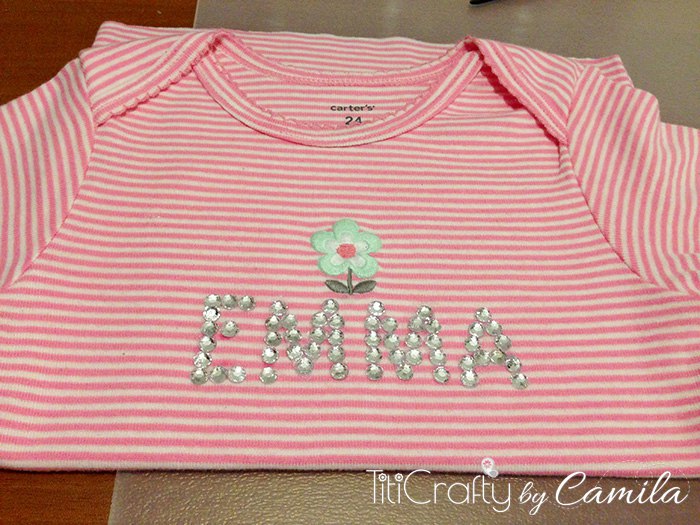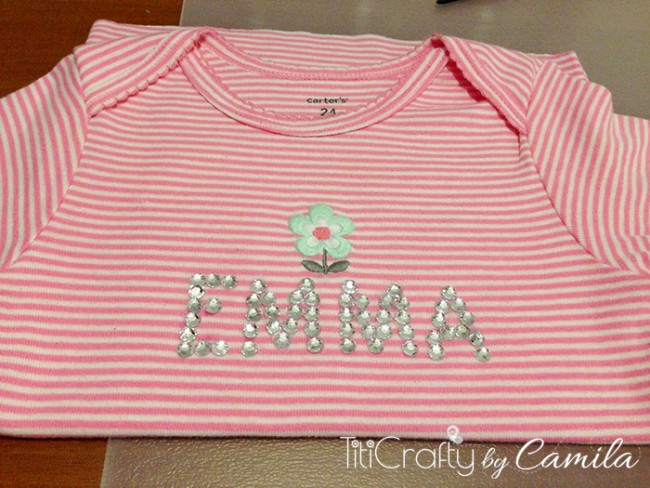 Tadaaaa… There you go! A cute and resourceful Rhinestone T-Shirt project!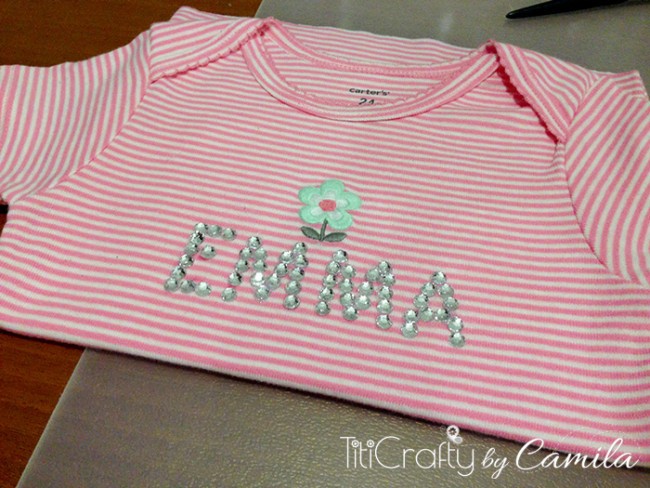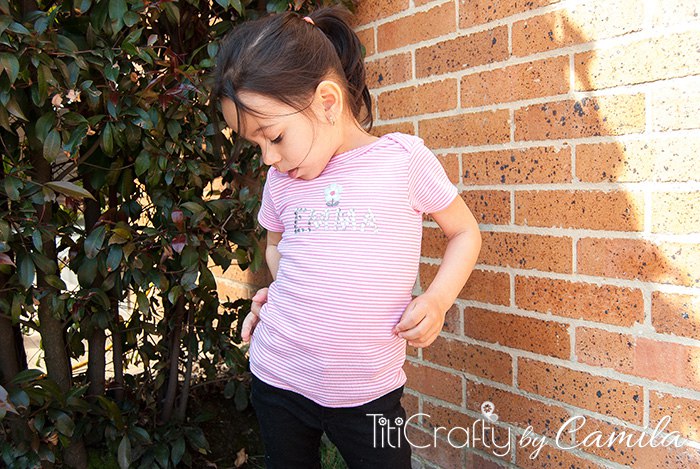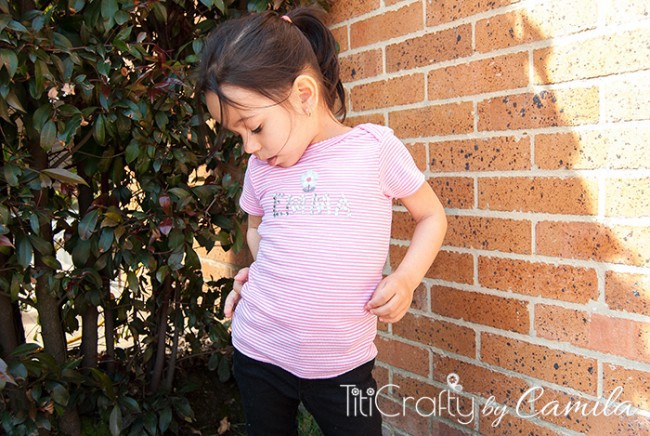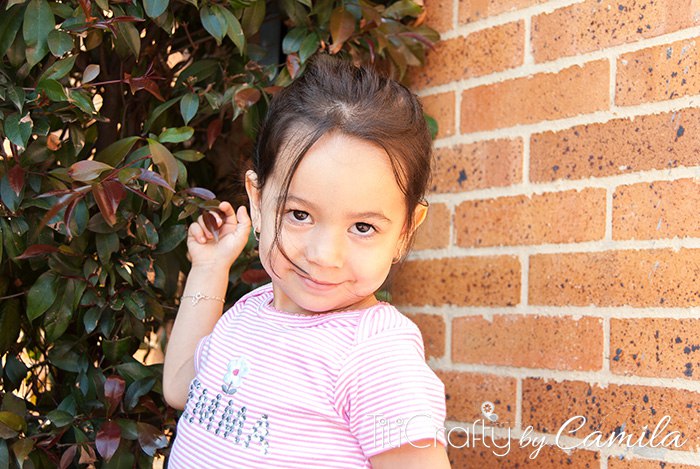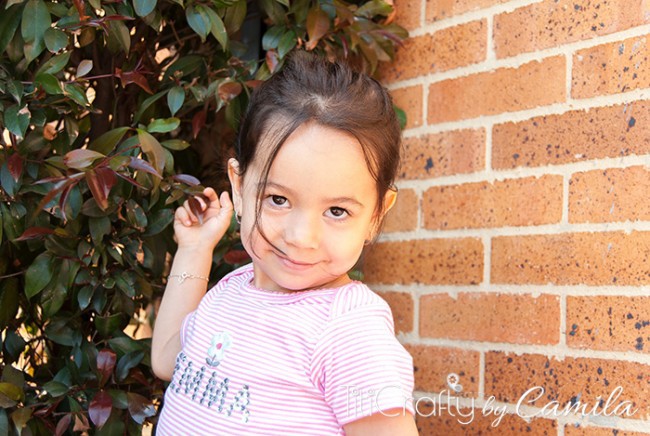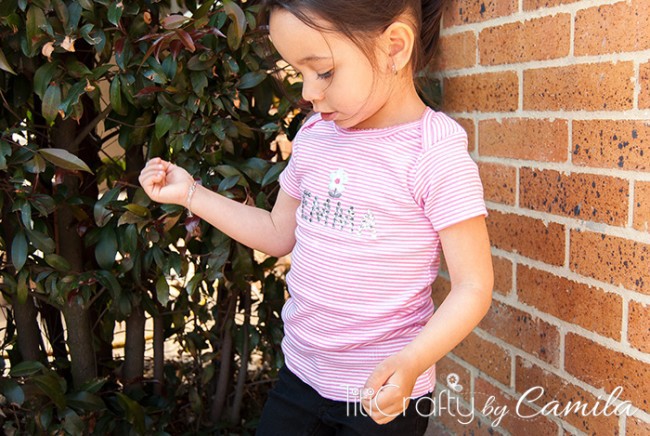 What do you think? Have you used rhinestones like this before? Any tips you can add so we all learn???
Til' next time...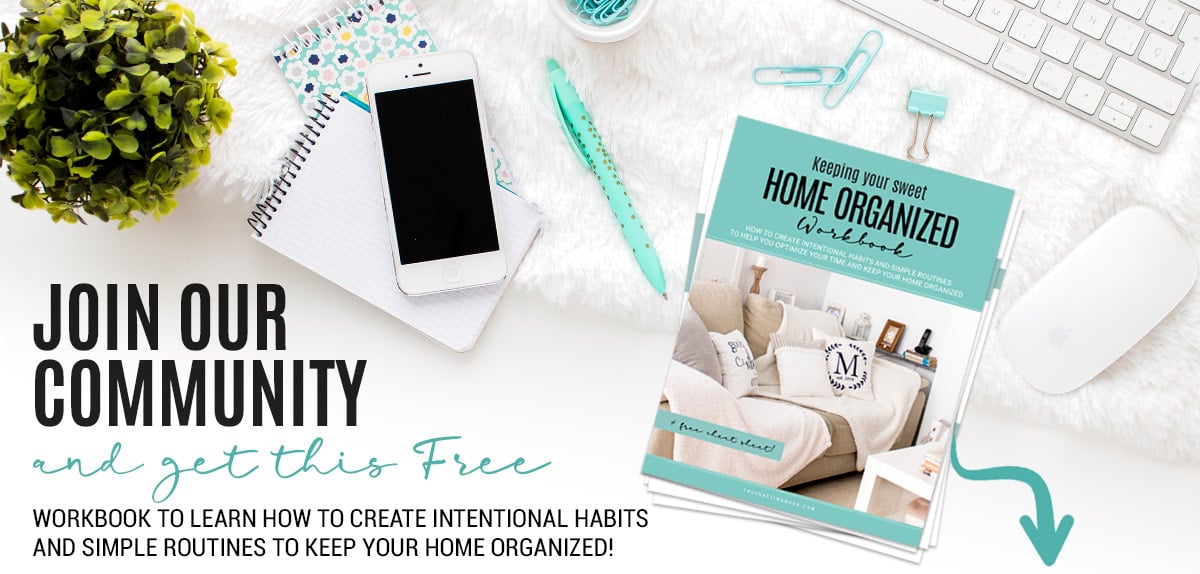 GET INSTANT ACCESS TO THE HOME ORGANIZED WORKBOOK
Plus freebies, printables, exclusive content, tips, stay connected, be the first to know great offers and Product Launches!
Disclaimer: By clicking on the "Yes, I want it" button above you are giving me your consent to collect and use your information according to the law and My Policy Privacy and The Cookie Policy. Zero Spam I promise!