Washi Painted Easter Basket
This Washi Painted Easter Basket is a sponsored post on behalf of U-CAN. I was sent samples of BiriBiri products to review and was compensated for my time to write this post. All opinions expressed are my own and not influenced in any way.
Easter is so closed and I realized I didn't have anything cute for my little girl. So thinking about a cute way to celebrate Easter with her I remembered I had this cute cardboard basket and a ton of washi leftover from my BiriBiri projects. I thought it would be a cute idea to decorate the basket with it and I came up with this cute washi painted Easter basket for her!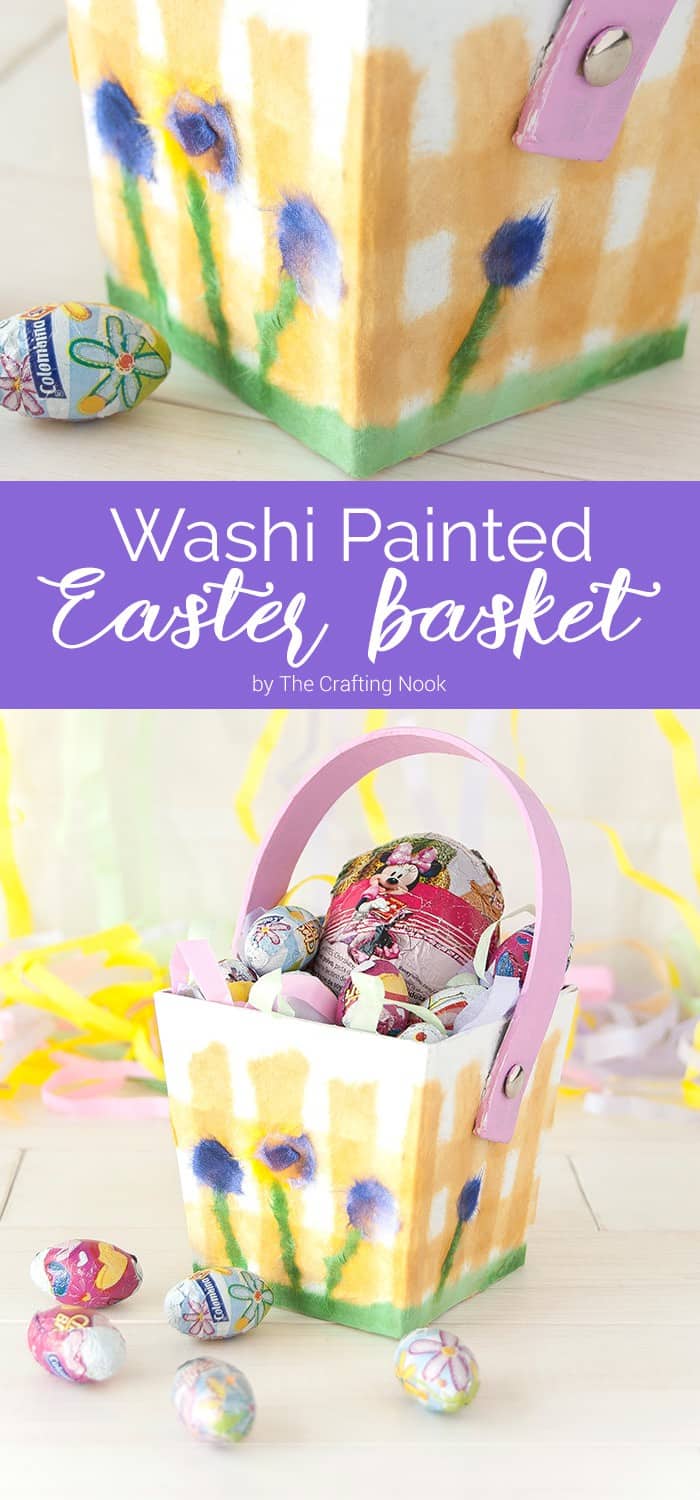 Washi Painted Easter Basket
I knew I would have good uses for all that washi I got. It's so much fun creating my own designs. Making this cute Easter basket turned out super cute and easy to make!
Supplies.
BiriBiri Washi and Kit
White and Pink paint.
Brushes
Pastel color tissue paper
Chocolate Eggs
So, what I did first was painting the basket with white paint. I used white for all the base and pink for the handle. Let it dry.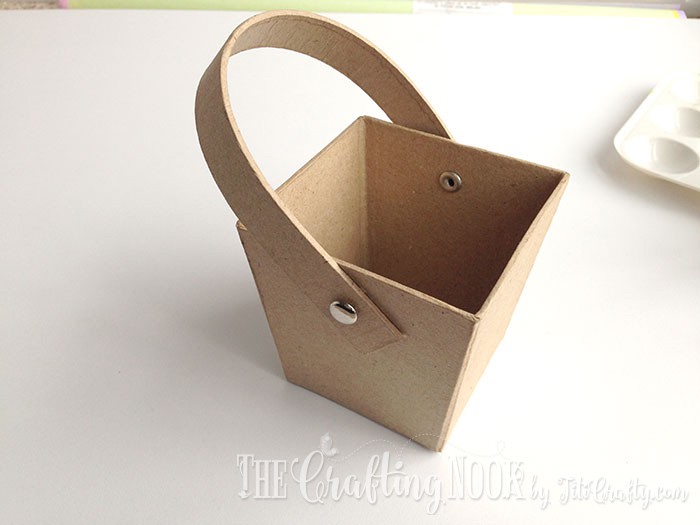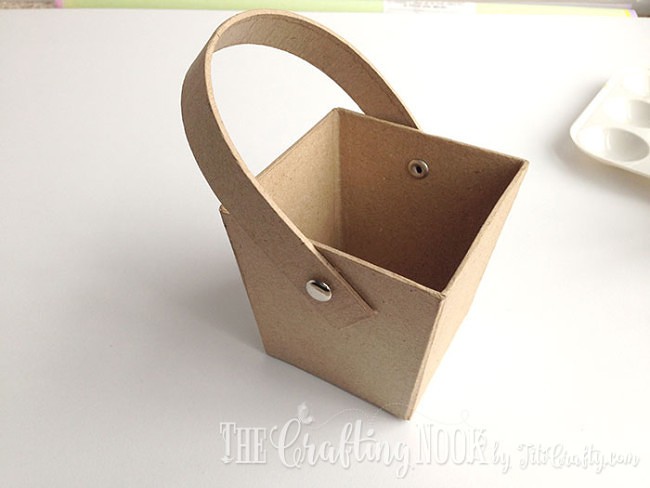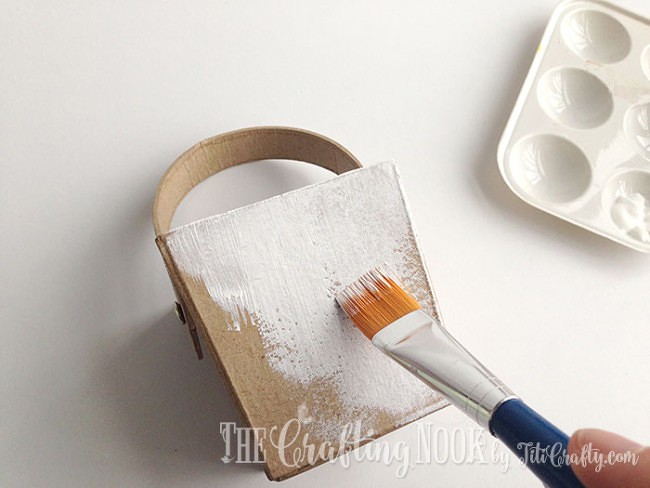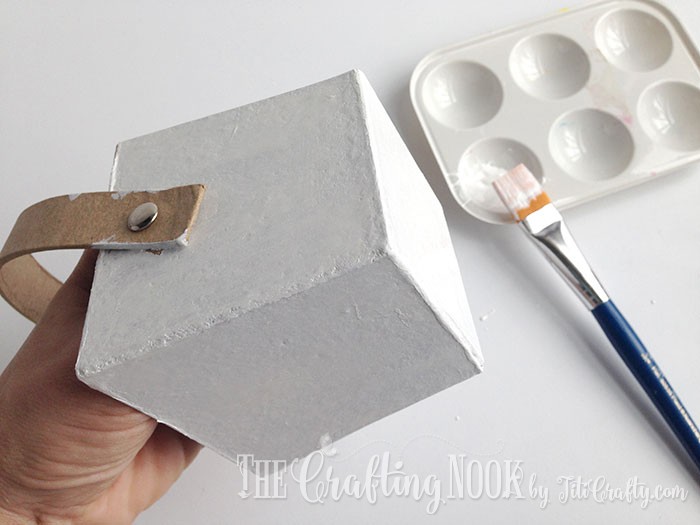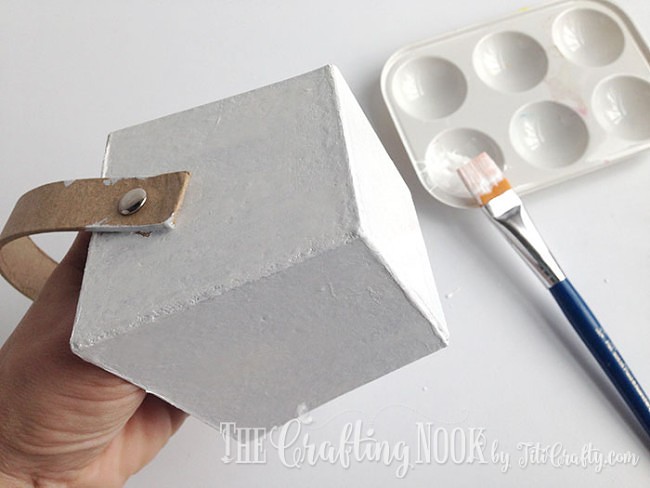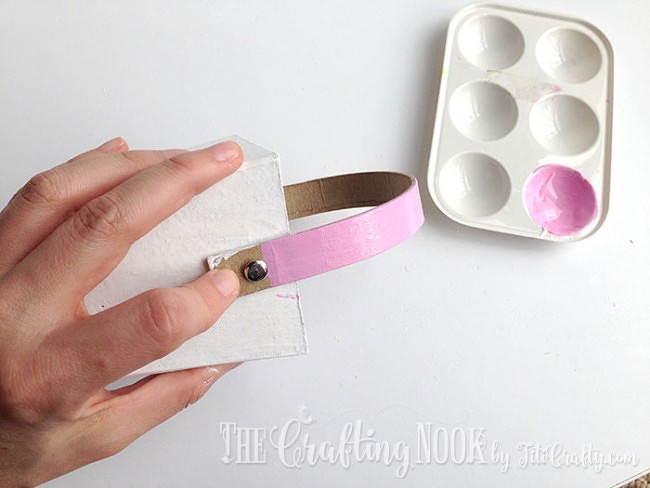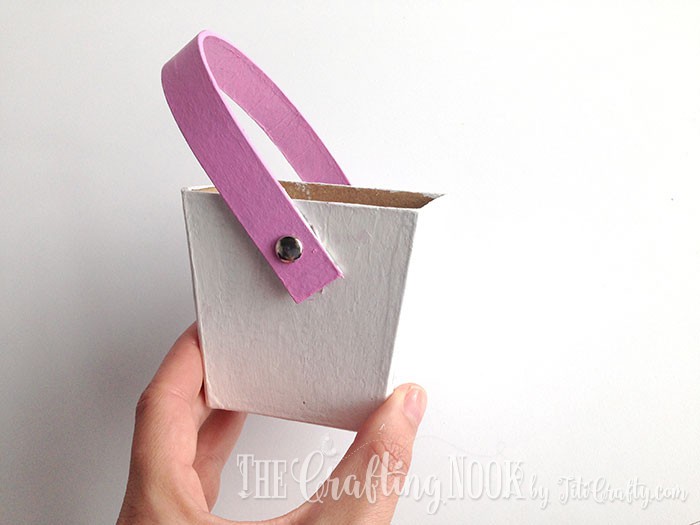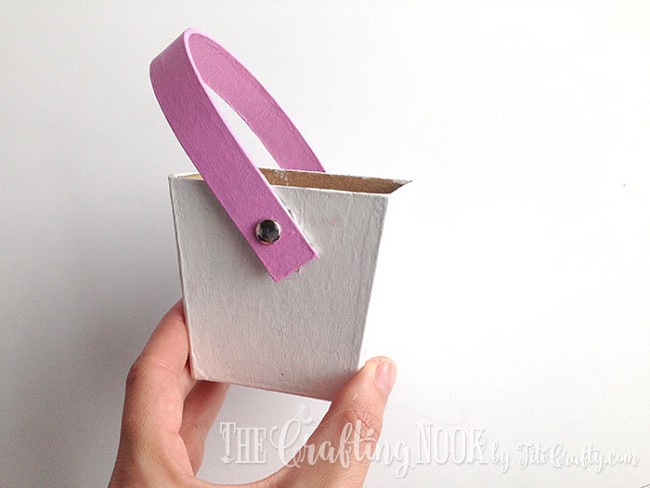 White the basket was drying I got my tissue papers and fold them together until I got a strip.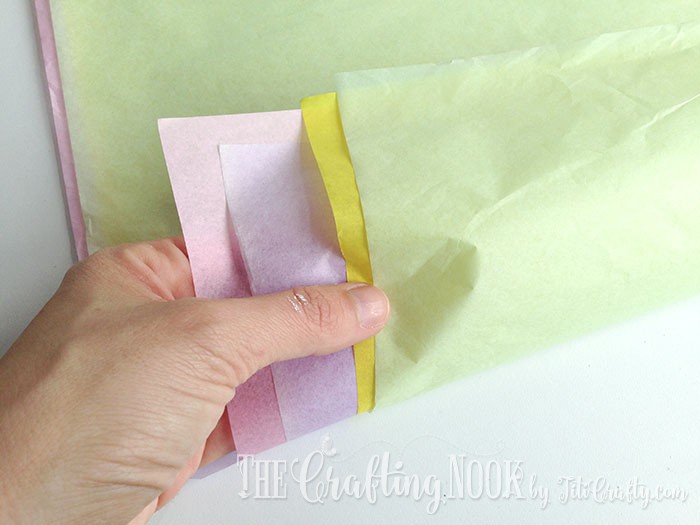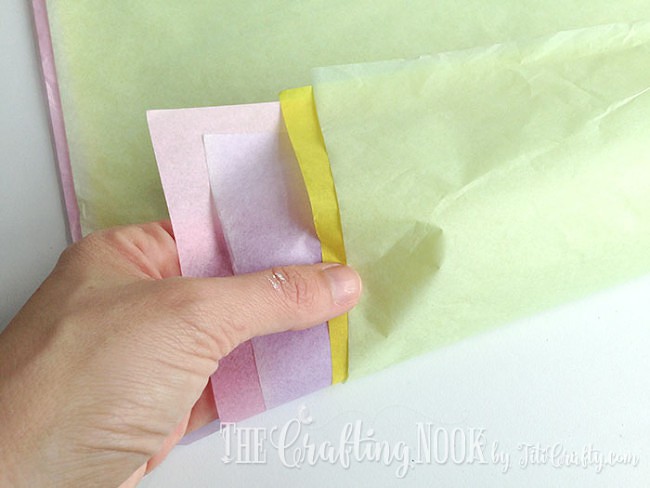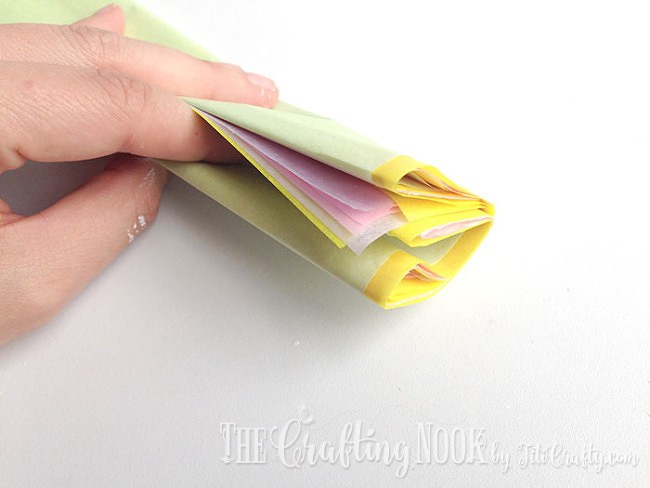 Started cutting thin strips.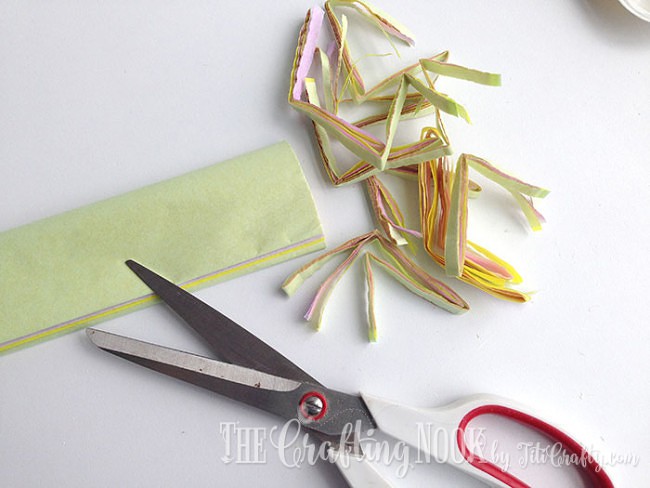 Then I untangled them and I got a pretty colorful bed of paper for my chocolate eggs.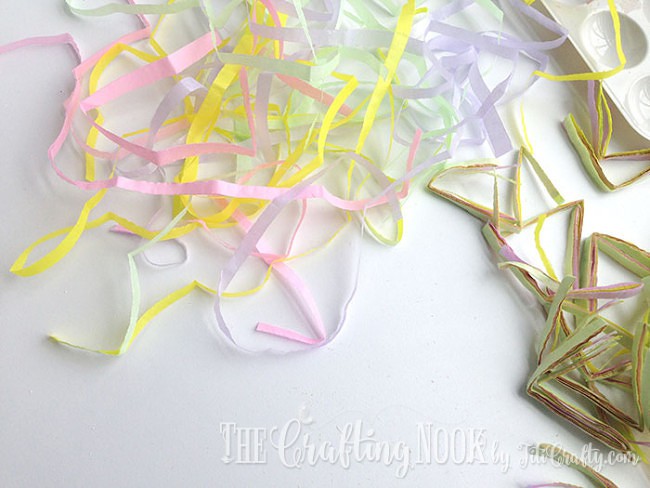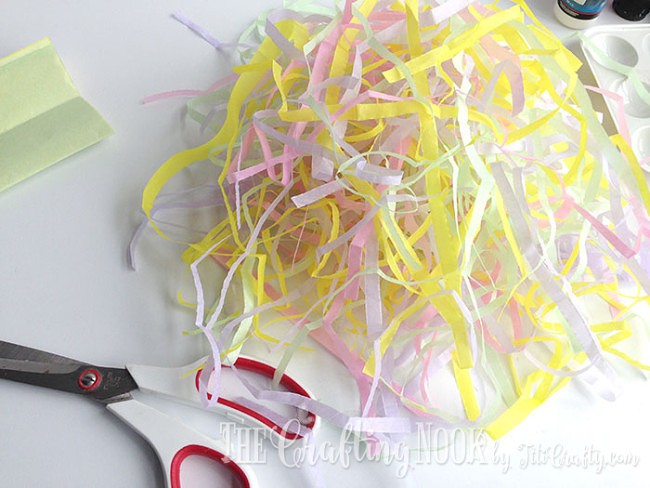 Once the basket was dried, I got my brown washi and tore strips to make a fence. So I made many small strips and 2 long strips.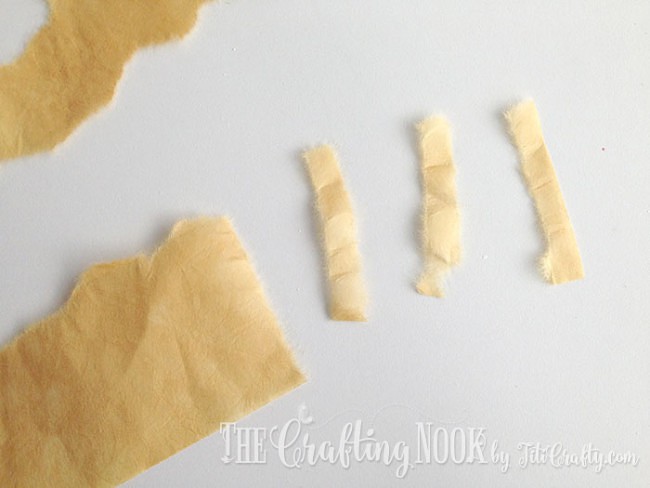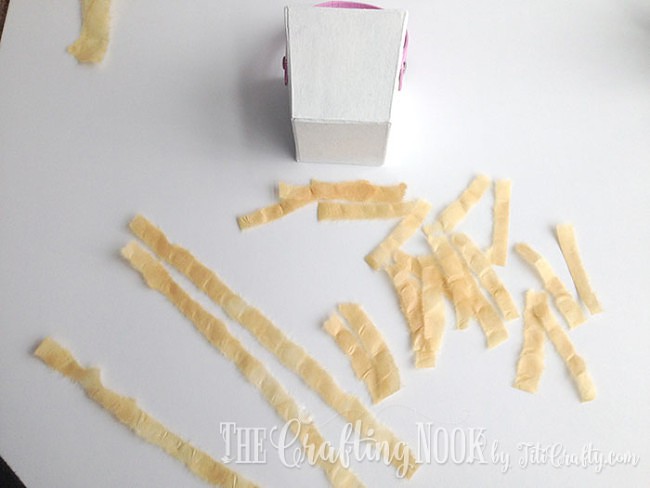 With the given glue and diluted 1:1 as directed I started gluing the washi to the basket. I started with the horizontal long strips.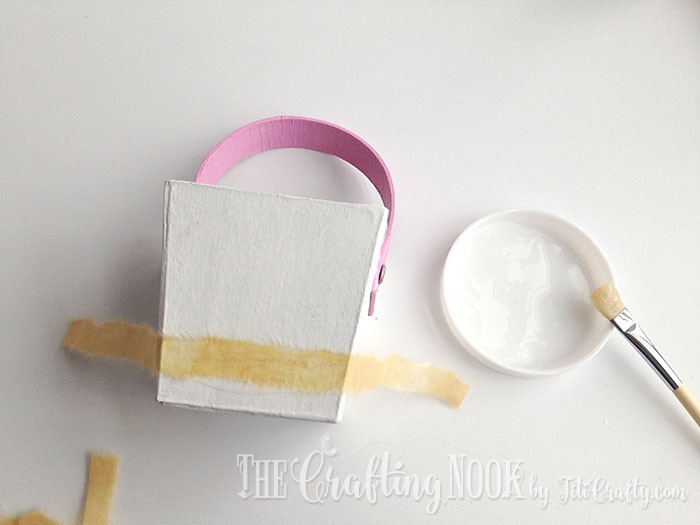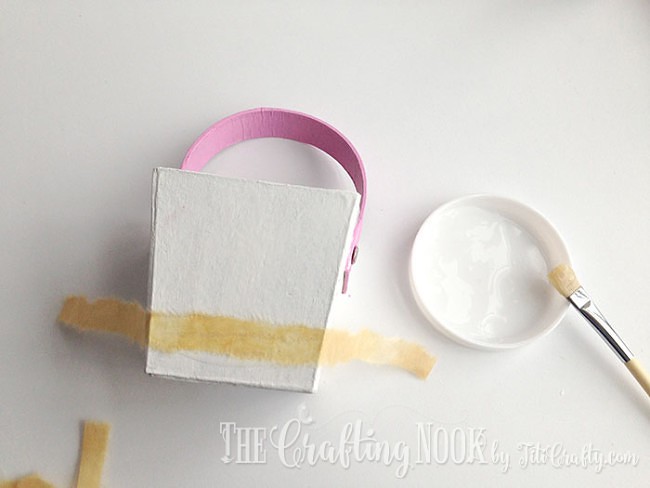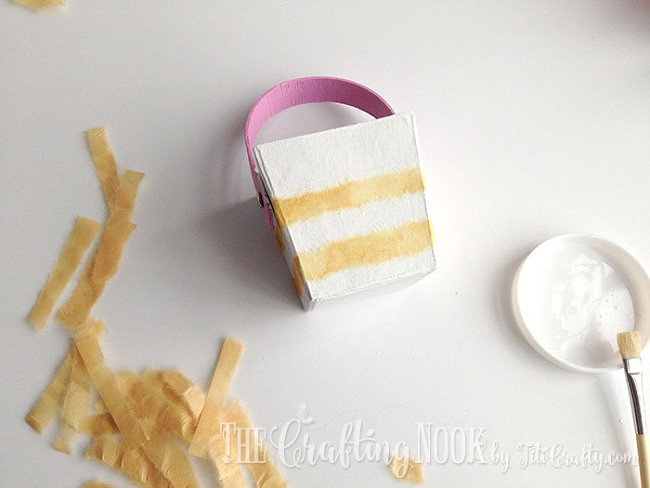 Then I glued the vertical shorter strips.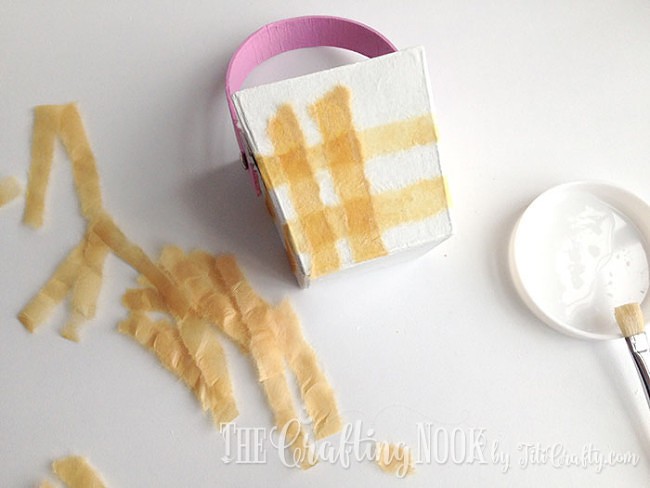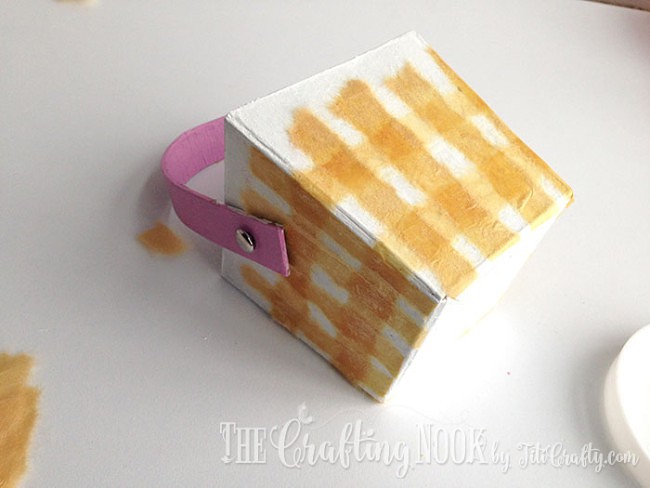 Next step I made some strips with my green washi to recreate grass and glued it to the bottom of the basket.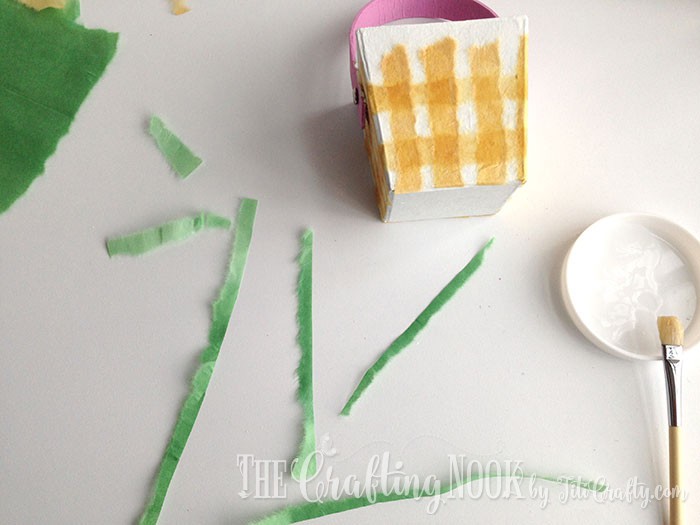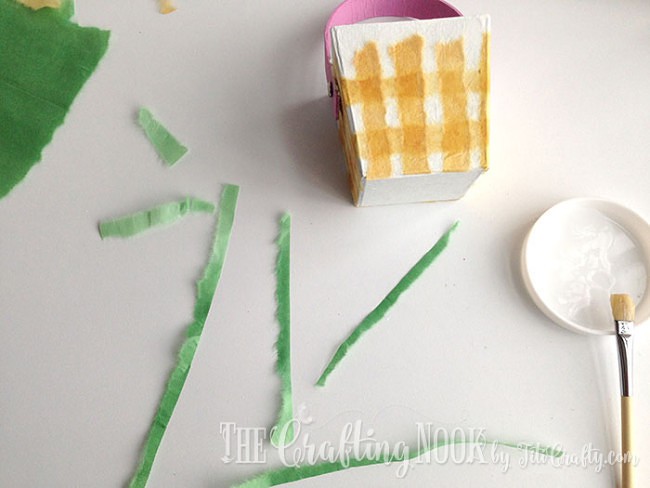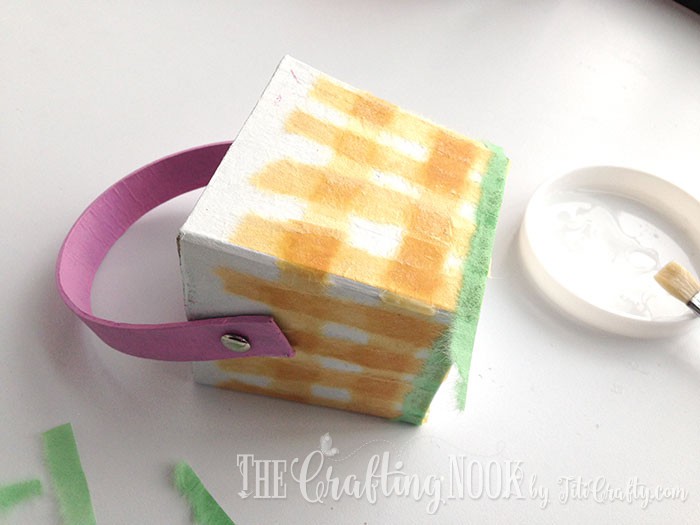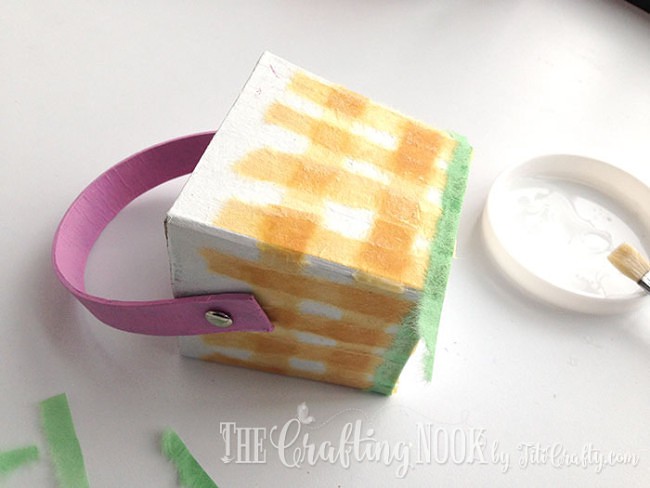 The final touch to the fence design was some cute flowers, which I made using some green, purple and yellow washi. I let it dry for a few minutes.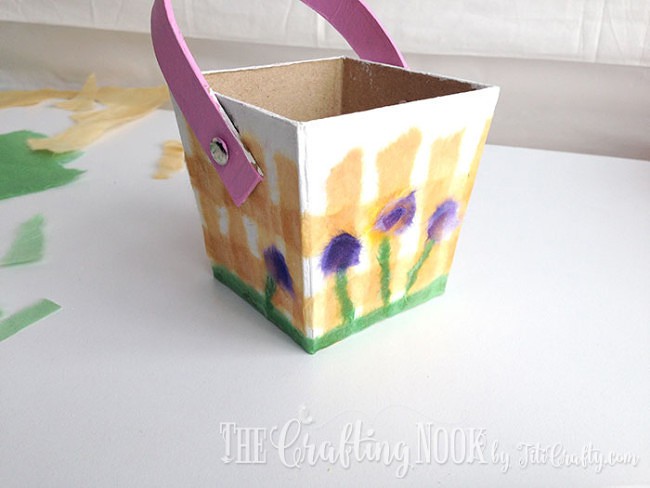 Once it was dry, I filled the basket with my tissue paper.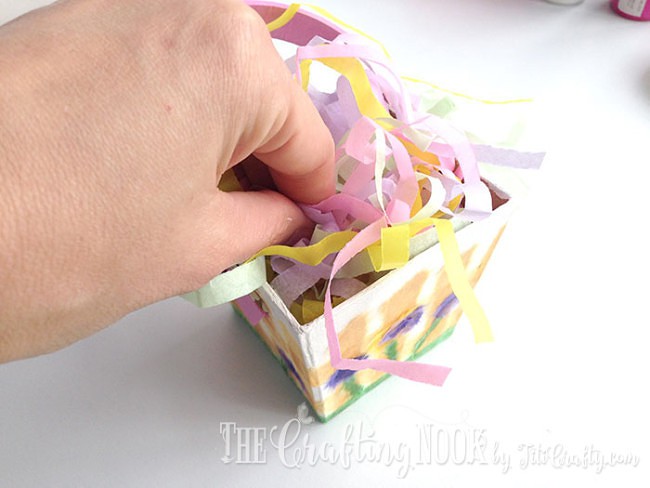 Then I placed my cute eggs. I got a surprise egg and some other chocolate eggs.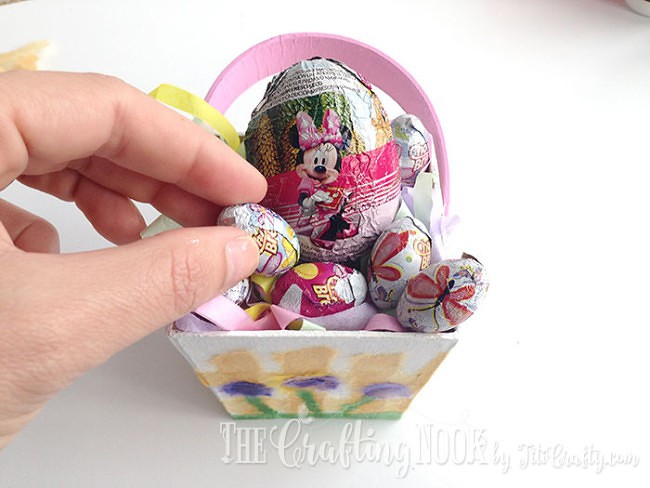 There you go! The Washi Painted Easter Basket is ready to make a girl happy!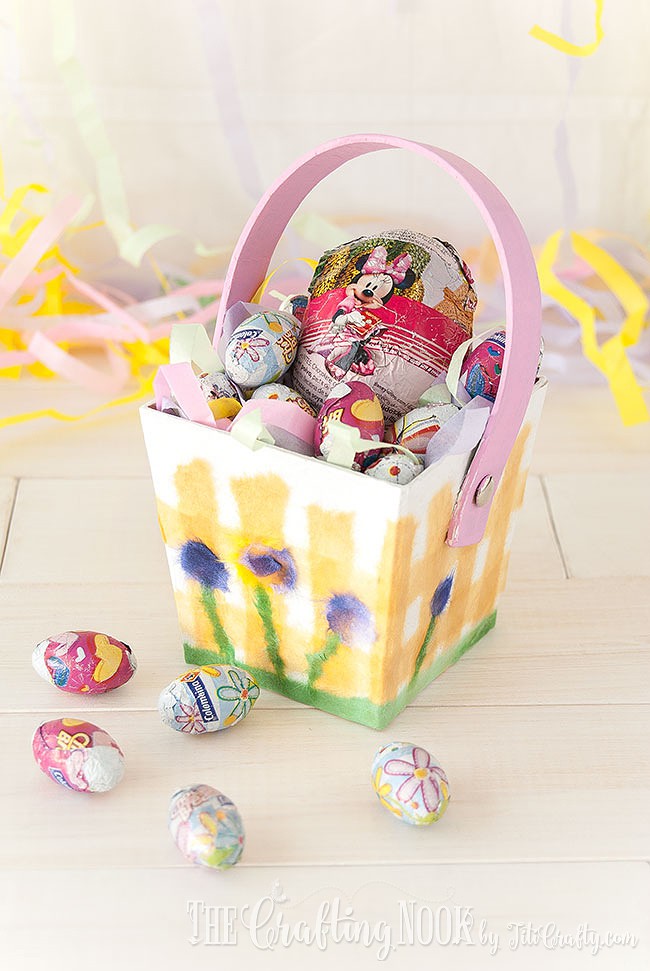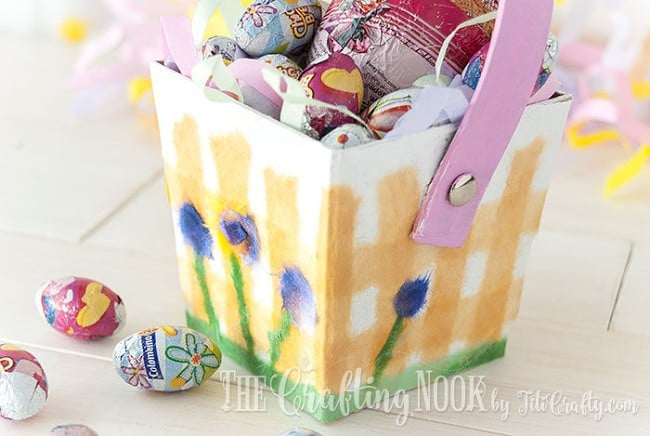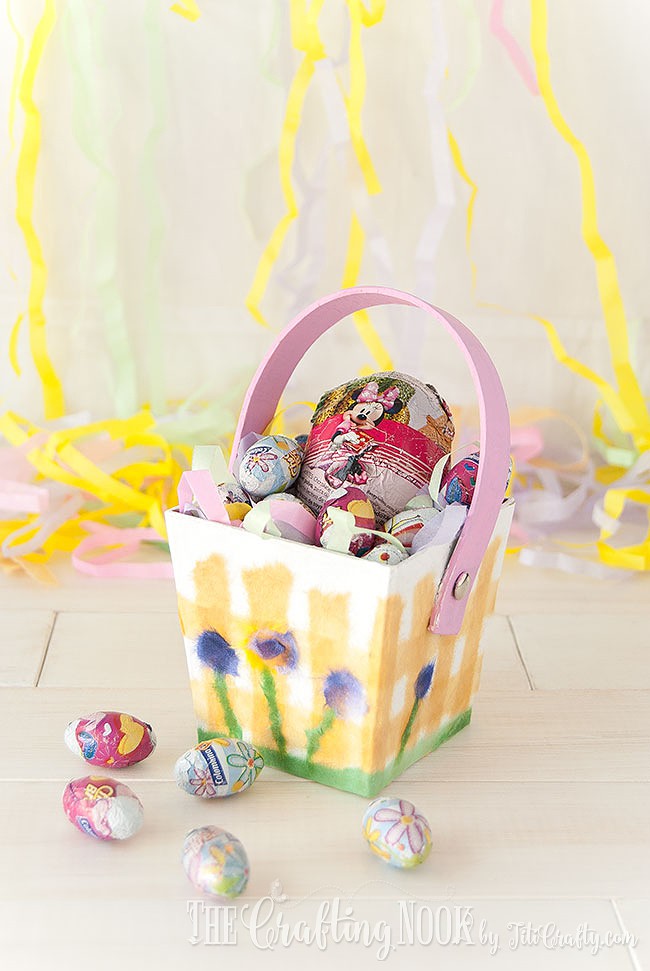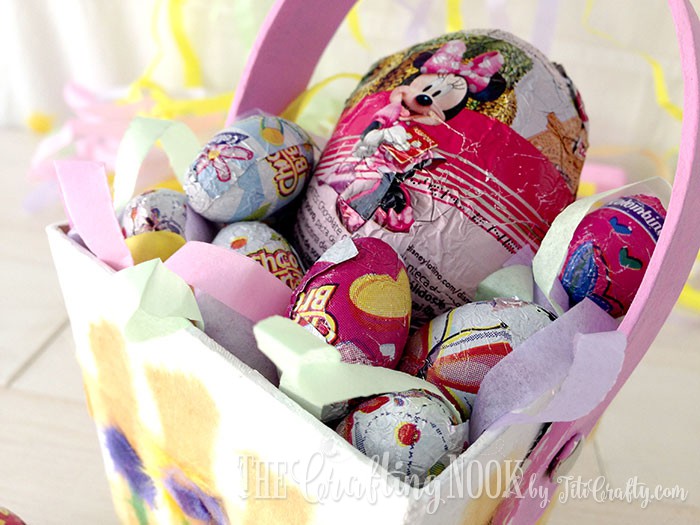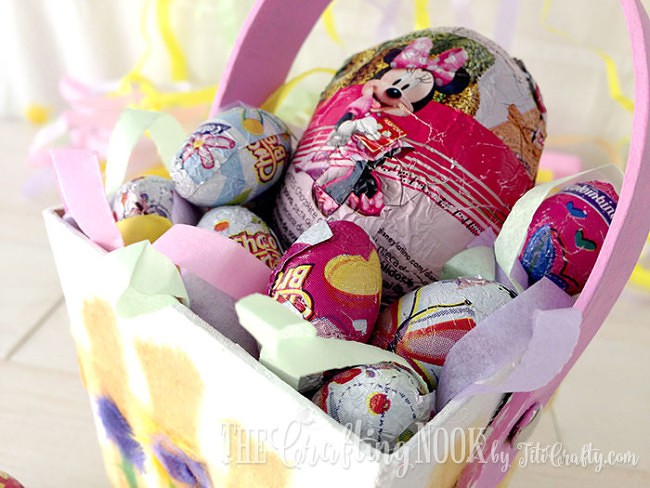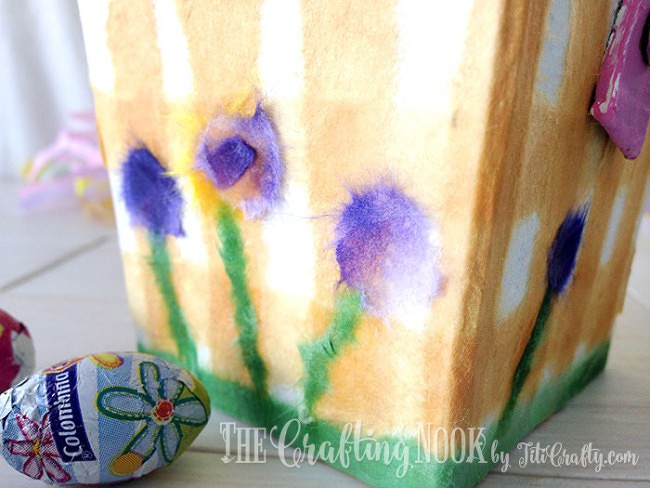 Hope you enjoyed this easy craft. It's perfect for kids as a family craft. I didn't have mine helping me because I wanted it to be a surprise.
I can't wait to see her face when she finds it! I'm sure she will get so super excited she has told me several times already that She wanted some Easter Eggs but here where we live, they don't celebrate Easter like with the eggs and scavenger hunts and all that, but in her school they have learned about it and she told me she wanted to find her Easter Eggs on Easter! Well there she have it LOL. I plan on hiding it so she will have to find it!
I would love to hear your thoughts about my Washi Painted Easter Basket. Have you tried Biri Biri before? I would so love if you could share this project on your social media so more people can start creating amazing things with this technique!
If you don't know what BiriBiri is, BiriBiri is a new art style from Japan and it consists of cutting and pasting colorful Japanese washi to create images that look like paintings.
It was created by U-CAN. U-CAN has aided their customers through each individual's life-long learning process over the last 60 years. The U-CAN Learning Method (ULM) is a learning platform for BiriBiri techniques to help you develop your artistic style and process.
You can watch video tutorials, read easy how-to guides, and ask any questions to BiriBiri teachers online. ULM is available to those who purchase any BiriBiri Project, which includes the ULM and Kit.
If you want to see a few of their designs, check out these projects:
Cute Bear Paper Painting Wall Art
Cherry Paper Painting Handmade Card
Geisha Japanese Paper Painting Framed Art
You can also follow U-CAN on social media and keep up with their latest projects!
Facebook | Pinterest | YouTube
If you like this project you might also Love these too: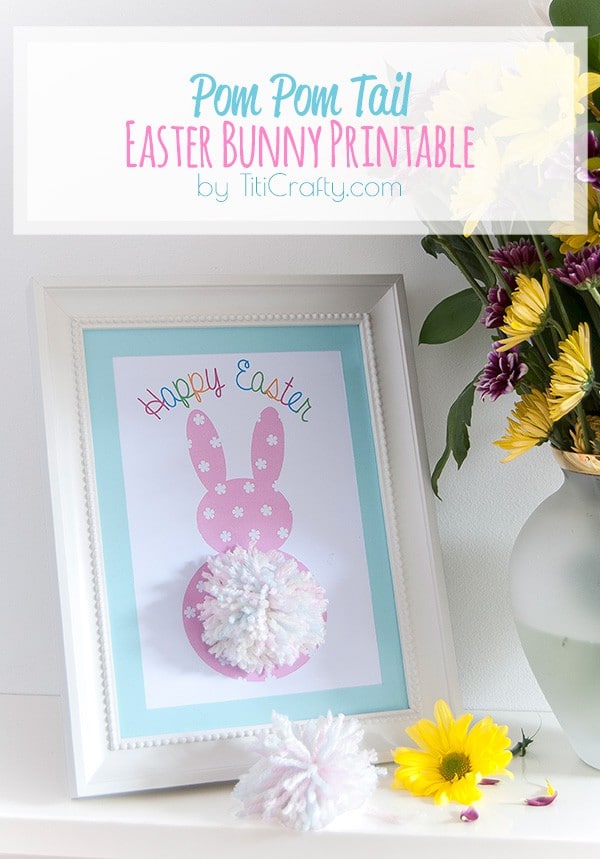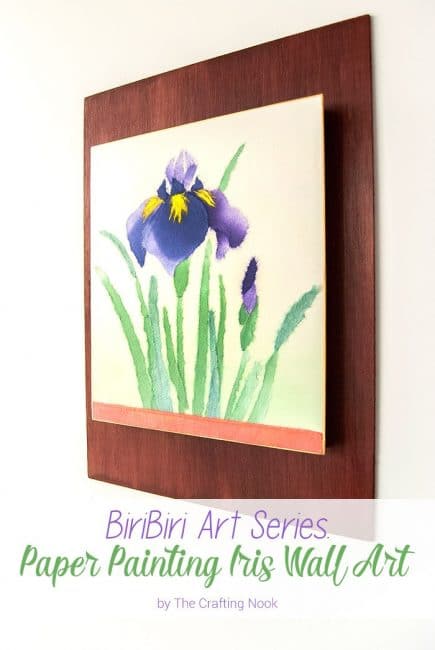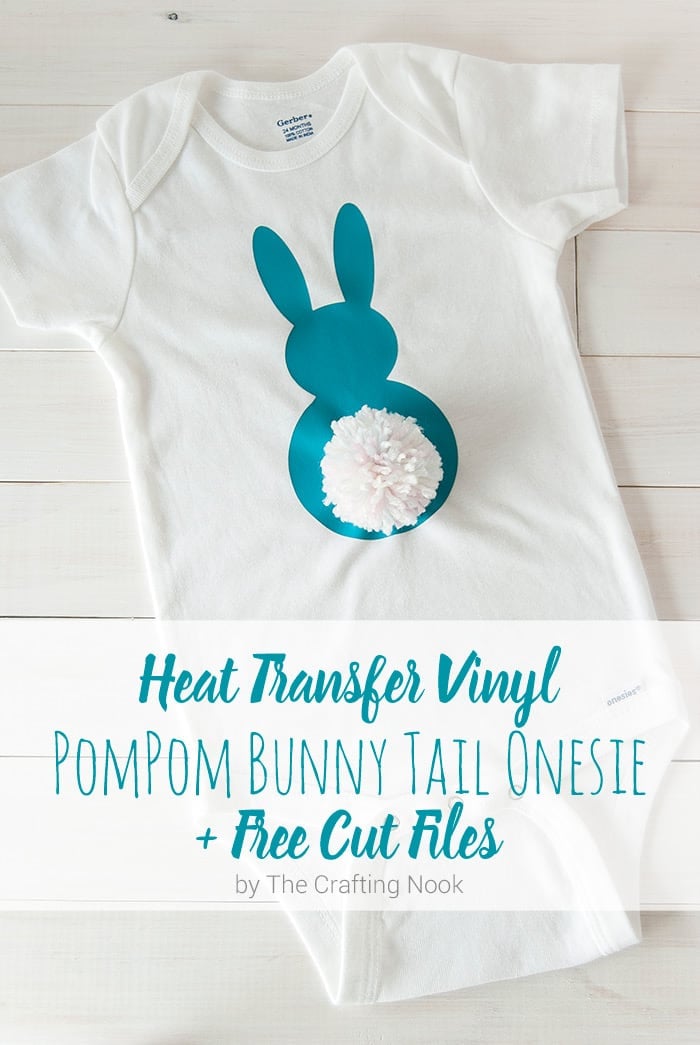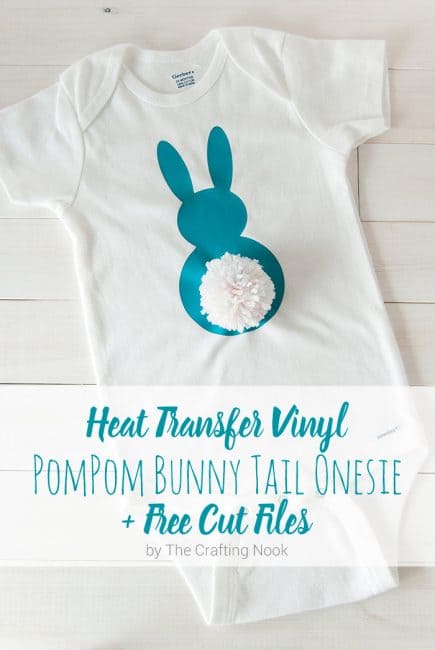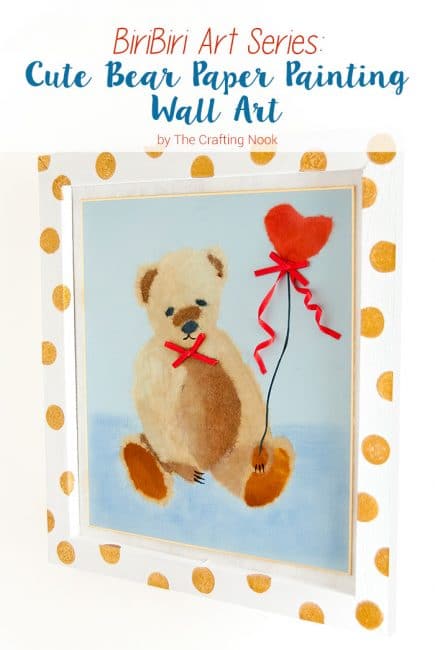 Til' next time...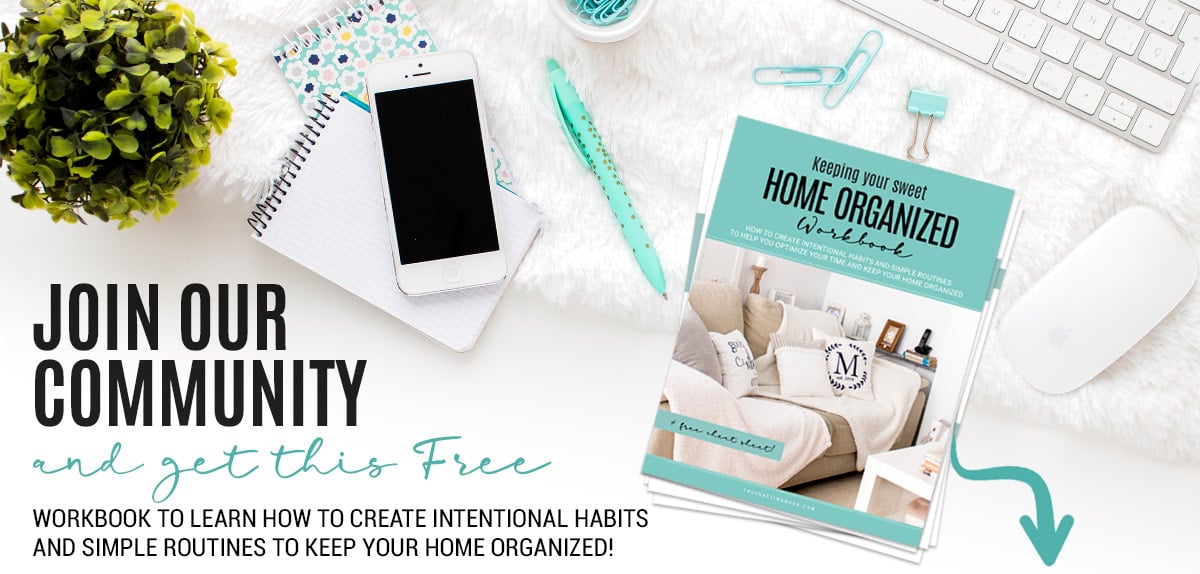 GET INSTANT ACCESS TO THE HOME ORGANIZED WORKBOOK
Plus freebies, printables, exclusive content, tips, stay connected, be the first to know great offers and Product Launches!
Disclaimer: By clicking on the "Yes, I want it" button above you are giving me your consent to collect and use your information according to the law and My Policy Privacy and The Cookie Policy. Zero Spam I promise!