And here I am, on my journey to the perfect Organization ideas!!!! If you have been around for last few weeks you might already noticed I'm obsessed with decoration and organization since I recently moved. Men! There is a LOT to have done and I so need ideas. Today I was focusing on the kitchen. Oh my! If only you could see my kitchen. THANK GOD, this apartment is temporary because the kitchen is exactly the opposite definition of a magazine kitchen LOL. You will probably see it when I start the organization but for now I'll share with you these Clever Kitchen Organization ideas I found that will help me a lot and I'm sure they could help you too!
20 Clever Kitchen Organization Ideas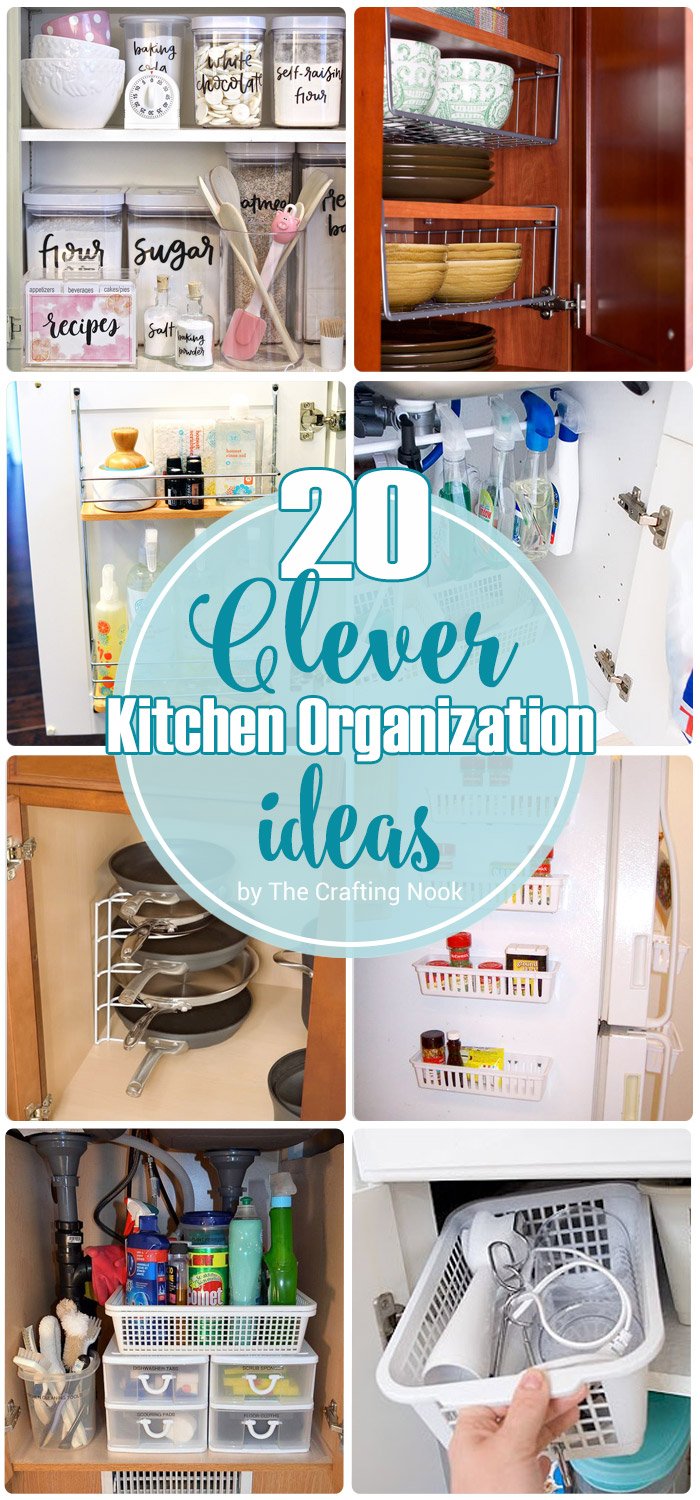 When it comes to kitchen, I have this theory: I don't enjoy cooking, although I LOVE baking. So the kitchen should be comfortable and pretty enough so cooking is not a torture but not too budget consuming since it's not a place I enjoy spending time in.
This being said what I've collected here is basically ideas to make the kitchen a place where I can have things organized and comfortable with a really limited budget. Seriously limited!
So, are you as eager as I am to check these Clever Kitchen Organization ideas?
There we go!!!
Disclaimer: *Just like I do for all my round ups, I get a lot of inspiration from Pinterest. If you are at all familiar with that platform you know there are tons of pictures with no direct links to the original source. Some pictures featured here I found no source for or directed to the wrong one but if you know the source, contact me and I will update this post immediately, thank you so much!
This is so clever! having the chop boards hung from the doors is awesome. This is something I'm definitely doing!
Using a curtain rod to hang all the spray bottles is brilliant. Something that I already had in my mind and I found quite some ways to do this.  LOVE it!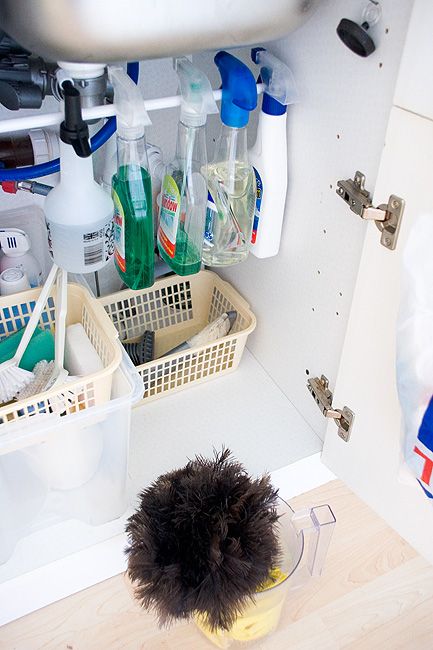 I don't have much space in cabinets. So I thought that getting some cute but inexpensive containers and put all my dry ingredients in them is a good way to place them outside cabinets. Also making the labels in vinyl is something I can easily do! Love this!
This is what I was talking about on the previous photo. I can create some shelves and place those containers there. The farmhouse style is something I'm loving so much lately.
This idea is GENIUS!!!! And how simple… I see this inside a cabinet on the door!