107+ Delicious Pumpkin Dessert Recipe Ideas
Get ready to satisfy your sweet tooth with a delightful assortment of over 100 pumpkin dessert recipe ideas. From pies to cupcakes, we've got you covered!
Today I brought another Pumpkin Roundup! But this time is to make you drool LOL. Consider yourself warned!… I've collected some delicious pumpkin desserts and treat recipes to get you in a fall hungry mood!!!
As the leaves painted the world in vibrant hues of orange and gold, we went on a mission to find the best pumpkin dessert recipes that we could.
This collection has both classic and new pumpkin recipes that will make you feel happy and take you to a pumpkin-filled world.
You may be thinking, "Why pumpkin desserts? " Pumpkins are not only tasty but also very good for our health. These orange fruits are really good for us because they have vitamins and antioxidants that help our bodies stay healthy and our skin look nice. We should also think about the fiber in our food that helps our digestion and makes us feel full for a longer time.
But honestly speaking. We're eating these pumpkin desserts not because they're good for us, but because they also taste absolutely delicious. We are here because the sweet food makes us very happy.
These recipes will make you happy and remind you of fall. They have yummy pumpkins and spices like cinnamon. There are treats like cake, pies, ice creams, and bread that taste very good.
Get ready to bake delicious pumpkin desserts by putting on your apron, preheating your oven, and checking out all the wonderful recipes.
If you love baking a lot or just starting to learn, you will find yummy recipes in this amazing collection.
Collection of Delicious Pumpkin Dessert Recipe Ideas
I have no idea where to start… If I could I would make them all. After checking them out let me know which one is your favorite and which one you would make first!
Common Ingredients
Pumpkin
Pumpkin spice
Cumin
Cinnamon
Walnuts
Pecan
Caramel
Chocolate
Whip cream
Frosting
Disclaimer:*Just like I do for all my round-ups, I get a lot of inspiration from Pinterest. If you are at all familiar with that platform you know there are tons of pictures with no direct links to the original source. Some pictures featured here I found no source for or directed to the wrong one but if you know the source, contact me and I will update this post immediately, thank you so much!
1. Pumpkin Chocolate Chip Cookies Recipe
These delicious pumpkin chocolate chip cookies make for a perfect dessert or treat in the cooler months of autumn and winter! If you like pumpkin pie and chocolate, you'll love these cookies! They taste great either hot from the oven or even cold from the refrigerator.
2. No-Bake Pumpkin Mousse Pie
Savor the flavor of fall with the delectable tastes of autumn with the irresistible No-Bake Pumpkin Mousse Pie. This delightful treat combines the richness of fall spices, velvety pumpkin puree, luscious cream cheese, and fluffy whipped cream. Whether you opt for a store-bought crust or prefer to make your own, assembling this decadent dessert is a breeze.
3. No Bake Pumpkin Pie Cheesecake Bars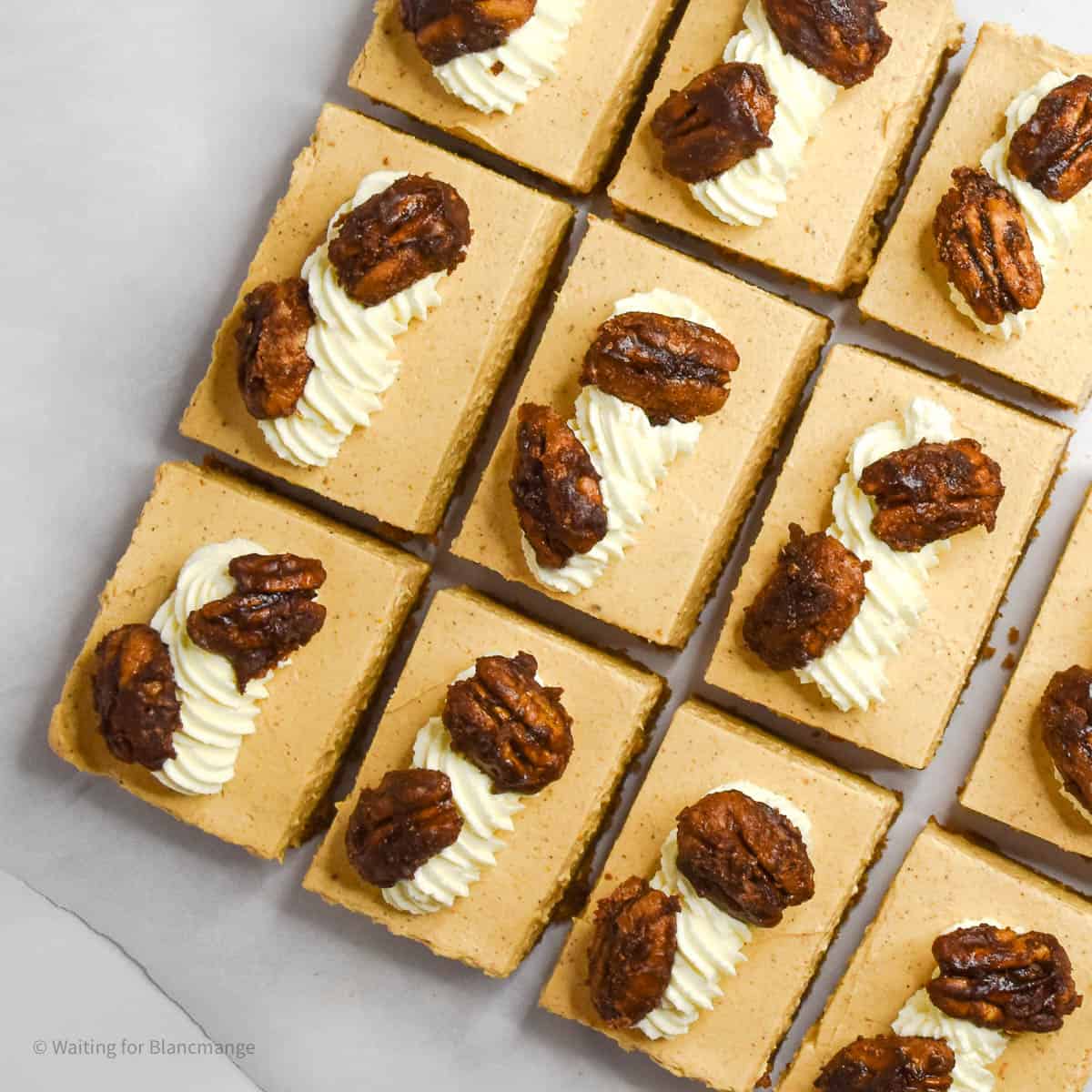 Easy no-bake pumpkin pie cheesecake bars. A super creamy spiced pumpkin cheesecake filling on top of a crisp lotus biscoff cookie crust. Guaranteed to be a favorite among family and friends!
4. Pumpkin Roll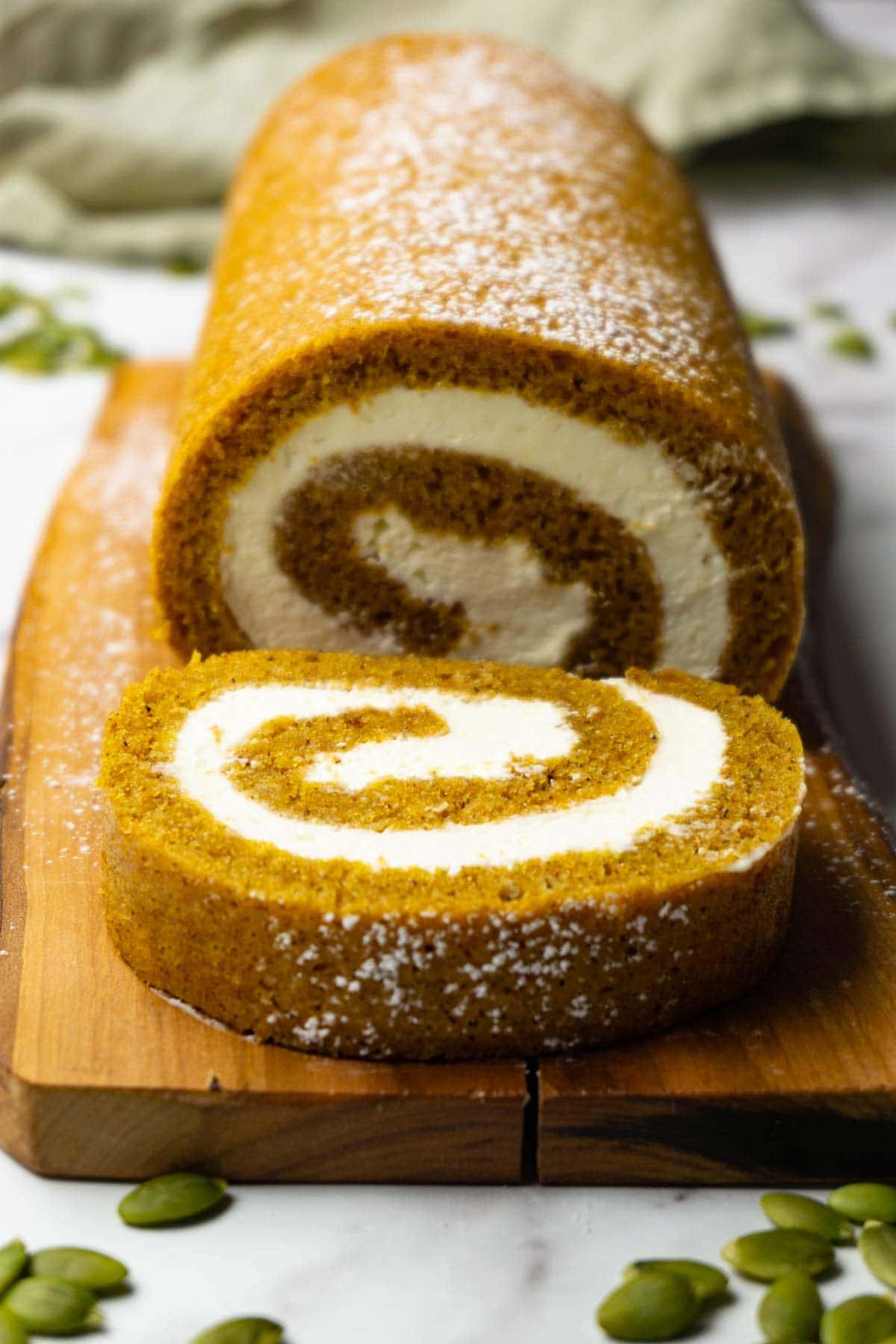 This pumpkin roll cake recipe will become your new favorite dessert! Soft, moist, and with tangy cream cheese frosting and fall-inspired flavors, this sweet treat is delicious, easy to make, and looks fantastic.
5. Pumpkin Banana Muffins
These pumpkin banana muffins are light, buttery heaven! They're filled with sweet bananas, pumpkin puree, and the best blend of fall spices.
6. Easy No Bake Pumpkin Cookies to Make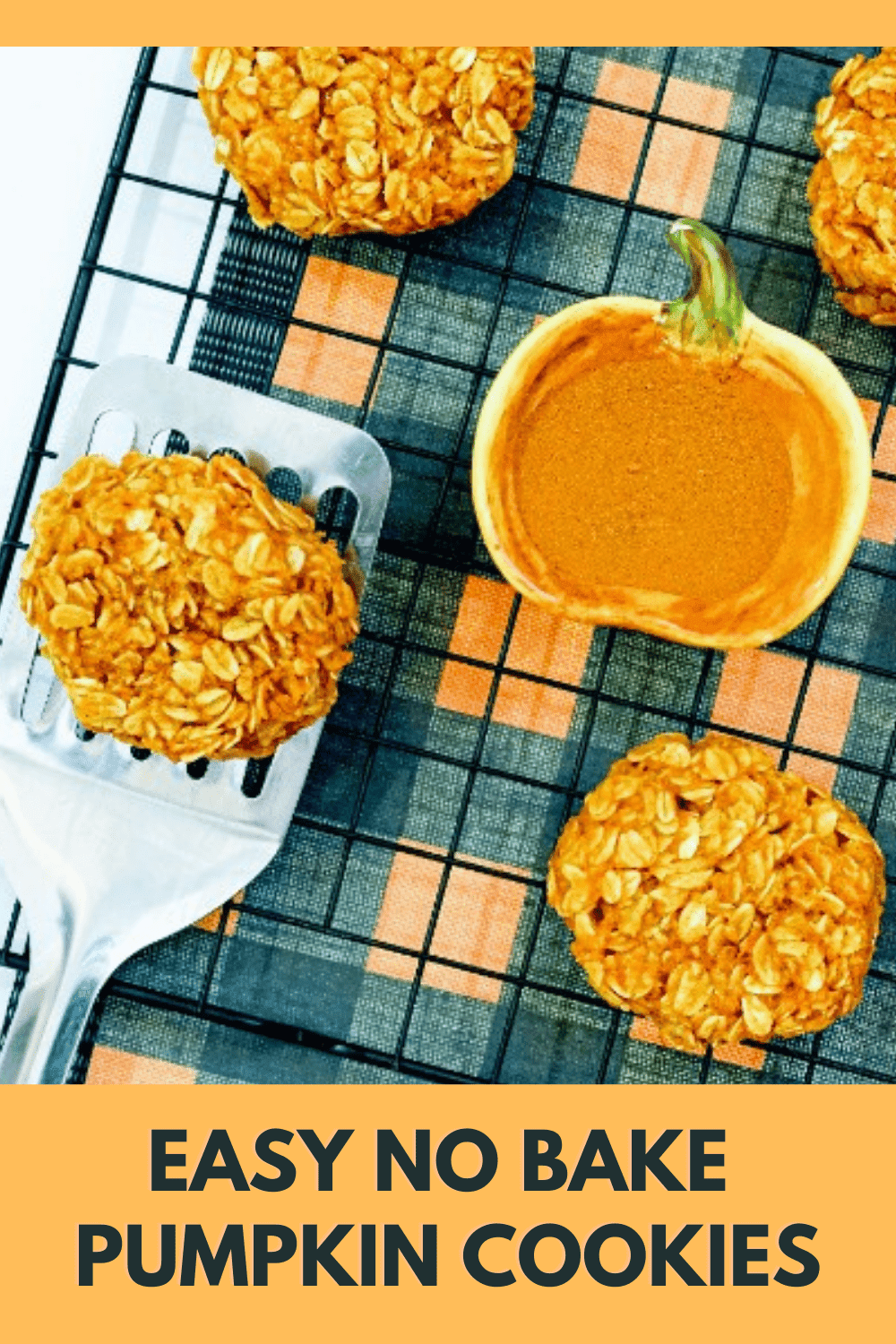 These pumpkin no-bake cookies are the perfect fall-inspired treat.
7. Pumpkin Bars with Cinnamon Streusel Topping
These effortless pumpkin bars boast a delightful crunchy crust and a mouthwatering cinnamon streusel that simply melts in your mouth. The smooth and creamy pumpkin filling adds the perfect touch, and when combined, these irresistible components exude the essence of fall!
8. Pumpkin Spice Macarons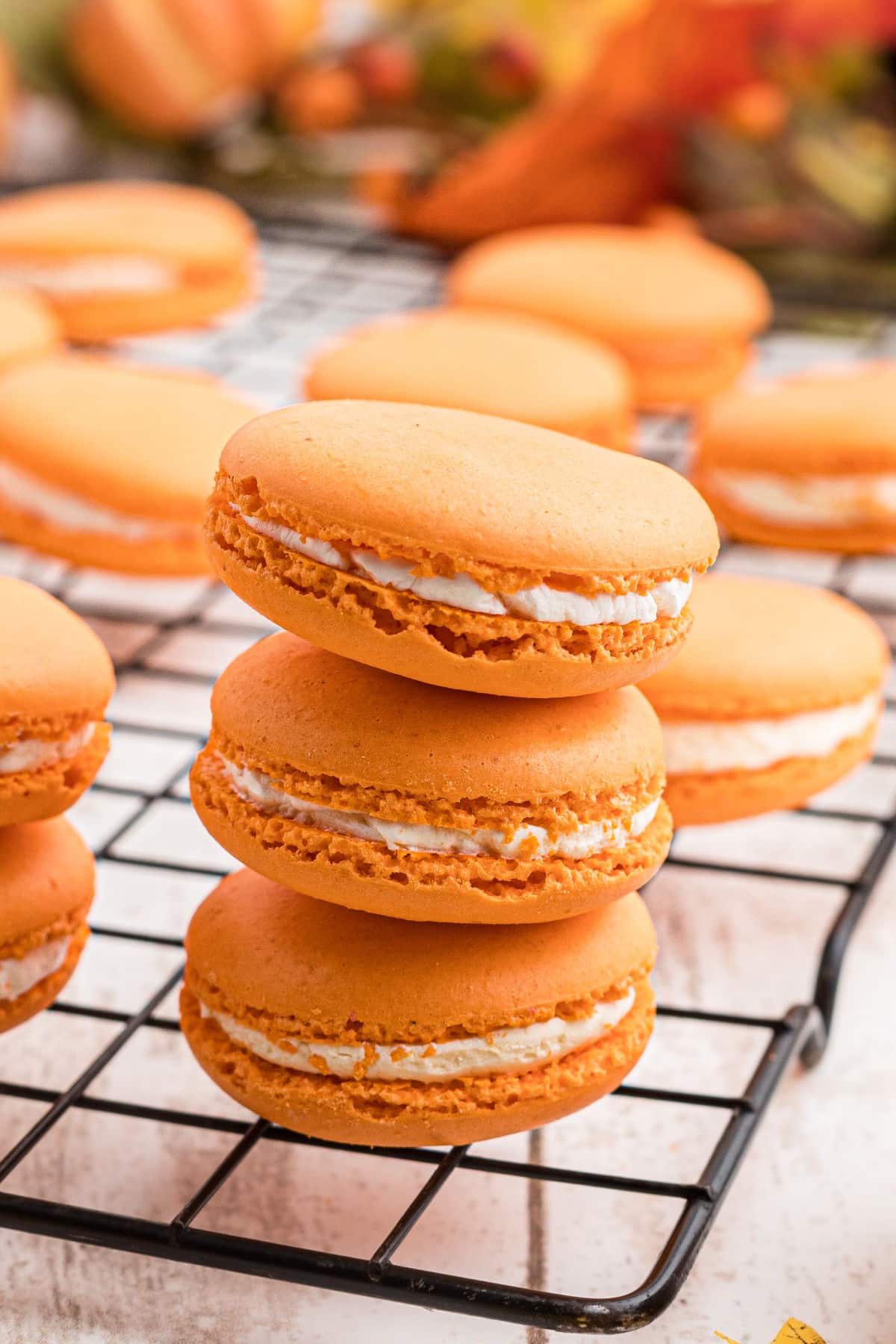 These cute little treats are so beautiful and perfect for the end of summer and full of fall flavors.
9. Pumpkin Cupcakes With Cream Cheese Icing
Edible pumpkin cookie dough is the ultimate no-bake snack or dessert! Thick, creamy and full of fall flavors, this creamy pumpkin cookie dough is made with simple ingredients that you likely have on hand already!
10. Instant Pot Pumpkin Cheesecake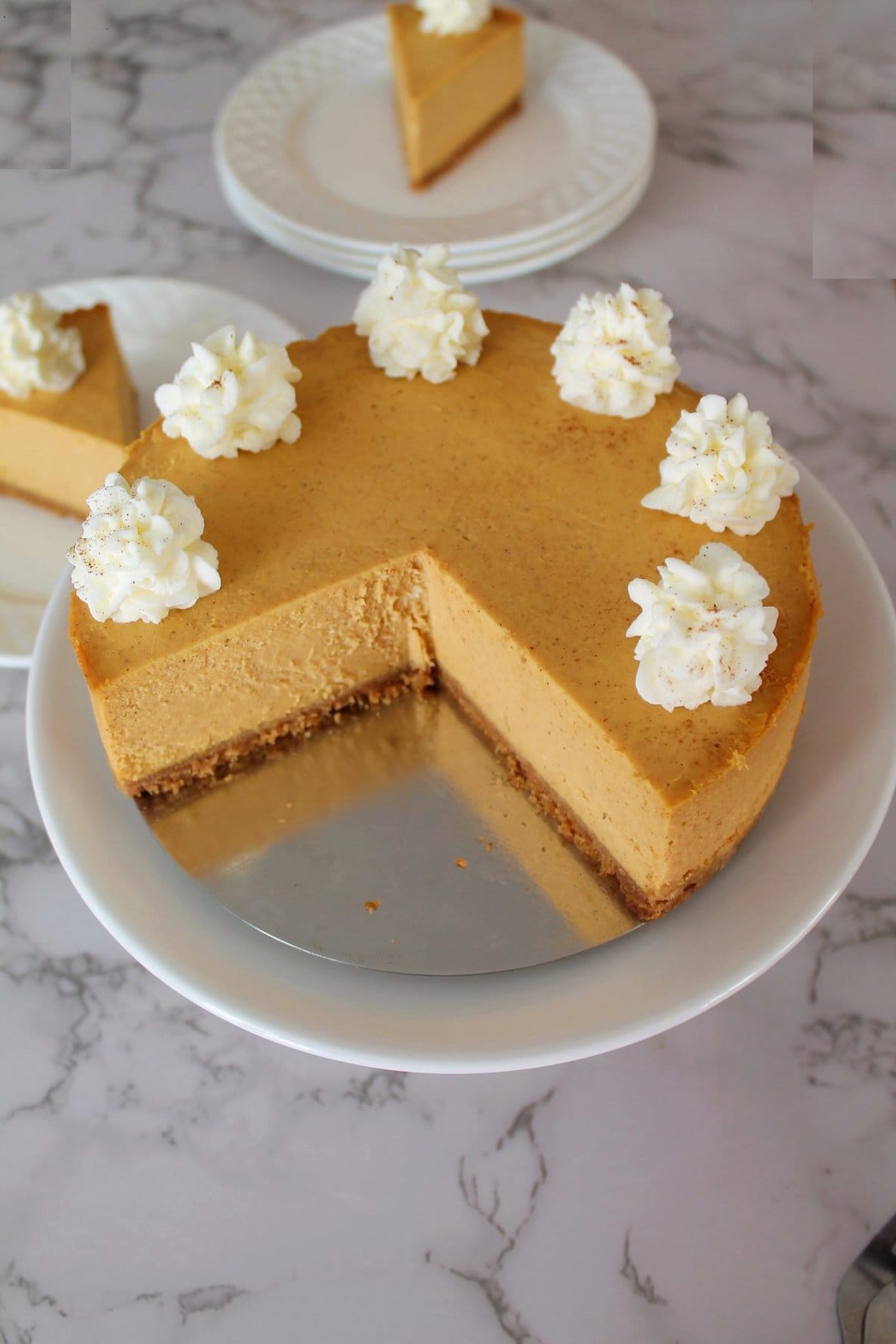 Pumpkin Cheesecake is smooth, and creamy, melt-in-mouth. It's the perfect time of year for this moist, decadent cheesecake.
11. Pumpkin Dump Cake
Imagine a smooth pumpkin pie filling meets a crumbly topping made with just 2 ingredients. Simple and delicious, it's a great alternative for the holiday table or just because you have leftover pumpkin puree.
12. Amish pumpkin whoopie pies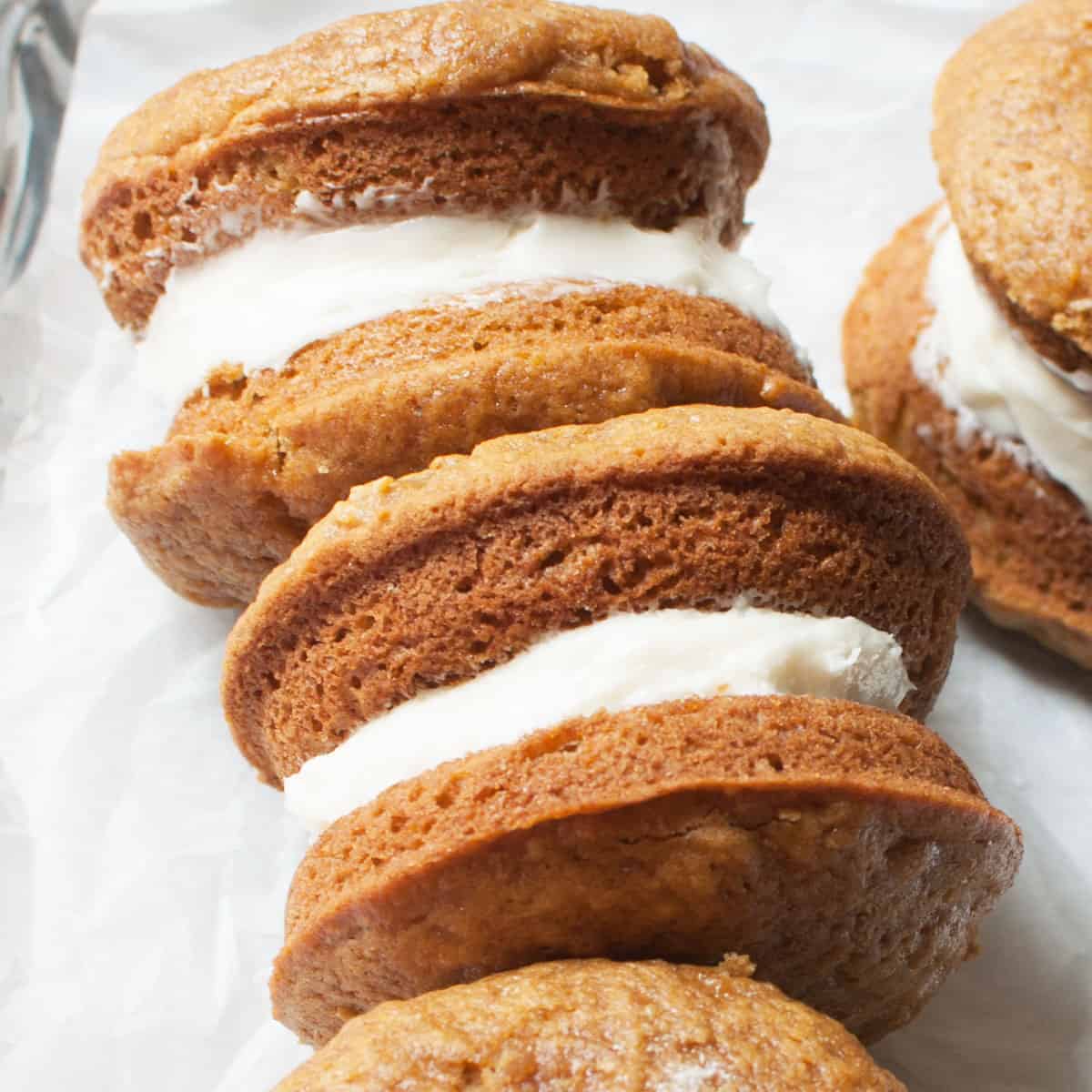 If you love the whoopie pies from Amish bake sales or at farmer's markets then you'll love this recipe for Amish pumpkin whoopie pies! They're the perfect fall treat.
13. Pumpkin Cake Balls (Cake Truffles)
These delicious little pumpkin cake balls are an easy and festive treat to make and share this fall. Fudgy little pumpkin truffle bites and coated in chocolate, with the perfect hint of pumpkin, cinnamon, and warm spices!
14. Pumpkin Bread Pudding (Instant Pot)
Nothing says fall like a slice of warm, gooey pumpkin bread pudding!
15. Pumpkin Spice Hummus
Pumpkin spice hummus is a sweet and creamy hummus that is perfect for fall. It is made from garbanzo beans, pumpkin spice blend, tahini, brown sugar, and lemon juice. The pumpkin spice mix gives the hummus a delicious flavor and the tahini makes it creamy. It's the perfect sweet and savory treat for any occasion!
16. Pumpkin Pie with Graham Cracker Crust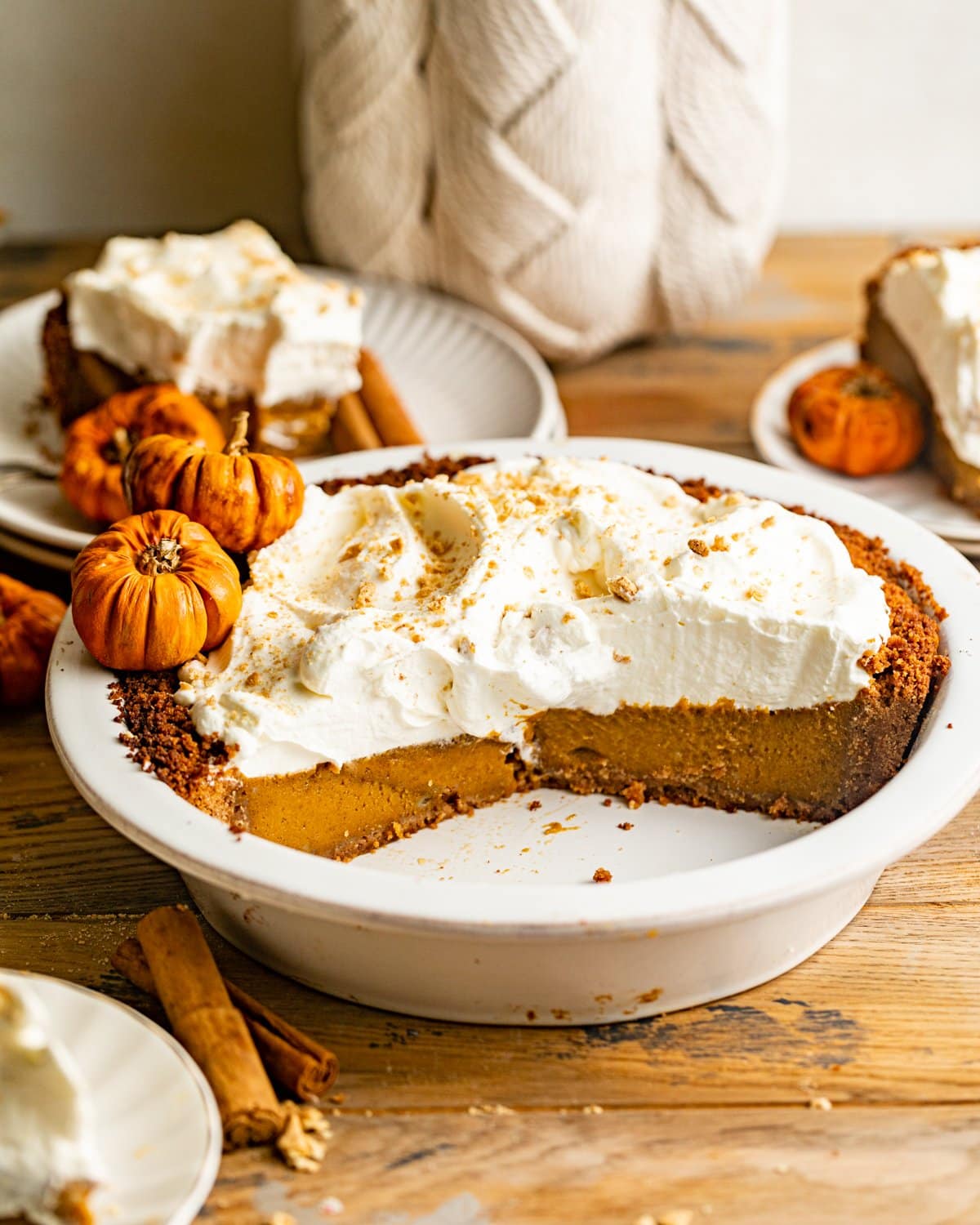 This pumpkin pie recipe is a silky smooth blend of pumpkin puree and warm spices baked with a delicious homemade graham cracker crust. This simple but tasty dessert is a holiday staple that deserves to be at the center of your Thanksgiving table!
17. Pumpkin Oatmeal Cookies With Raisins
These pumpkin oatmeal cookies with raisins will be your new favorite fall treat.
They're made with oats, whole grain flour, cinnamon, pumpkin pie spice, pumpkin puree, brown sugar and a little butter and have lots of raisins mixed in.
18. Homemade Pumpkin Scones (Starbucks Recipe)
Homemade Pumpkin Scones with sweet vanilla cinnamon icing on top. This recipe makes moist, crumbly scones!
19. Pumpkin Spice Hummus
This pumpkin spice dessert hummus is delicious served with apple slices or cookies for dipping. It's quick and easy to make!
20. Vegan Pumpkin Banana Bread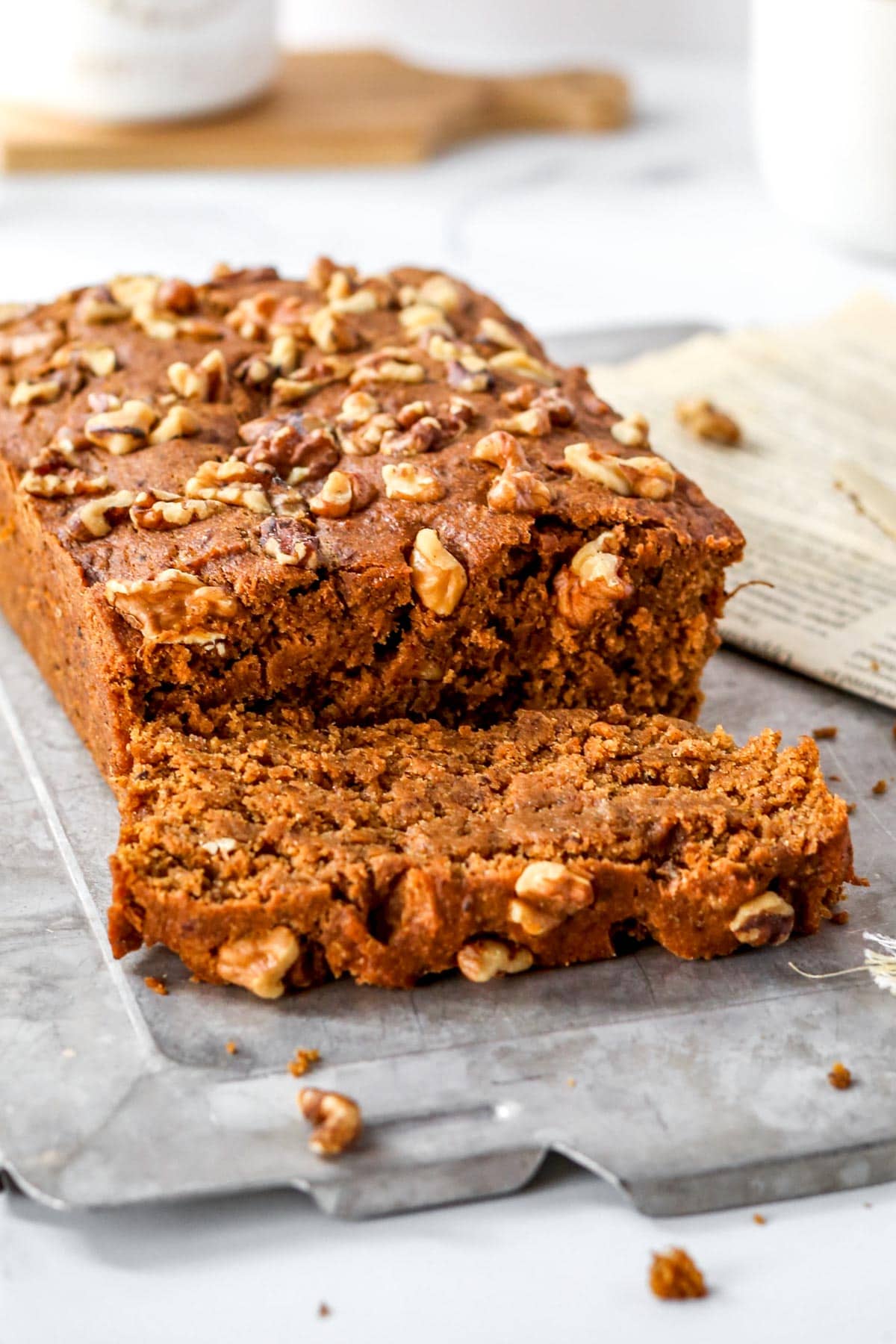 This soft and fluffy pumpkin banana bread is vegan-friendly and quick to make. It is perfectly sweet with plenty of cinnamon and pumpkin spice for the best fall dessert!
21. Easy Pumpkin Pie Pudding Cups With Whipped Cream
If you're craving the taste and creamy texture of pumpkin pie but don't want the hassle, try these super simple and flavorful pumpkin pie pudding cups! They come together quickly and are a great treat to make before a party!
22. Gluten-Free Pumpkin Cookies
This is the ideal pumpkin cookie recipe, delivering soft, cakey cookies with a distinctively fluffy and decadent maple cream cheese frosting. Topped with a sweet and creamy whipped maple cream cheese frosting for an unforgettable treat.
23. Pumpkin Pie with Graham Cracker Crust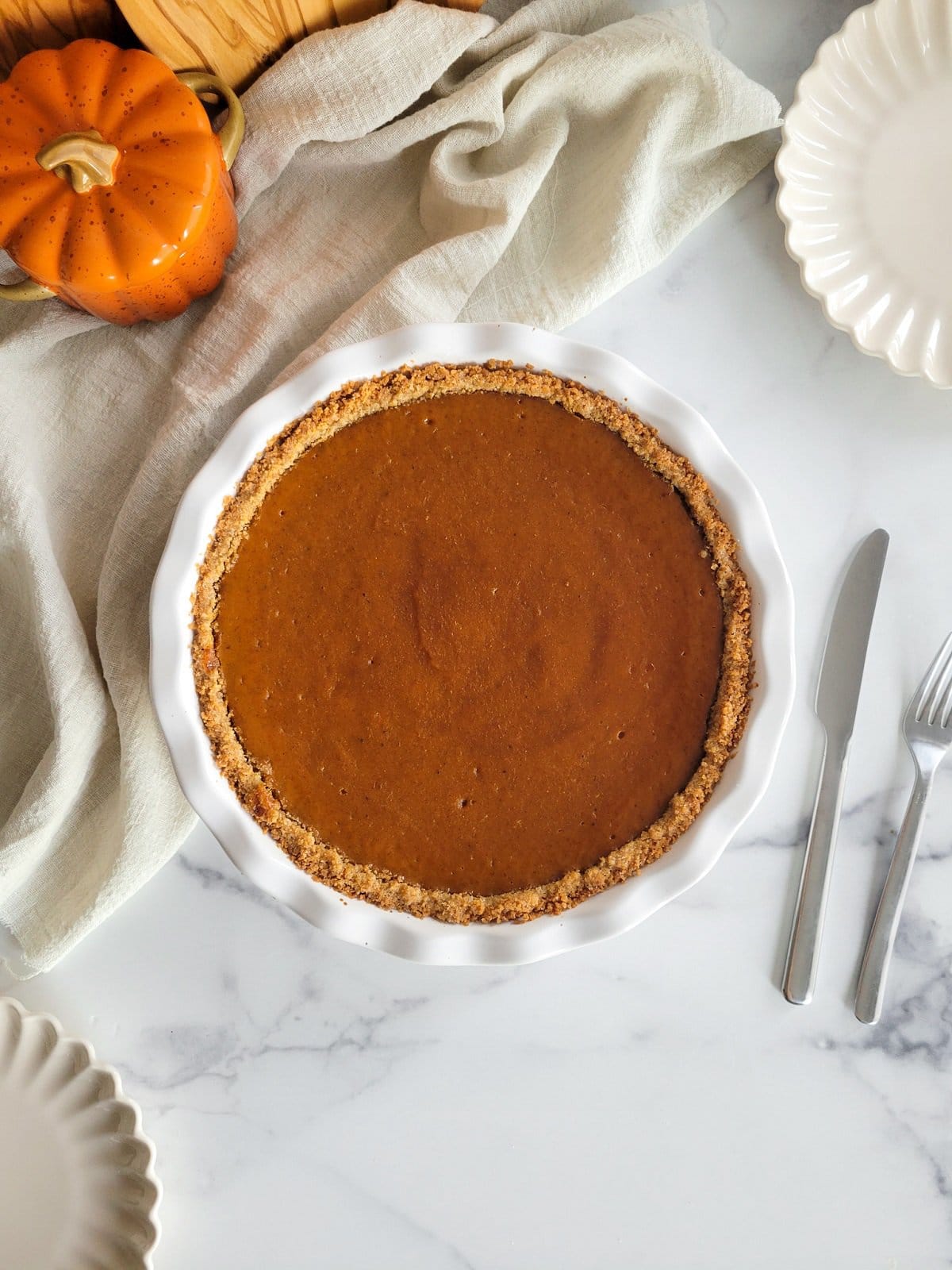 This super easy Pumpkin Pie with Graham Cracker Crust is the ultimate Thanksgiving dessert! It's rich, smooth and bursting with pumpkin flavor!
24. Pumpkin Pie Crumble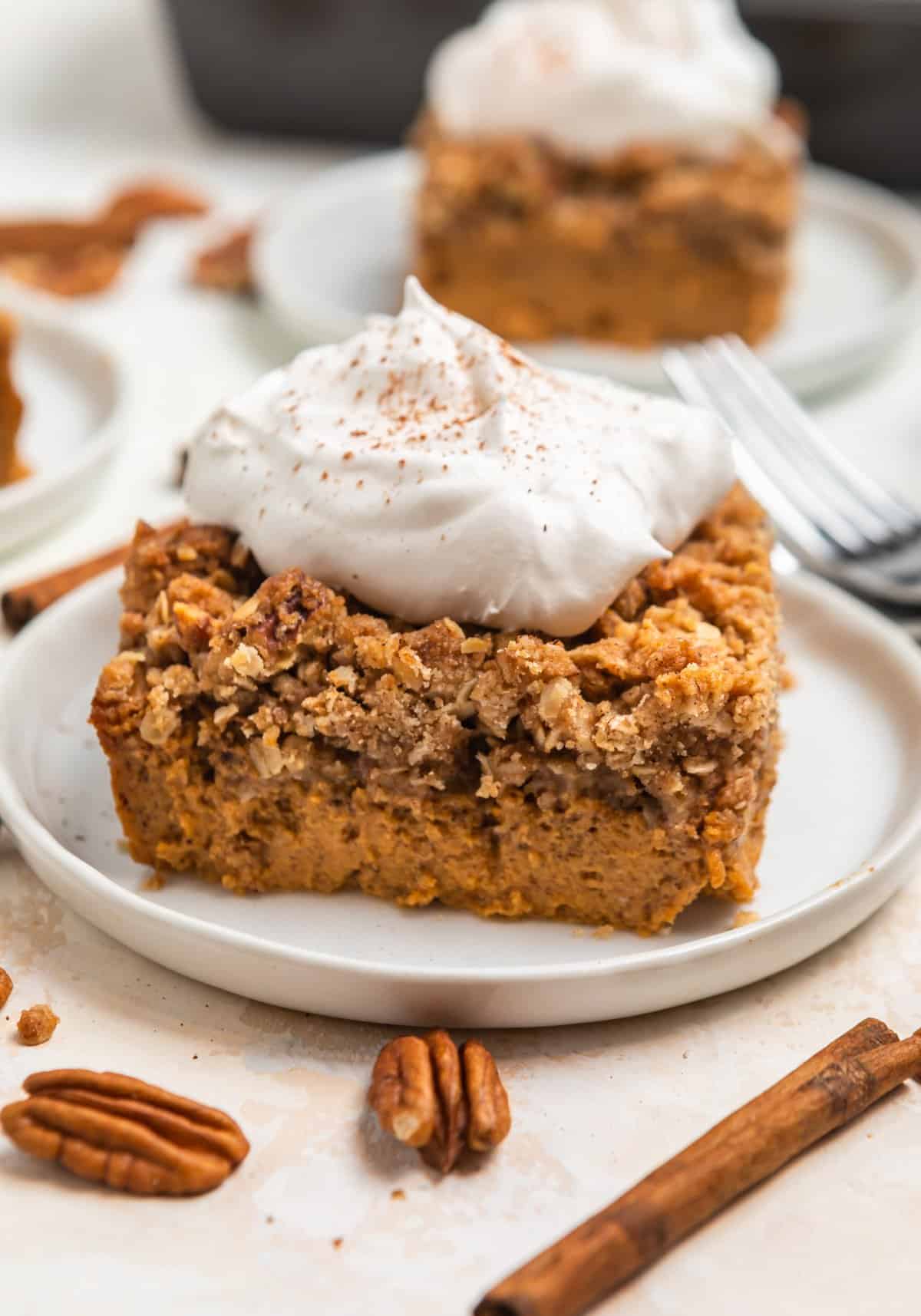 Think crumble/crisp meets pumpkin pie in this simple, warm Pumpkin Pie Crumble. Only about 10 minutes or so of prep and a thick pumpkin layer topped with a buttery oat topping. Change up your favorite fall recipe for this version!
25. Pumpkin Blondies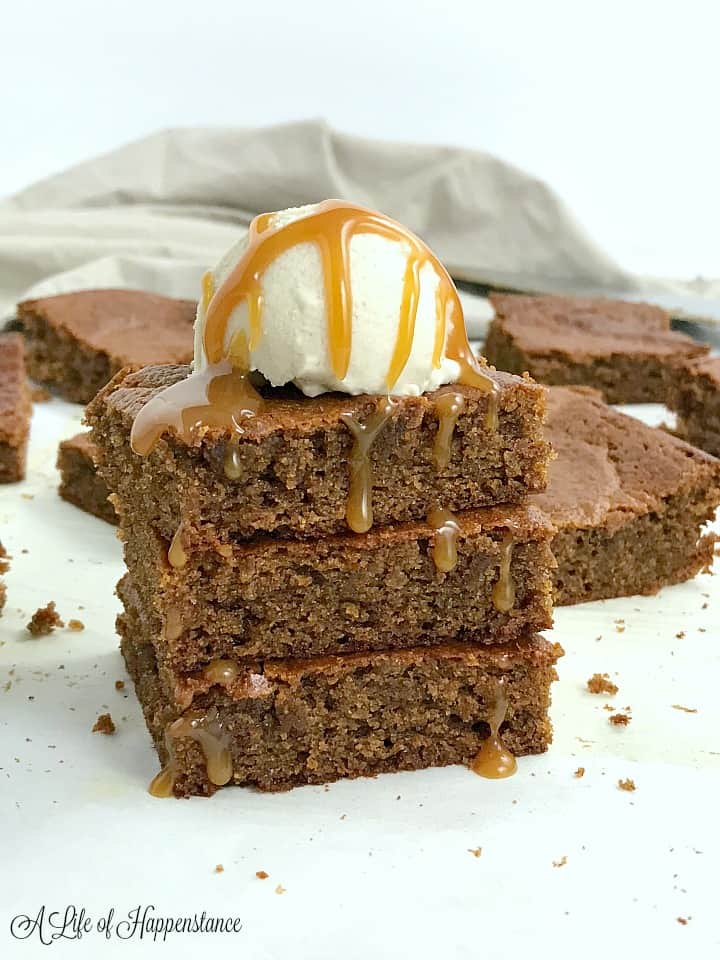 These flourless Pumpkin Blondies are soft, gooey, full of pumpkin spice flavor, AND fresh pumpkin puree. It's an easy and delicious dessert everyone will enjoy!
26. Mini Pumpkin Pies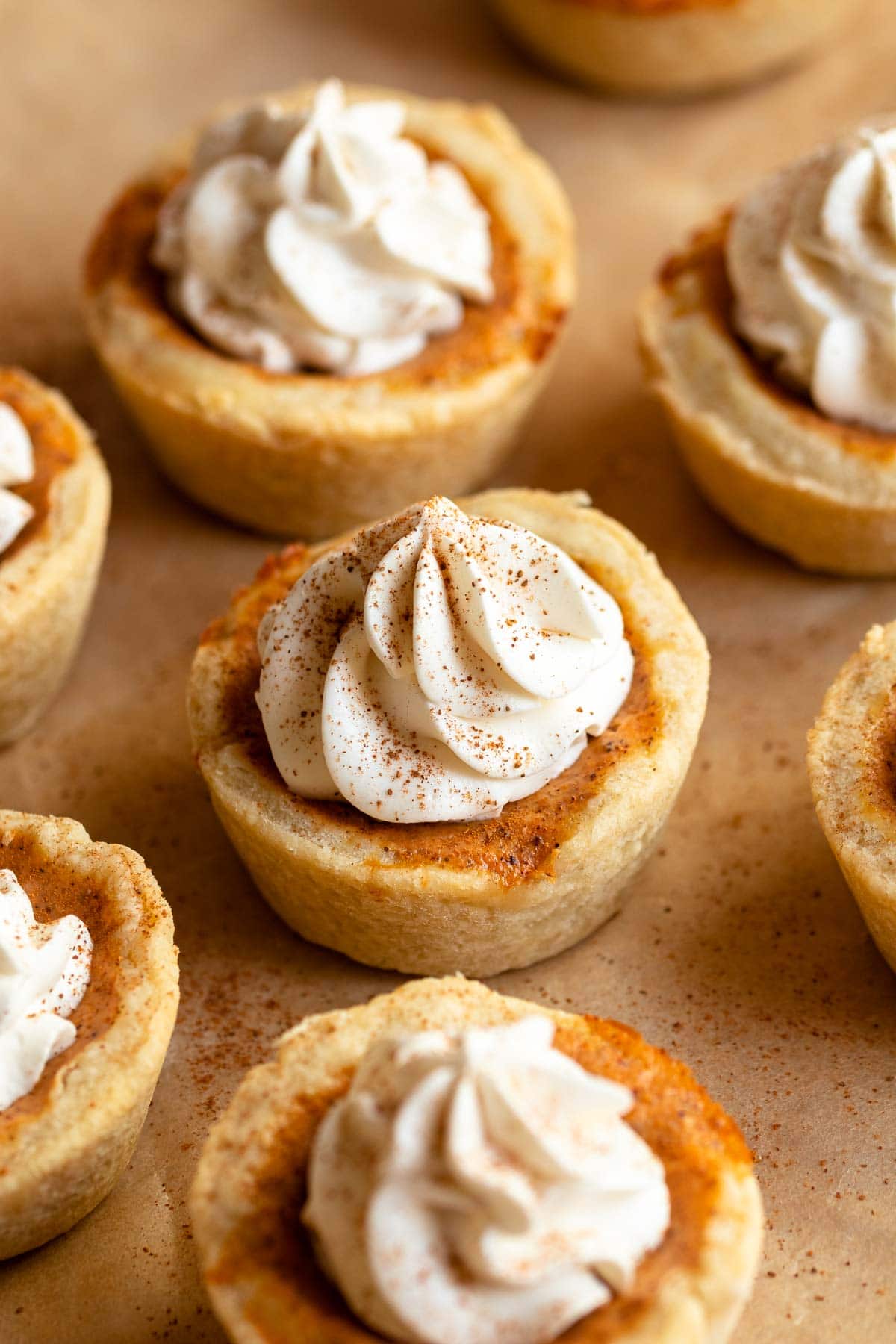 These adorable mini pumpkin pies are made with a buttery pie crust, filled with my favorite pumpkin pie filling, and topped with a dollop of whipped cream.
27. Mini Pumpkin Cheesecakes
These mini pumpkin cheesecakes have an almond flour crust, the creamiest pumpkin filling made of farmer cheese, and are bursting with fall flavor!
28. Healthy Pumpkin Brownies
These easy healthy pumpkin brownies are not only fudgy, chocolatey, and decadent, but they're actually healthy too! Only 15 minutes of prep time and less than 150 calories per serving
29. Pumpkin Spice Latte Cupcakes
These Pumpkin Spice Latte Cupcakes will satisfy your PSL craving in the sweetest way! The tender and spiced pumpkin cakes have a hint of espresso, topped with stabilized whipped cream and a sprinkle of pumpkin spice!
30. Pumpkin Pie Cookies
Sweetly spiced whole-wheat snickerdoodles sandwich a dreamy pumpkin filling in these delightful Pumpkin Pie Cookies. Get your fall-flavored dessert fix with just 11 easy-to-find ingredients and 25 minutes of kitchen time!
31. Pumpkin Coffee Cake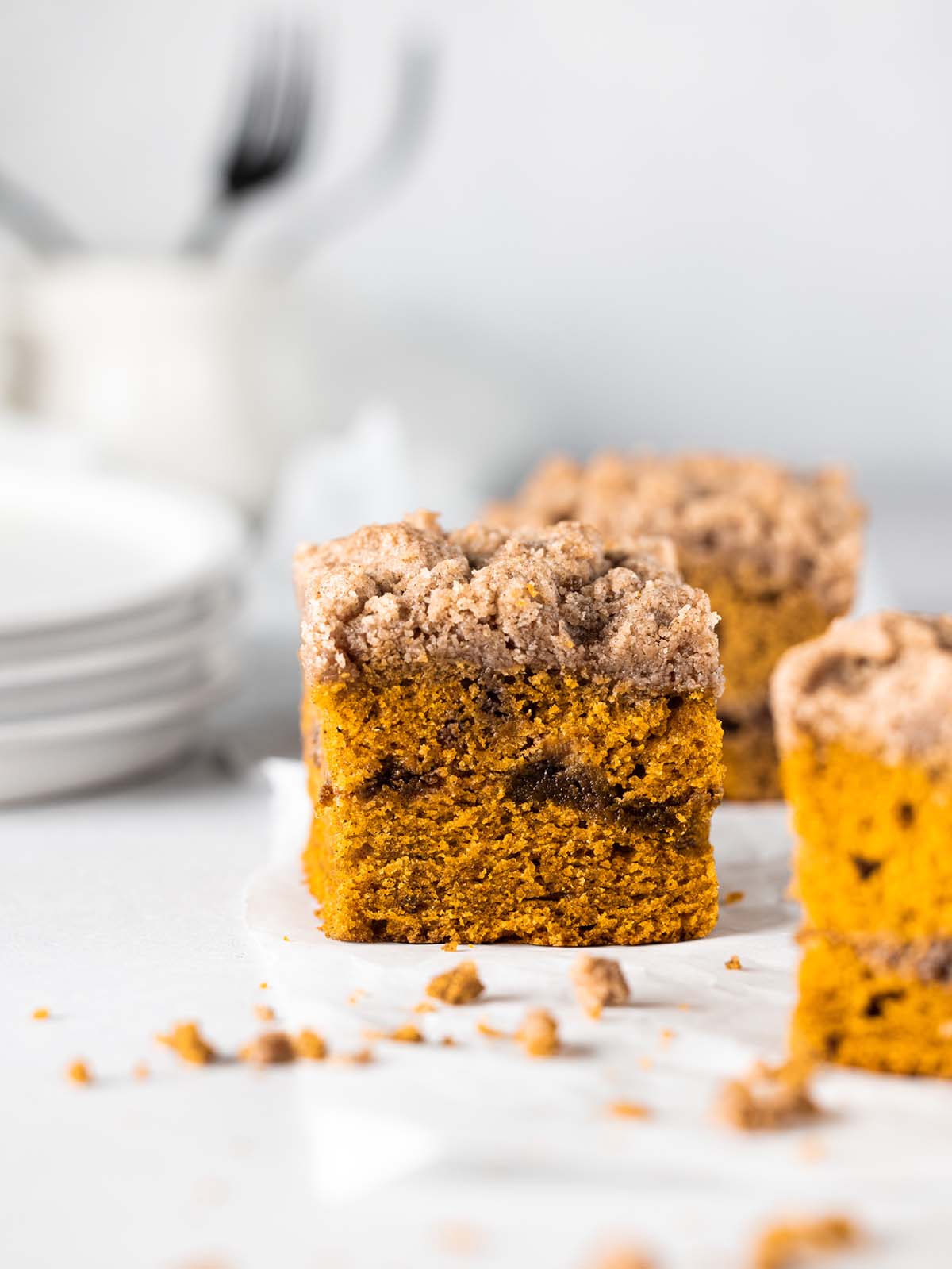 This pumpkin coffee cake has all the flavors of fall! With a cinnamon swirl and sliced crumble topping, this is the perfect way to start your autumn mornings!
32. Pumpkin Spice Nice Cream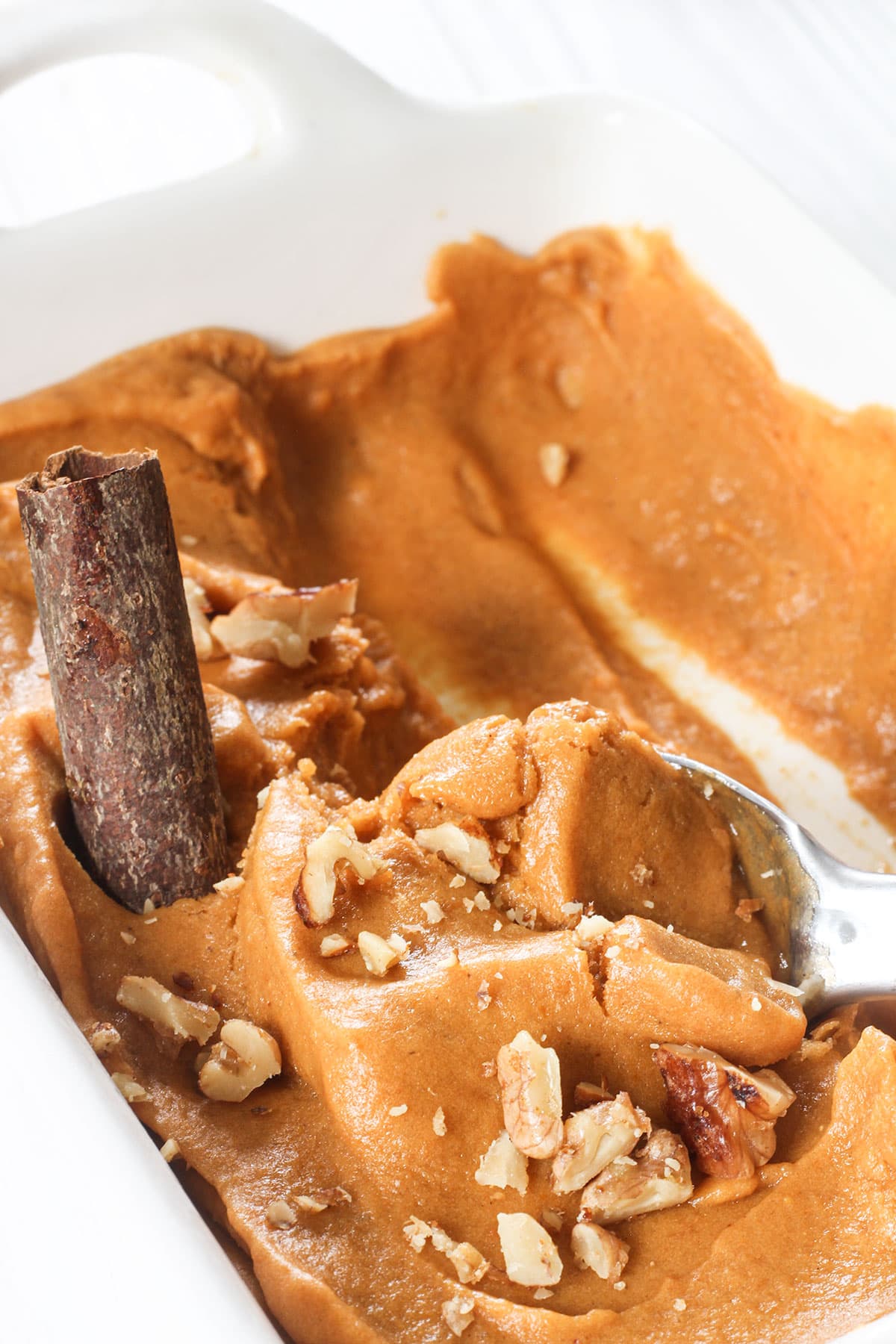 A quick and healthy pumpkin spice banana nice cream recipe packed with delicious fall flavors. With a crunchy maple candied walnut topping.
33. Pumpkin Bundt Cake With Cream Cheese Filling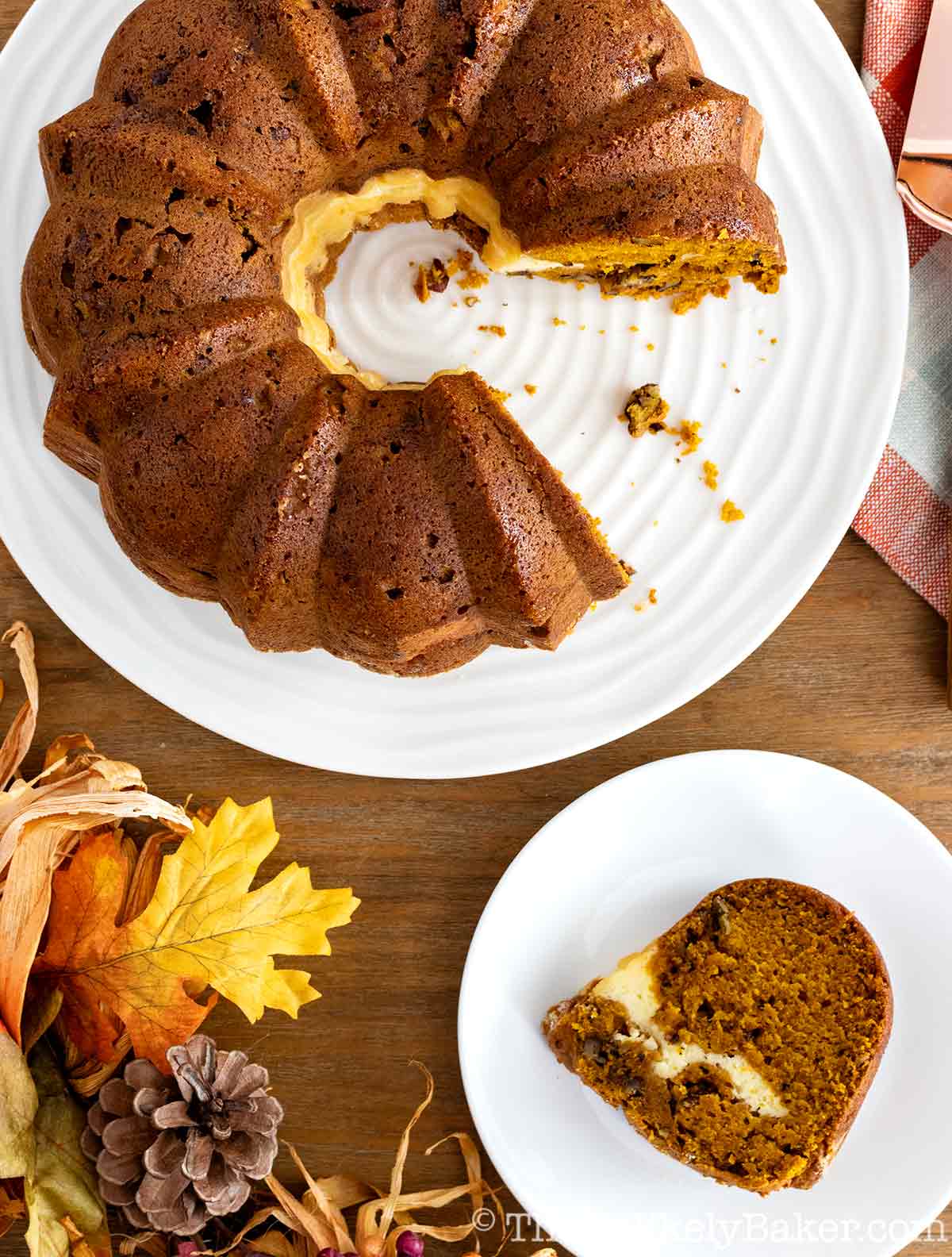 This pumpkin bundt cake with cream cheese filling will be the star of your Thanksgiving celebrations. It's a perfectly spiced pumpkin cake with pecans and a cream cheese centre. So delicious and full of the warm, cozy flavours of fall.
34. The Ultimate Pumpkin Cheesecake with Gingersnap Crust
This pumpkin cheesecake is subtly sweet with the perfect amount of spice. The gingersnap crust complements the creamy rich filling like no other.
by If you Give a Blond a Kitchen
35. Pumpkin White Chocolate Chip Cookies
Soft chewy spiced pumpkin oatmeal cookies with sweet white chocolate chips. The perfect chewy pumpkin white chocolate cookie.
36. Pumpkin Spice Cinnamon Rolls
If you love cinnamon rolls, then you have to try these pumpkin spice cinnamon rolls! These pumpkin spice cinnamon rolls take basic cinnamon rolls and add a delicious fall twist!
37. Soft Sourdough Pumpkin Spice Cookies
When Autumn comes around, there's nothing quite like enjoying soft Sourdough Pumpkin Cookies. Melt in your mouth and full of Fall spices, these cookies are a must make when the air starts to get crisp!
38. Vegan Pumpkin Brownies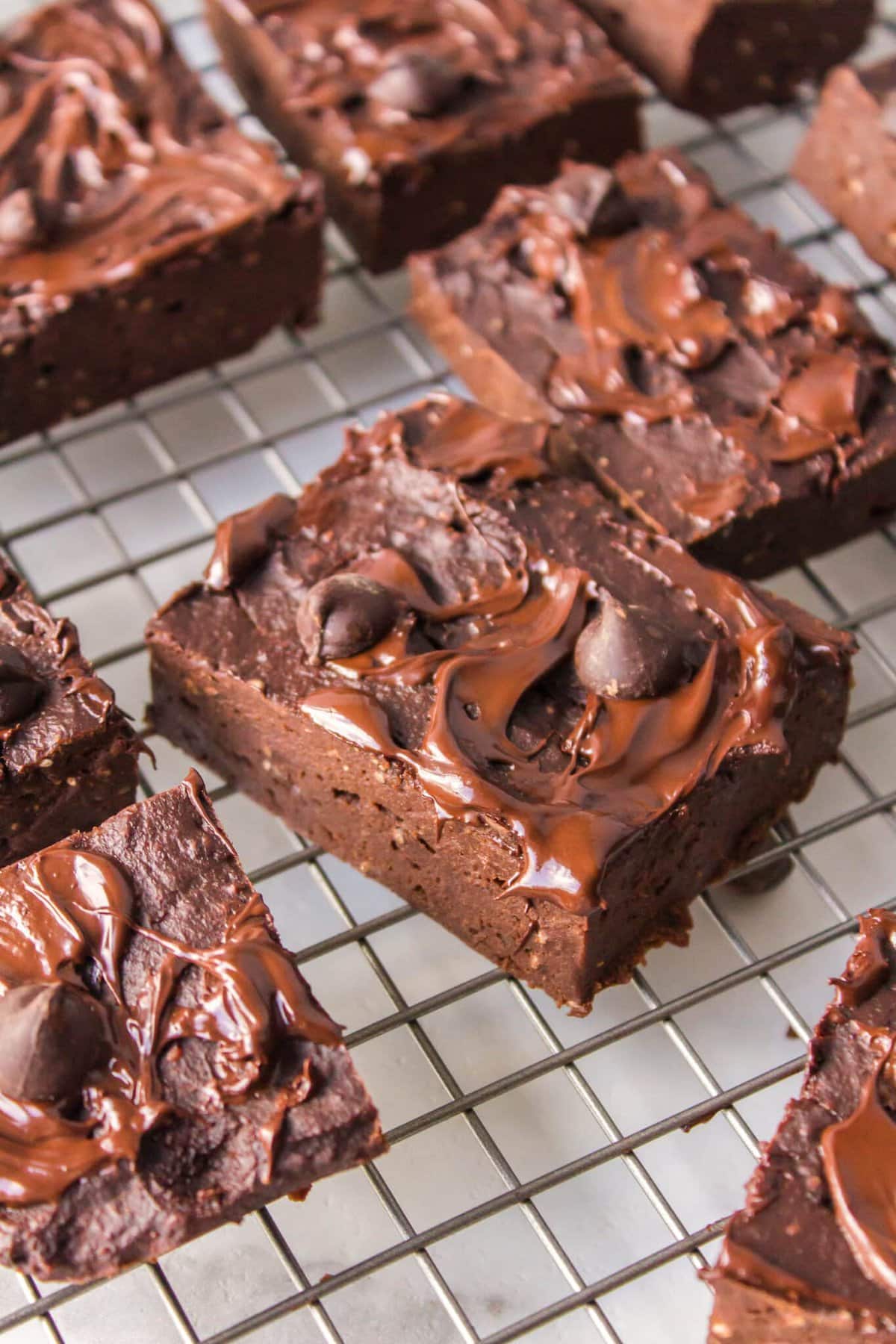 Vegan Pumpkin Brownies are the best way to satisfy a chocolate craving. They are absolutely scrumptious and can be made gluten-free too.
39. Pumpkin Tiramisu
This pumpkin tiramisu is a fall version of the classic Italian dessert. It's made with fluffy layers of pumpkin mascarpone whipped cream and espresso-infused Italian ladyfingers.
40. Pumpkin Cream Cheese Swirl Bundt Cake Recipe
If you're looking for the perfect pumpkin Bundt cake recipe, look no further! Delicious and easy-to-make this moist pumpkin cake is filled with a creamy cheese filling and is sure to be a hit with your family and friends.
41. Pumpkin Croissant Bread Pudding
Pumpkin Croissant Bread Pudding is warm, gooey, and packed with pumpkin spice flavor! This dessert is perfect for fall and has a decadent maple glaze to top it all off!
42. Pumpkin Banana Muffins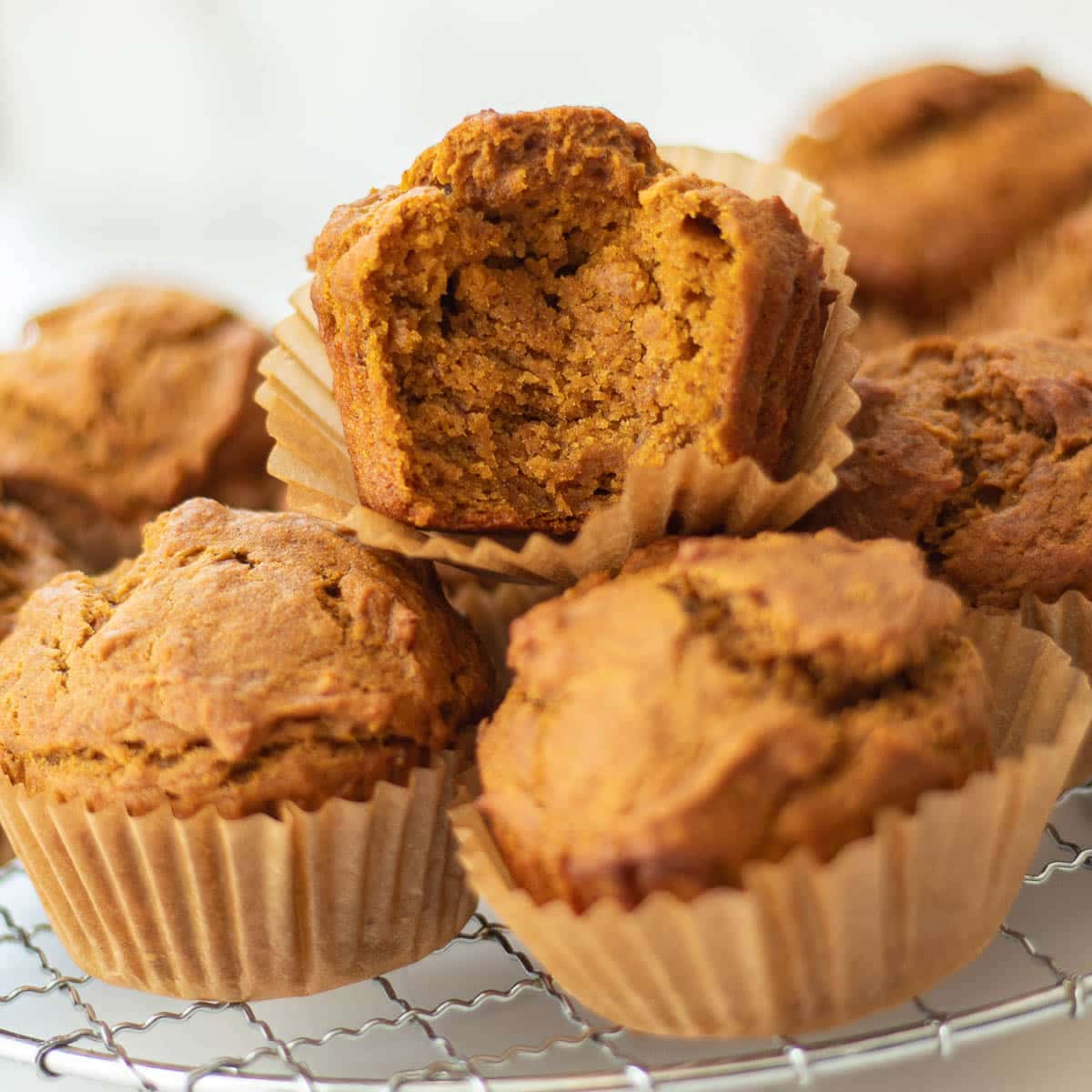 These vegan pumpkin banana muffins are a lovely treat for breakfast or anytime! They're so easy to make and have no refined sugar!
43. Persimmon Pumpkin Pudding Cake
Experience a harmonious blend of autumn flavors with this Persimmon Pumpkin Pudding Cake recipe. This dessert combines the distinct sweetness of persimmons with the warmth of pumpkin, resulting in a rich, moist pudding cake that beautifully encapsulates the essence of fall.
44. Pumpkin Cream Cheese Dip (Cheesecake Dip!)
Pumpkin Cream Cheese Dip is the ultimate quick and easy fall dessert recipe! Made with real pumpkin, cream cheese, pumpkin pie spice, cinnamon, and brown sugar … this 5 ingredient sweet dip is incredibly creamy, takes 5 minutes, and tastes like pumpkin pie.
45. Gluten Free Pumpkin Cheesecake Cookies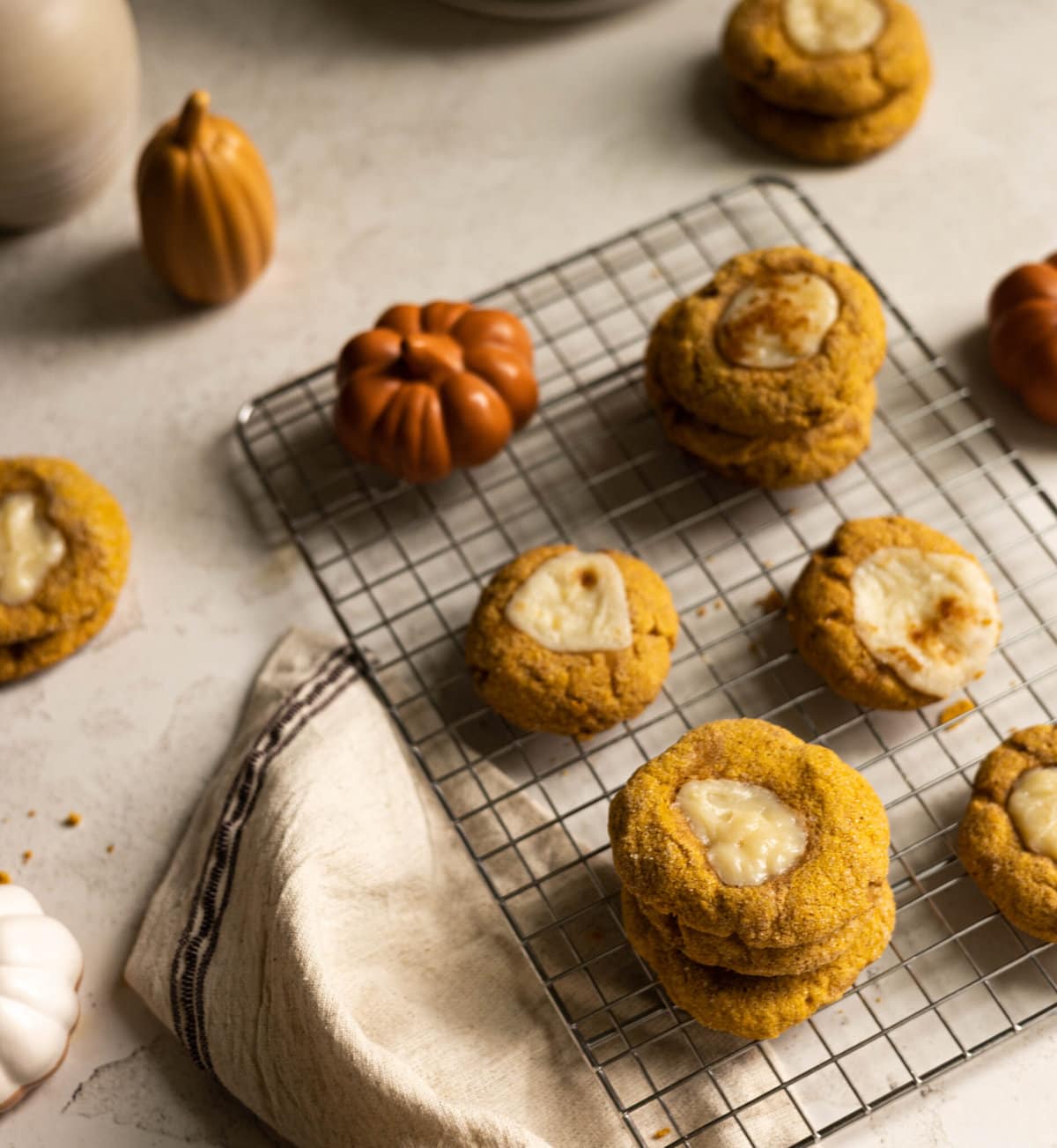 These Gluten Free Pumpkin Cookies are filled with Cheesecake and rolled in a simple sugar and pumpkin pie spice mix. They're ultra soft, chewy, and the perfect addition to your holiday table.
46. Pumpkin Pancakes
These Pumpkin Pancakes are sweet, fluffy, and the sweetest way to enjoy pumpkin! They are easy to make and can even be frozen to enjoy later on.
47. Pumpkin Chocolate Chip Mug Cake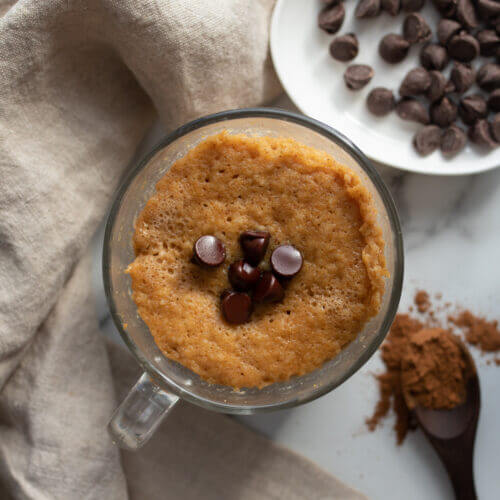 Turn 7 ingredients into a Pumpkin, Chocolate Chip Mug Cake. Start to finish, it only takes minutes to prepare. It won't be long until you're mug deep in pumpkin spice.
48. Pumpkin Crème Brûlée
These delicious pumpkin spice creme brûlée are baked inside mini pumpkins! Perfect for holiday entertaining – delicious and adorable!
49. Easy Pumpkin Fluff Dip with Cool Whip with Only 3 Ingredients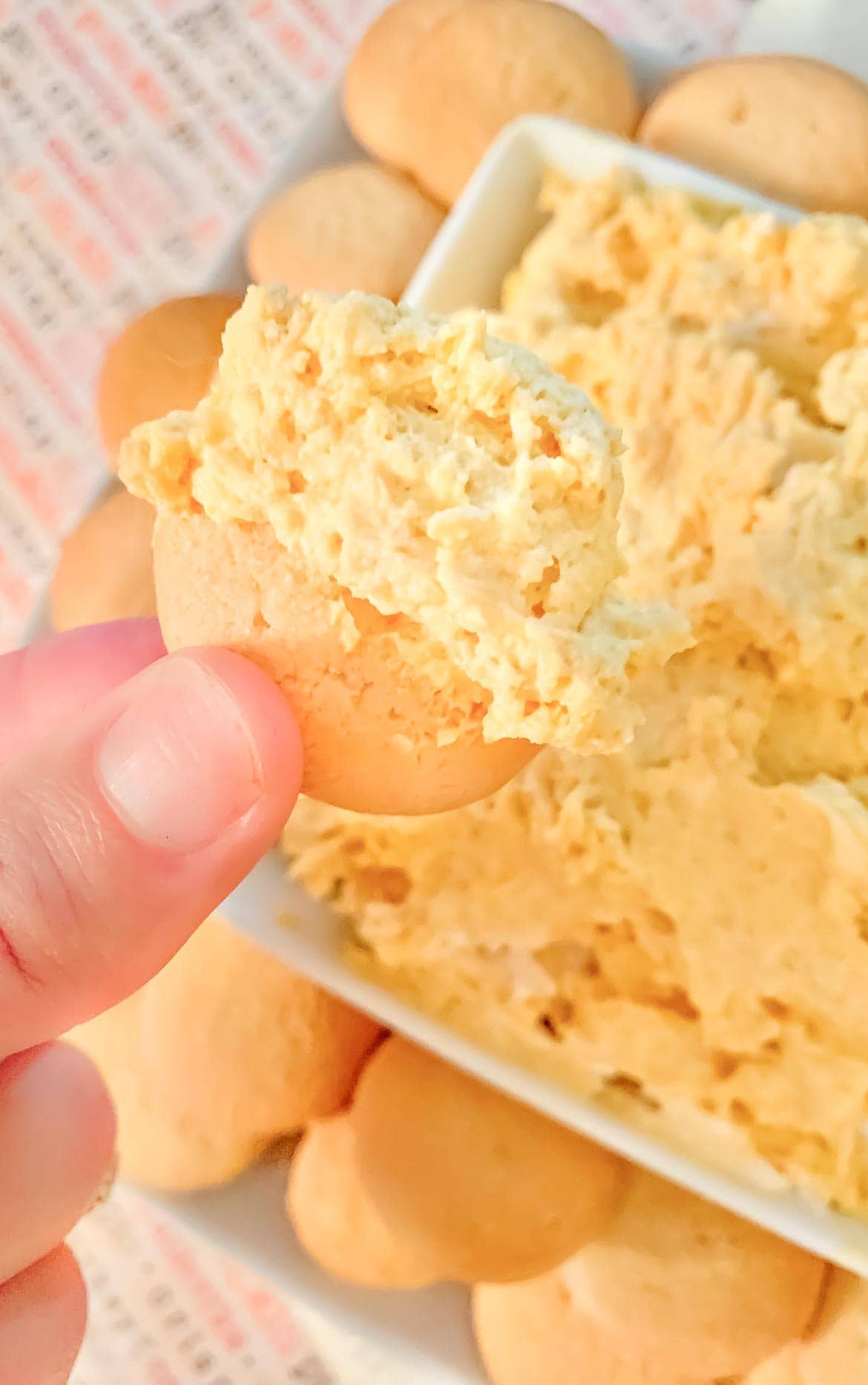 You'll love how simple it is to make this fluffy pumpkin dip with Cool Whip . It's made with only three ingredients, and takes just a couple of minutes!
50. Mini Pumpkin Bundt Cakes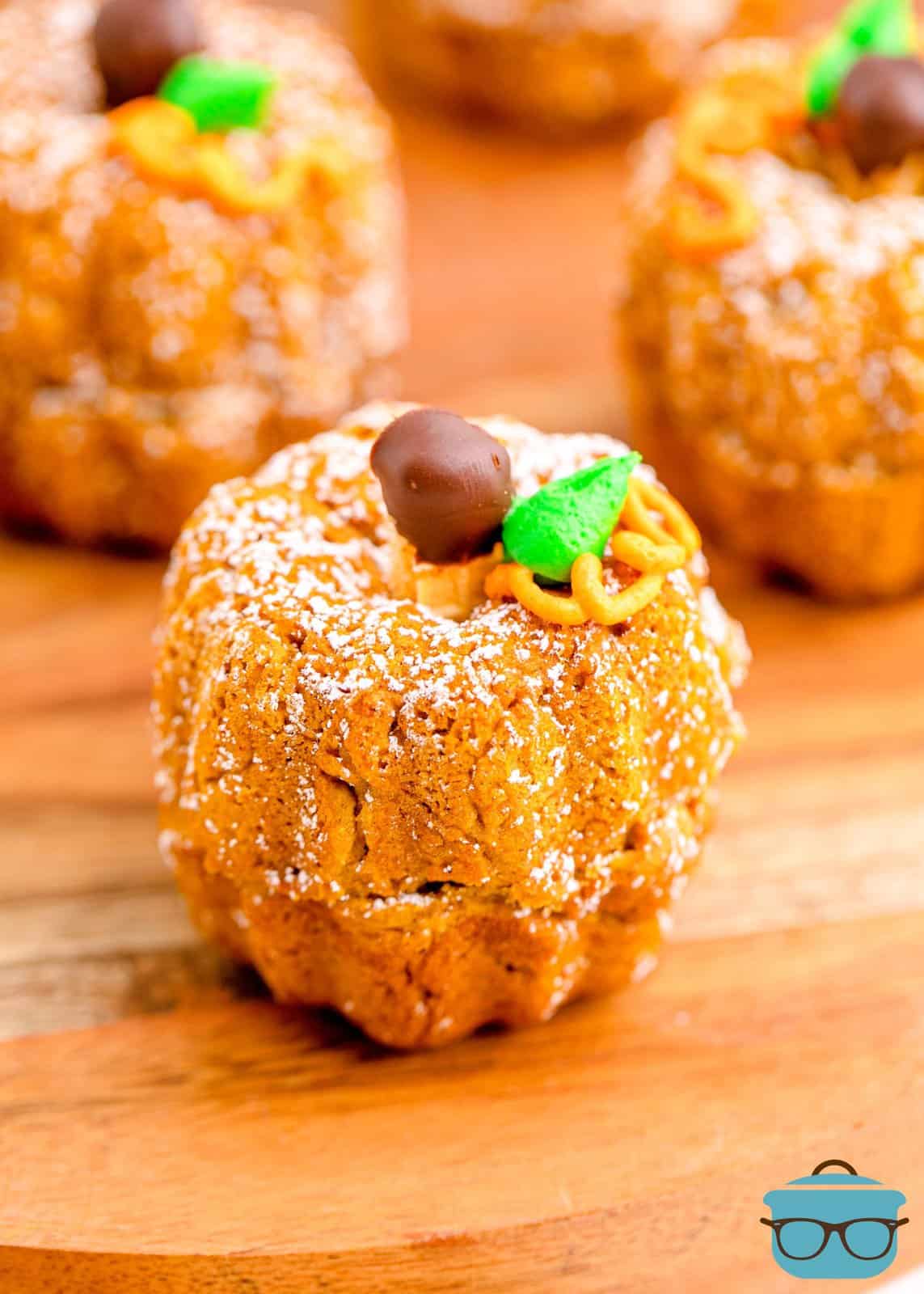 A fun and tasty Fall treat, these Mini Pumpkin Bundt Cakes are a great single serving dessert that are cute, flavorful and easy!
51. No Churn Pumpkin Pie Ice Cream Recipe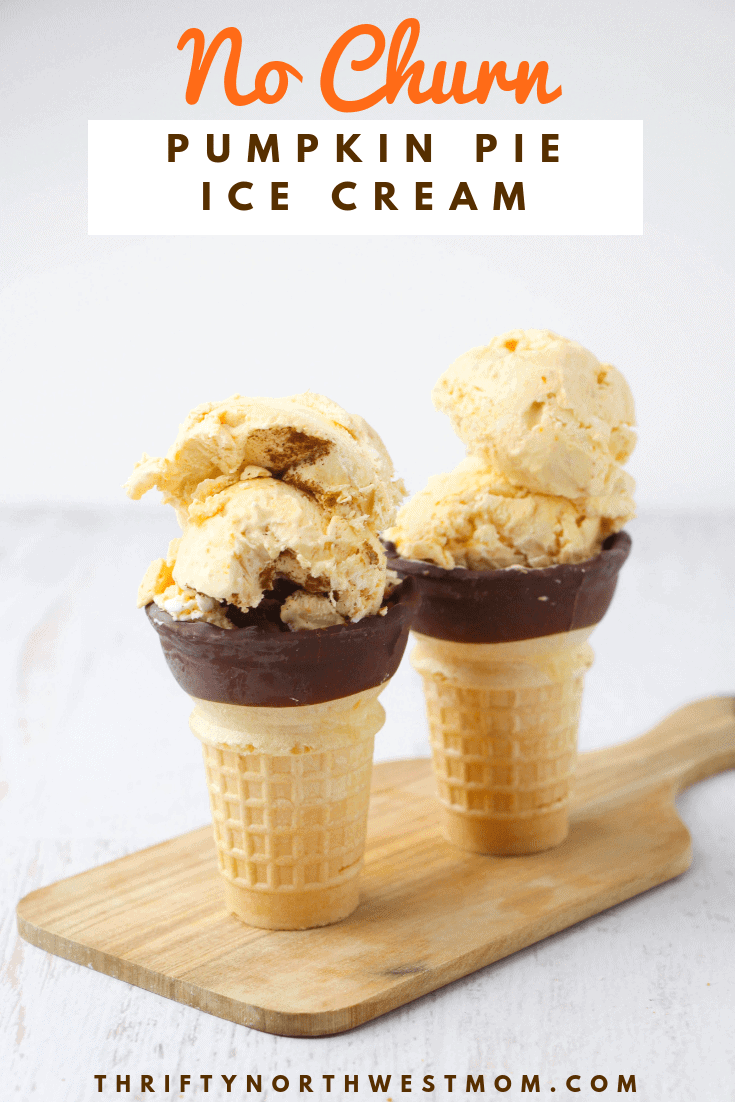 No churn pumpkin ice cream is a simple and fun way to enjoy the delicious flavors of fall. Serve it with caramel sauce to really take it over the top!
52. Pumpkin Pie Overnight Oats With Caramelized Pecans
Move over pumpkin pie. These Pumpkin Pie Overnight Oats got you beat! Rich, creamy, healthy, and naturally sweet, these pumpkin spice overnight oats are brimming with fall flavor and topped with caramelized pecans that taste just like crunchy pumpkin pie crust. Eat warm or cold, for breakfast or dessert.
53. Pumpkin Cake with Amaretto Cream Cheese Frosting
If you are looking for a sweet, decadent Pumpkin cake to enjoy this fall look no further than this Pumpkin Cake with Amaretto Cream Cheese frosting. The cake is tender and moist like a good cake should be. And while cream cheese frosting is always good on pumpkin cake, Amaretto cream cheese frosting takes it to another level.
54. Easy Vegan Pumpkin Pie
Easy Vegan Pumpkin Pie – A silky, warm-spiced filling nestled in a buttery flaky crust that's baked to golden perfection! You won't believe how easy it is, and they won't even know it's vegan. It's a must for your holiday table!
55. Pumpkin Chocolate Chip Muffins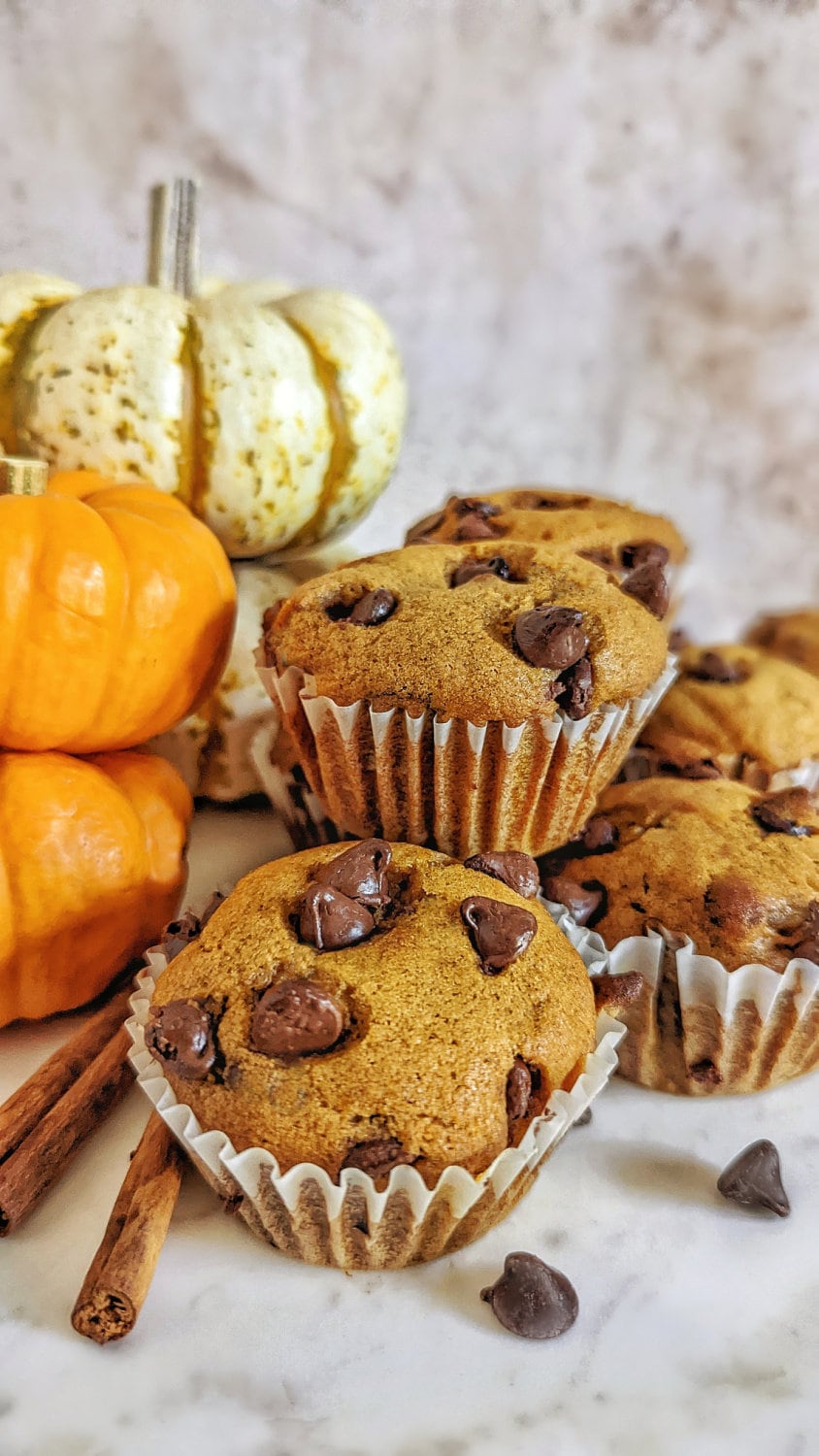 Pumpkin Chocolate Chip Muffins are made with real pureed pumpkin with the perfect amount of sweetness with each bite. Semi-sweet chocolate morsels and delicious spices make these muffins a favorite year round.
56. Leftover Thanksgiving Pumpkin Pie Milkshake
Found yourself with leftover pumpkin pie from Thanksgiving? Use up those leftovers and toss a slice into a blender for a delicious quick and easy Pumpkin Pie Milkshake.
57. Pumpkin Cream Cheese Bars
These Pumpkin Cream Cheese Bars taste like pumpkin pie and cheesecake had a delicious baby! With a gingersnap crust, pumpkin pie filling and a cream cheese swirl, this is the perfect fall dessert for parties and holidays.
58. Skinny Pumpkin Cheesecake (With Oreo Crust)
A light and delicious low-fat pumpkin cheesecake made with pumpkin puree and a chocolatey Oreo crust. This skinny pumpkin cheesecake is Weight Watchers friendly and the ideal Thanksgiving Cheesecake and pumpkin pie alternative!
59. The Best Starbucks Pumpkin Loaf Recipe (Copycat)
Learn how to make an easy delicious copycat Starbucks Pumpkin Loaf right at home! This pumpkin bread is studded with roasted pepitas and loaded with spices and so much pumpkin goodness!
60. Pumpkin Gingerbread
This Pumpkin Gingerbread is loaded with molasses, ginger, and cinnamon and is topped with a Maple Pecan Icing. A delicious take on classic gingerbread.
61. Pumpkin Spice Marshmallows
Pumpkin spice marshmallows make a delicious, gluten-free fall treat! Homemade marshmallows are great to have on hand or make beautiful gifts for family and friends.
62. Pumpkin Pie Thumbprint Cookies
Soft, perfectly sweet, and oh so delicious! These Pumpkin Pie Thumbprint Cookies are just like the classic dessert, but maybe even a little better. Simple to make, super cute, and ready in 35 minutes or LESS!
63. Pumpkin Cranberry Bread Recipe
This Pumpkin Cranberry Bread Recipe bakes up moist and so flavorful plus it's an easy recipe to make. Perfect quick bread to celebrate all of the Fall flavors.
64. Vegan Gingersnap Pumpkin Cream Tart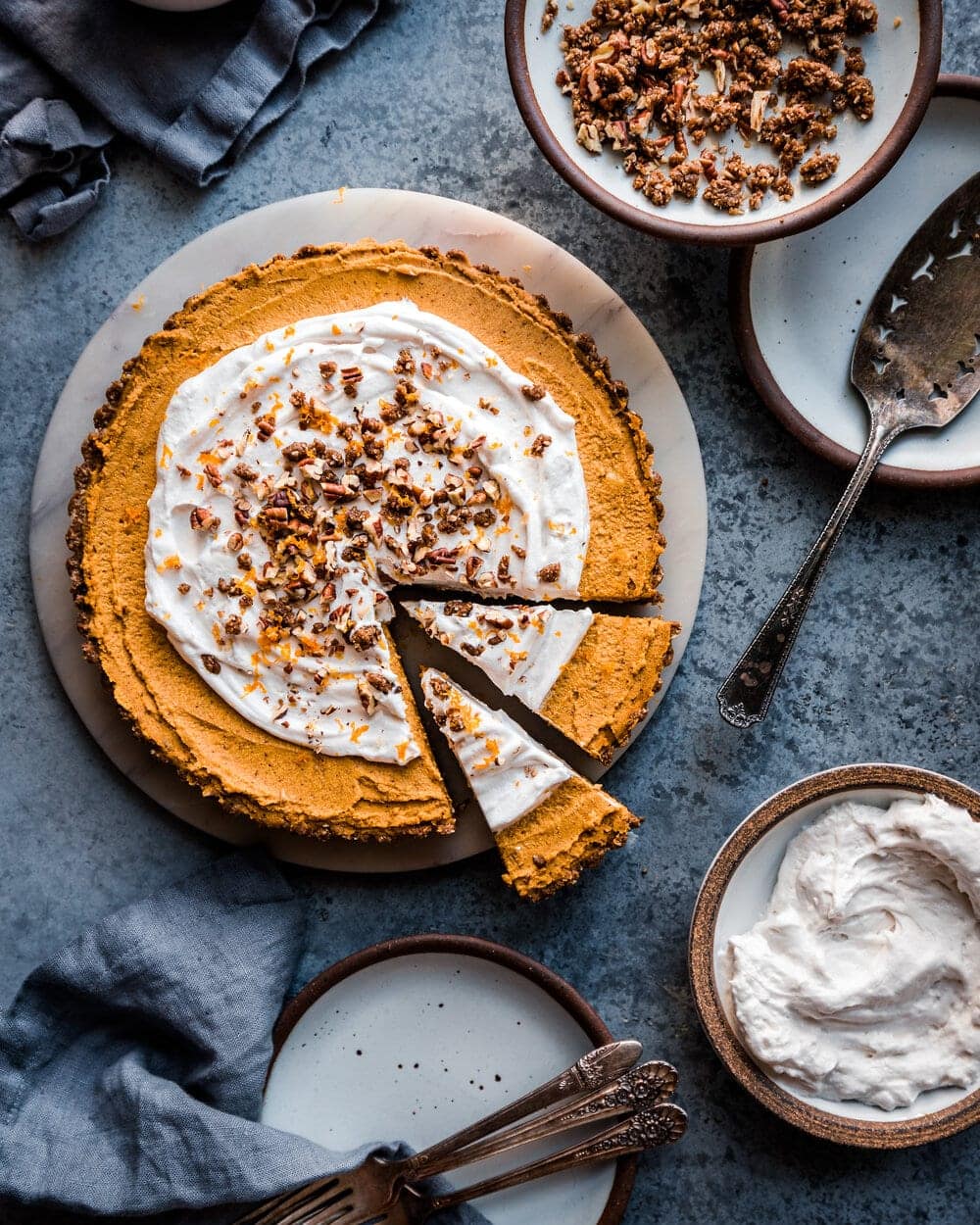 This Gingersnap Pumpkin Cream Tart features a luscious no-bake pumpkin cream filling and is much easier to make than pumpkin pie! It's healthy, vegan, and gluten-free, but tastes indulgent. Plus, you can make it ahead of time, so it's perfect for Thanksgiving!
65. No Bake Pumpkin Pie with Salted Caramel
This no bake recipe features a fluffy pumpkin mousse filling, whipped cream, Sweet & Salty Pretzel Pie Crust and a generous drizzle of Homemade Salted Caramel Sauce!
66. Pumpkin Pie Cheesecake
This easy no-bake layered holiday dessert is two desserts in one: pumpkin pie AND cheesecake! It's sweet, perfectly spiced and a must-make for your Thanksgiving dinner.
67. Pumpkin Pie Milkshake
This Pumpkin Pie Milkshake is the perfect addition to your fall dessert menu. It's creamy, thick and delicious, and has all of the classic flavors of a traditional pumpkin pie!
68. Gluten-free Pumpkin Cake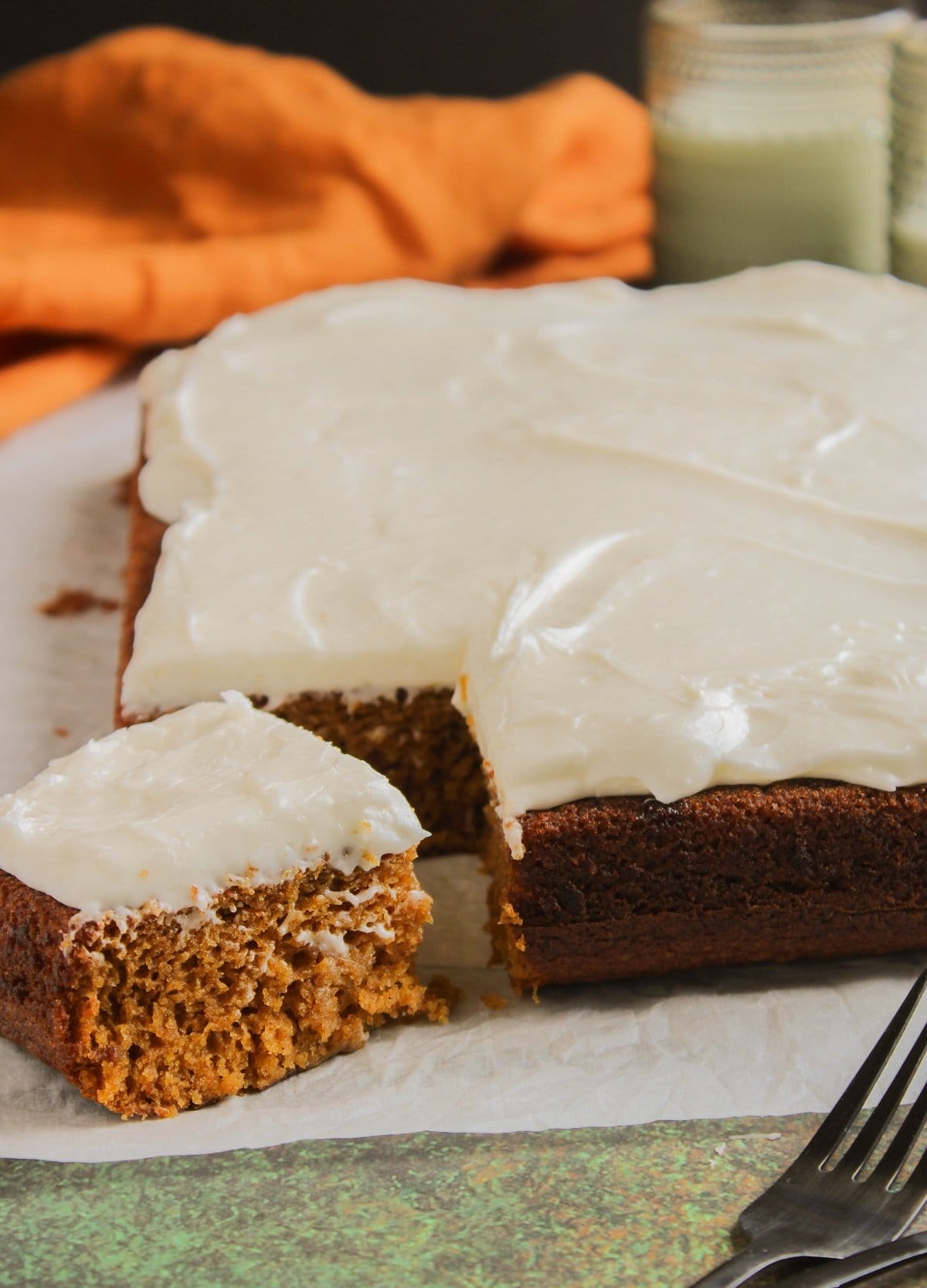 This gluten-free pumpkin cake recipe makes the most delicious gluten-free pumpkin bars topped with a fluffy cream cheese frosting you've ever had!
69. Pumpkin Pie Whipped Cream
This recipe is creamy, light, fluffy but still rich in flavor! It takes just a few minutes to prepare, and you can use it on all sorts of desserts from pumpkin pie to ice cream to your coffee and so much more!
70. Easy Pumpkin Baked Alaska
This easy pumpkin baked Alaska is a fun fall spin on the classic pound cake, ice cream and toasted meringue dessert.
71. Pumpkin Sugar Cookies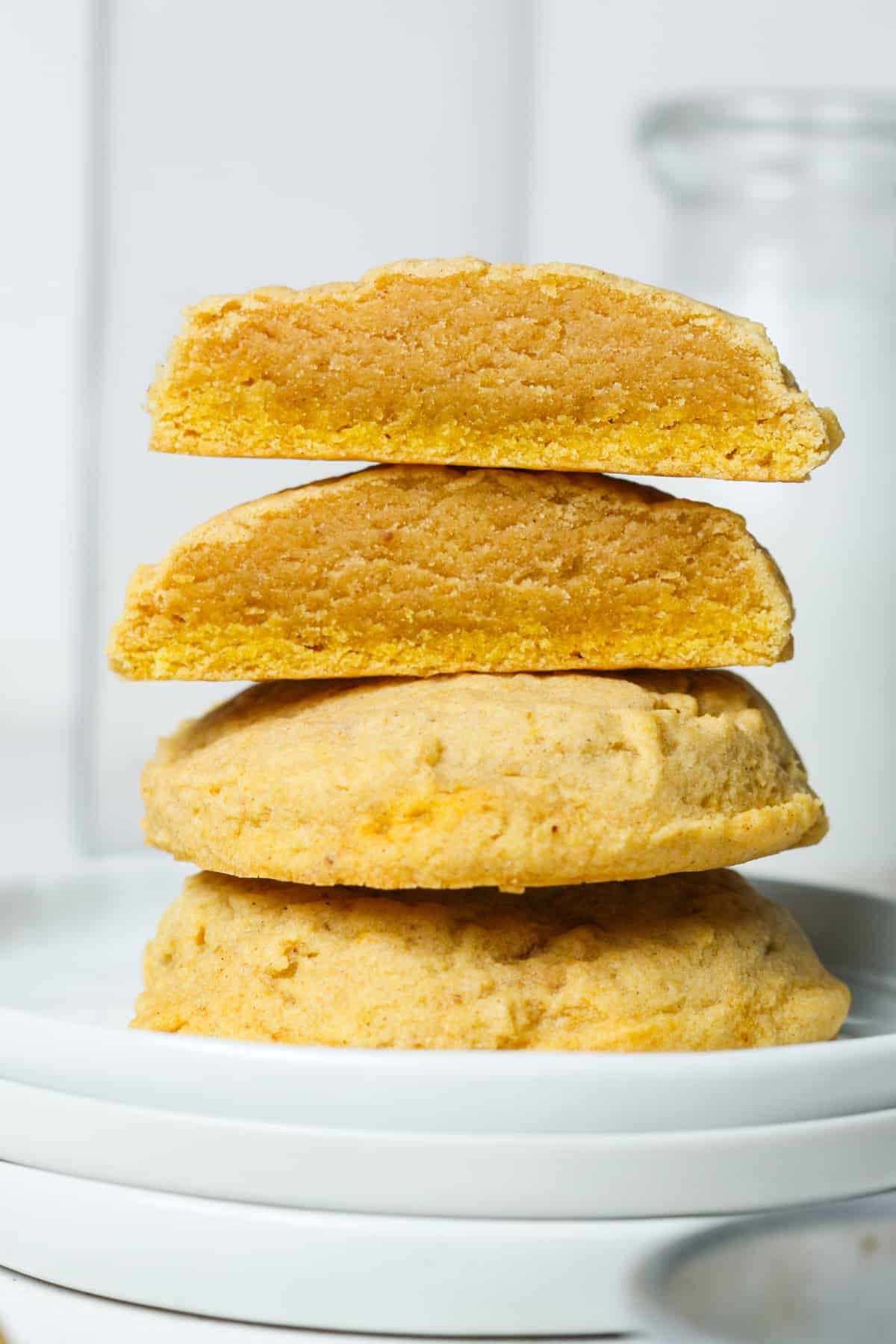 These Pumpkin Sugar Cookies are a fun and flavorful take on the classic sugar cookie! They are soft baked, warmly spiced, and so easy.
72. Vegan Pumpkin Cake (Oat & Almond Flour) With Cream Cheese Frosting
This Vegan Pumpkin Cake (Oat & Almond flour) with Cream Cheese Frosting is perfect for those of us who love pumpkin desserts but want to eat a little healthier. Like all of my dessert recipes it is vegan, gluten free and refined sugar free. It is topped off with a dairy free cream cheese frosting and is so so good.
73. Pumpkin Cheesecake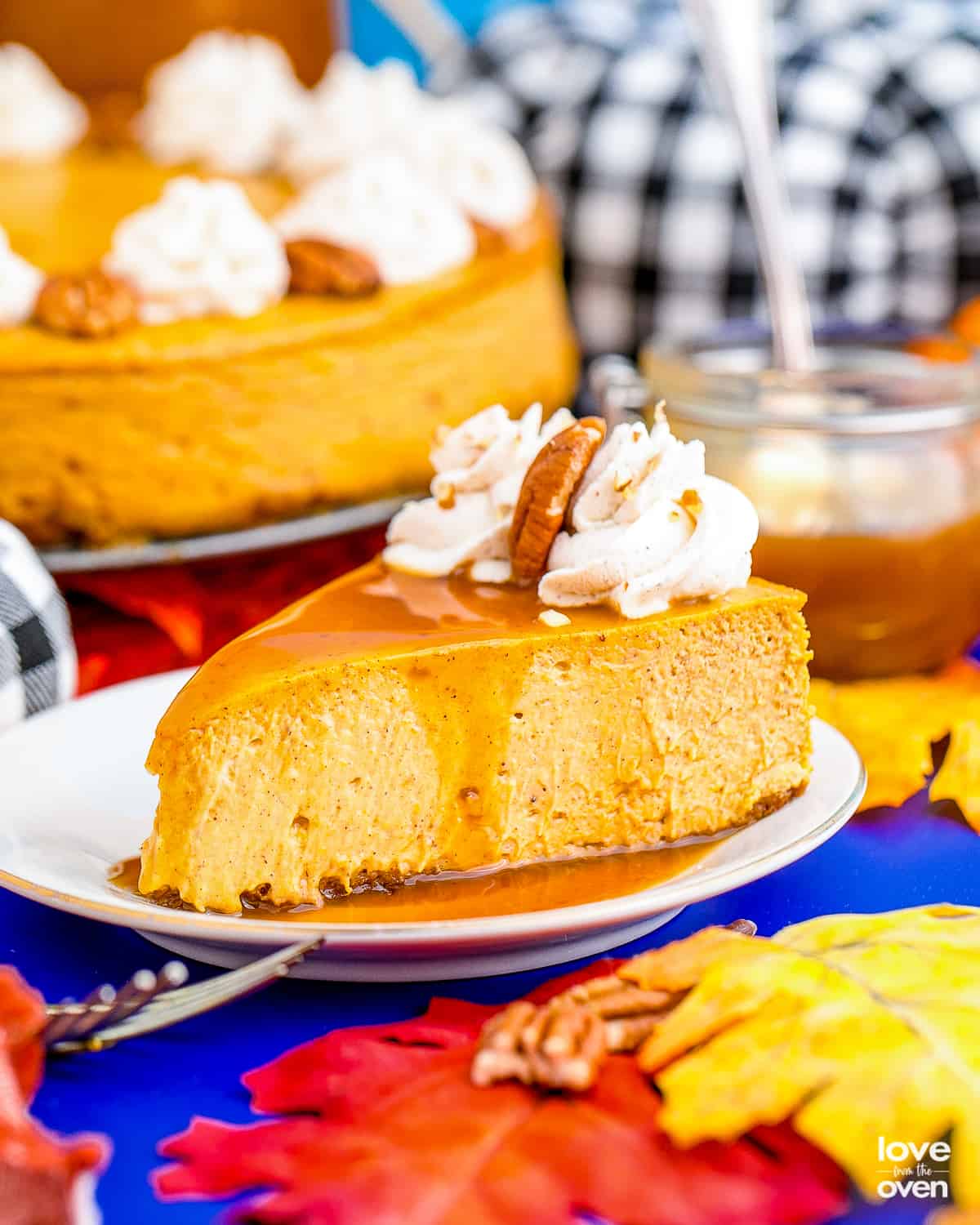 This incredible Pumpkin Cheesecake recipe is the perfect dessert to enjoy this fall. A creamy pumpkin flavored cheesecake sits on a gingersnap cookie crust, creating the perfect combo of fall flavors. If you love pumpkin pie and cheesecake, just wait until you enjoy them both at once with this easy recipe!
74. The Best Easy Pumpkin Pie Recipe Without Eggs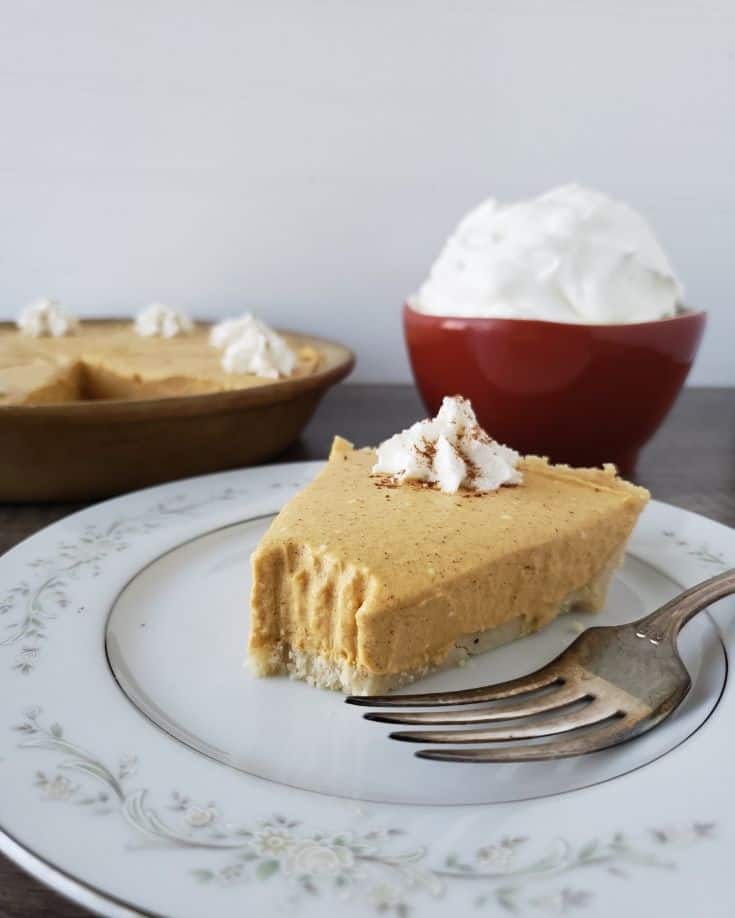 This easy pumpkin pie recipe without eggs is a delicious low-carb and gluten-free dessert has a super creamy filling with a flaky crust.
75. Pumpkin Donuts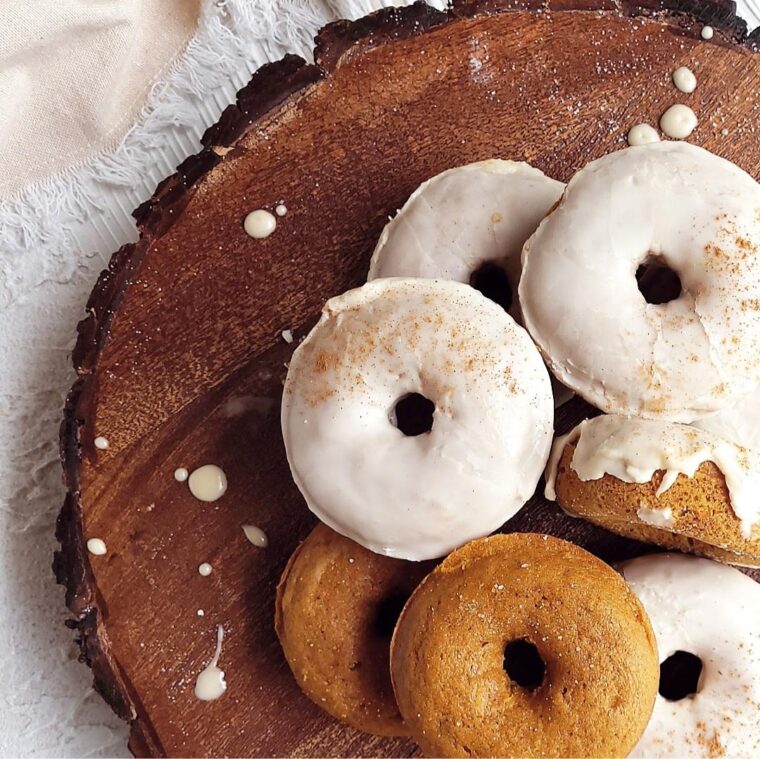 Prepare to fall in love with these easy-peasy Pumpkin Donuts. Topped with a coffee glaze, these soft, fluffy donuts are oven baked and spiced to perfection.
76. Spiced Pumpkin Cheesecake with Oat Crust
With a homemade oat crumble crust, this spiced pumpkin cheesecake will not disappoint! Topped with fluffy cinnamon whipped cream, it freezes well so you can make it ahead for a party or holiday.
77. Pumpkin Cheesecake and Chocolate Mousse Topped with Dark Chocolate Ganache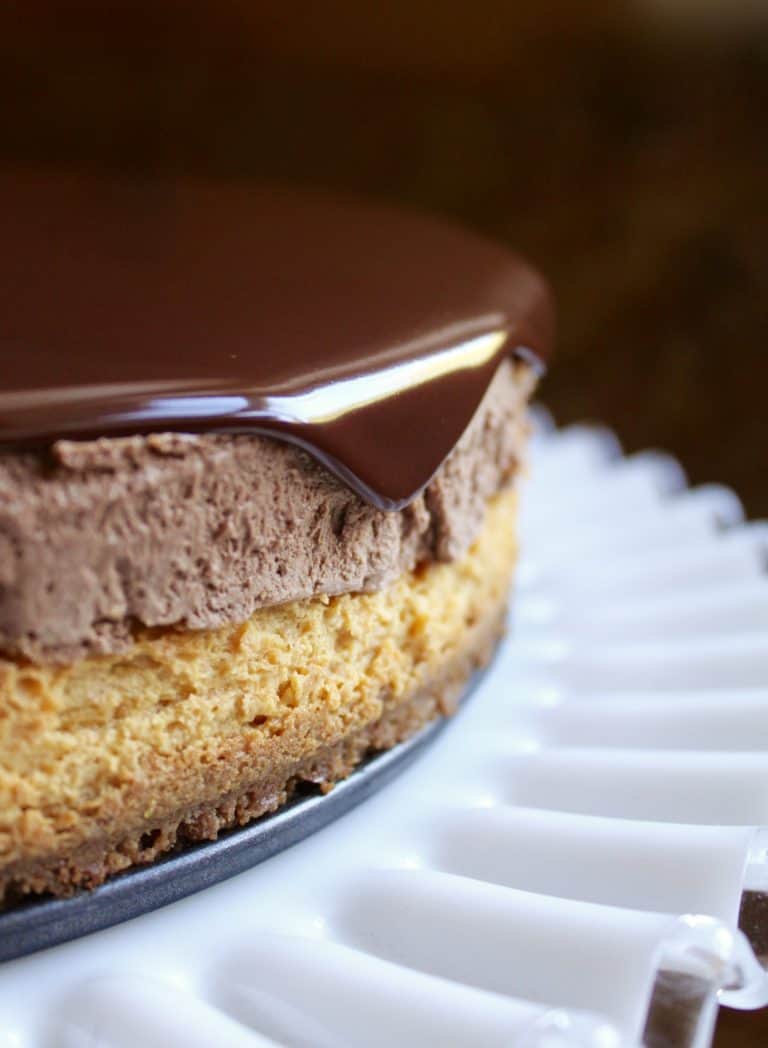 One of the most decadent pumpkin desserts you'll ever have! Pumpkin cheesecake, chocolate mousse with a cookie crust is topped with a dark chocolate ganache for a showstopper of a dessert!
78. Homemade Pumpkin Spice Syrup & Pumpkin Spice Latte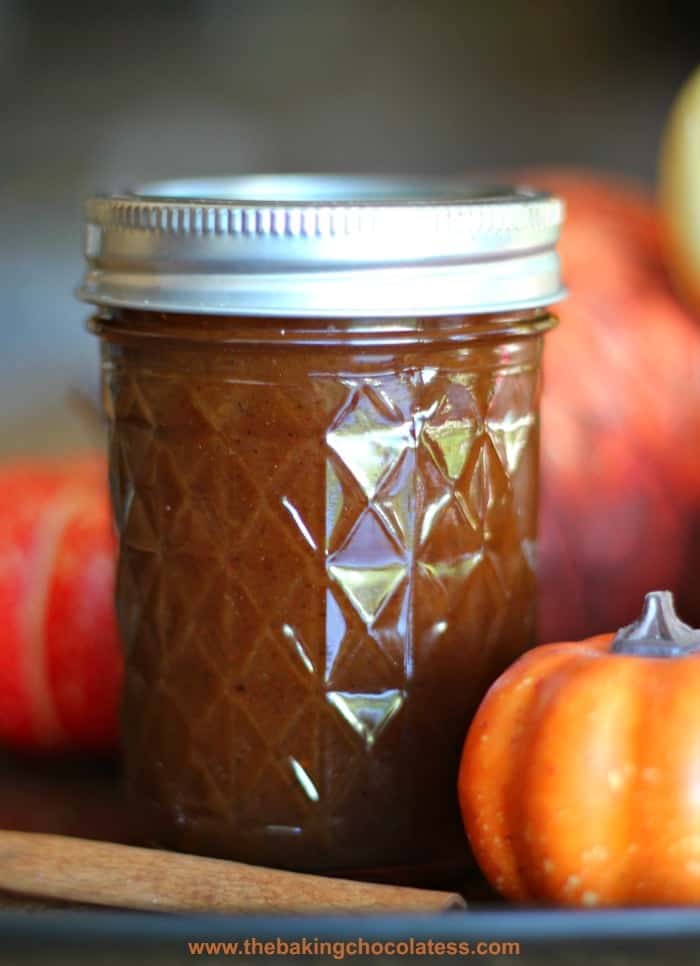 People go mad for this Homemade Pumpkin Spice Syrup & Pumpkin Spice Latte coffee recipe. Fragrant spices of cinnamon, nutmeg, ginger, and cloves are happily wafting together in this robust pumpkin-flavored syrup.
79. Instant Pot Pumpkin Bread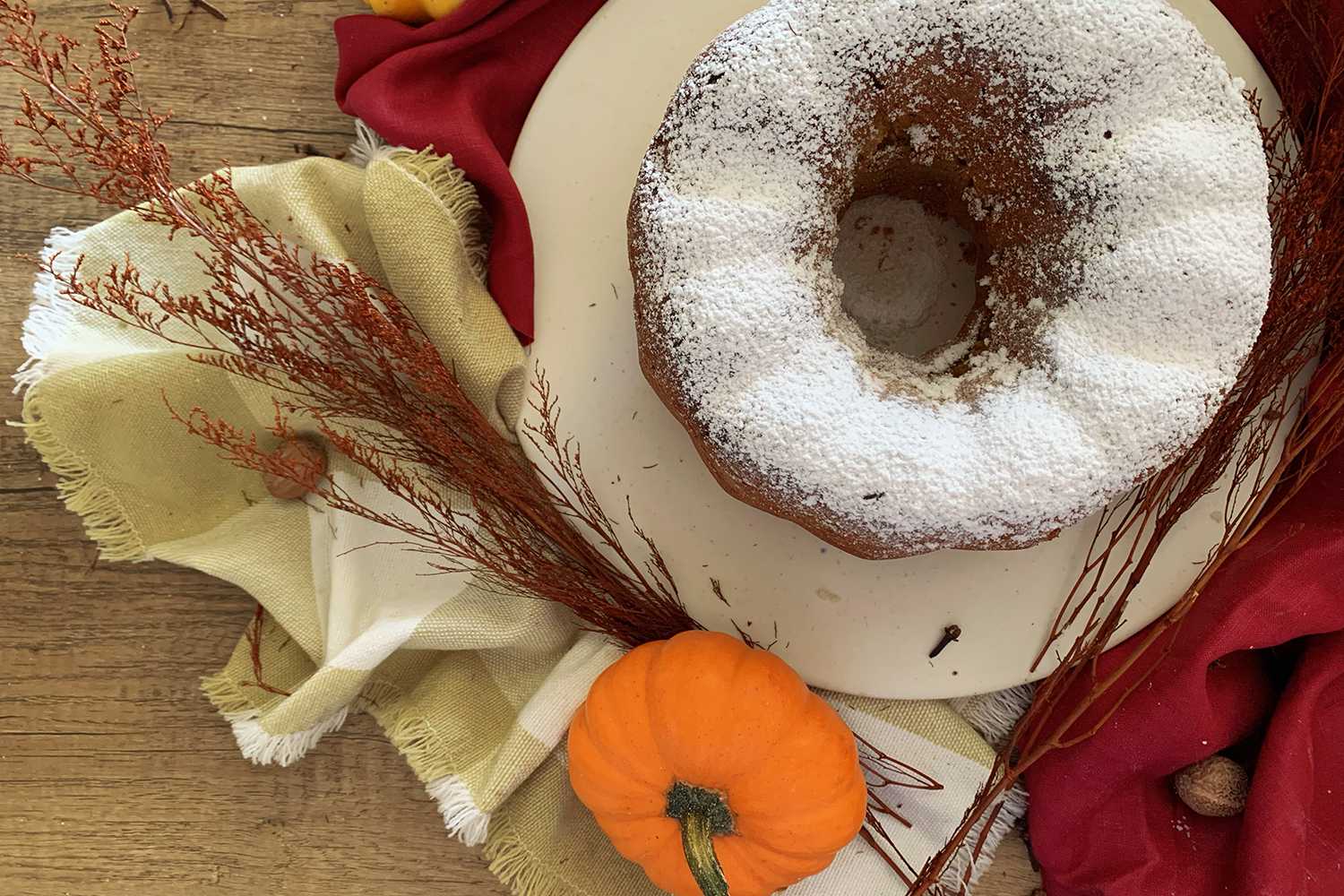 This Instant Pot bread is the perfect breakfast to kick off your day with plenty of energy! Just try a slice of this quick pumpkin bread with your morning coffee or with a glass of milk and you'll soon get addict.
80. Pumpkin Ice Cream
Smooth, silky pumpkin ice cream tastes like a scoop of frozen pumpkin pie. It has a silky texture, a bold pumpkin flavor, a plush mouthfeel, and a subtle pumpkin spice flavor!
81. Tasty Pumpkin Spice Twist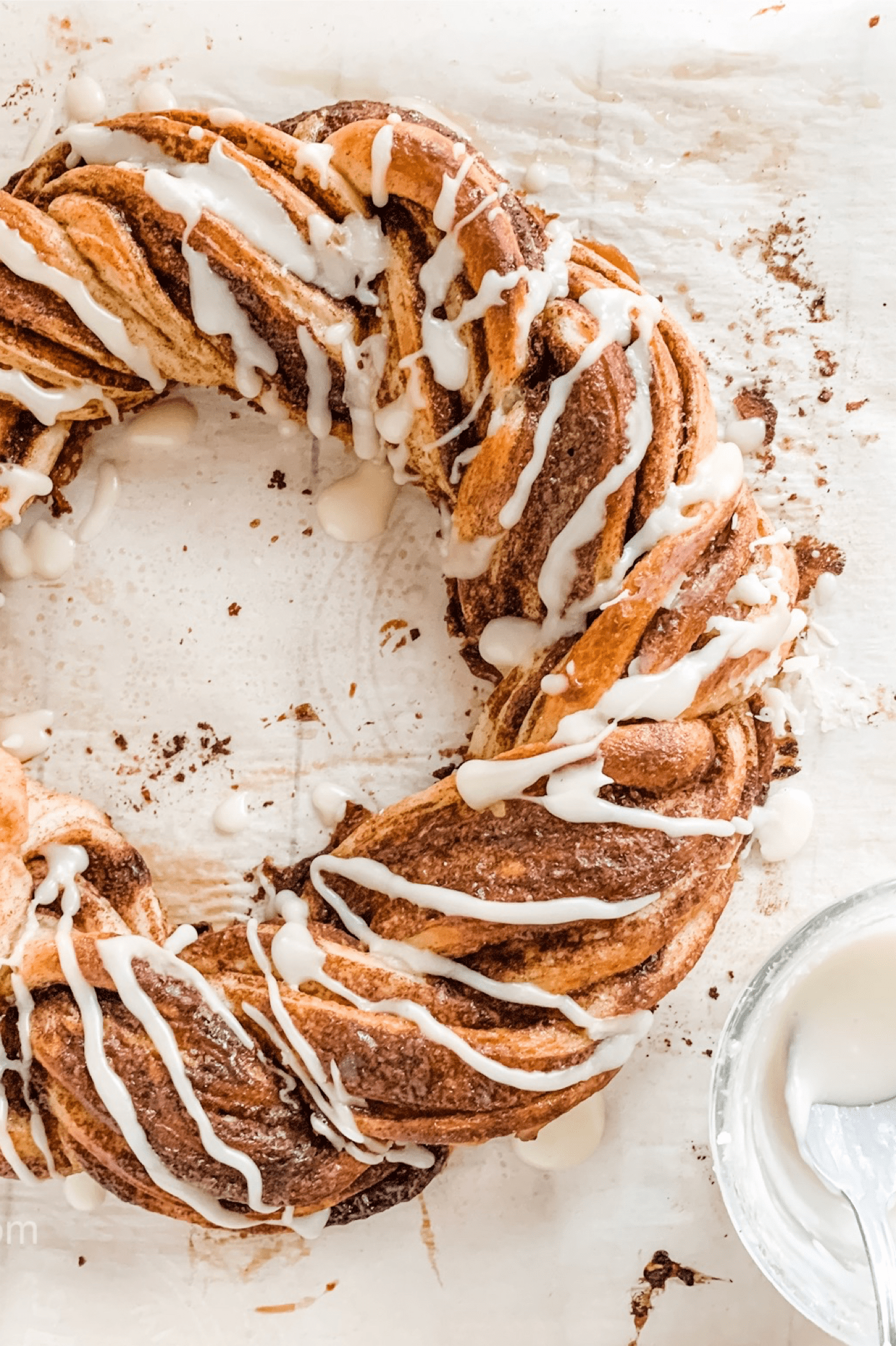 Everyone will ooh and ahh at this delectable pumpkin bread twist! It looks complicated to make, but it's deceptively easy.
82. Keto Pumpkin Roll
This keto pumpkin roll is one of my favorite autumn dessert recipes. Loaded with pumpkin spices, make the best sugar-free pumpkin roll that is gluten-free, low in carbs, and super quick with just a few ingredients.
83. Pumpkin Bread with Streusel Topping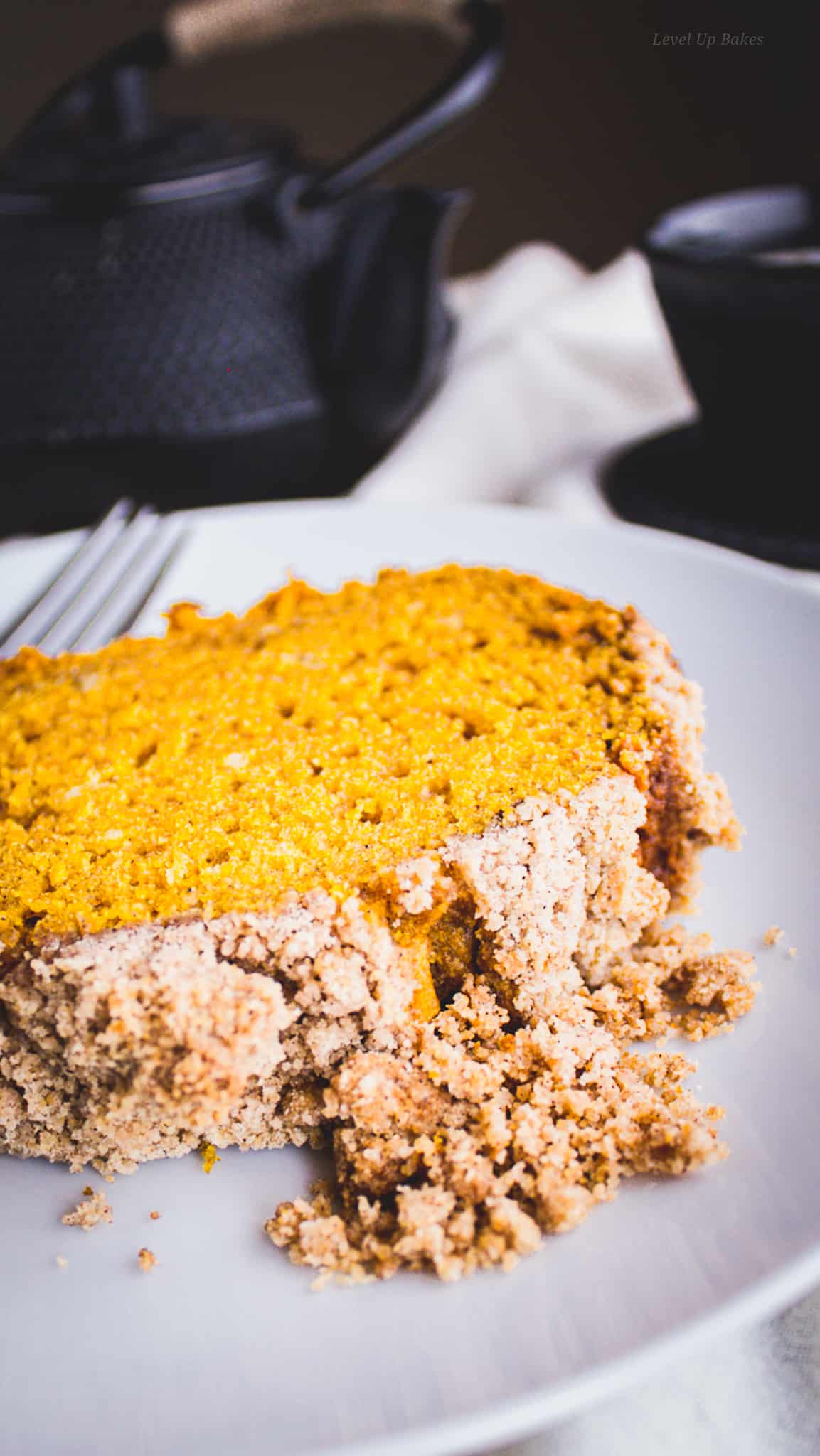 Beautifully soft, moist, and tasty! This an easy recipe to whip up with that leftover Pumpkin Puree in your fridge. Let this Pumpkin Bread with Streusel Topping fill your home with the cozy smell of fall.
84. Pumpkin Icebox Cake
Pumpkin Icebox Cake with Gingersnaps is an easy, no-bake dessert of pumpkin, cream cheese, and fresh whipped cream layered with gingersnap cookies. The ingredients magically transform into soft, creamy cake after chilling in the refrigerator!
85. Gluten Free Baked Pumpkin Donuts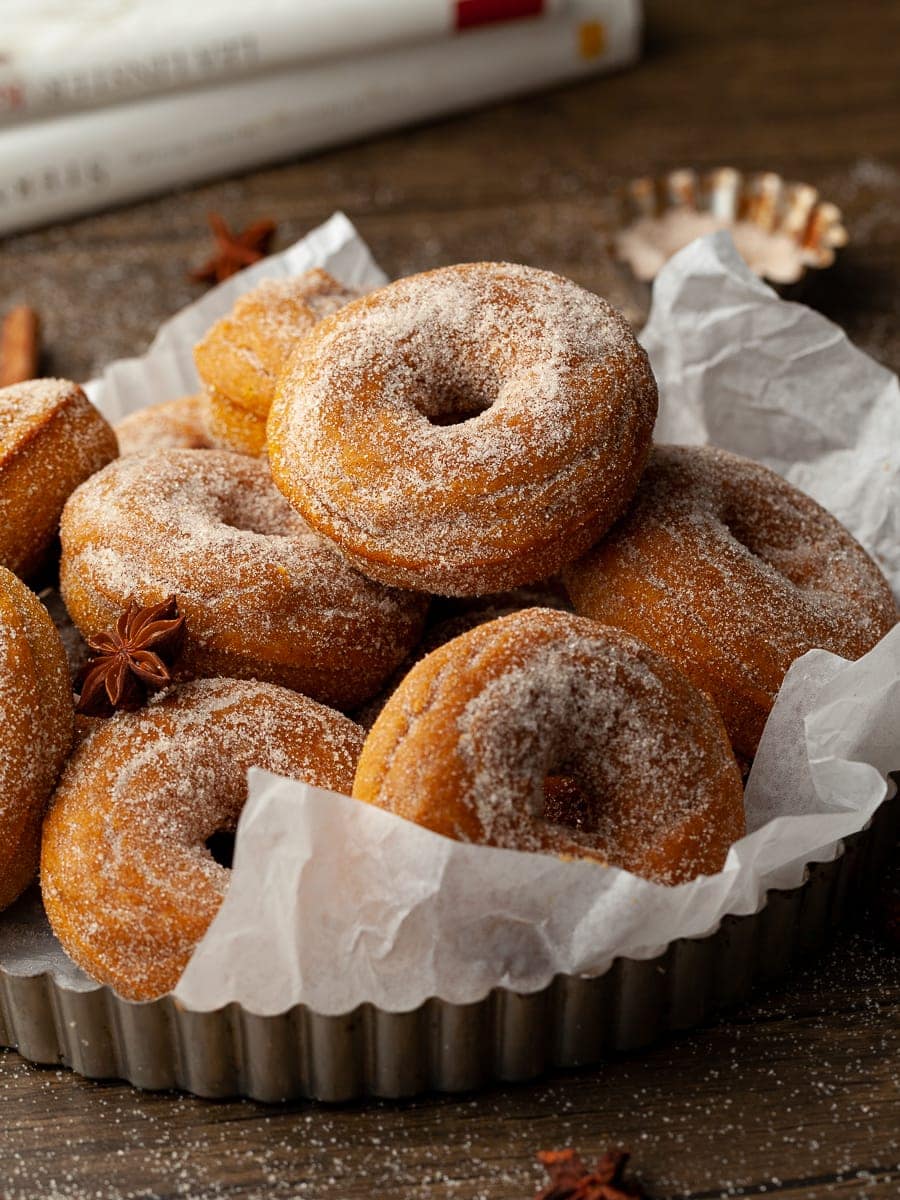 These healthy Gluten free baked pumpkin donuts are every (gluten free) donut lover's dream come true. They have a lovely light and fluffy texture, the perfect amount of fall spices, and just the right amount of sweetness.
86. Gluten-Free Pumpkin Scones (Vegan, Allergy-Free) Healthy Starbucks Copycat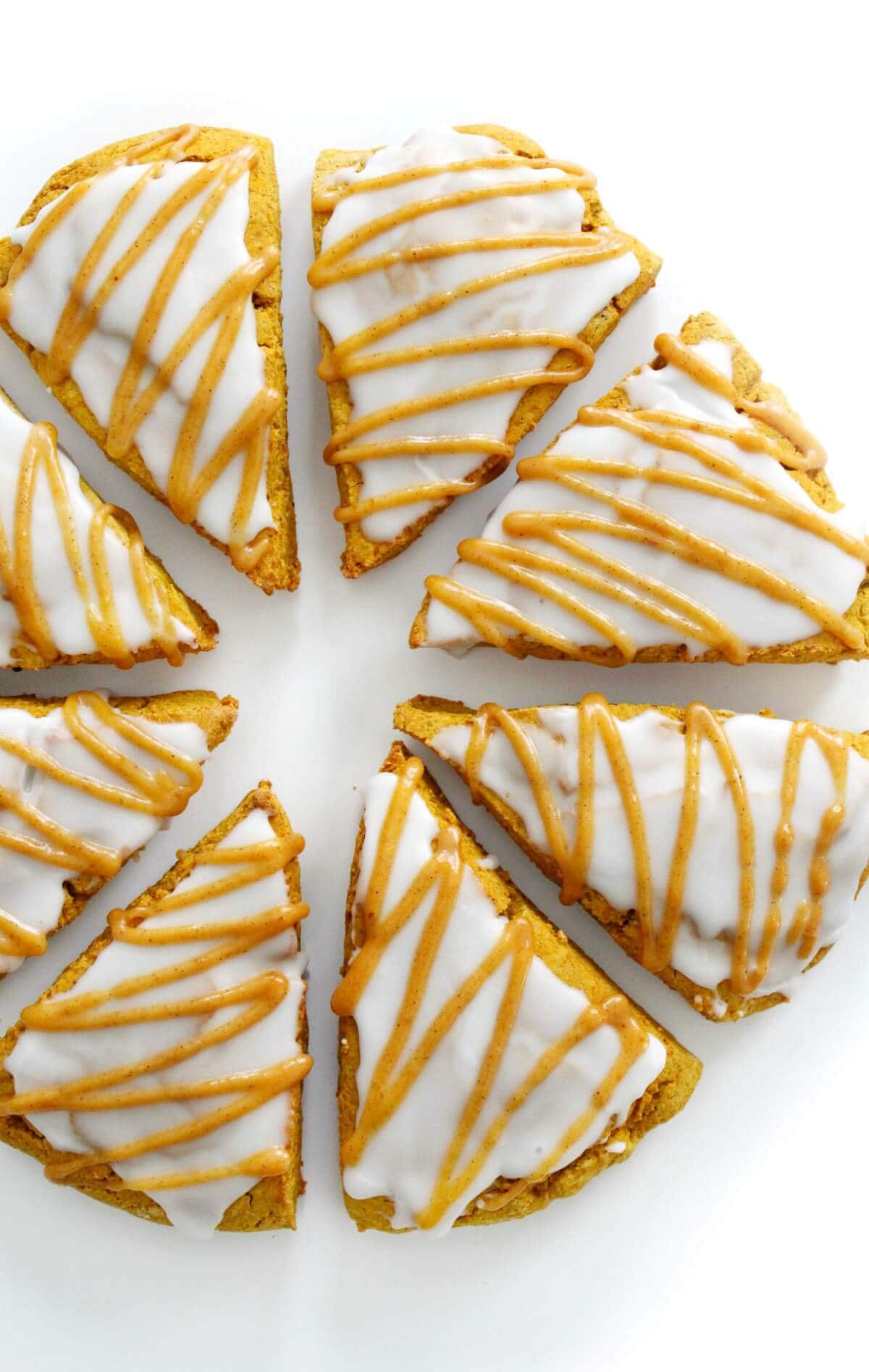 These soft and tender Gluten-Free Pumpkin Scones are vegan, allergy-free, perfectly spiced with fall flavors, lightly topped with icing, and a maple pumpkin spice drizzle! These easy homemade scones are a healthy Starbucks copycat recipe that's packed with real pumpkin and perfect for breakfast or dessert right at home!
87. Orange Cranberry Pumpkin Quick Bread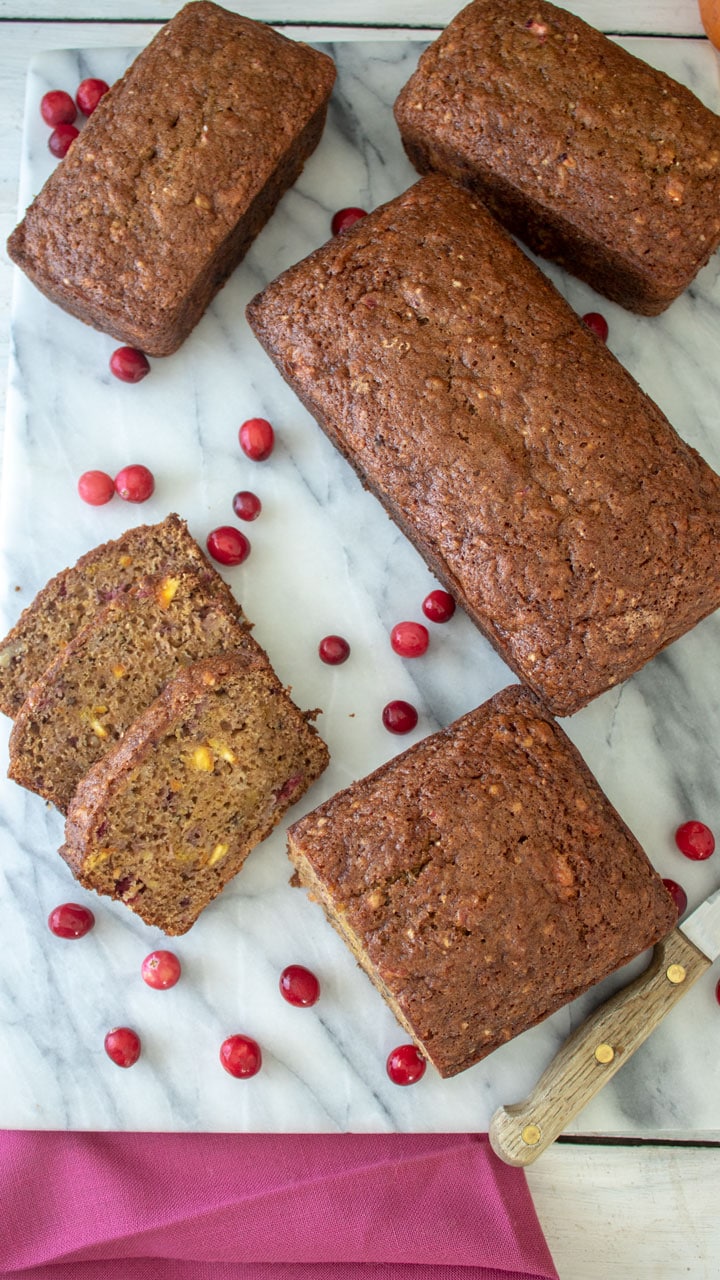 Cranberry Pumpkin Quick Bread is a favorite of everyone who tries it! The fruits really elevates a plain old pumpkin bread to the next level!
88. Pumpkin Snickerdoodle Cookies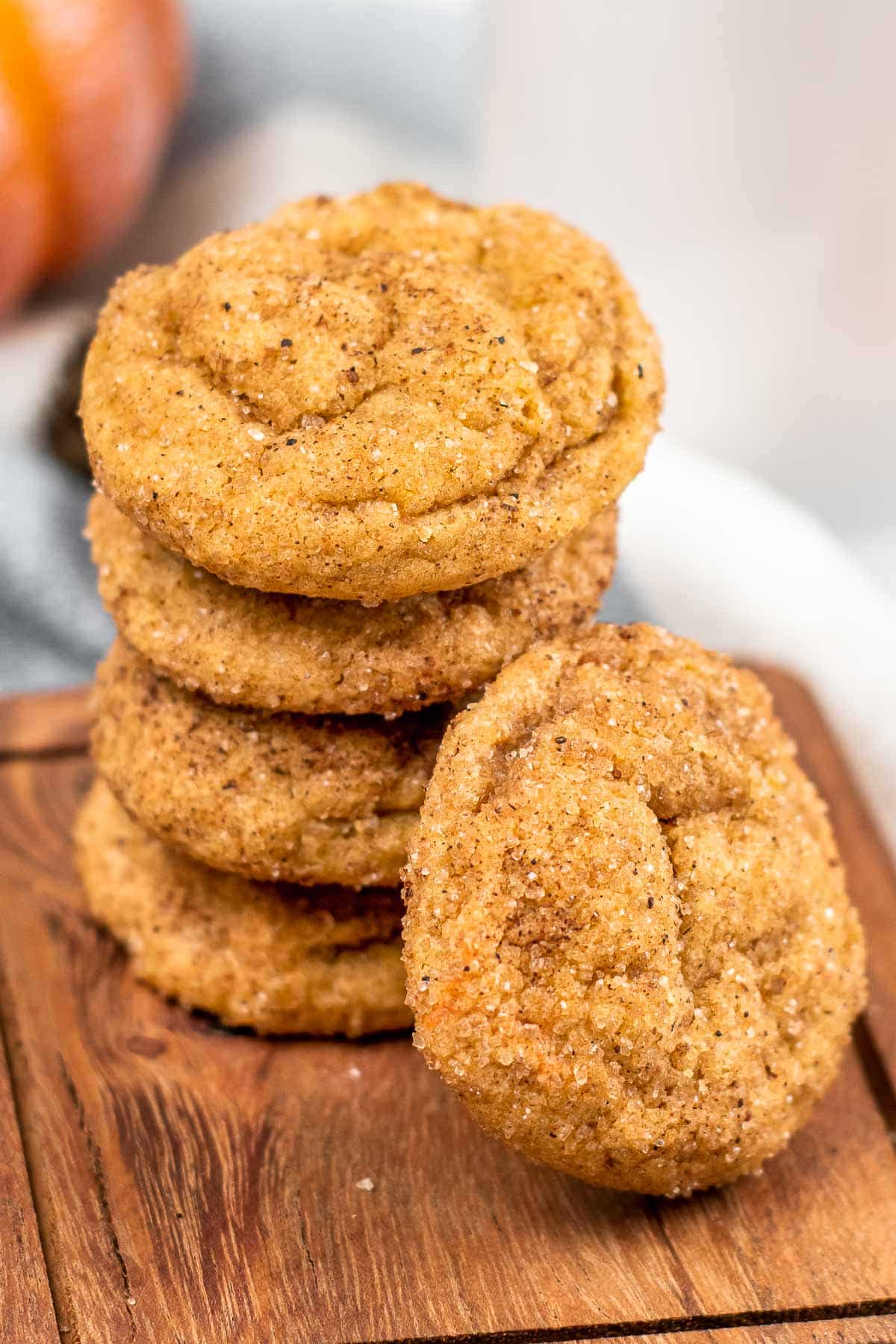 These Pumpkin Snickerdoodle Cookies are the perfect fall treat! Made with real pumpkin and a blend of warm spices, these soft and chewy cookies are rolled in a cinnamon-sugar mixture before being baked to perfection. Whether you're a fan of snickerdoodles or looking for a delicious pumpkin-flavored cookie, this recipe is sure to become your new favorite.
89. Apple Butter Pumpkin Pie
Apple Butter Pumpkin Pie is a flavorful sweet treat that combines all the flavors of Fall! Easy to put together and a fun variation on classic pumpkin pie!
90. The Best Bourbon Pumpkin Cheesecake
With a pecan graham cracker crust, bourbon pumpkin cheesecake base, and topped off with a generous drizzle of sweet bourbon cream sauce, every bite is melt-in-your mouth perfection. Enjoy the flavors of fall with a cheesecake recipe that's made to impress!
91. Pumpkin Roll Recipe | Classic + Delicious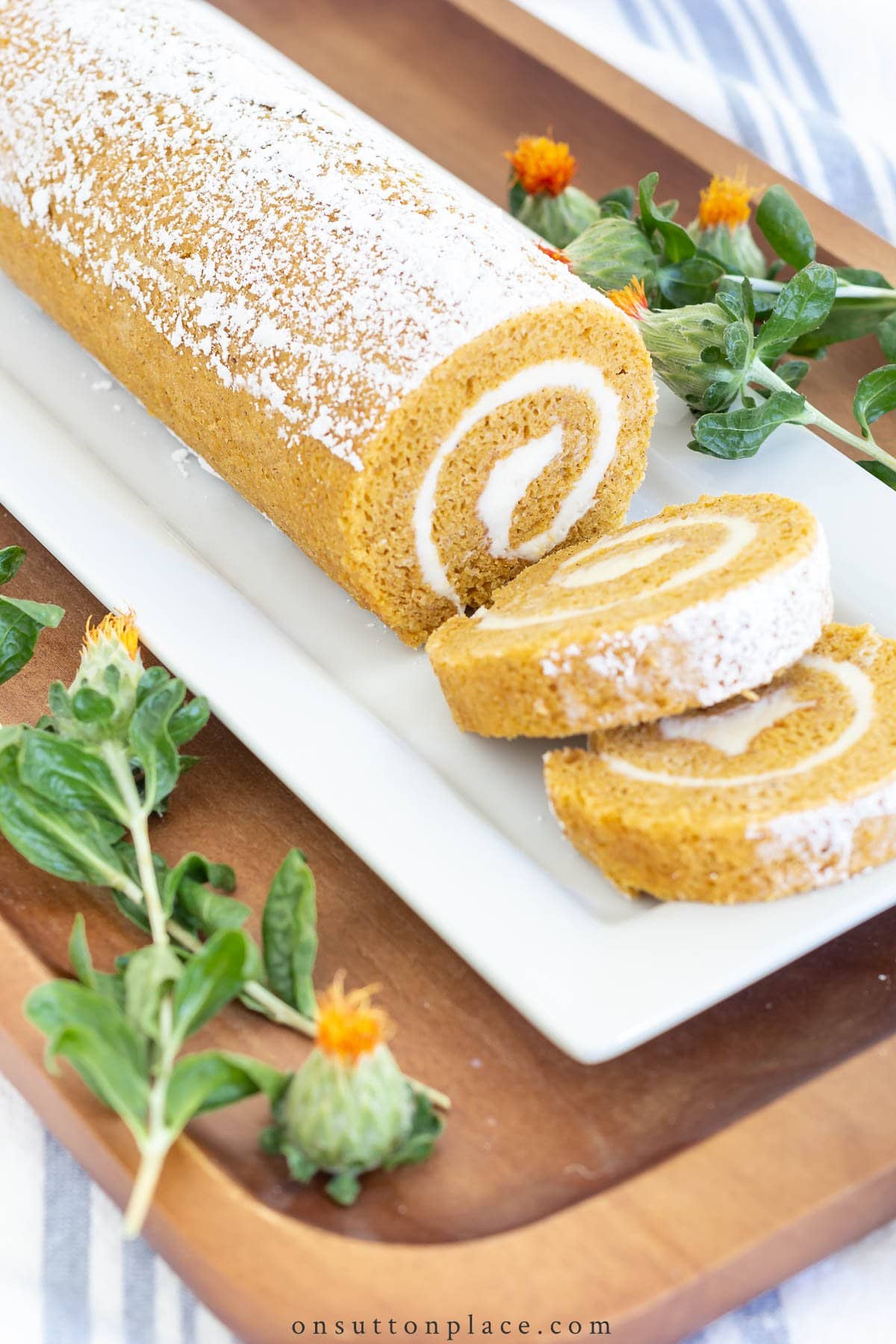 This classic pumpkin roll recipe is on my baking list every fall! It's the perfect, make-ahead dessert for family gatherings, potlucks, Thanksgiving, or Christmas.
92. Perfect Vegan Pumpkin Cookies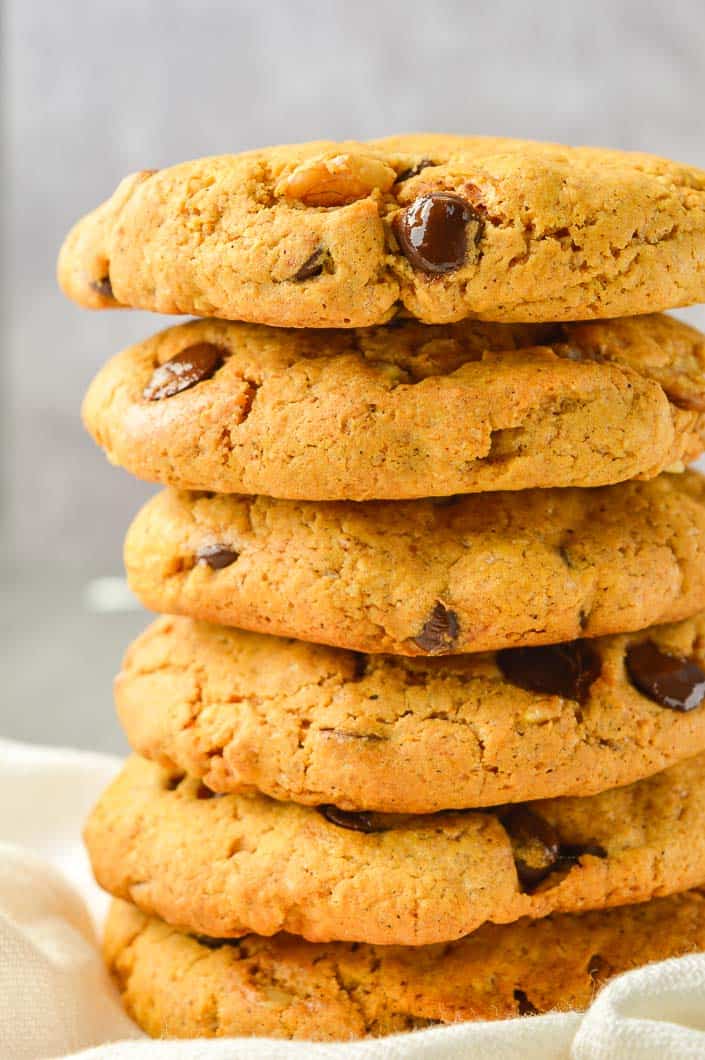 These gorgeous tasty epic vegan pumpkin cookies are studded with chocolate chips and optional chunks of walnuts for a thick satisfying quick dessert.
93. Pumpkin Snickerdoodles
Pumpkin Snickerdoodles are soft and chewy pumpkin spice cookies. These tasty cookies get an extra bump of flavor from brown butter and plenty of pumpkin pie spice. The cookies are easy to make – no mixer, no chilling required.
94. Baked Vegan Pumpkin Cheesecake (Gluten-free, Oil-free)
This pumpkin cheesecake is so good! You only need6 ingredients to make this guilt-free dessert!
95. Pumpkin Banana Muffins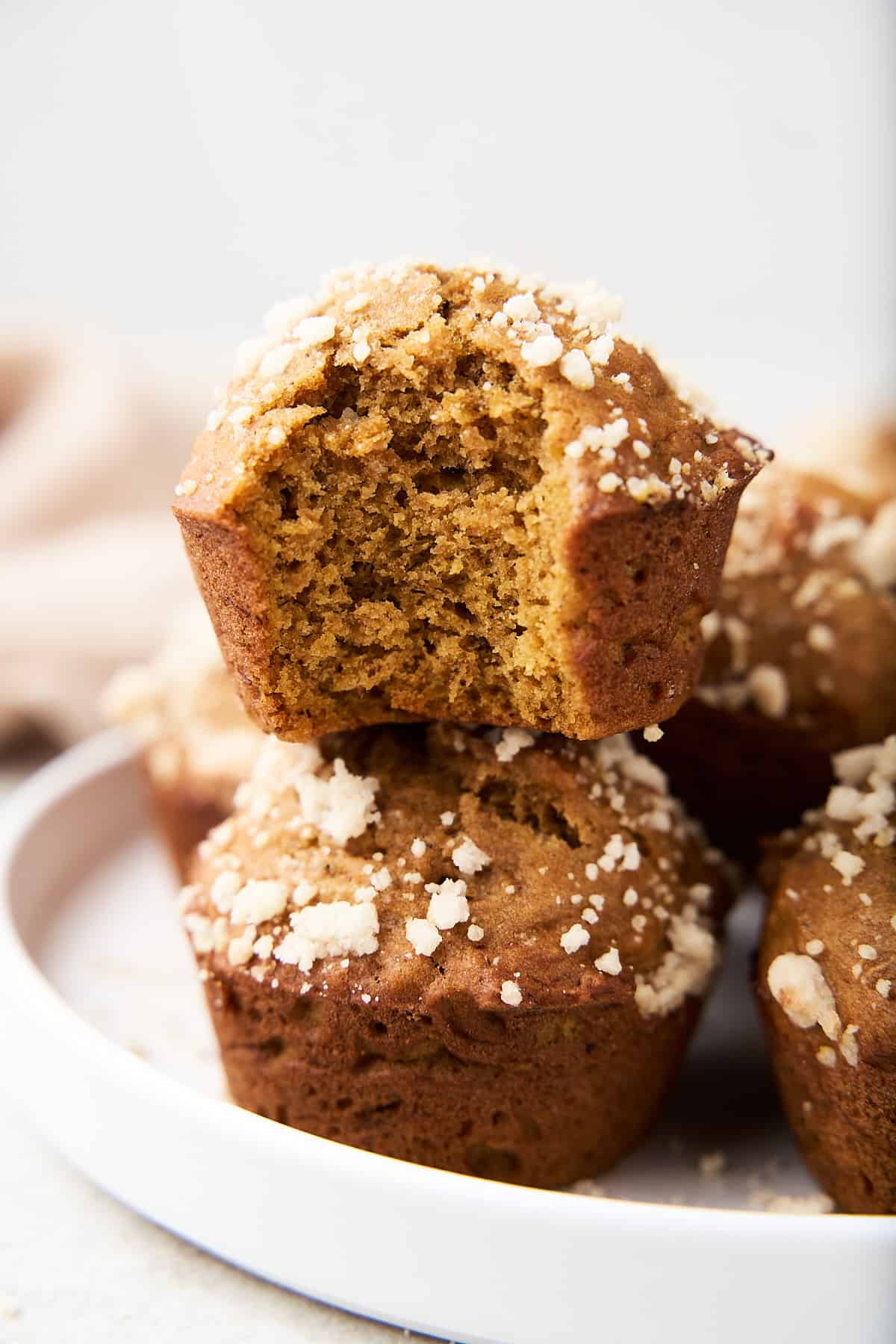 Try these pumpkin banana muffins for an incredible combination of two classic desserts — pumpkin muffins and banana bread. Each bite is soft, tender, and full of warming spices. Made from scratch, this vegan treat is guaranteed to impress!
96. Vegan Pumpkin Cinnamon Rolls
These vegan pumpkin cinnamon rolls are a perfect autumn dessert, made with less sugar but still plenty of pumpkin spice flavour. You can make them with a spice mix or pure cinnamon, your choice. Just make them before the season is over!
97. Copycat Starbucks Pumpkin Cream Cheese Muffins
Copycat Starbucks Pumpkin Cream Cheese Muffins are moist, perfectly spiced, and have a cream cheese filling that is Heavenly!
98. Pumpkin Pie Cupcakes
If you are a fan of pumpkin pie, you will find these Pumpkin Pie Cupcakes to be a perfect spin on the traditional dessert. Pumpkin pie in the form of a cupcake. All the same great flavors just without the crust. Just add on a dollop of whipped cream for a perfect individual fall dessert.
99. STREUSEL TOPPED PUMPKIN PIE
This Streusel Topped Pumpkin Pie is a great fall dessert or Thanksgiving addition.
by The Girl Who Ate Everything
100. Pumpkin Spice Nutella Swirl Ice Cream Pie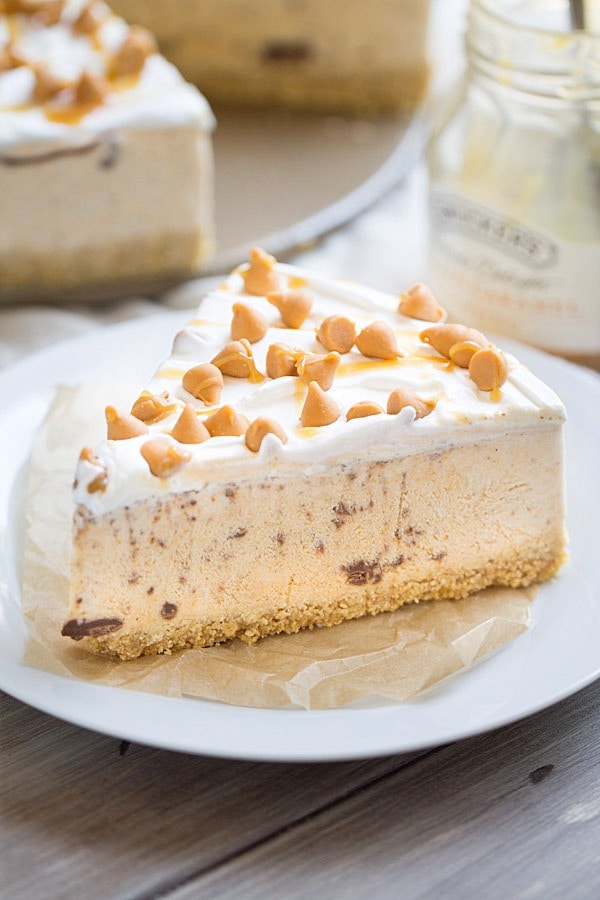 Rich and creamy vanilla ice cream is mixed with pumpkin puree and spices and then poured into a graham cracker pie crust. Then creamy Nutella is swirled into the ice cream. After freezing the pie overnight, Cool Whip is spread on top, followed by butterscotch chips and caramel drizzle.
101. Pumpkin Cupcakes with Caramel Cream Cheese Frosting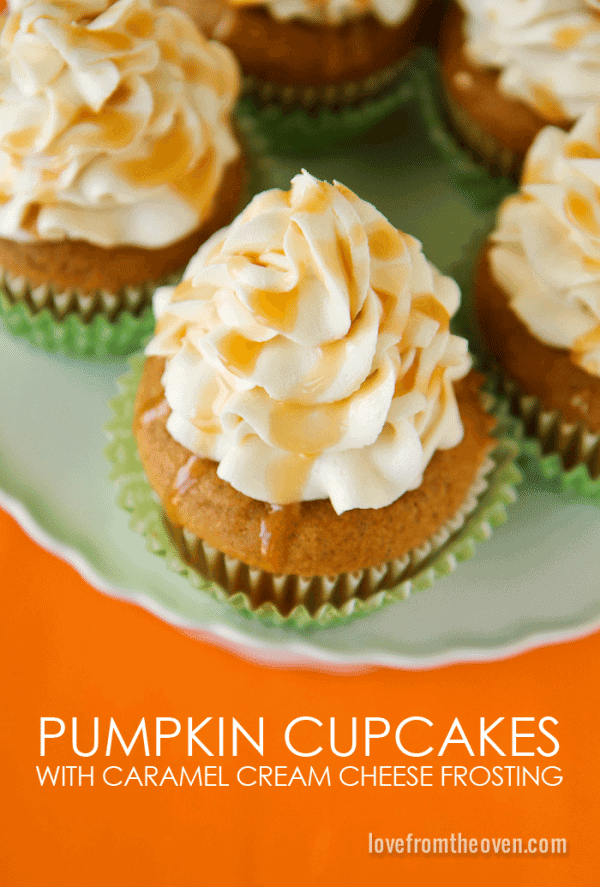 A delicious blend of pumpkin, caramel and cream cheese, these pumpkin cupcakes are a perfect fall dessert.
102. No Bake Pumpkin Dessert
No-Bake layered lush desserts are probably one of the best things ever. They're amazing in summer when it's too hot to cook – but they're a great party dish all year round, which is why I've been itching to make one with pumpkin!
103. Pumpkin S'mores Cupcakes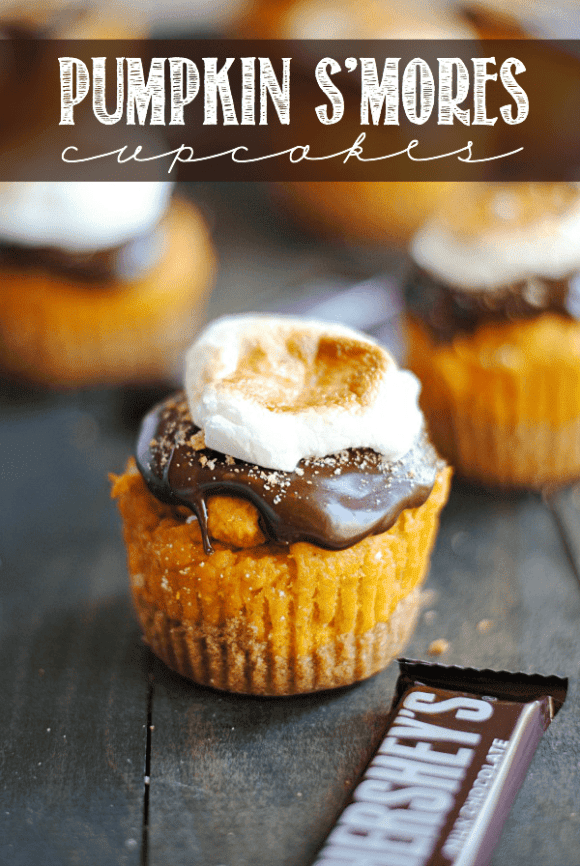 S'mores Pumpkin Cupcakes are made with graham cracker crusts, an easy 3-ingredient pumpkin spice cupcake recipe, marshmallow cream filling, chocolate ganache, and a toasted marshmallow up on top. This S'mores Pumpkin Cupcake Recipe is the perfect treat to bridge the gap between the end of summer fun and the start of Fall baking.
104. PUMPKIN SPICE TURTLES
ou'll love these traditional Rolo Pretzel Turtles that are perfect for gift giving during the holidays. Only 3 ingredients.
105. Classic Pumpkin Roll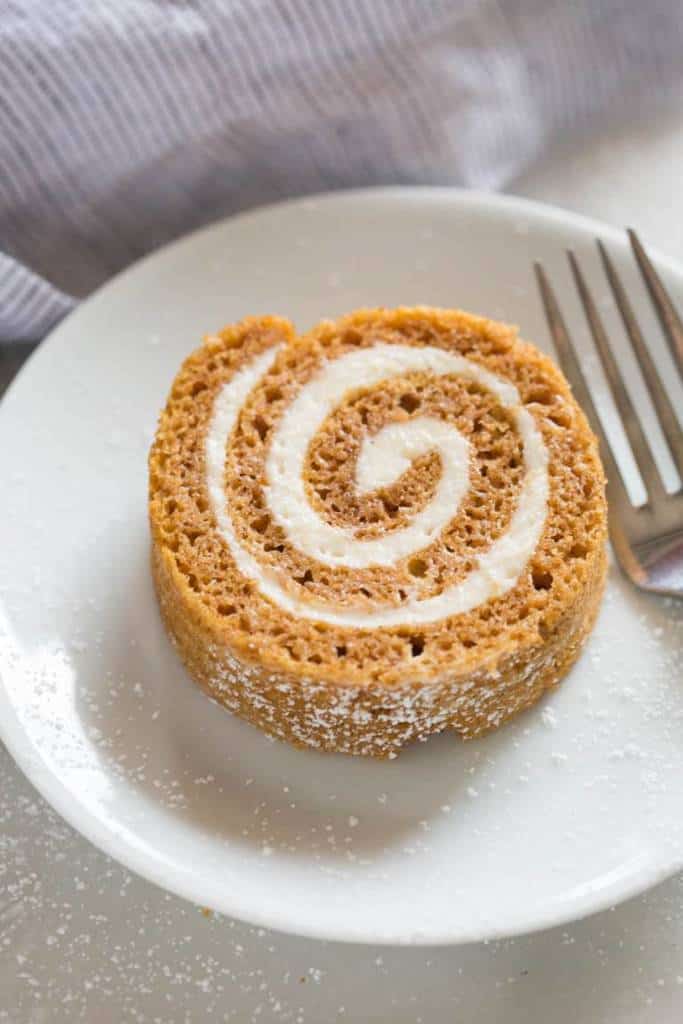 I've got one simple trick that makes this classic Pumpkin Roll recipe EASY and mess-free! It has the best soft texture and flavor with a delicious cream cheese filling.
106. Turtle Pumpkin Ice Cream Cake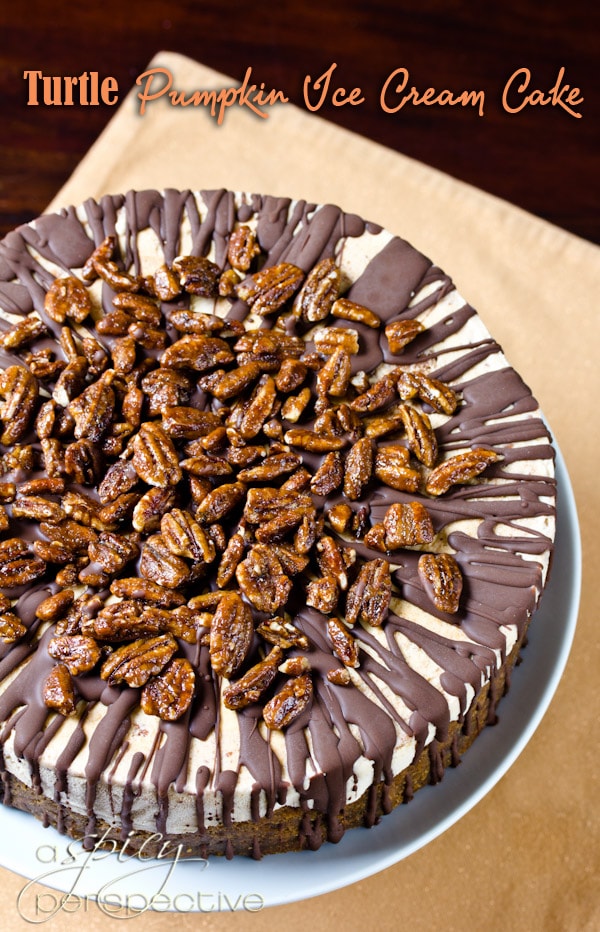 Turtle Pumpkin Ice Cream Cake: A seasonal celebration Ice Cream Dessert that doubles as a Thanksgiving Dessert.
107. Pumpkin Chocolate Chip Blondies
Pumpkin chocolate chip blondies are insanely tender and delicious ~ I guarantee these soft pillowy pumpkin bars will be your new favorite fall snack!
108. White Chocolate Pumpkin Snickerdoodles
These pumpkin snickerdoodles are everything you love about snickerdoodles and pumpkin pie in one. I love the sweet flavor and creamy texture that the white chocolate chips add, but feel free to leave them out. Adapted from my pumpkin chocolate chip cookies, this cookie dough comes together without an egg and the cookies have a wonderfully chewy texture.
109. Pecan Pumpkin Dessert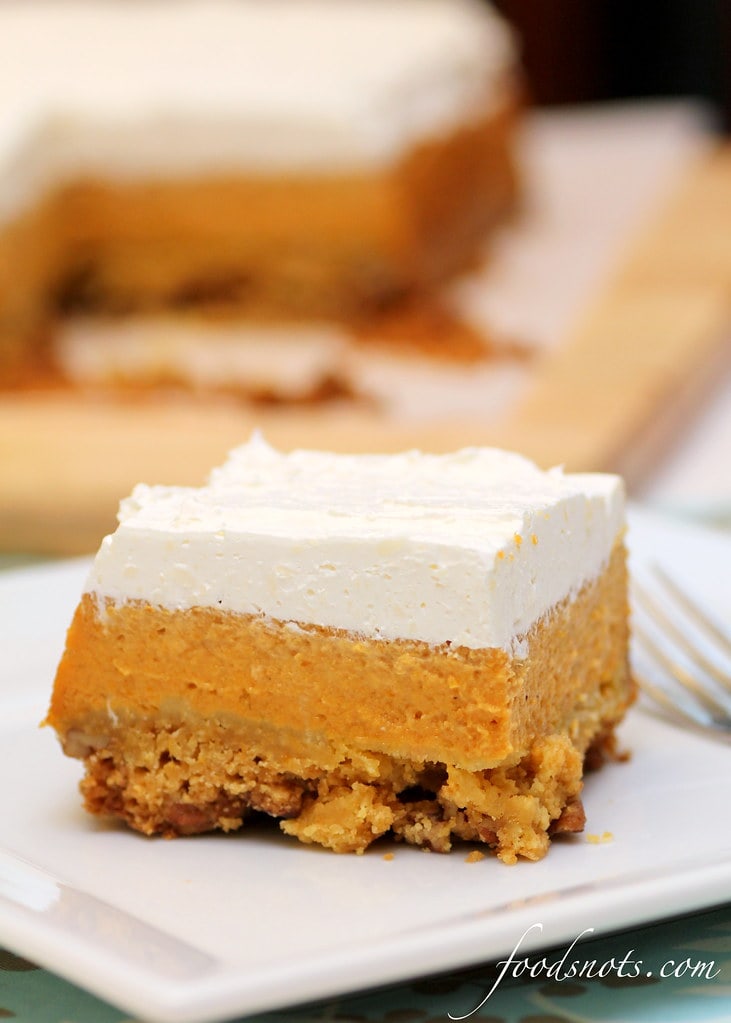 The bottom is what totally makes this dessert. It's crumbly and caramel tasting. The balanced perfectly by the creamy pumpkin and cream cheese frosting. Completely amazing! Enjoy!!
110. Pumpkin Poke Cake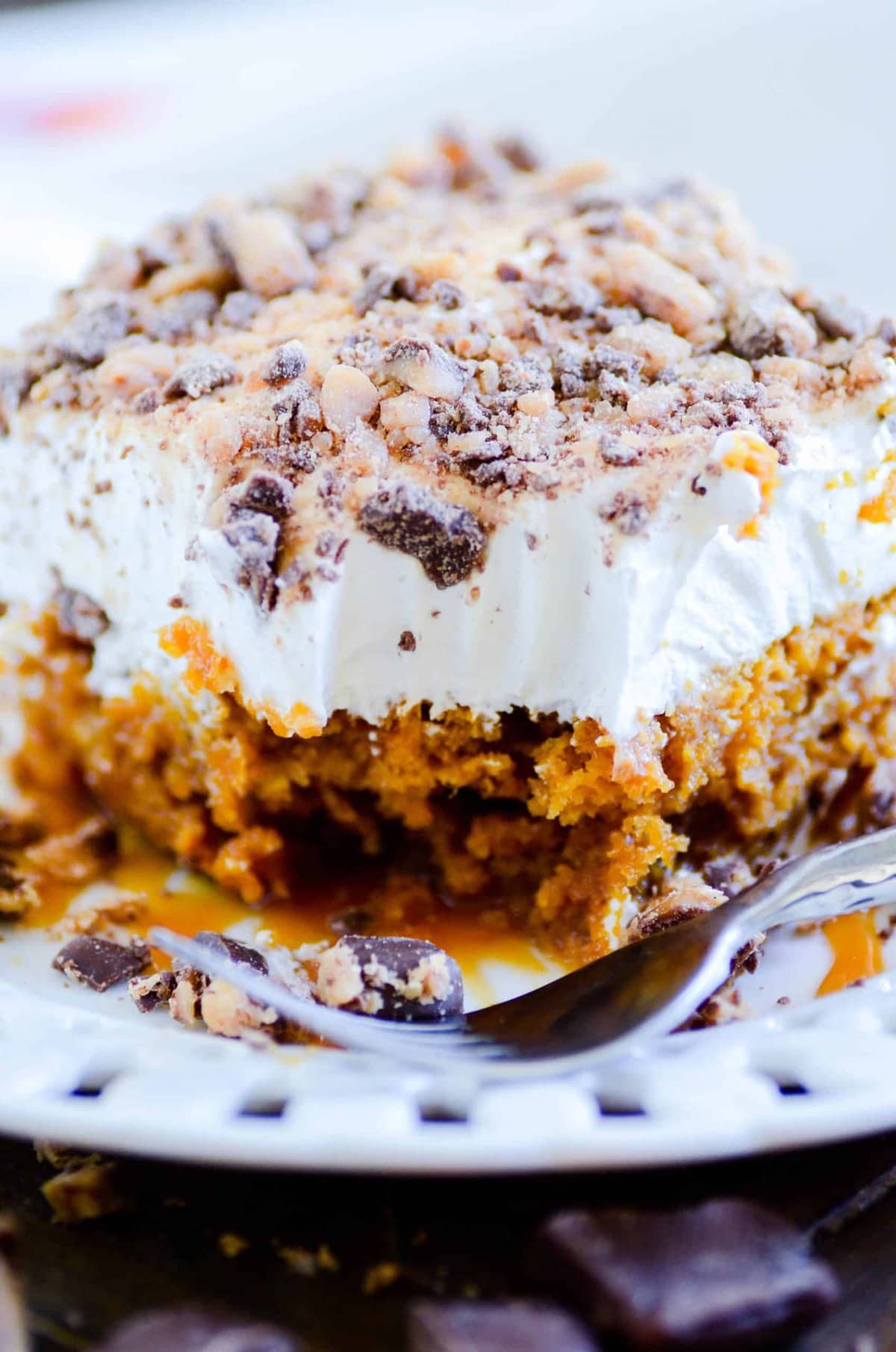 111. Pumpkin Cake with Cinnamon Cream Cheese Frosting
This cake is a three layer cake of super moist pumpkin cake and a crazy delicious cinnamon cream cheese frosting!
112. Pumpkin Silk Pie Recipe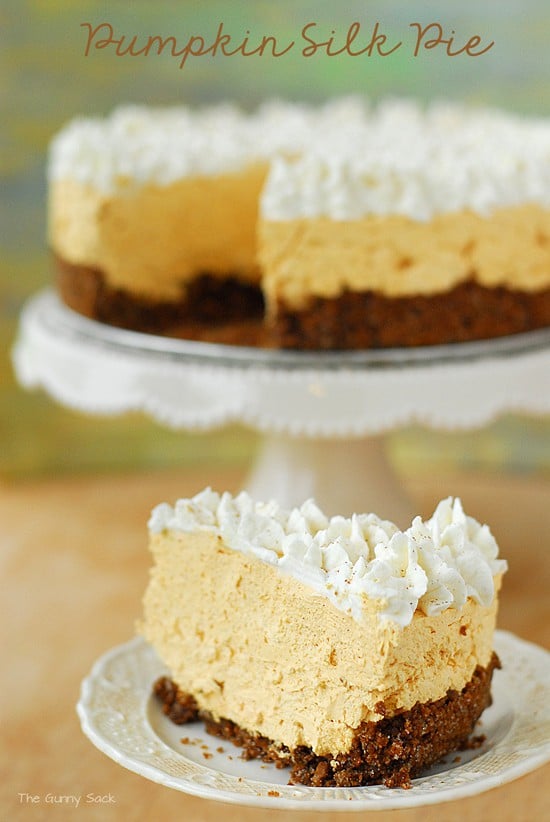 This Pumpkin Silk Pie is a delicious holiday dessert recipe that is easy to make. Pumpkin dessert recipes are perfect for holiday parties and this pie is a fun alternative to the traditional pumpkin pie. This post is sponsored by Nielsen-Massey. All opinions are 100% my own.
113. Pumpkin Pie Ice Cream Recipe
Pumpkin Ice Cream is an easy-to-make, no-churn fall dessert. No machine needed for this creamy homemade cold treat. Better than store-bought!
114. Pumpkin Cupcakes with Caramel Frosting
These Pumpkin Cupcakes with Caramel Frosting are the perfect dessert to celebrate any special occasion during the cool autumn months! Make a batch and cheers to this beautiful fall season!
115. SALTED CARAMEL PUMPKIN PARFAITS
These Salted Caramel Pumpkin Parfaits are layered with gingersnaps, pumpkin pudding, and homemade salted caramel sauce and served in cute little mason jars! This (mostly) no-bake dessert is perfect for traveling, so be sure to save this recipe for the holidays!
116. DELICIOUSLY SIMPLE PUMPKIN DESSERT BARS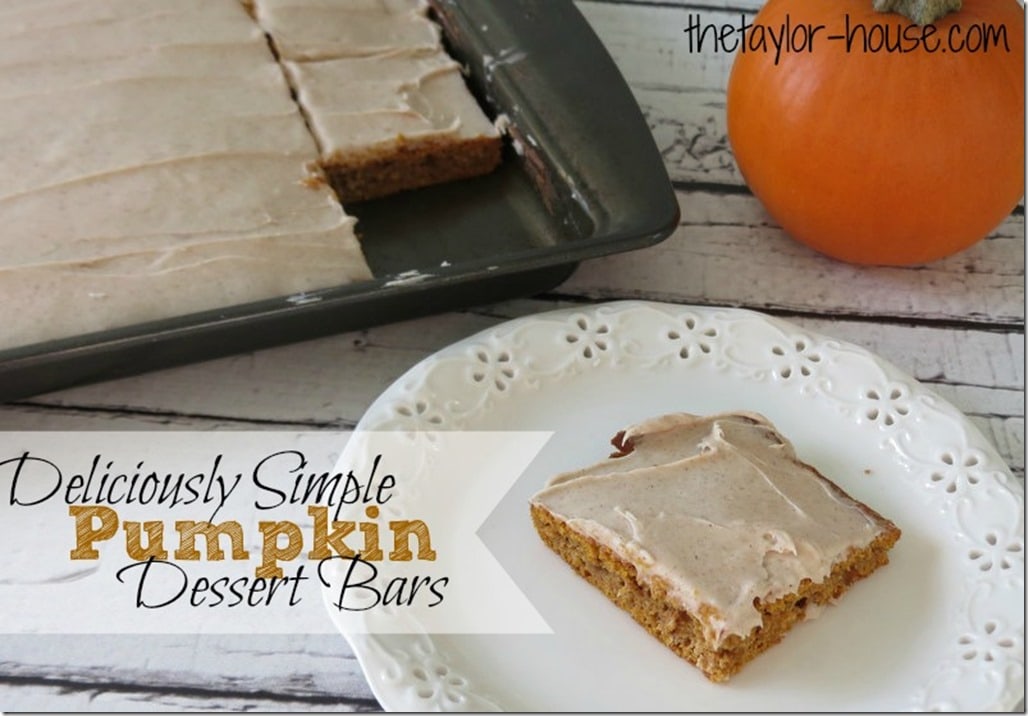 Pumpkin Bars like these make a great Thanksgiving dessert option if you want to have options other than pie or cake.
Need more Fall ideas to try
If you enjoyed these gorgeous Pumpkin Dessert Recipe ideas, you might love these other fall projects ideas too
Ooooh Aren't these pumpkin desserts recipes the yummiest ever???? Aren't you super inspired already? What do you think???
Disclaimer:*Just like I do for all my round-ups, I get a lot of inspiration from Pinterest. If you are at all familiar with that platform you know there are tons of pictures with no direct links to the original source. Some pictures featured here I found no source for or directed to the wrong one but if you know the source, contact me and I will update this post immediately, thank you so much!
Til' next time...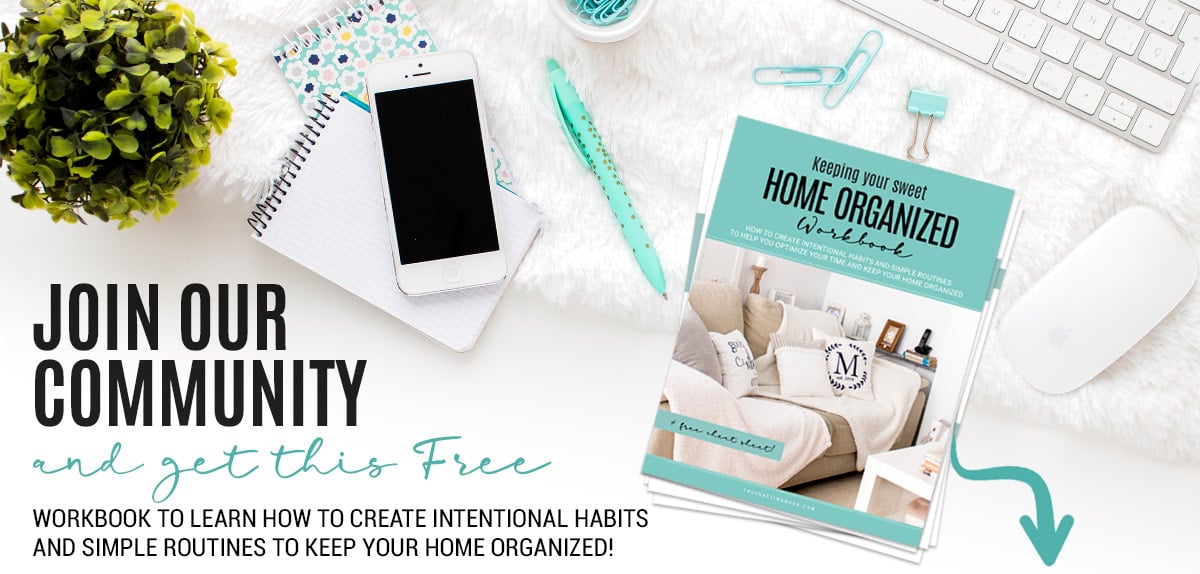 GET INSTANT ACCESS TO THE HOME ORGANIZED WORKBOOK
Plus freebies, printables, exclusive content, tips, stay connected, be the first to know great offers and Product Launches!
Disclaimer: By clicking on the "Yes, I want it" button above you are giving me your consent to collect and use your information according to the law and My Policy Privacy and The Cookie Policy. Zero Spam I promise!