Summer is one of those season you can't get enough inspiration. It's a season for so many fun plans and activities! I consider myself a casual kind of person which makes inspiration harder to fulfill! I got crazy after my 25 Great Summer Outfits to try this year and found 30 more casual summer outfit ideas I'm dying to recreate. Just like my previous round up, I think these are super easy to set with things we might already have in our closets. But there's no harm on buying a few pieces to make them more awesome, right? You will love all these ideas as much as I do, I'm sure!
30 Casual Summer Outfit Ideas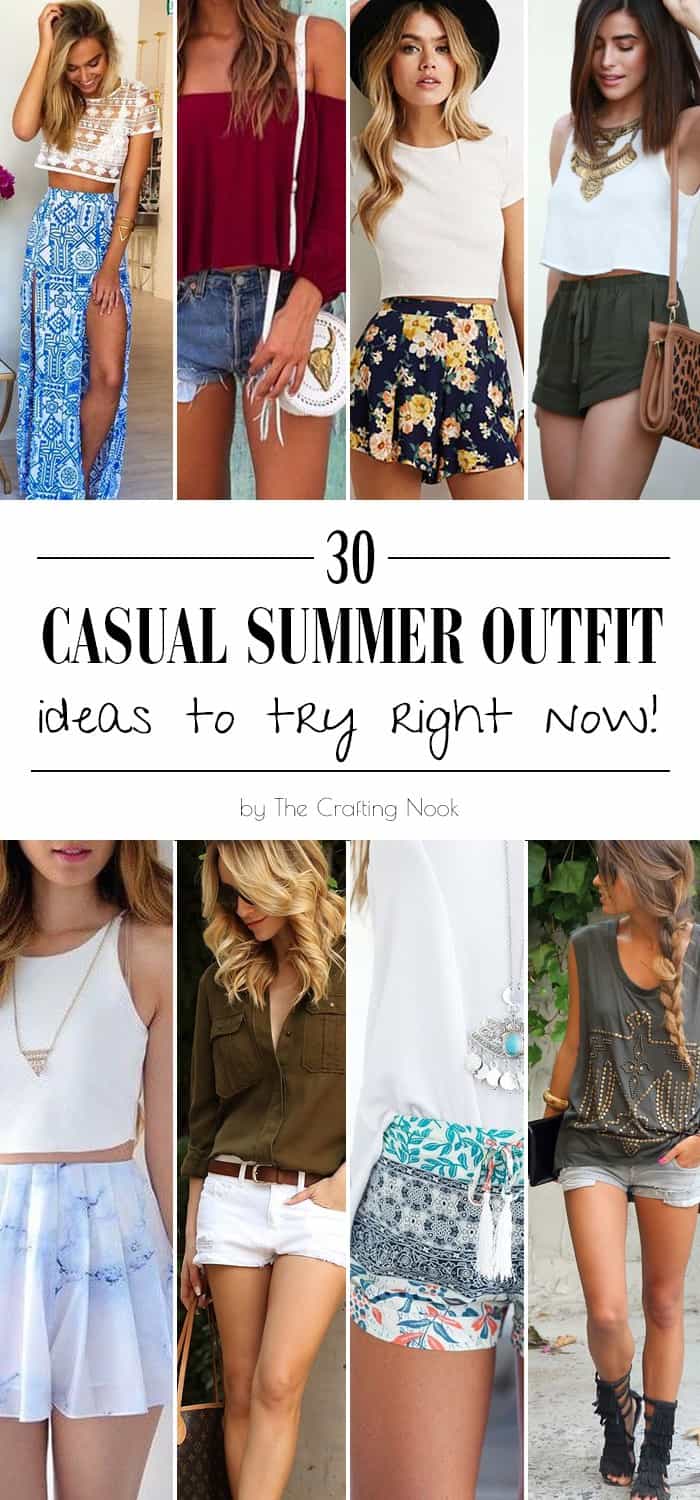 Summer has an endless list of options. There is so much we can do to look gorgeous during hot days! What I love about these is the simplicity of them and yet each one looks amazing. Not like for a night party but for a day-to-day these outfits are so cool!
So, Let's check out these 30 Casual Summer Outfit Ideas
Disclaimer: *Just like I do for all my round ups, I get a lot of inspiration from Pinterest. If you are at all familiar with that platform you know there are tons of pictures with no direct links to the original source. Some pictures featured here I found no source for or directed to the wrong one but if you know the source, contact me and I will update this post immediately, thank you so much!
via Wachabuy
via Wachabuy

Till Next time!