My home decor journey is far from over. It kind of feels like is my never-ending story. But truth to be told, I definitely enjoy each step as overwhelming as it can be. I'm almost done with the Master Bedroom, I'm finishing up my girl's bedroom as well and my next room in the list is the living room so I'm in the hunt for ideas and inspiration. I found these super cozy and rustic living room decor ideas that made me want to just move in there with those amazing bloggers. Wonder if any of them would adopt me… Hum! Anyways, It might be impossible to copy these ideas as much as I would love to but at least I get ideas for combination and composition,  color schemes, DIY projects I might be able to put together, etc. I feel the need to collect them so I keep them close and why not share them with you.
15 Cozy Rustic Living Room Decor Ideas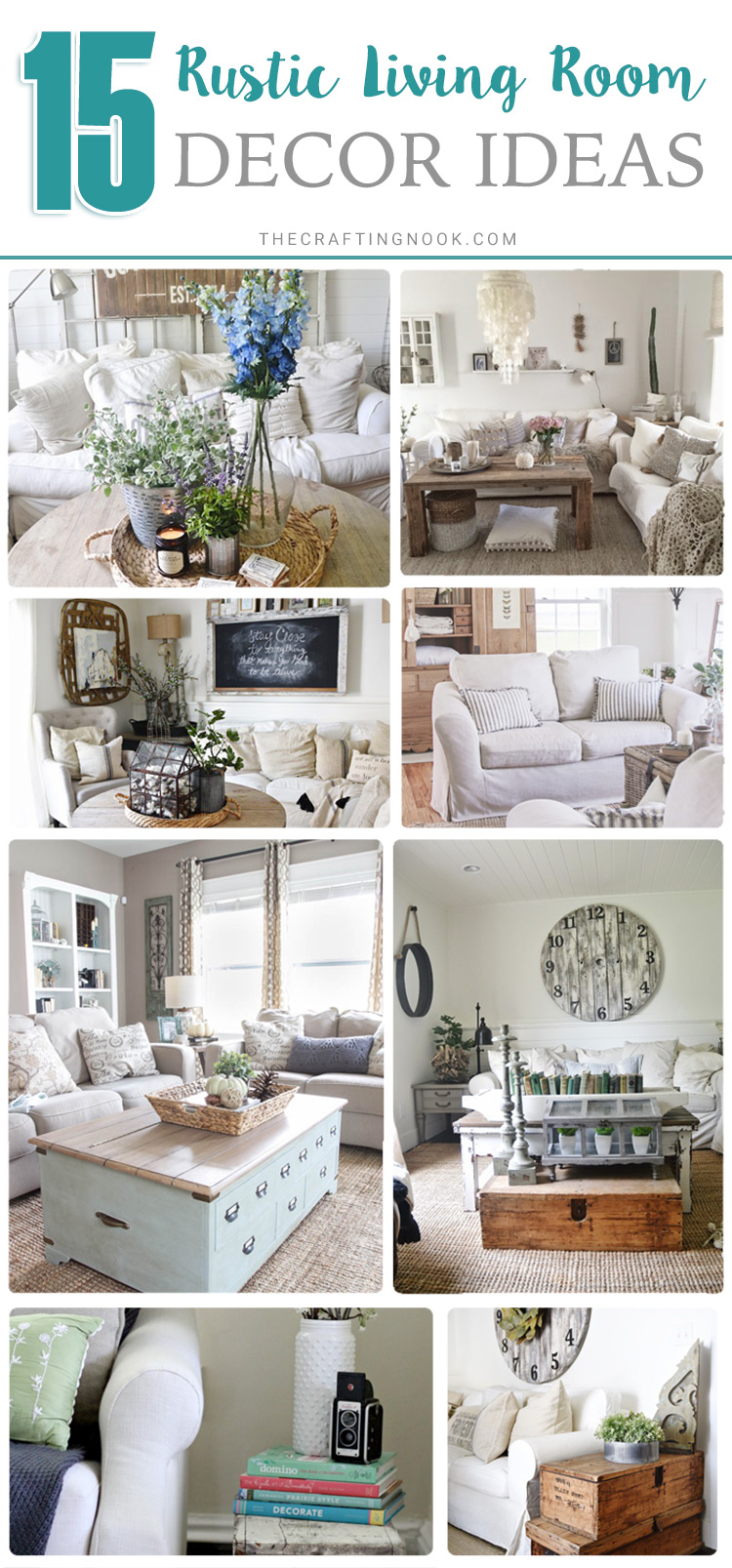 All these creative bloggers have a special eye for their style. Even though they have the rustic side in common you can really see the uniqueness of each one. I love that. I can spend hours checking out styles and decor ideas and yet what I end up creating is my own way or approach to that same style. Right now I'm looking for ideas, the more the better because I really want to achieve a cozy rustic living room decor so we all will want to spend time there and enjoy as a family. Bein such a small apartment I'll have to be really creative to get it all I want in one place LOL. Not an easy task BUT I believe it's possible.
So…
Are you ready to get inspired with all these Cozy Rustic Living Room Decor Ideas?
Let's start…
Disclaimer: *My roundups are only for inspiration ideas. Just like I do for all my round ups, I get a lot of inspiration from Pinterest. If you are at all familiar with that platform you know there are tons of pictures with no direct links to the original source. Some pictures featured here I found no source for or directed to the wrong one but if you know the source, contact me and I will update this post immediately, thank you so much!
via Jenn from My fabuless Life
via Lauren from Bless her House
via Liz Marie from Lix Marie Blog
via Kaley from The Little white Farmhouse
via Jill from Jill Hinson Interiors
via Liz Marie from Liz Marie Blog
via Francine from Ethereal Plus What I Love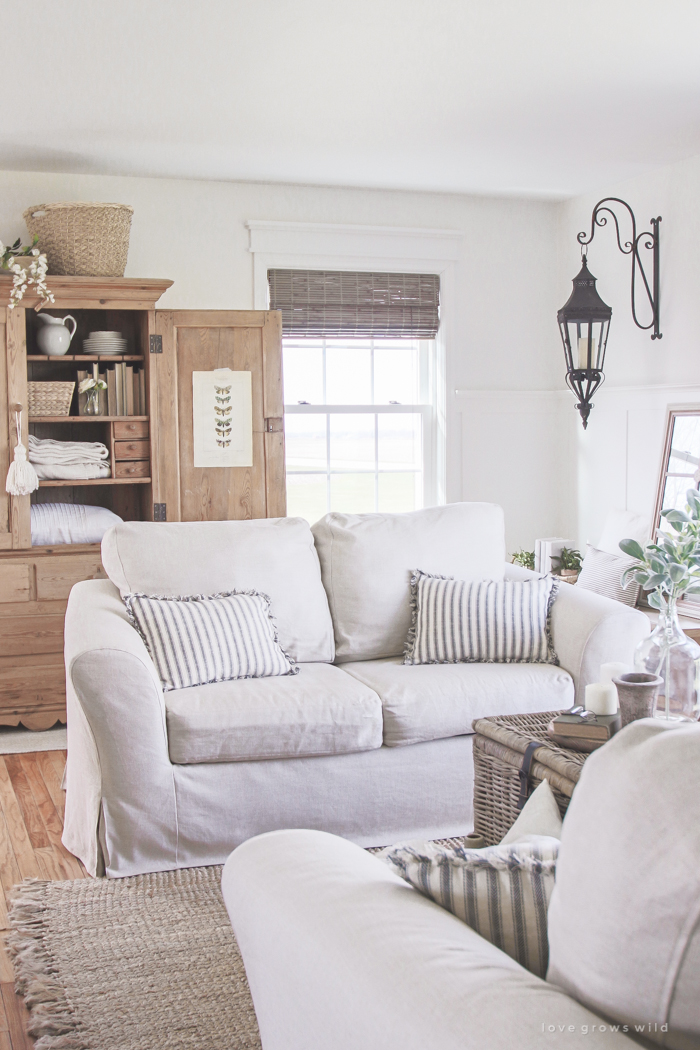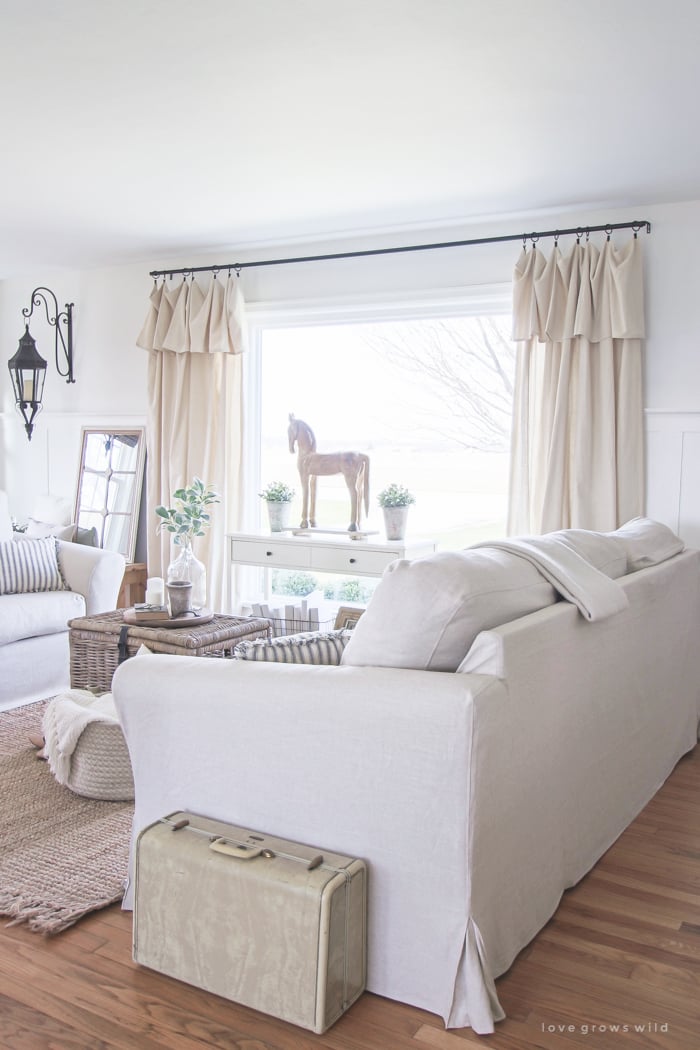 Via Abby from Just a Girl and Her Blog
via Rachel from Shades of Blue Interiors
Cozy Rustic Living Room decor Ideas I love but couldn't find original Author