If you are looking for creative ways to organize and display your stuff, these Rustic shelving ideas are a great way to take your storage to a whole new level. Plus you will save yourself some money at the same time when you do it yourself.
From floating shelves to corner shelves we've found the most beautiful and creative DIY shelves that you can actually make yourself. Get some inspiration from these 25 DIY Rustic Shelving Ideas and then try and get your hands dirty as I will.
25 DIY Rustic Shelving Ideas
To create the lived-in-homey feel of rustic décor, what you need is all about adding texture. Reclaimed wood, galvanized metal or cast iron are all part of rustic decor style. These natural, less polished materials provide a sense of one-of-a-kind craftsmanship and will give any room an immediate sense of character. To achieve that kind of style shelving is a must.
Seriously.
Whether you need something for storage or you just want to add a bit extra to your décor, shelves are the perfect and most simple solution.
I've collected over 25 Rustic Shelving Ideas you can easily DIY. They are frugal, easy, and will add beauty and style to your home. You will find a shelf for every room and every budget. Whether you need something in the bathroom to store towels or beauty supplies or in the office for your job items, or even your bedroom, there is a shelf in here that will be a perfect fit for you.
There is also a style for everyone, some hang on the walls and some sit on the floor but all of them are going to add a perfect touch for your home décor and functional to your home.
Grab a cup of coffee, sit comfortably, take a few minutes and browse this lovely collection. I'm sure you will love more than one idea and I bet you will want to build them!
Collection of Rustic Shelving Ideas
*Disclaimer: All these images and links are only for inspiration purposes because I think all these bloggers are amazing and Just like I do for all my round ups, I get a lot of inspiration from Pinterest. If you are at all familiar with that platform you know there are tons of pictures with no direct links to the original source. Some pictures featured here I found no source for or directed to the wrong one but if you know the source, contact me and I will update this post immediately, thank you so much!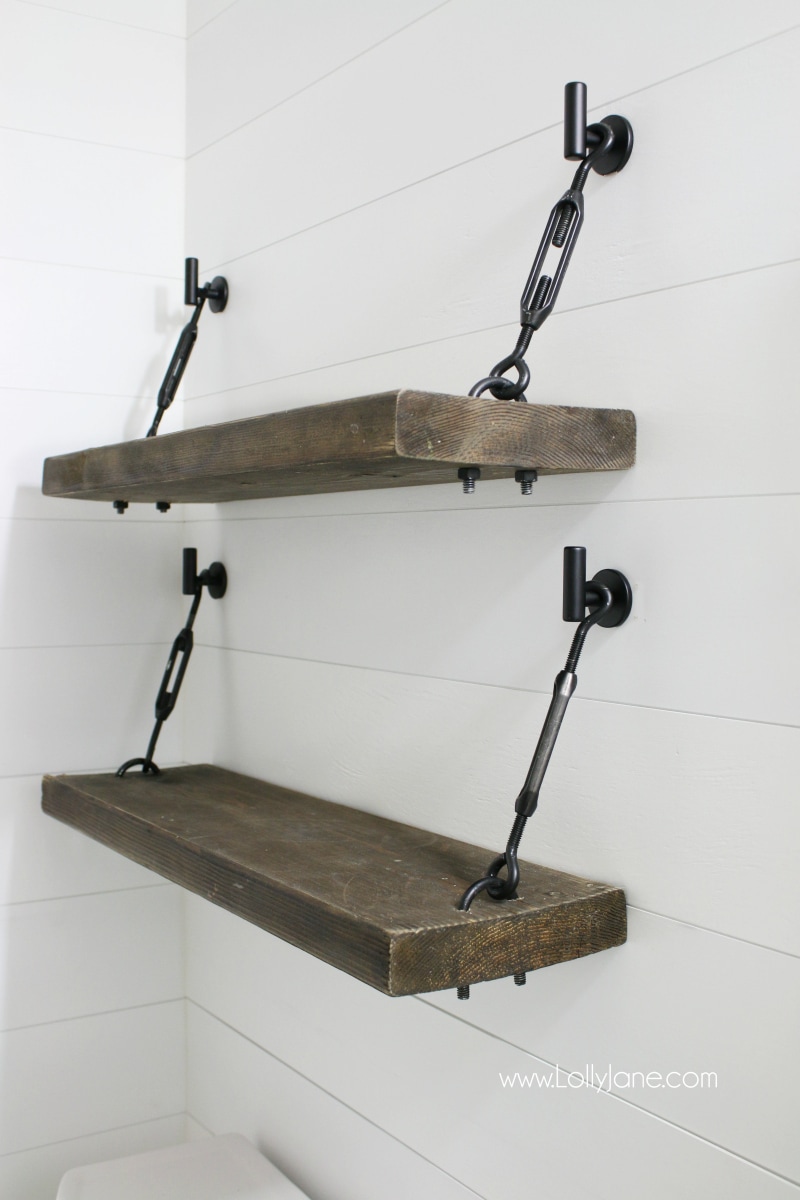 DIY Turnbuckle Shelf by Lolly Jane
DIY Stained Open Shelving by 11 Magnolia Lane
DIY Farmhouse Shelves by Lolly Jane
Hexagon Shelves by A Beautiful Mess
Rustic Shelving by Life as Rambling Redhead
DIY Ladder Shelf by Making it in the mountains
Bathroom Built-ins by Not Just a Housewife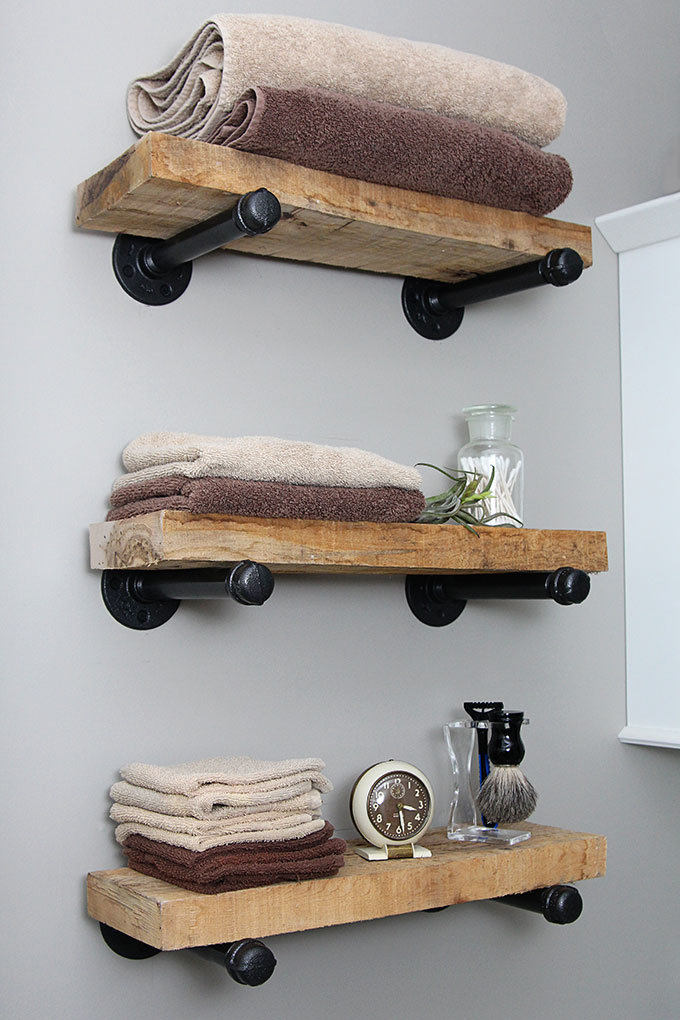 Industrial Pipe Shelves from House of Hawthornes
Small Bathroom Shelving by Graceful Order