These Cute Button Hair Clips for Girls and moms are crazy easy to make, combinations are endless and they can't be cuter even if you try to!
When my girl was about 2 years old, I made her cute Buttons Flower Onesie that she used until it wouldn't fit anymore! But the first time I put it on her I felt like it needed something else.
I couldn't really tell what it was at that moment. But then a few days later I dressed her up again with the onesie and I was making her hair when I thought "That's it!!! LOL, she needs a cute Button hair clip to match the outfit!!!"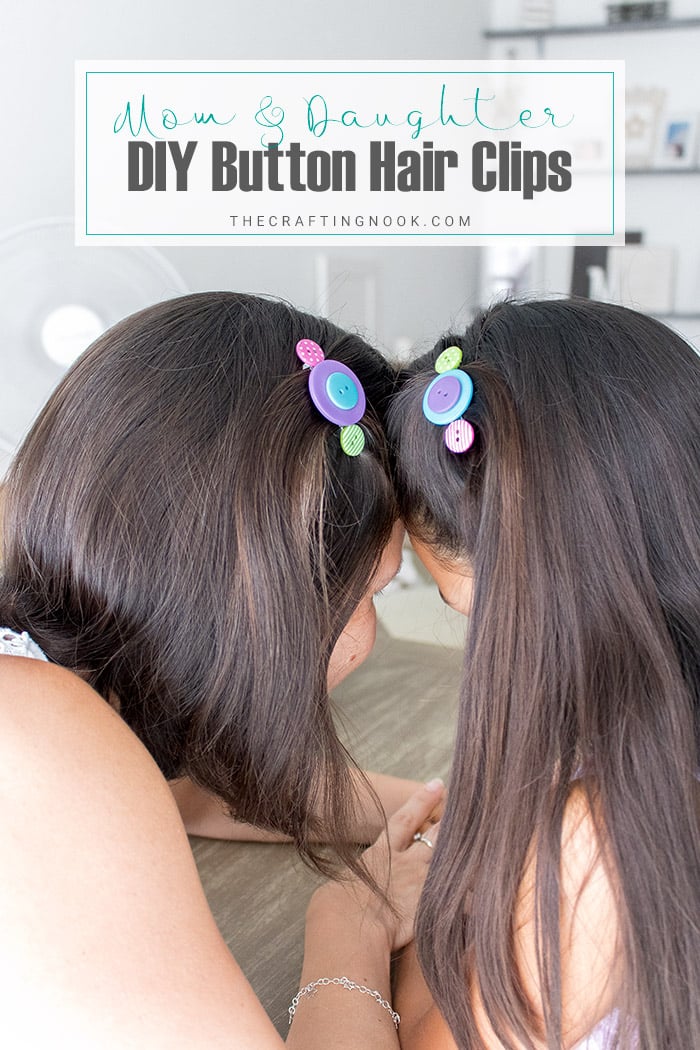 How to Make Matching Button Hair Clips for Girls and Moms!
Today, many years later we still have these button hair clips and we still use them every now and then.
My girl particularly loves matching things with me and I must admit I LOVE that too.
It's always fun to have outfits or accessories to wear and match each other.
What I love the most about this easy crafts is that you can make it with many different combinations, sizes, and styles.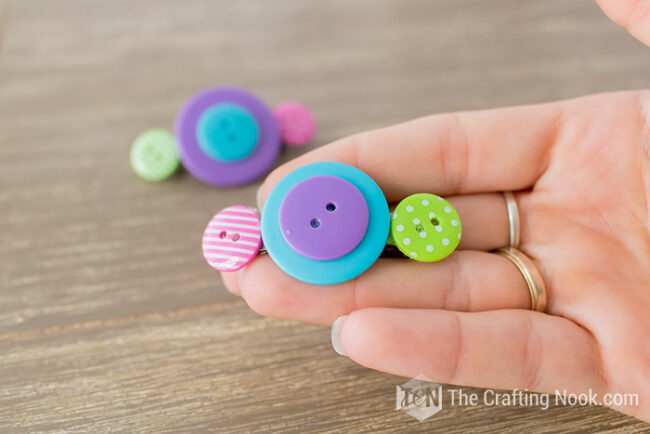 Imagination is the limit!
Anyway, my girl started to have stronger and longer hair and accept ponytails and stuff (never headbands for more than 5 minutes) so I thought that French clips would be the perfect fit for this occasion.
It doesn't take more than 10 minutes to make them and she uses hers very often because it holds very well in her hair.
Win-Win!
BUT WHAT IS A FRENCH CLIP?
Also called French barrette (American English), hair clip, hair-slide or clasp (British English), is a clasp for holding the hair in place. It's my personal favorite type of hair clips because it holds better. They are often made from metal or plastic and sometimes feature decorative fabric. In one type of barrette, a clasp is used to secure the barrette in place; the clasp opens when the two metal pieces at either side are pressed together.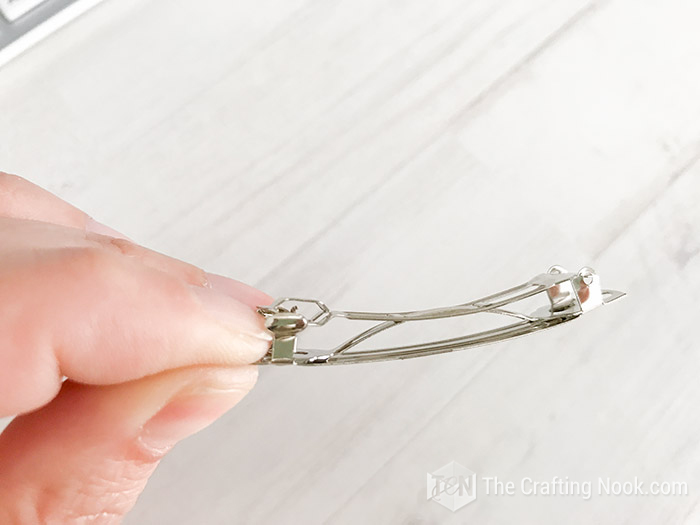 HOW CAN YOU WEAR A HAIR CLIP?
There are so many ways to wear them But on my girl I usually use it:
I make a half-up ponytail and attach the girl hair bows close to the elastic tie.
Sometimes the same but to one side (I love this one)
Sometimes I tie the half-up ponytail directly with the girl hair bows.
To myself, I love half-up ponytail with only french barrettes or grab my whole hair in a bun and secure with the French barrette.
Look how easy it is.
Supplies to make Button Hair Clips for Girls
Assorted Buttons (Your favorites)
Small hair clips (I prefer French barrettes)
Hot glue gun
Firstly I recommend cleaning well your buttons and har clip to make sure they don't have grease or dust. This helps make the glue adhere better and last longer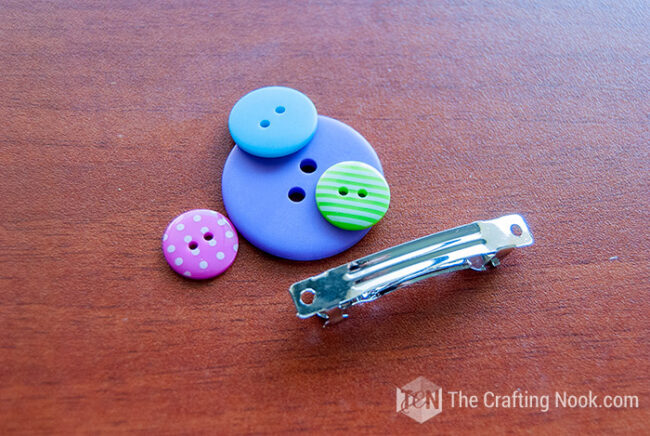 Then, decide how you want to decorate your hair clips creating a composition.
Glue the buttons you want to be part of some composition.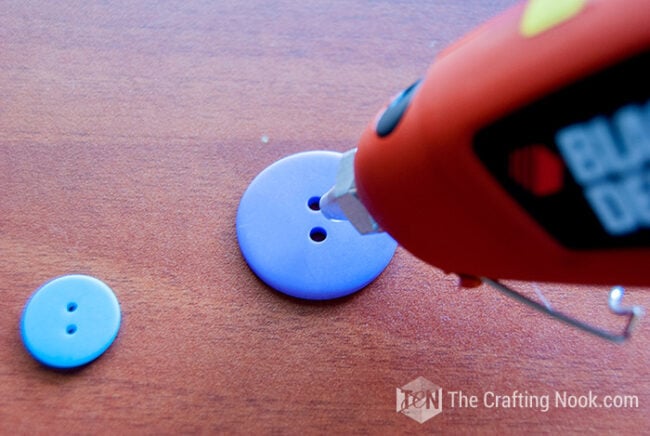 Next, add some hot glue to the hair clip.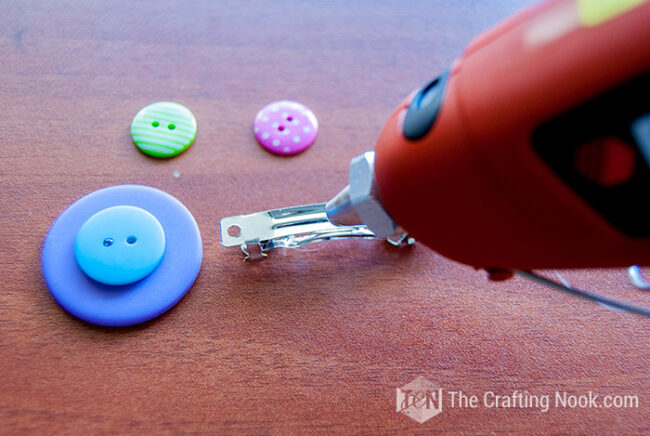 Glue the buttons the way you like on the hair clip.
…and there you have it!!! =D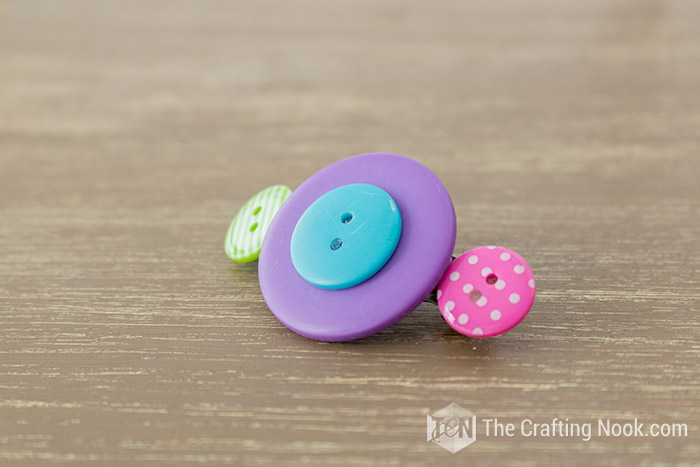 Seriously…
That's it!
A super cute Buttons Hair clip for girls and for us moms too!
Because, of course, I made one for me too LOL… I just loooove them.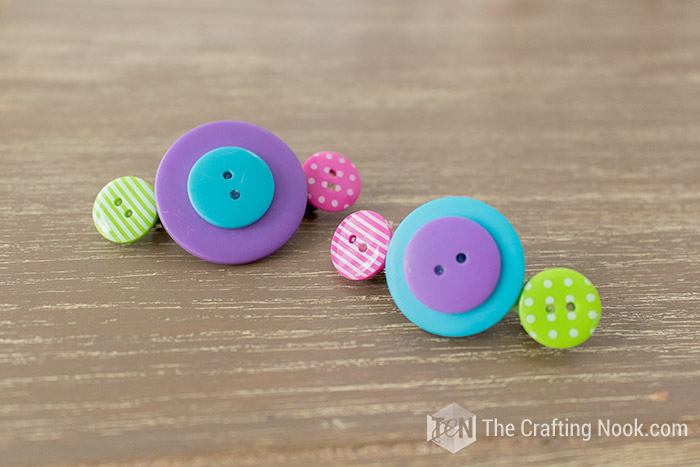 This is how we looked back then: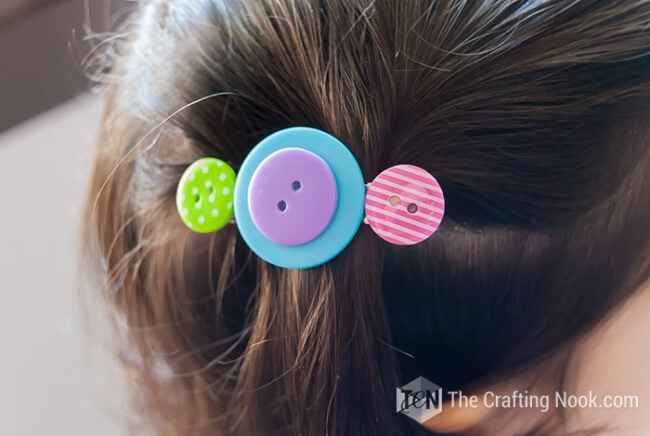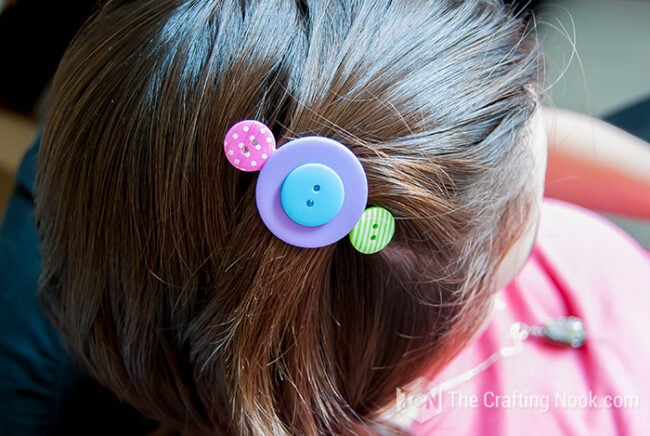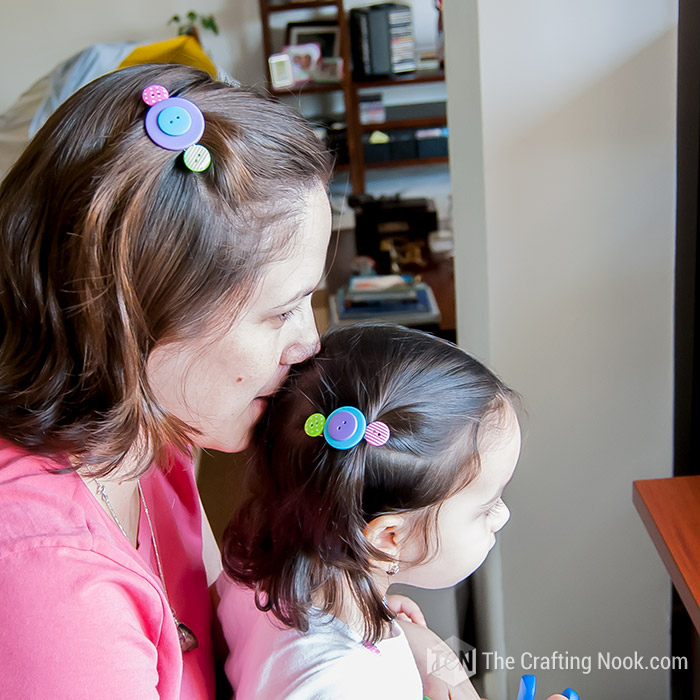 And it matched the Onesie I had made perfectly!!!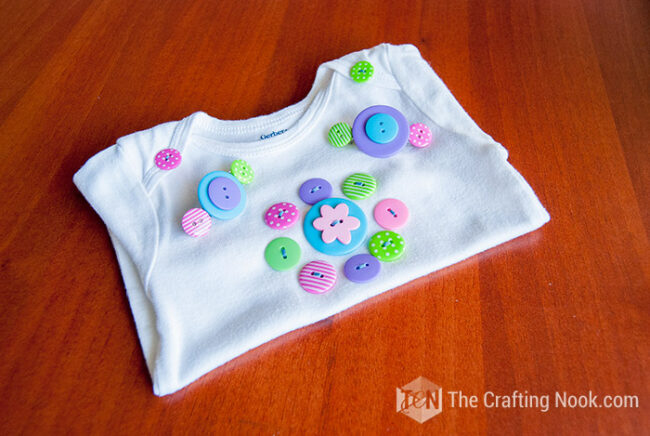 …And this is how we look wearing them today: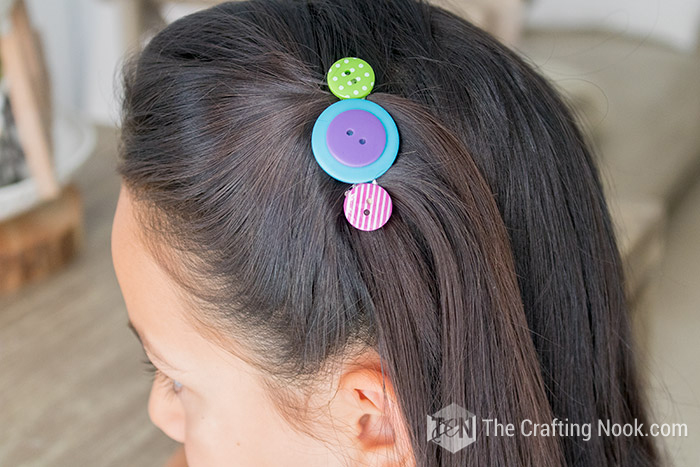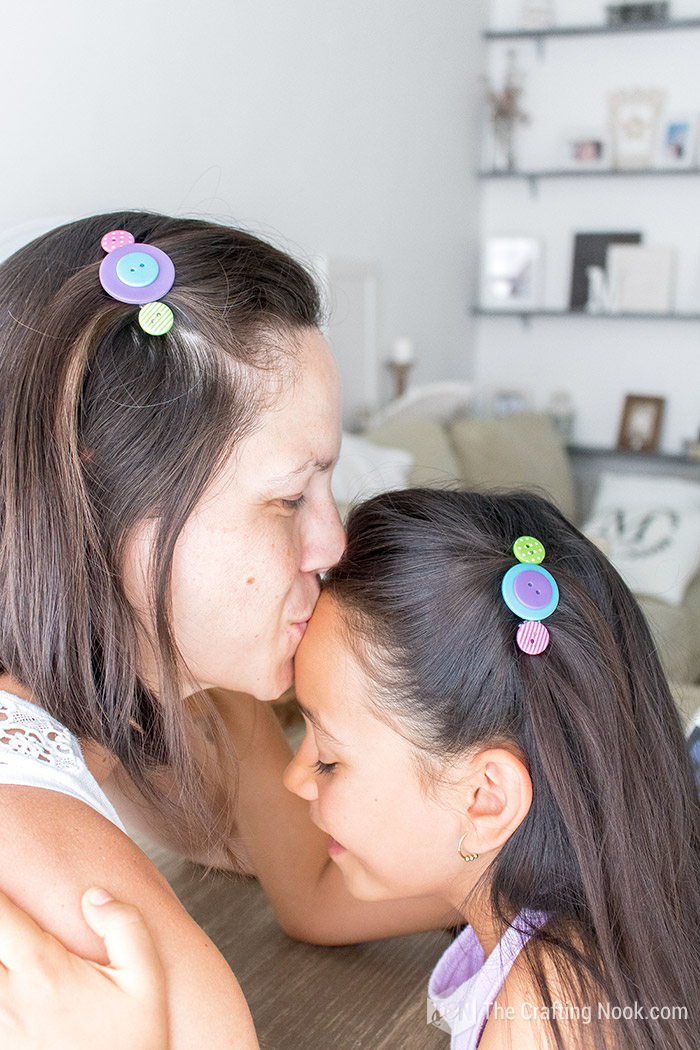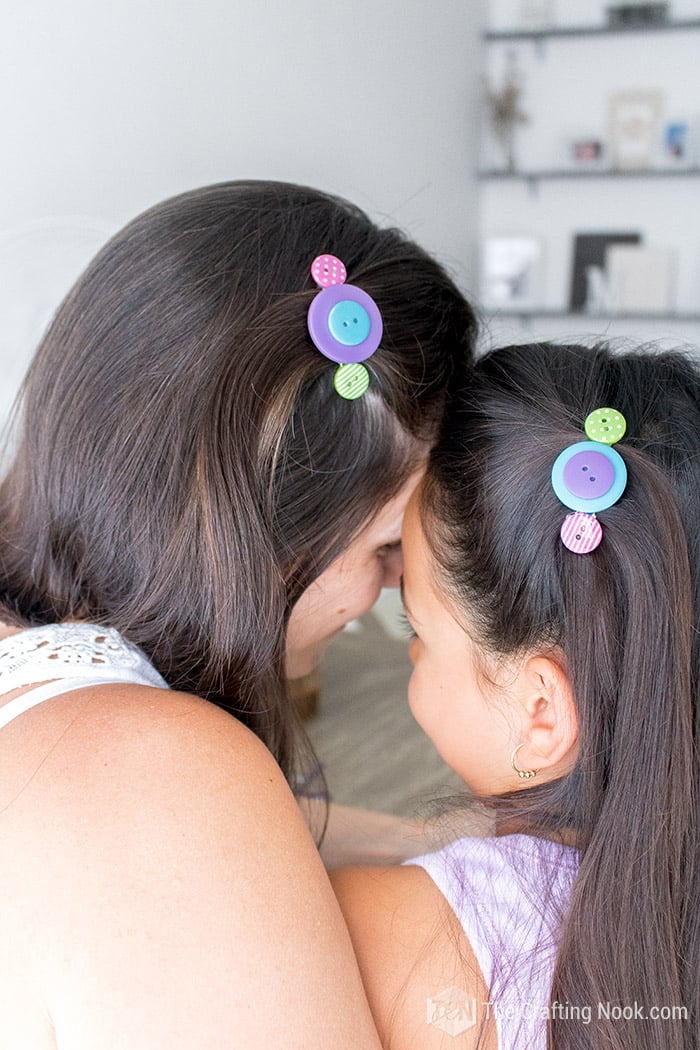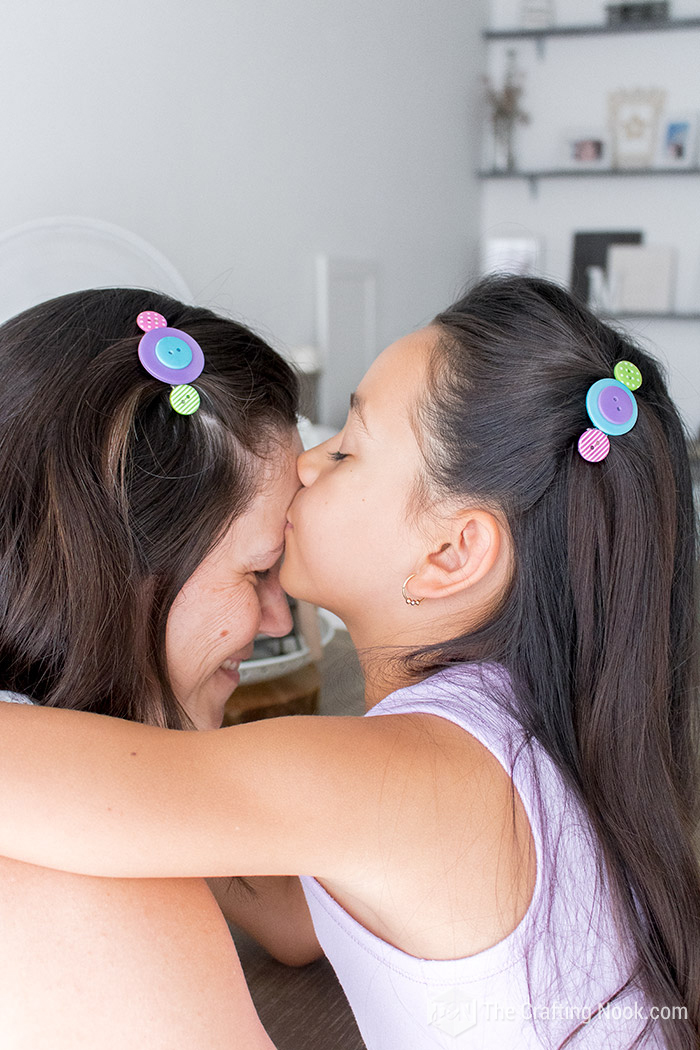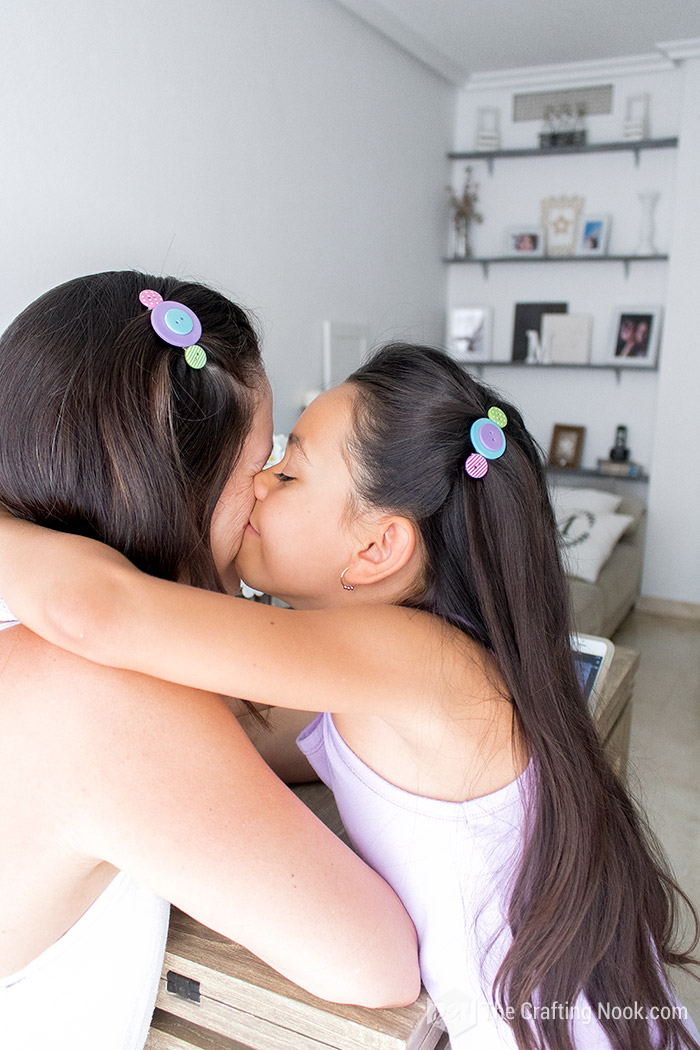 If you enjoyed this project, don't forget to share with Friends and PIN for later!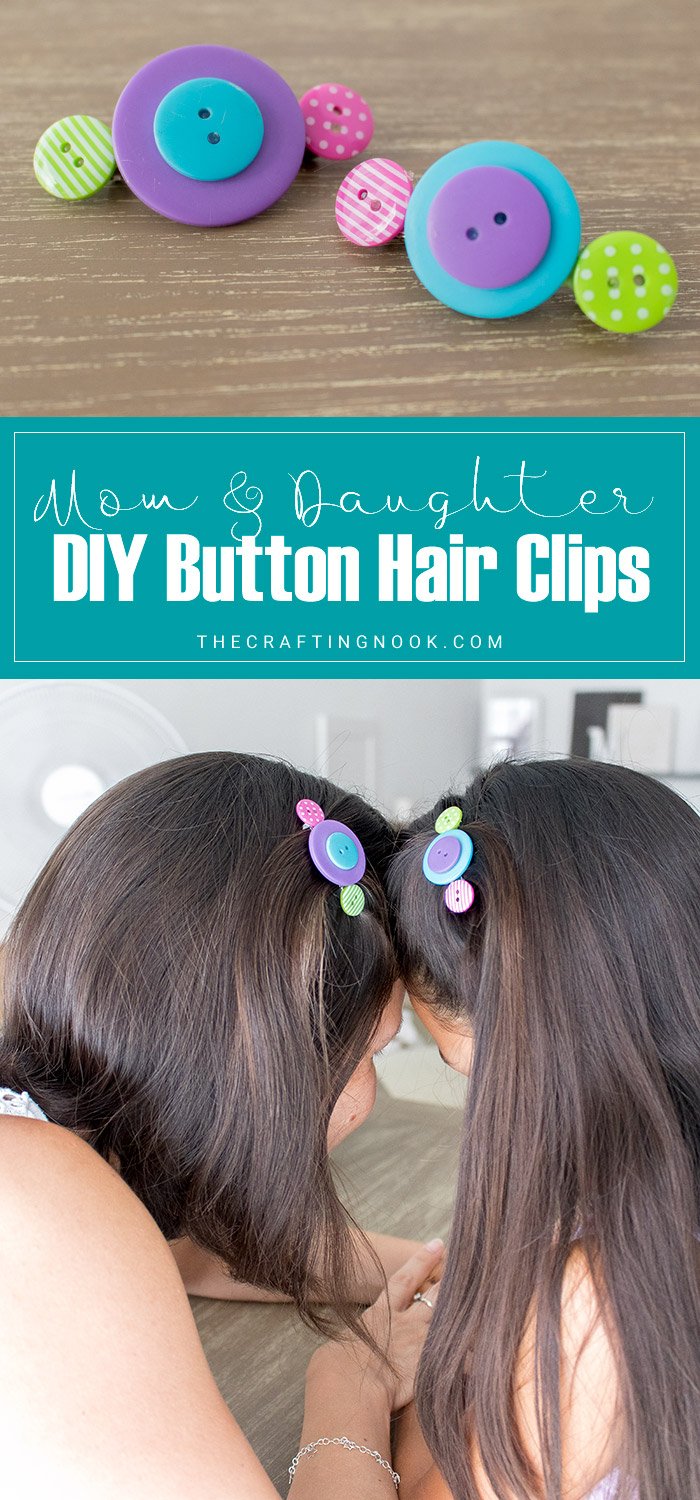 Remember that I mentioned that I got inspired by a dear friend that LOVE buttons?
Well, I still have some of her hair clips and I keep them with so much love!
Don't go far my friends because there are many more Buttons projects to come!
What do you think my lovely readers? Cute or what?
If you missed my Buttons Flower Onesie here it is! {click on the pic to go to the post}
OTHER GIRL HAIR BOWS IDEAS FROM MY FAVORITE BLOGGERS: