I'm so excited! Today I'm sharing a cute project I started months ago and just now I got to finish it LOL. I Love decorating and personalizing stuff, I've done it with my girls shoes and onesies and I keep doing it every time I can. So this time I made this Heat Transfer Vinyl Backpack for my Girl's preschool and I'm sharing how to make one!
Cute Preschooler Heat Transfer Vinyl Backpack
I bought this backpack at Walmart last summer because Emma was starting school. I knew I wanted to decorate it and personalize it so I bought it plain and in solid color.
This craft turned out so cute even though since it was my very first attempt to use heat transfer vinyl, I had so many issues. LOL. The first time I forgot a letter, then when did it again I forgot to mirror the image and the last time, the piece was so small that it didn't hold so I screwed up the last piece of flocked vinyl.
To be able to finish it I decided to use the cutting mat so I could use really small pieces I could save LOL. It was quite an adventure but at the end I could make it work and Gosh, I love it now!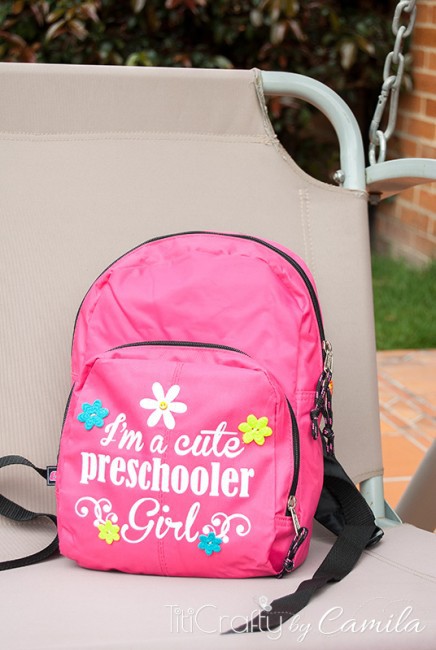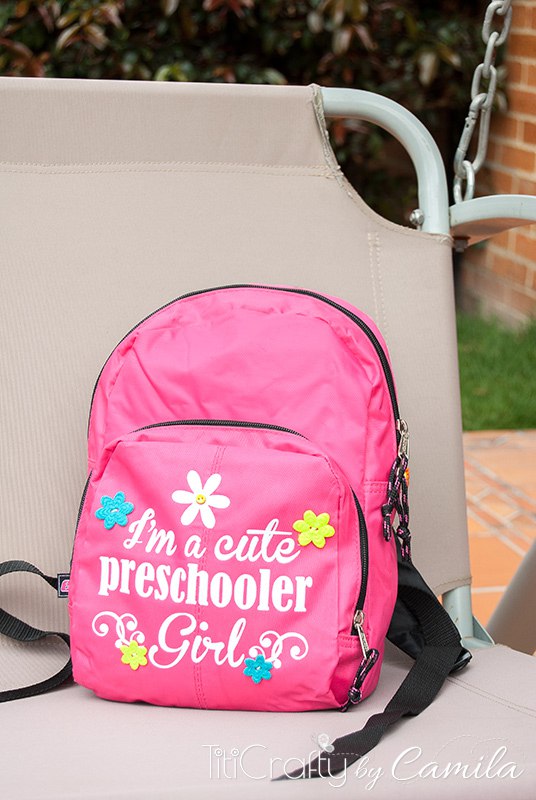 Now I can say it's an easy project and your kids will go to school with an unique touch! How cool!
What you need:
A plain backpack
Heat Transfer Vinyl
Buttons and appliques.
First thing to do is measuring the space you have to apply the HTV. I wanted to use the whole front pocket.
Then I went to my Silhouette Studio and created my design. I wrote I'm a Cute Preschooler Girl and decorated with a couple of swirls and a flower. I made sure it would fit in the space I had.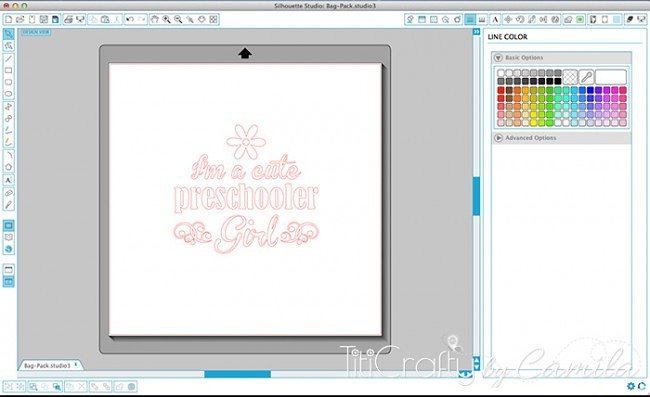 Note: Make sure you don't have any misspelling and that is everything just like you want it.
Once ready group every piece of your art and Mirror the image. This is very important. If you don't mirror it, it won't work.
Place the image where you want it to be cut and find your HTV option in settings and send to cut. Always make sure you cut your HTV with the plastic backing facing down.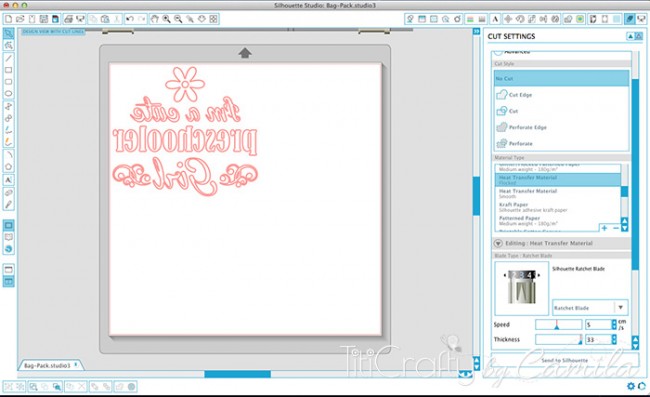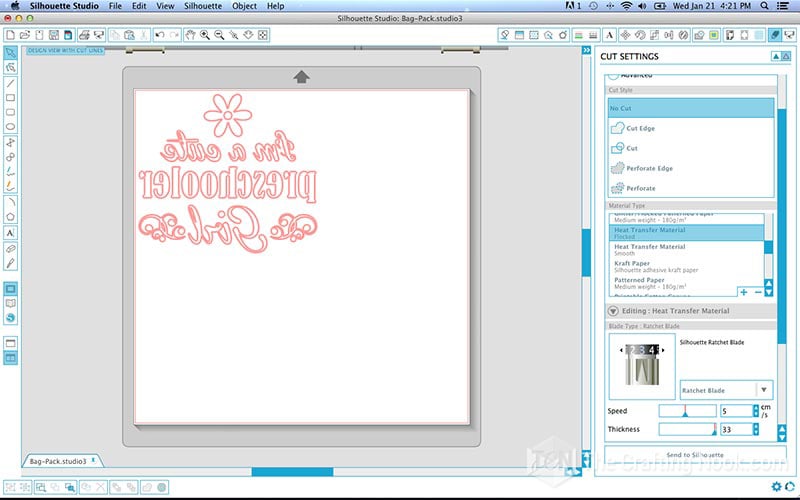 Peal off everything that doesn't belong to your design. Use the hook for small spaces or tricky parts.
Place your design with backing facing up in place. Make sure it's exactly where you want it.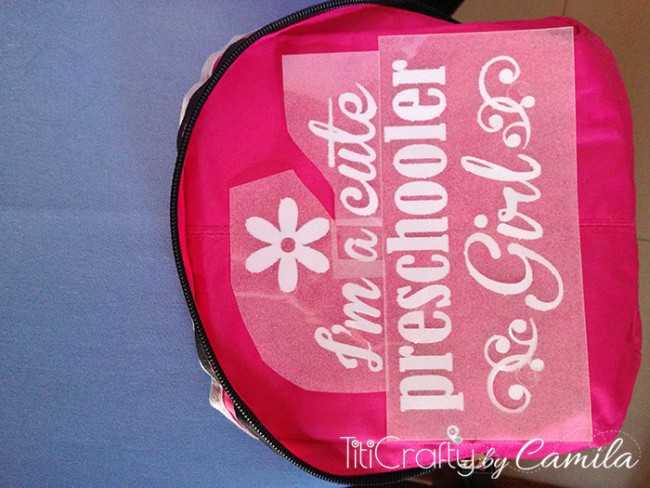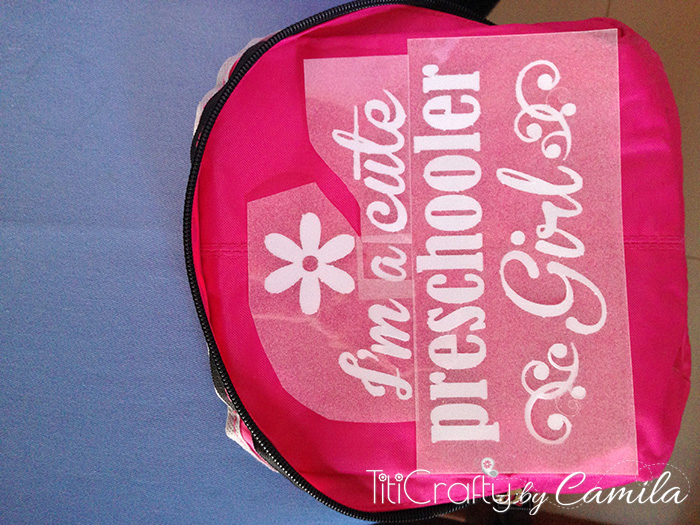 Place carefully a piece of clothe on top of it and *Iron it for about 40 seconds to 1 Minute checking it here and there to make sure it's sticking.
*Note: Before starting this step find a hidden place in the surface you are about to use and do some trials to see how much heat the material can handle. In my case this backpack although it was kind of plastic could handle high heat.
Make sure it's all stuck before you decide to peal off the backing. If it is, then carefully peal it off and then place the clothe back and Iron it again for a few more seconds adding pressure to the iron.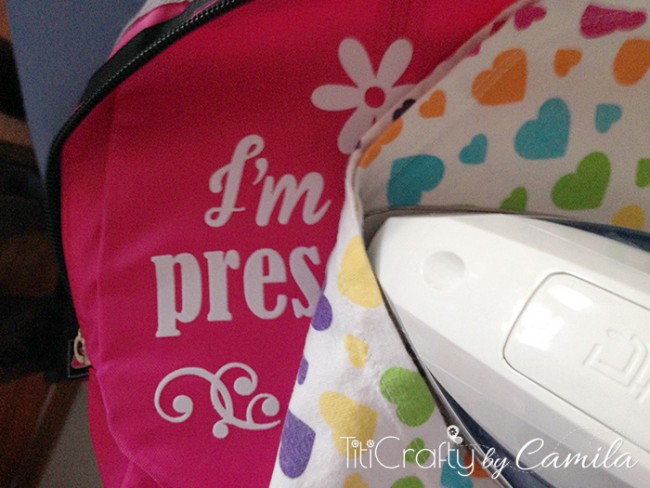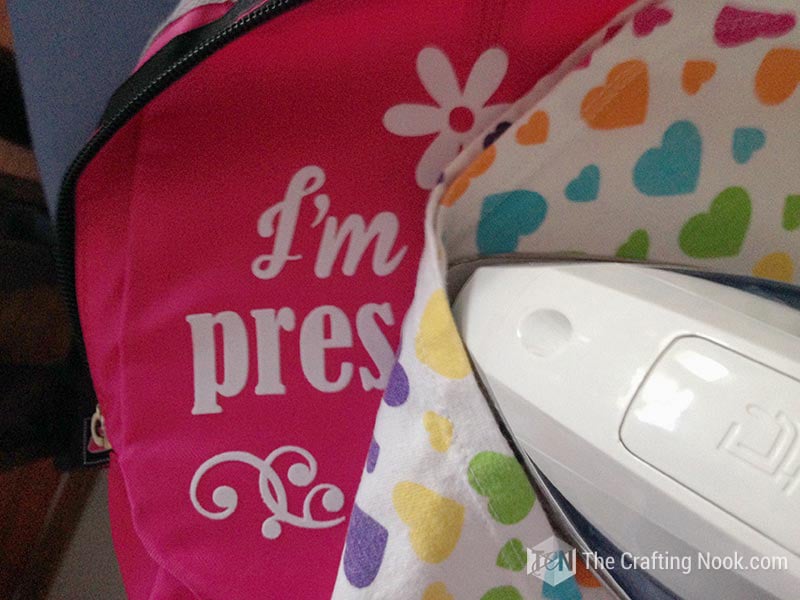 There you go. The HTV is ready.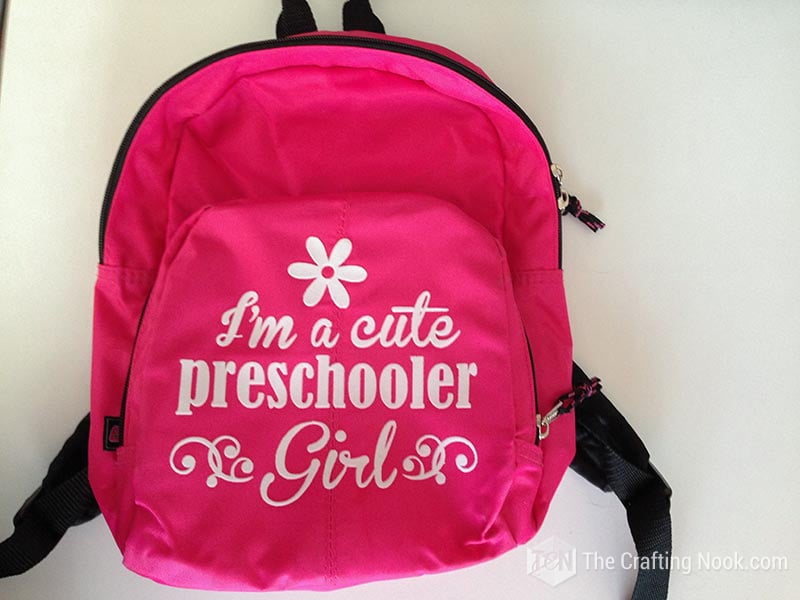 The I chose some appliques such as buttons and some cute flowers.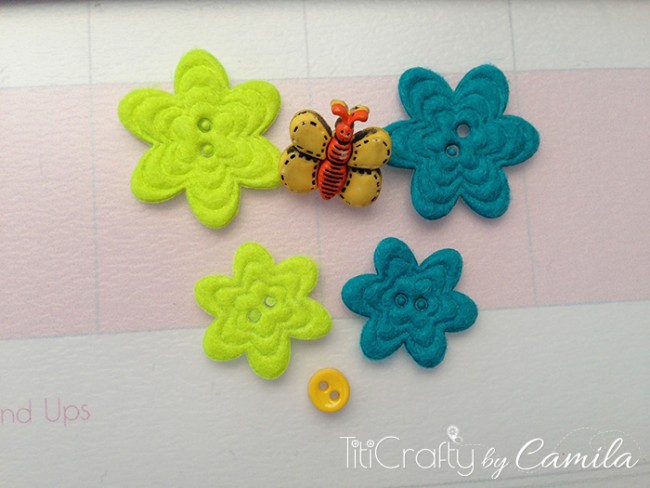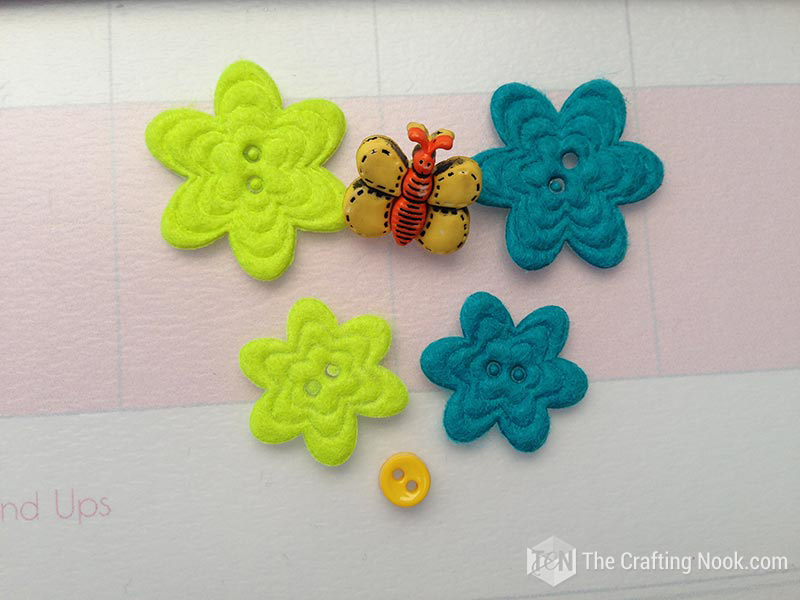 Stitched a button in the middle of the flower and then a few flowers all around the text.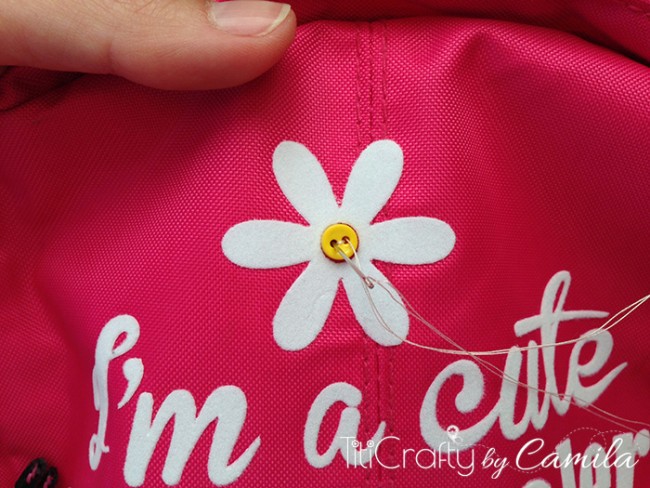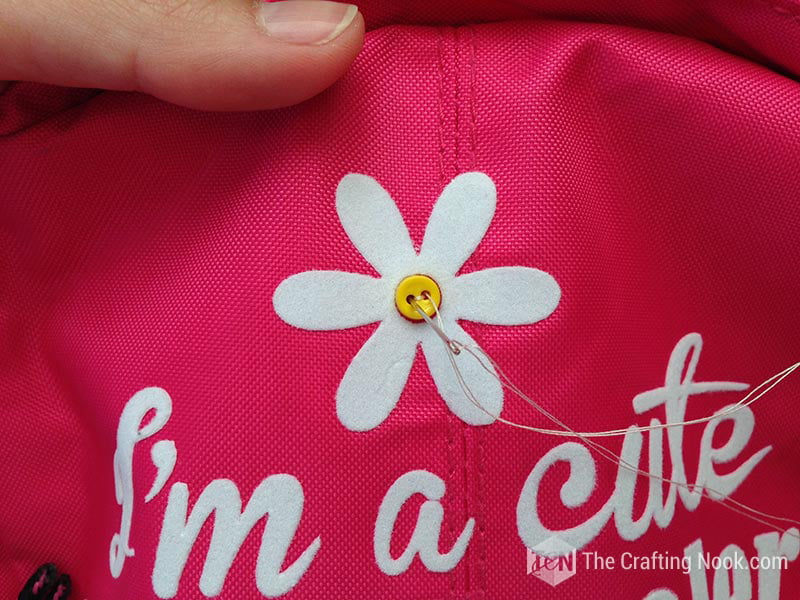 I also made my Girl's name on another HTV color and applied it to the back of the backpack to label it. It worked just lovely!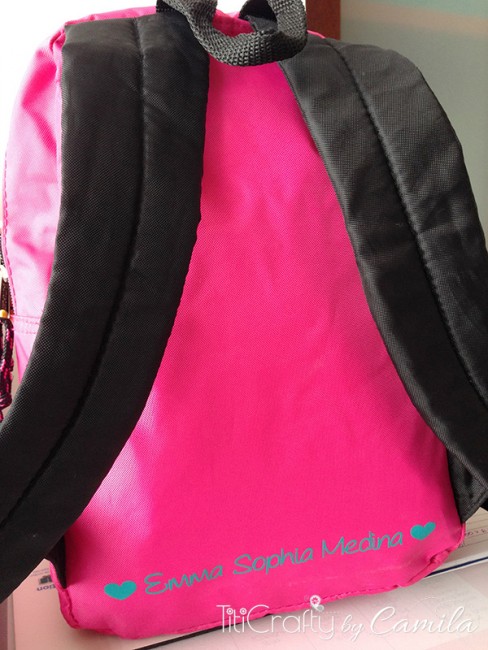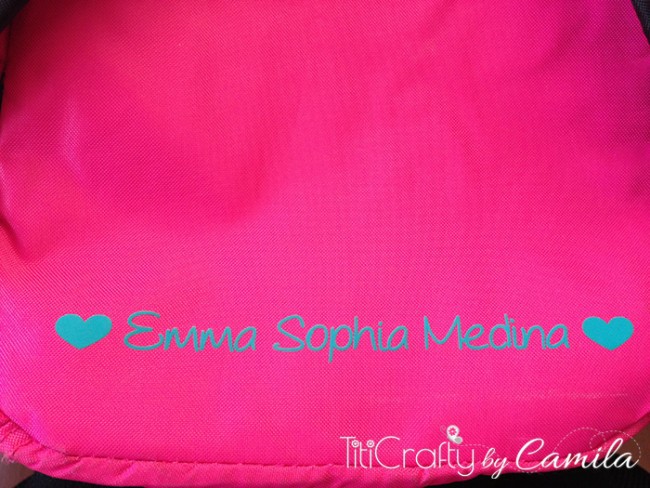 That's it! Almost like a brand new backpack and my girl was all excited about it. Gladly she loves everything I make for her!
So What do you think, do you like this Heat Transfer Vinyl Backpack??? Have you applied Heat transfer to a bag or backpack before??? Tell me all about it in comments!