Often happens that accessories for external flashes are both for sale and homemade but for the built-in flash there are not so many. I've also noticed that many people besides me have been looking for ways to solve the problem of direct light blowing up and damaging our photos. That's why I've created this DIY flash diffuser that helps A LOT when taking photos with little light!h
DIY Flash Diffuser for Built-in Pup up Flashes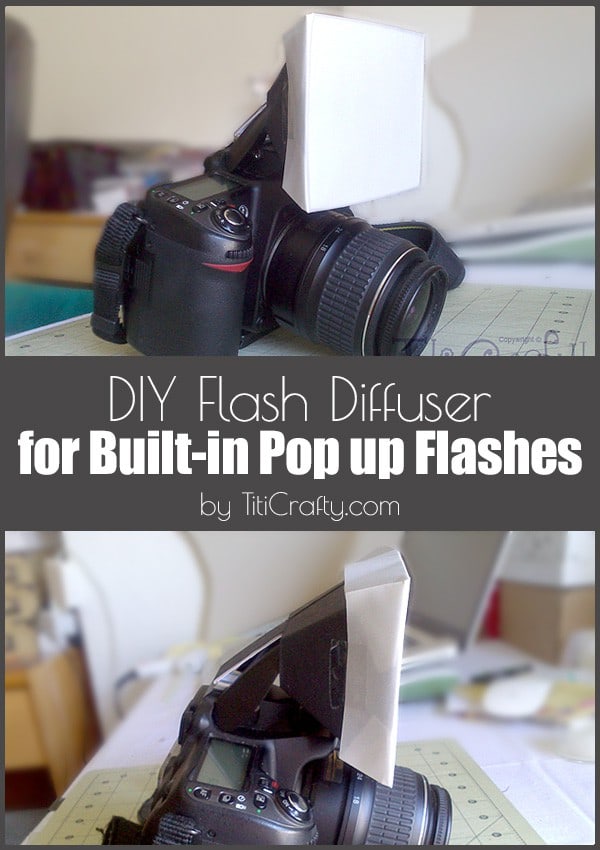 Here I'll show you how I made a DIY flash diffuser for DSLR Cameras with built-in flashes. On the web there are other ways to solve this but I wanted one like a lampshade so I could concentrate the light and of course diffuse it.
What you need:
Gray cardboard with a thickness that fits into the flash slot
White and black cardstock
White glue or mod podge
Hot glue gun.
Cutter
Parchment paper.
First I made the pattern for the flash diffuser. You can download it here to print and cut.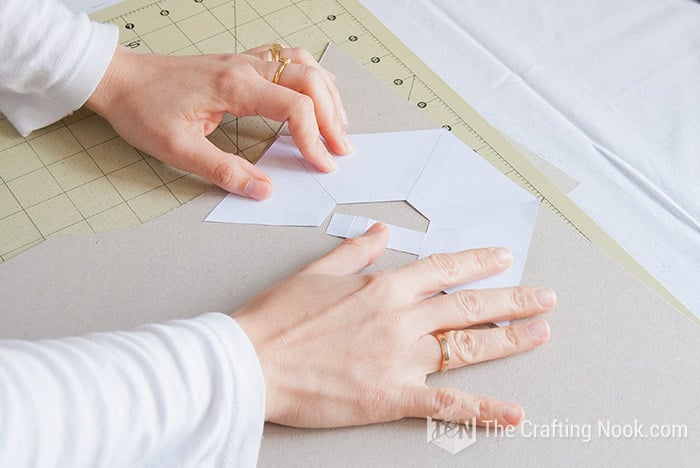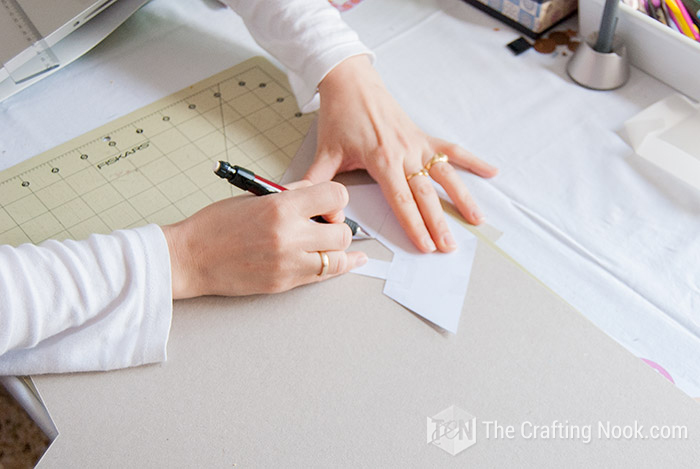 I placed the pattern on the cardboard and transferred it with a pen including folding marks.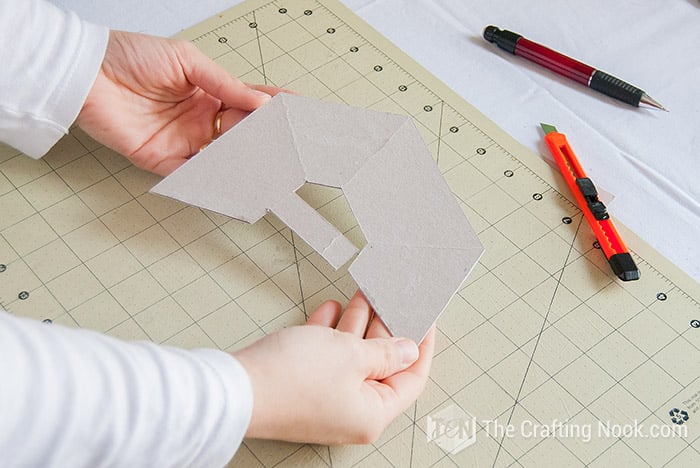 I cut the pattern helping myself with a ruler and the with an embossing tool I embossed the folding lines so the cardboard would fold more easily.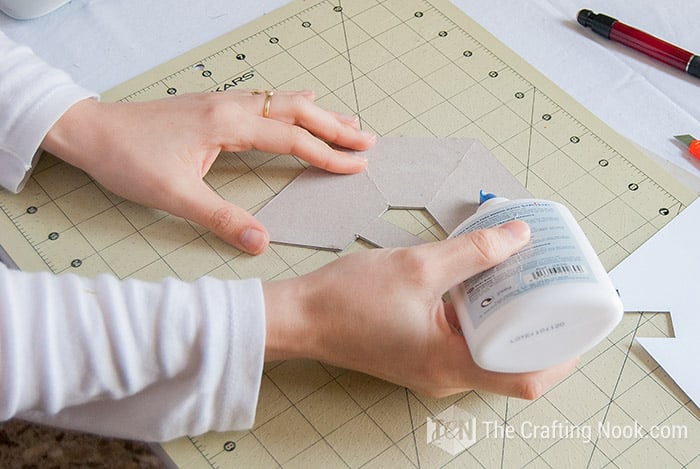 Once the whole shape was done and verified that it was fitting perfectly I glued the white cardstock to the "inside" side of the diffuser. I made sure every edge was well glued and with the help of a ruler I made pressure all over the cardstock to avoid wrinkles. Again with the embossing tool I marked the folding lines. I let it dry.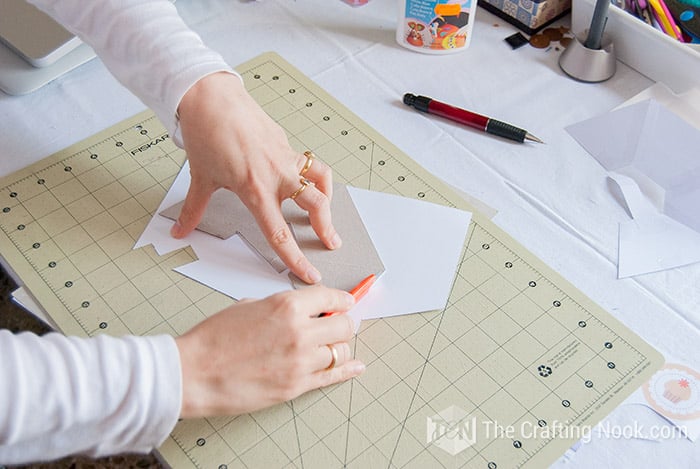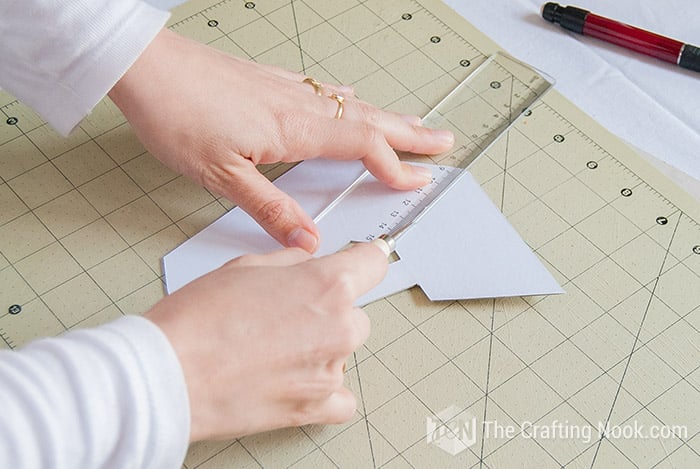 Luego recorté todo el sobrante de cartulina y marqué nuevamente los dobleces. La misma operación aplica para el otro lado del cartón. Usé cartulina blanca para el interior del difusor y negra para el exterior.
Then I cut all the remains of cardstock on the edges.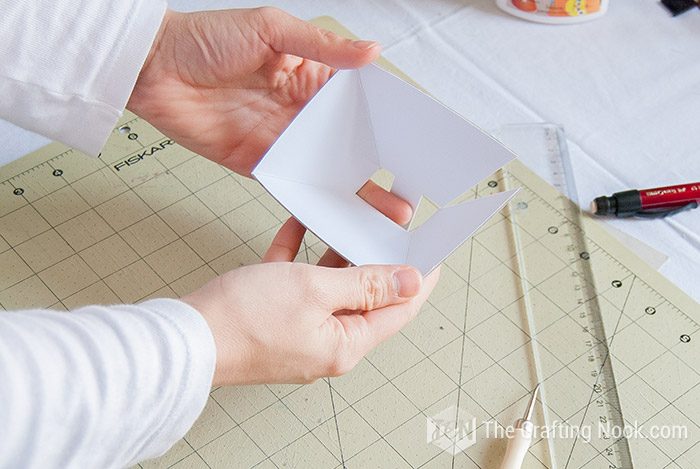 The same process applies to the outside of the diffuser. I used black  cardstock.
Once done, I glued both ends with hot glue and I reinforced it with a piece of black cardstock glued on the outside.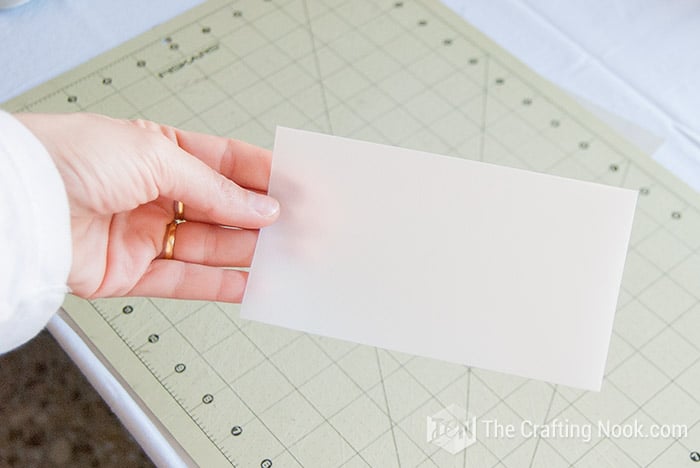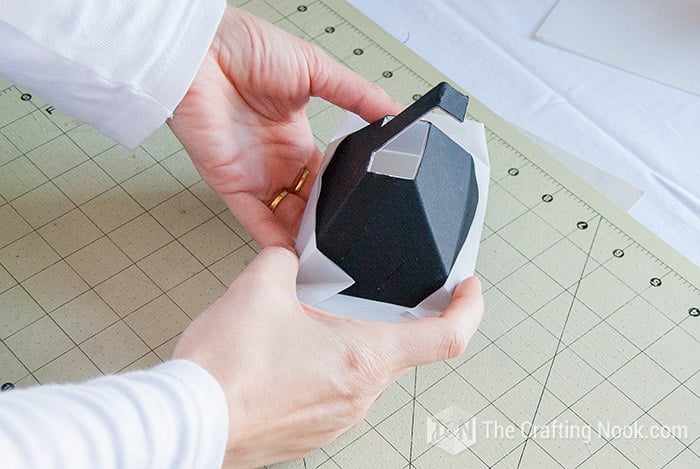 This step is up to each person. I used a piece of parchment paper a bit bigger than the wider opening of the diffuser. That way I could hold it to the sides of the diffuser. I preferred holding it on the outside with tape because that way is not so permanent and I can play with different thickness of paper or even colors to bring effects to the photos. Is not so pretty but it is functional.
If you want you can just cut on the edge and glue it so it looks pretty!
That's it!!! There you go! To use it just insert flash through the small opening and insert the long piece in the external flash slot to hold it, and adjust as needed.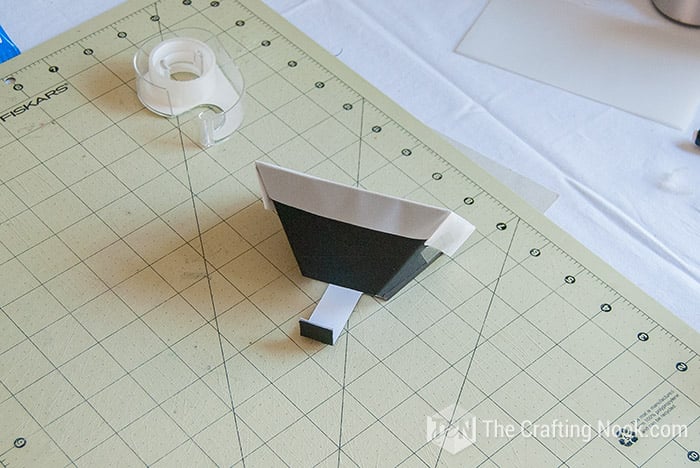 What do you think? Doesn't it make a difference? I hate those super white boost of light on faces or objects. Have you used or made any flash diffuser? If so, share it with un in comments!