I have a confession to make… I've tried to learn crochet so many times in the past. For some reason it felt so complicated, like it all were in Chinese LOL. I think I know now what was my problem. I was trying to learning crochet with an owl amigurumi, can you believe that??? hahahaha… It would have been a miracle if had done it! Then with this Swell Shell Crochet Cowl and the help of my mom I finally understand it. I'm crazy right???
DIY Decorated Swell Shell Crochet Cowl – Scarf Week Day 4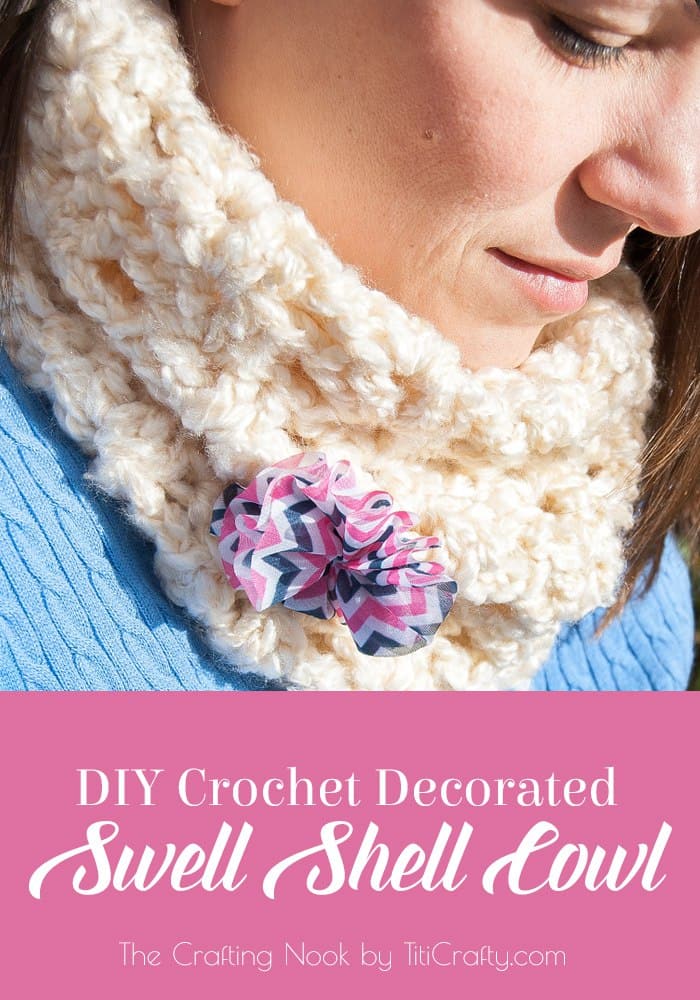 The thing is that I need a purpose to learn something. I don't like just making stitches, like "this is chain, go ahead and make it, – until when? – just do lots!" and there is no goal, no finish line, no final product. That is really so not motivating.

Till Next time!