DIY No Sew Table Runner (Easy Tutorial)
This no-sew table runner is the perfect DIY crafty project to get a start on your home decorating. I'll show you how easy and simple it is to make that anyone can make one within minutes!
My mom loves table runners… I like them but mom LOVES them LOL. She wanted a simple and easy one to give some life to her dining table over her vacation house in Miami. Since we don't have a sewing machine over there, I made this cute no-sew table runner =D for her. You won't believe how awesomely easy LOL.
How to Make a No Sew Table Runner
I really love how it looks on the table and the orchids give just the right touch to make the place so warm and homey!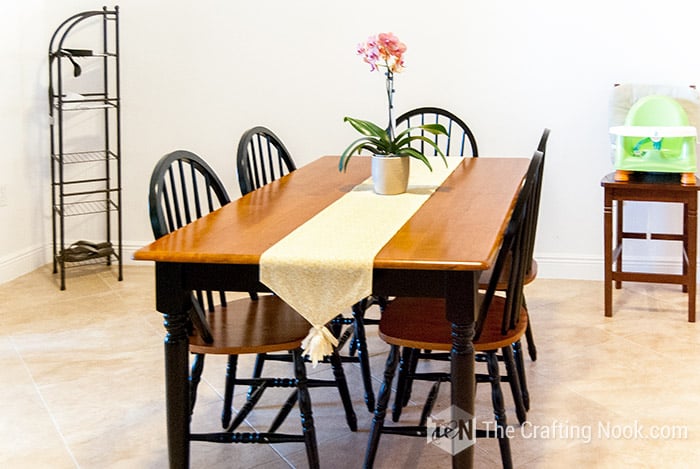 I agree with my mom and table runners do dress up a table, they look a lot more elegant even when they are rustic. Since this house is a vacation one, I decided to go for summer color.
This project can be done in minutes, I literally with photos and all finished it in less than an hour and I love how it turned out.h
What is the purpose of a table runner?
Well, to put it in a simple way, table runners give your table settings color, texture and provide a feeling of elegance, style, and tradition. Also can bring seasons to your table. They're a great way to dress up your kitchen or dining room table and keep things clean. In my opinion, it's more like a decoration thing than having a specific purpose.
Can a table runner be shorter than the table?
Usually, a table runner should hang over each side of the table where the ends fall. This is a lot more aesthetically pleasing to the eyes than a runner that stops where the table ends or is slightly shorter than the table. The amount of hang should be the same on both sides and can vary, just like the drop length of a tablecloth. But, at the end of the day, there are no strict rules, it's all about how it looks and how you style it. I've used shorter ones and they look pretty too.
Supplies needed:
Fabric of your choice (at least 15 Inches longer than your table and 24 inches wide)
double-sided iron-on fabric adhesive
Scissors
2 safety pins
Measuring tape
and of course an iron LOL.
Here is how I made this no-sew table runner: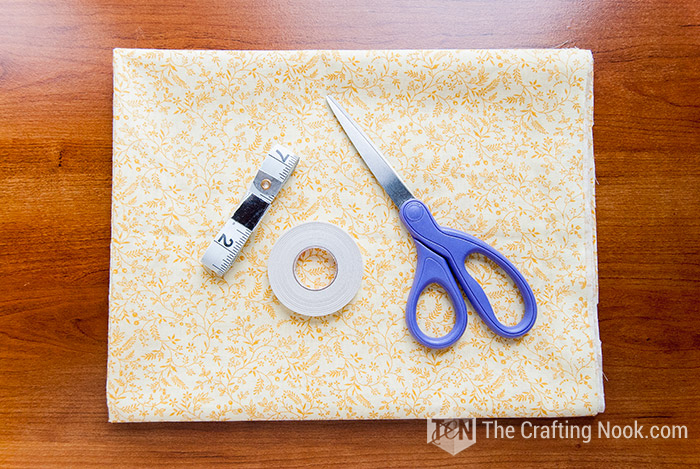 I cut 60 inches (1,5 m.) long by 24 inches (60 cm.) wide piece of fabric and folded in half wide, yours should meet your table's length. Wrong side of the fabric facing me.
I ironed it and drew a triangle on both ends.
I cut along the lines leaving a margin of 0,4 Inches (1 cm.).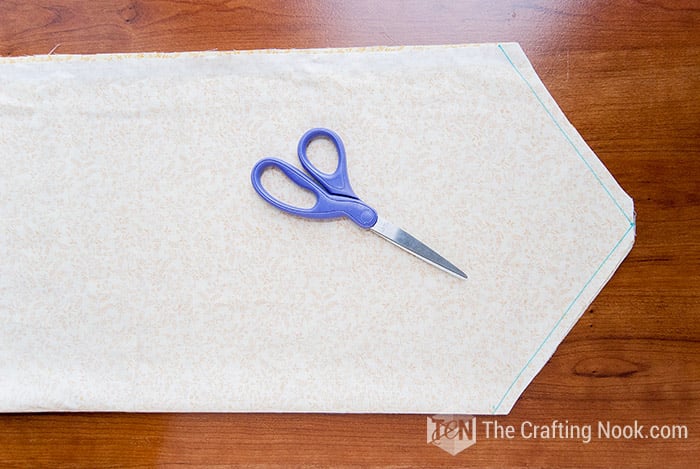 I ironed the borders of the fabric to the inside.
I folded it again but with right side out.
Then I applied the iron-on adhesive following its instructions. First placed it on one the back side of the fabric and iron it for 2 seconds. Waited to cool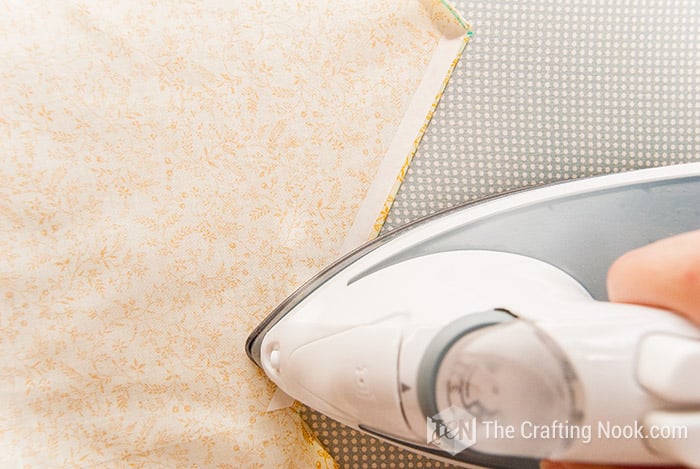 Then I peeled off the paper liner.
Placed the other side on top, pressed and hold the iron for 8 seconds on each section until the entire piece was bonded.
And The main piece was done!!!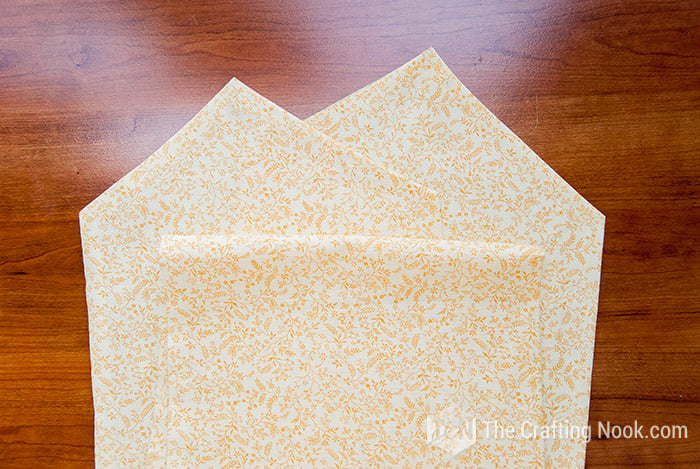 Then I cut many strips of the same fabric (you can make it with another fabric) and made 2 bunches.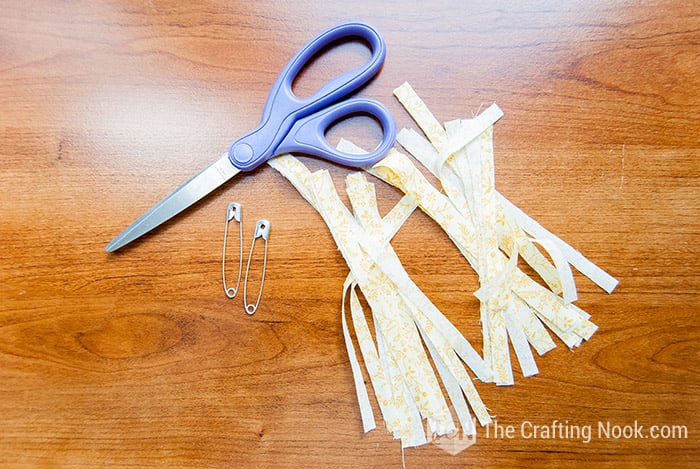 I knotted one by one to the safety pins until it looked like pom-poms.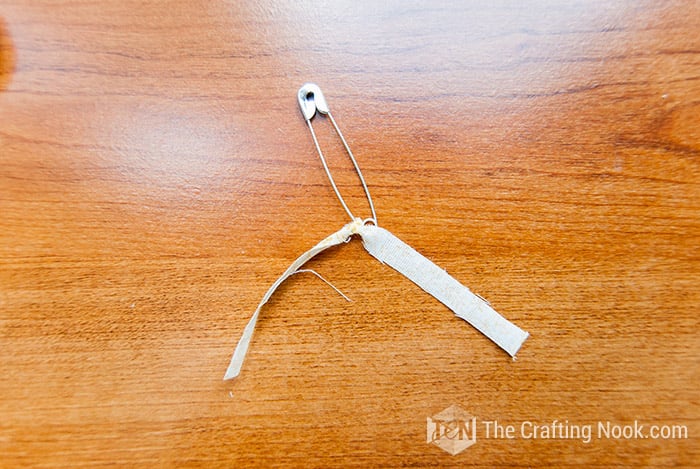 Then I applied the safety pins to both ends of the table runner.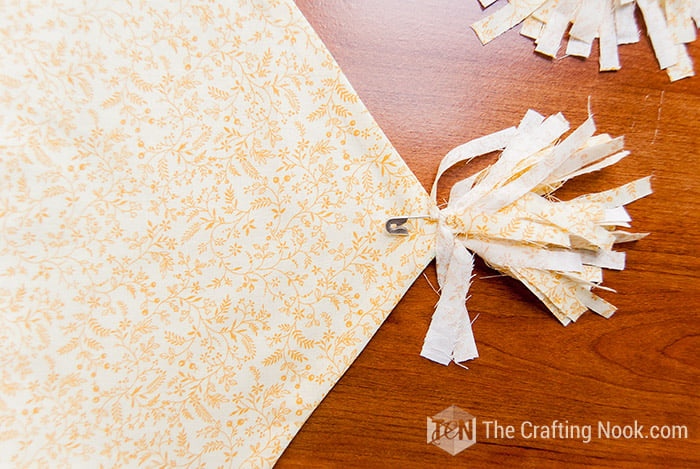 Here you go!… A simple and cute no-sew table runner. =D You can also add some more details!!!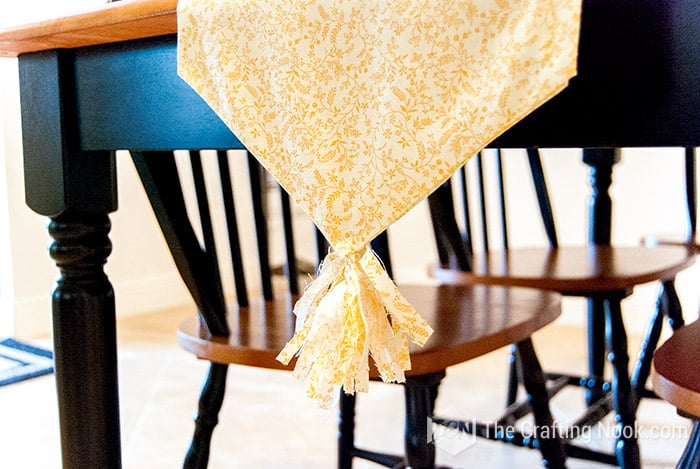 If you liked this fun and easy tutorial, don't forget to share with friends and save for later!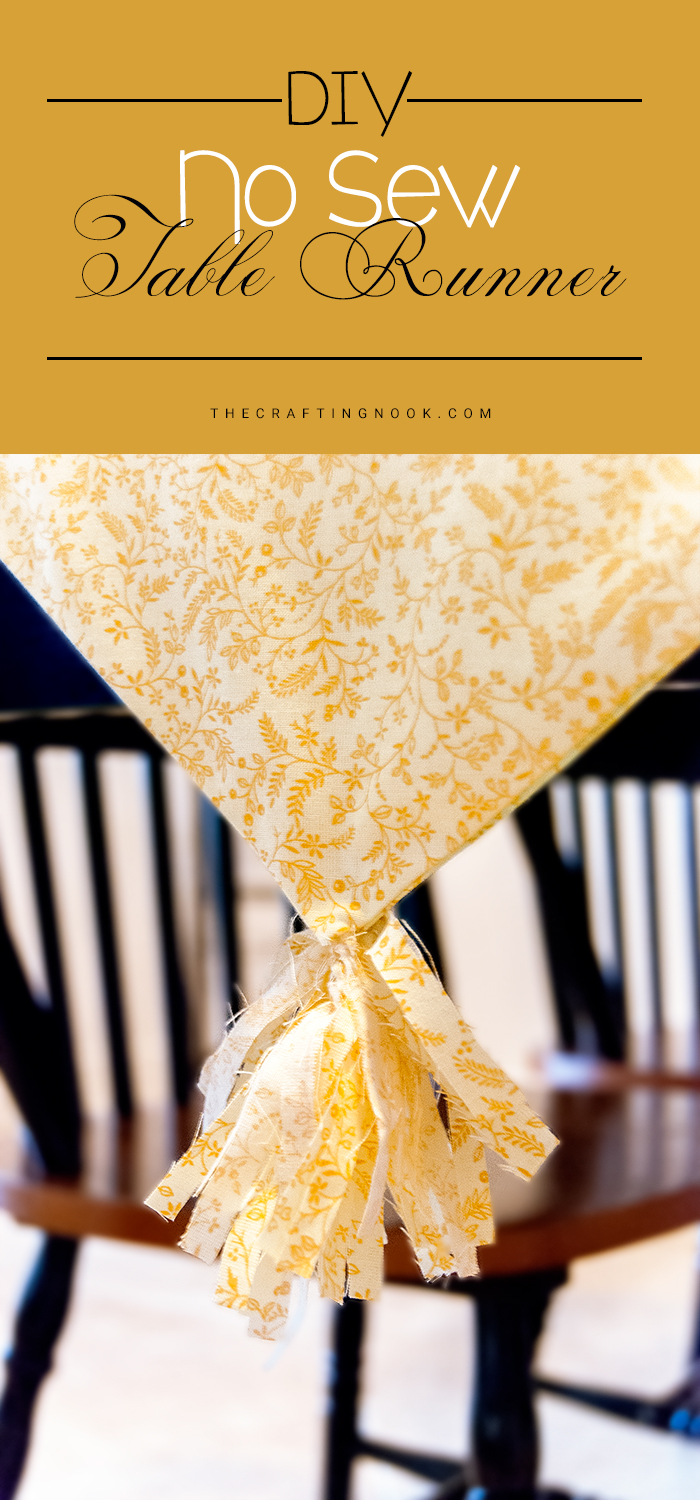 What do you think? Do you like table runners as much as mi mom??? How do you like them?
Some other no-sew projects I love from my favorite bloggers:
About sewing I also made this hand-made sewed Wall Diaper Bag for Emma's bedroom that you might like as well. It's so cute and not difficult if you have a sewing machine LOL.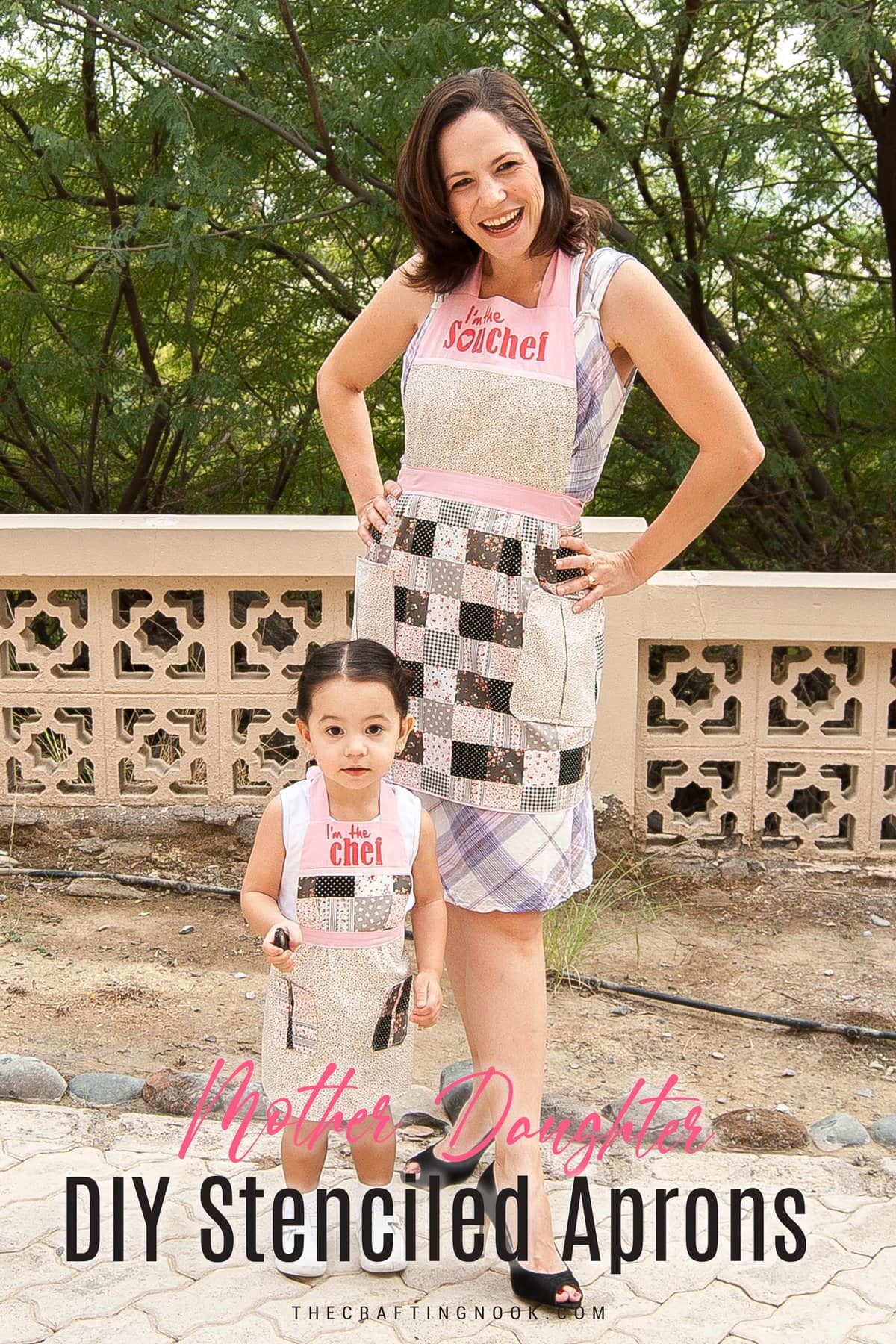 Til' next time...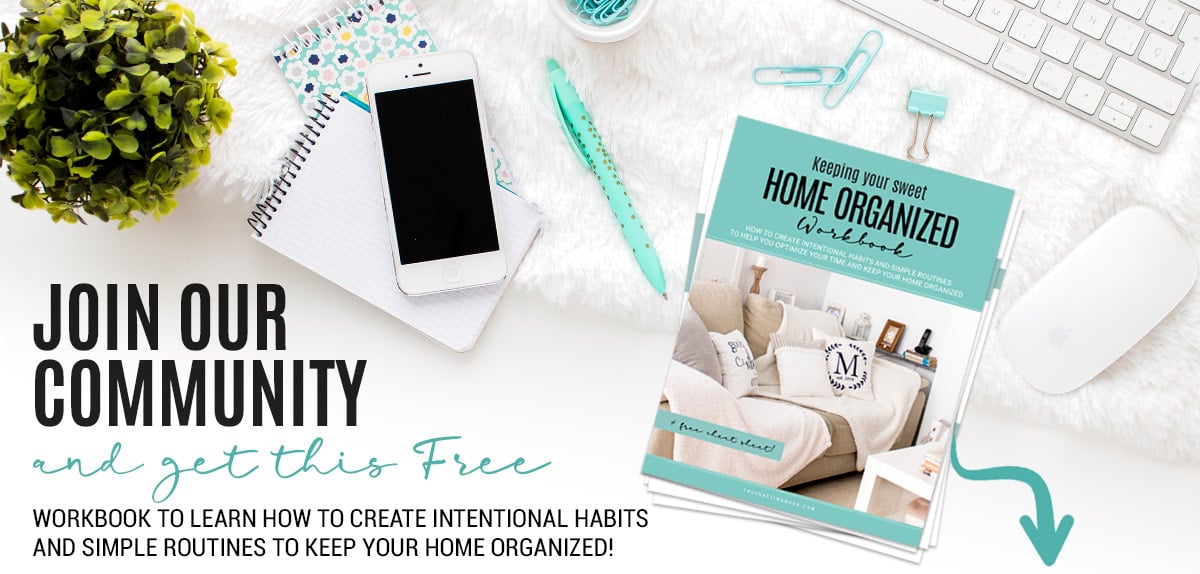 GET INSTANT ACCESS TO THE WORKBOOK
Plus freebies, printables, exclusive content, tips, stay connected, be the first to know great offers and Product Launches!
Disclaimer: By clicking on the "Yes, I want it" button above you are giving me your consent to collect and use your information according to the law and My Policy Privacy and The Cookie Policy. Zero Spam I promise!