My mom loves table runners… I like them but mom LLLLOVES them LOL. She wanted a simple and easy one to give some life to her dining table over her vacation house in Miami. Since there we don't have a sewing machine I made this cute no sew table runner =D for her. Awesomely easy LOL.
DIY No Sew Table Runner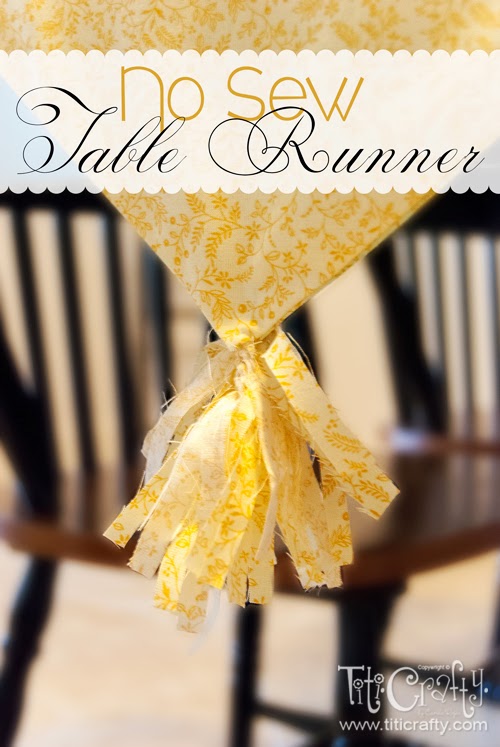 I really love how it looks on the table and the orchids give just the right touch to make the place so warm and homey!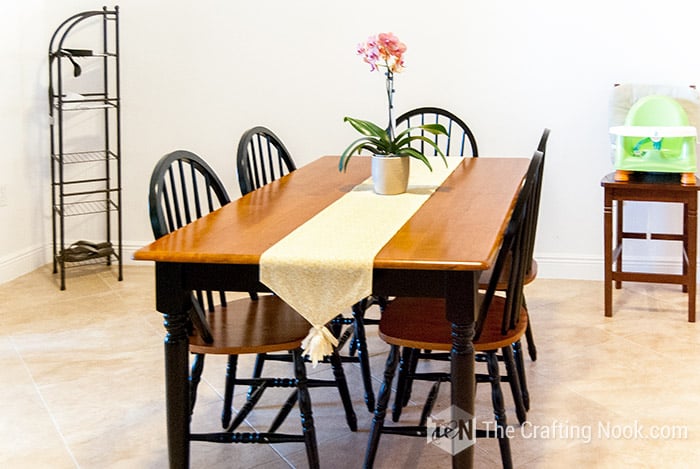 Here is how I made it:
You Only need fabric of your choice, double sided iron-on fabric adhesive, scissors, 2 safety pins, measuring tape and of course an iron LOL.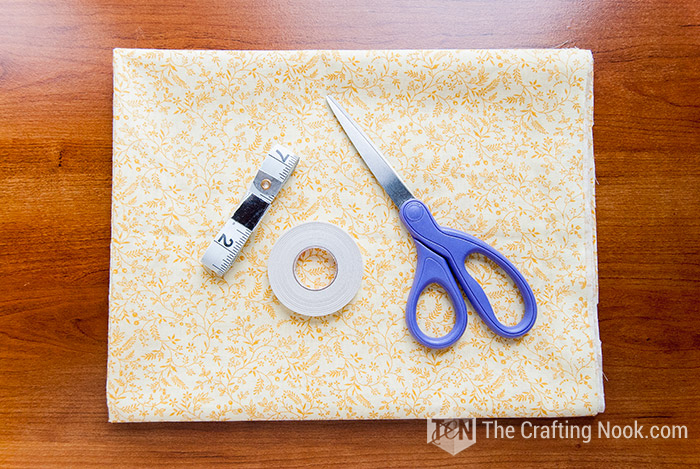 I cut 60 inches (1,5 m.) long by 24 inches (60 cm.) wide piece of fabric and folded in half wide. Wrong side of the fabric facing me.
I ironed it and drew a triangle on both ends.
I cut along the lines leaving a margin of 0,4 Inches (1 cm.).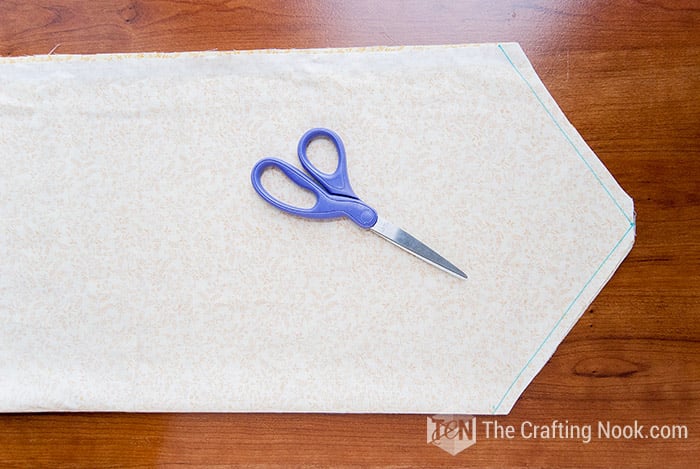 I ironed the borders of the fabric to the inside.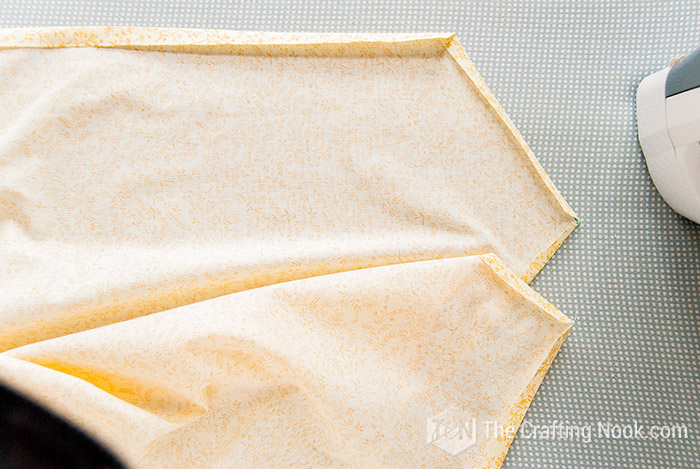 I folded it again but with right side out.
Then I applied the iron-on adhesive following its instructions. First placed it on one the back side of the fabric and iron it for 2 seconds. Waited to cool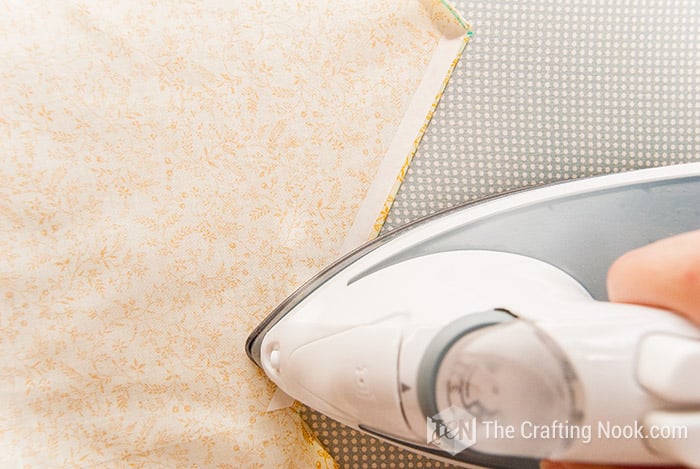 Then I pealed off the paper liner.
Placed the other side on top, pressed and hold the iron for 8 seconds on each section until the entire piece was bonded.
And The main piece was done!!!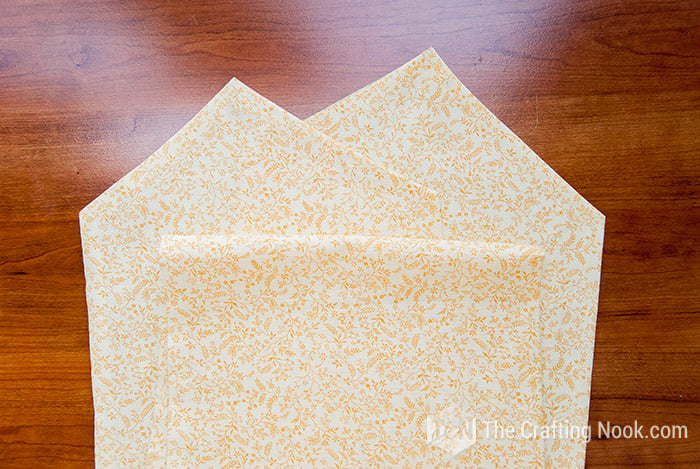 Then I cut many strips of the same fabric (you can make it with another fabric) and made 2 bunches.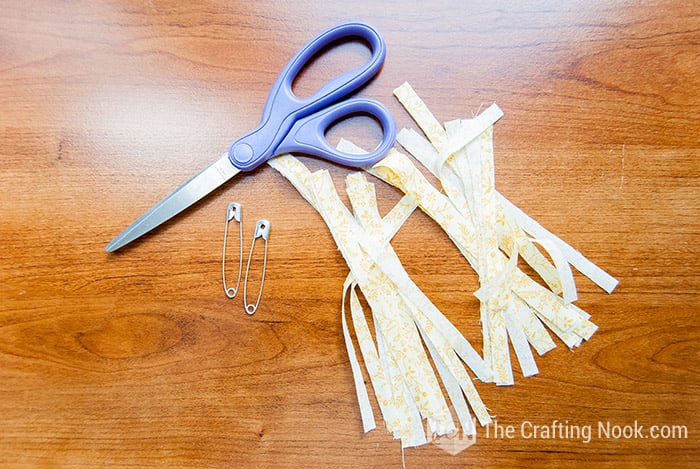 I knotted one by one to the safety pins until it looked like pom-poms.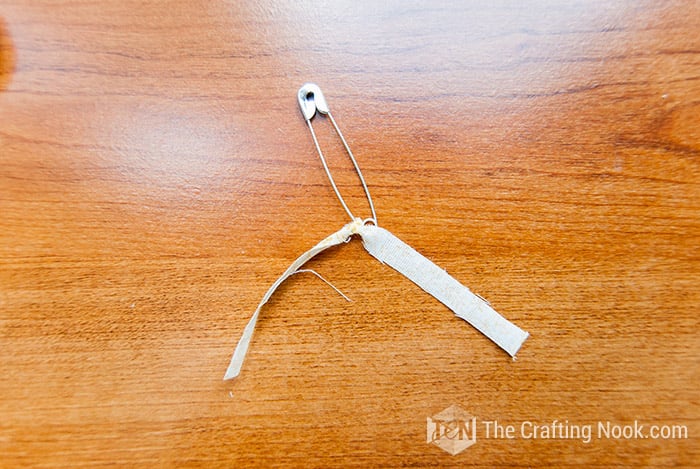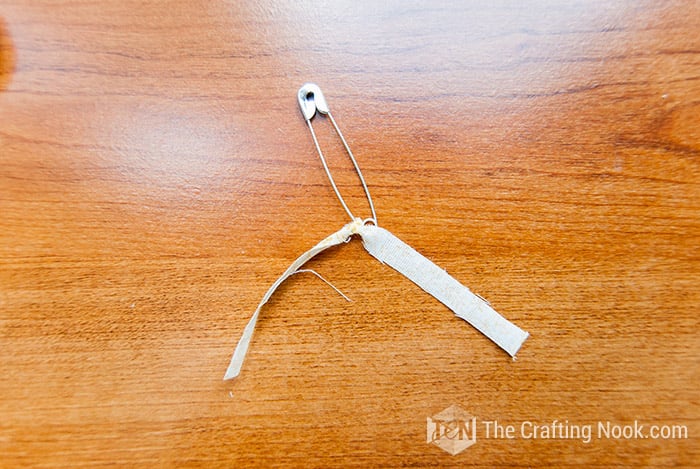 Then I applied the safety pins to both ends of the table runner.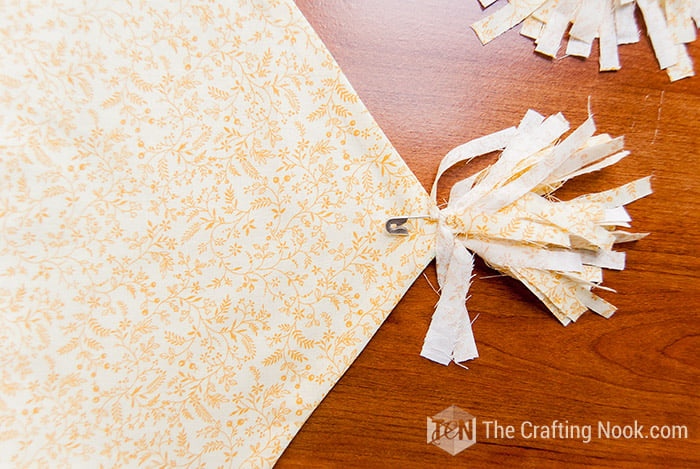 Here you go!… A simple and cute no sew table runner. =D You can also add some more details!!!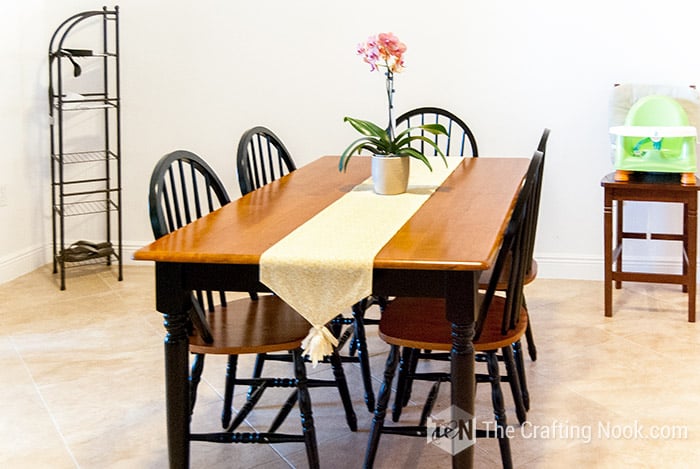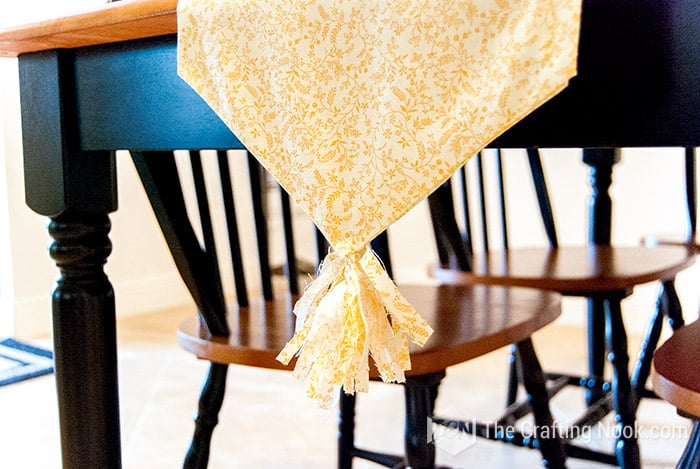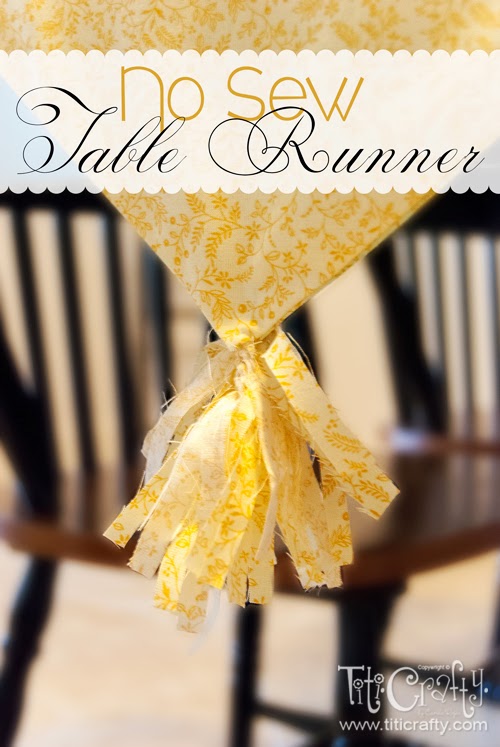 What do you think? Do you like table runners as much as mi mom??? How do you like them?
About sewing I also made this hand-made sewed Wall Diaper Bag for Emma's bedroom that you might like as well. It's so cute and not difficult if you have a sewing machine LOL.