I have a confession to make. This is actually the very first time I decorate this big a house in my life. Last year we just added some spider web and a couple of spooky decoration stuff. Not a big deal! But this year I got super inspired and with the help of my little bro we made this spooky front door Halloween decoration all handmade.
Homemade Front Door Halloween Decoration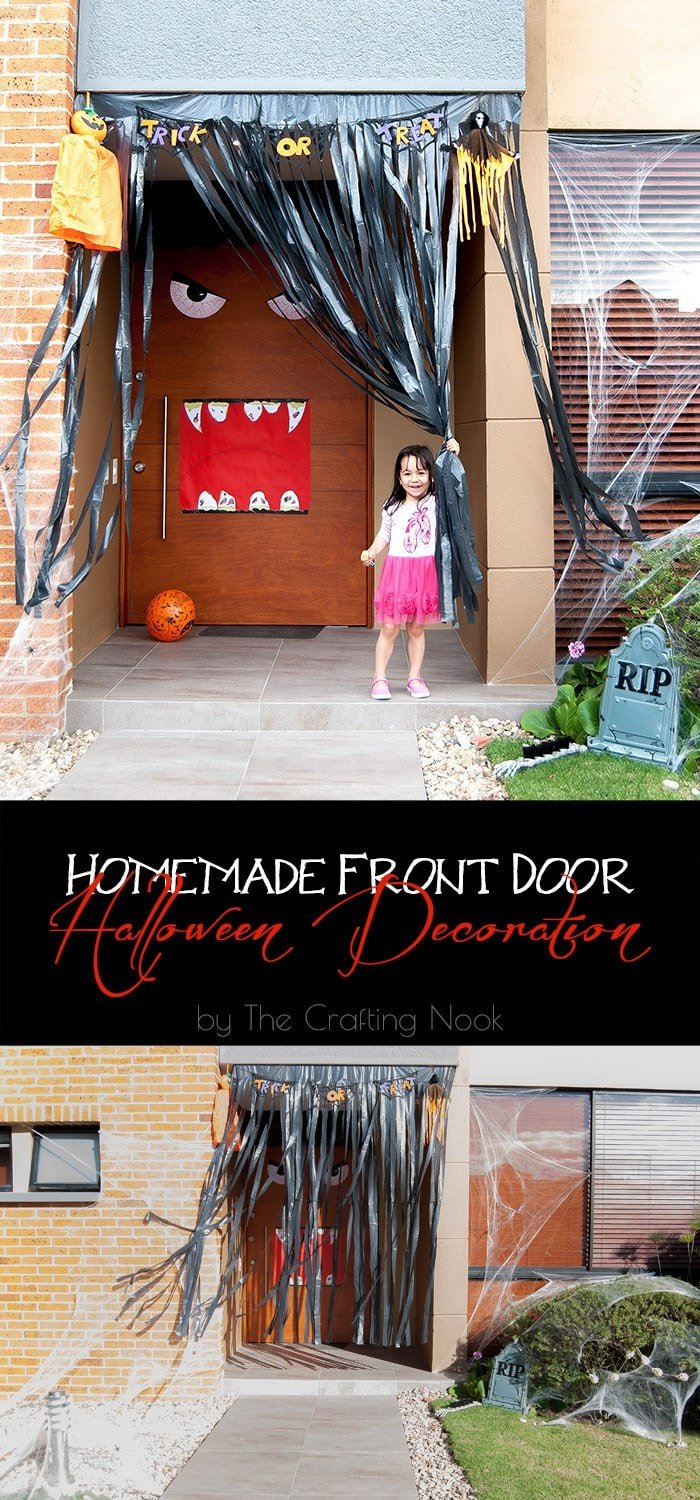 It was quite exciting and fun to be working on our decoration with my brother. We have a huge age difference, so we seldom get the chance to really share activities. My girl was all excited too drawing spooky eyes and helping us the way she knows how.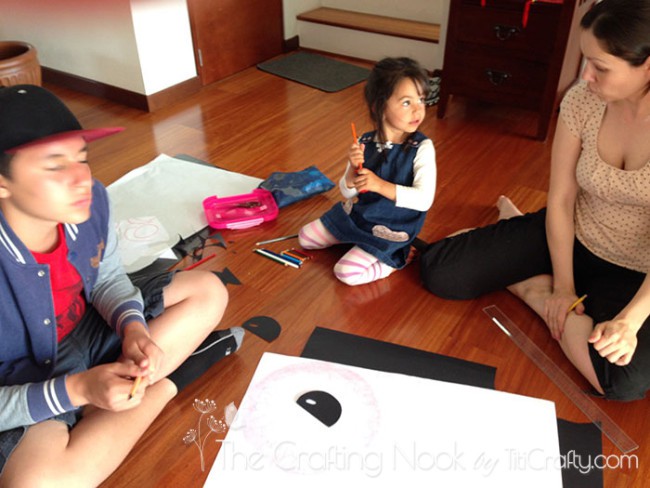 This was a new and fun experience. Usually I decorate all alone except for last year when my dad came home with a bag full of spooky decoration stuff and we did it together. But having my brother laughing and taking a real part of it was really awesome! Of course being 13 as soon as some of his friends showed up on our house, he took off LOL. But most of the work was done so I was really pleased! Can't wait for Emma being at that age too and create decoration together .
So, sniffing around on Pinterest with JD, we saw these super cool front door ideas and we loved them. We ran to the craft store and bought cardstock, papers, plastic bags and many other stuff that will probably stay for next year LOL. We came home and took over the entrance floor to start the spooky monster.
For the Front Door Halloween Decoration you will need:
Black cardstock
White cardstock
Red Cardstock
Crayons
Red Marker
Glue
Black Jumbo Plastic bags
Hot glue gun
Spider web
Any other spooky stuff you have from past years!
We started drawing the spooky eyes. We used a huge pan lid for the circle. The eyes seem angry so we used half circle of each eye but draw it as only one. Using the red graphite from a red crayon and fingers we painted the outer edges toward the center to simulate the eye redness. Then freely my bro drew shaky, uneven lines to simulate the thin veins. In the same white cardstock I drew the teeth and a couple of fangs.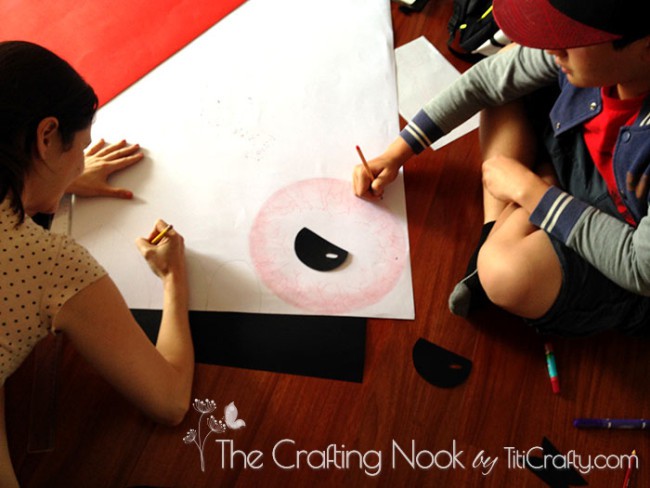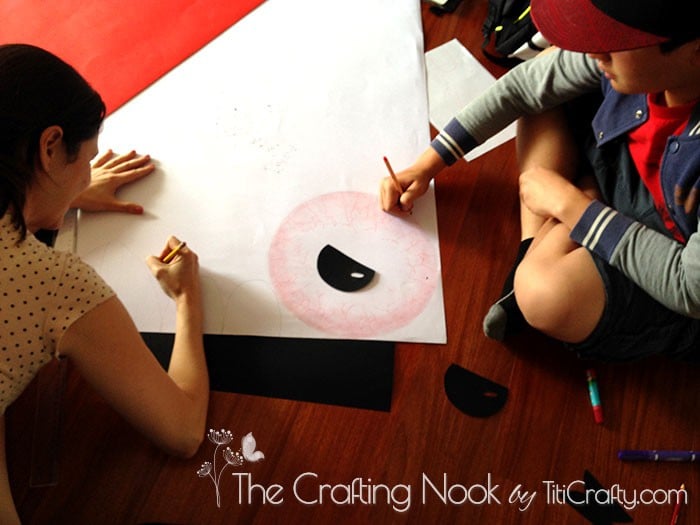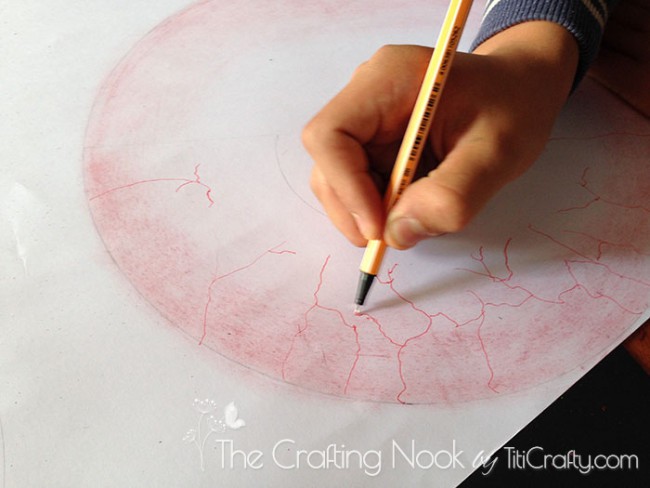 In the meantime I was creating the pupils. I created 2 circles smaller than the previous one. Extracted some irregular shapes from each to simulate the eye sparkle. It was supposed to be one sparkle to the right and the other to the left but I messed it up and glued it both to the same side Duh! Anyway… LOL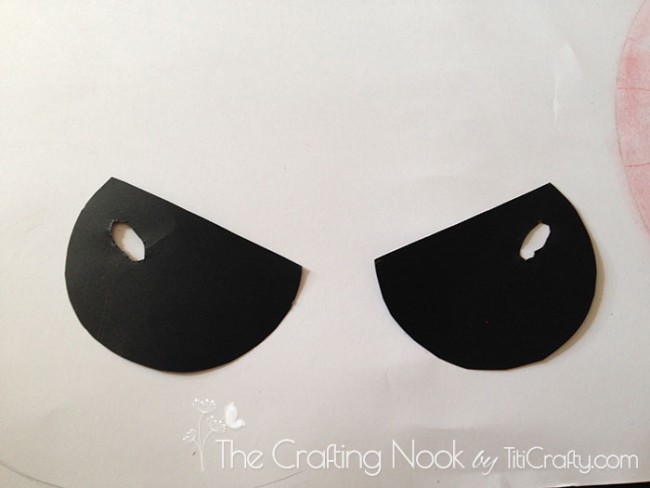 The I cut some long triangles, like eyebrows to make it look really angry and spooky.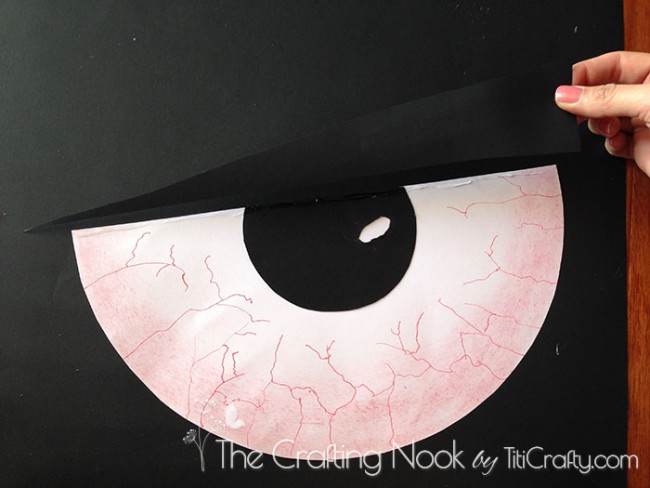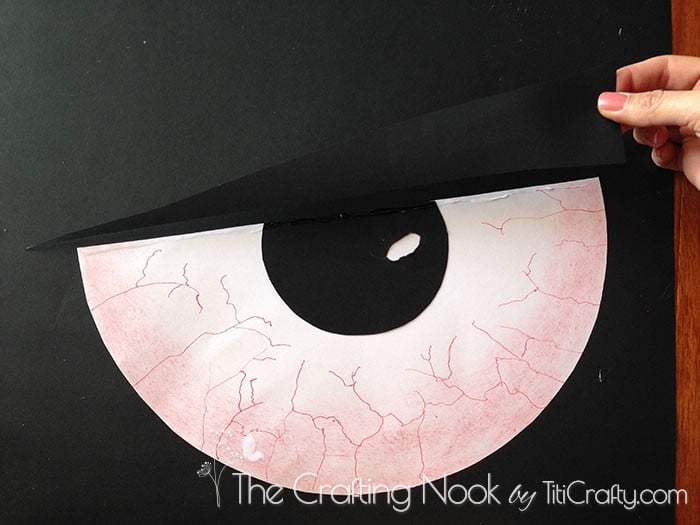 We wanted the teeth to be really gross. Make them look dirty and really bad looking so I painted in green and brown some stains all over. LOL My bro really made them look so terrible gross.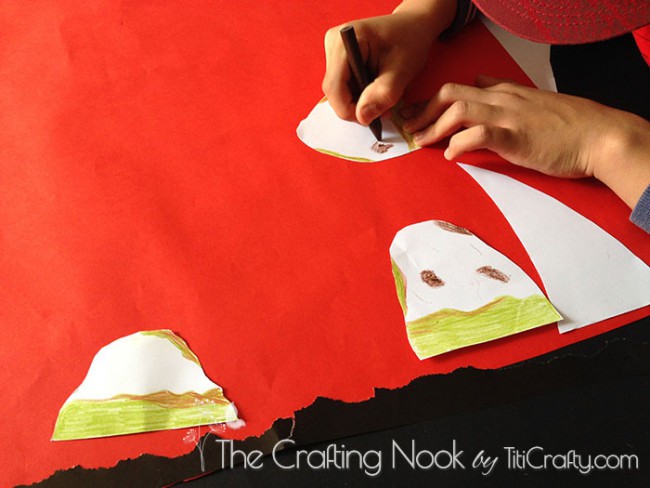 For the mouth we used the red cardstock, we used almost all the sheet. We cut a small rectangle from it and used the big part.
We tear up some black cardstock to create a mouth-like effect on top and bottom of the mouth and over the teeth.
And this was the result of the mouth. With dark red crayon I made a semi-circle to give the idea of the tong LOL. It's not like is really visible but game piece of mind LOL.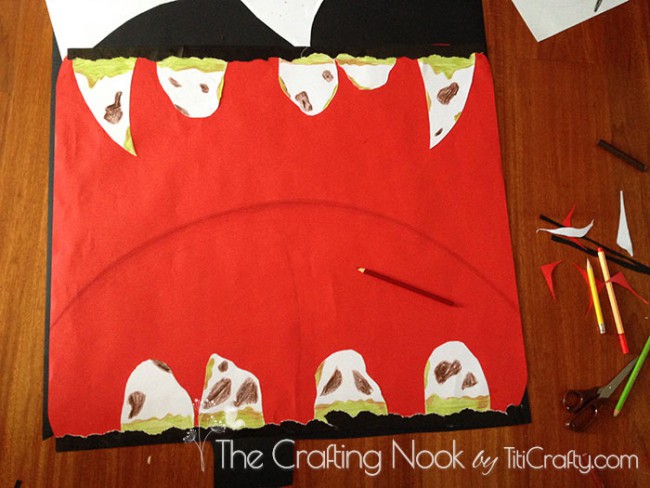 We put the eyes close and this is how it will look on the door!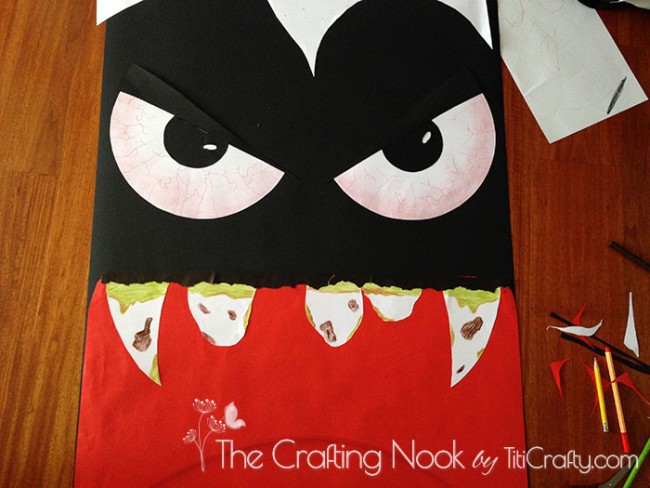 Then using tape we stuck the eyes and mouth on the door. Using a black plastic bag we cut a hair-like shape and put it at the top of the door.
There you go!!! A spooky front door.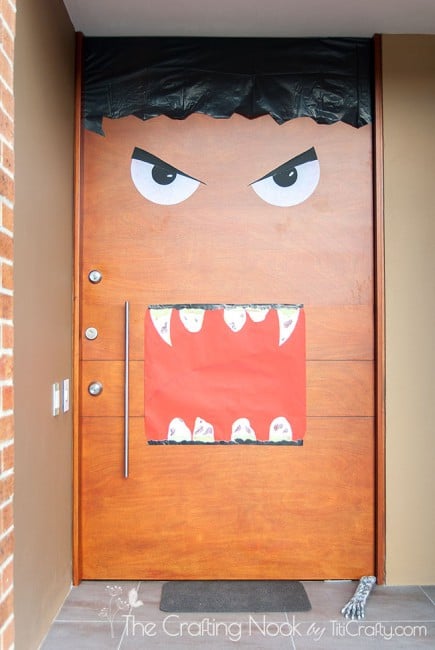 But you know that's not it, right? We got the rest of the black plastic bags, cut the sides to get a LONG piece of plastic and then folding it almost to the top we cut strips leaving the edge so we could glue it to the entrance.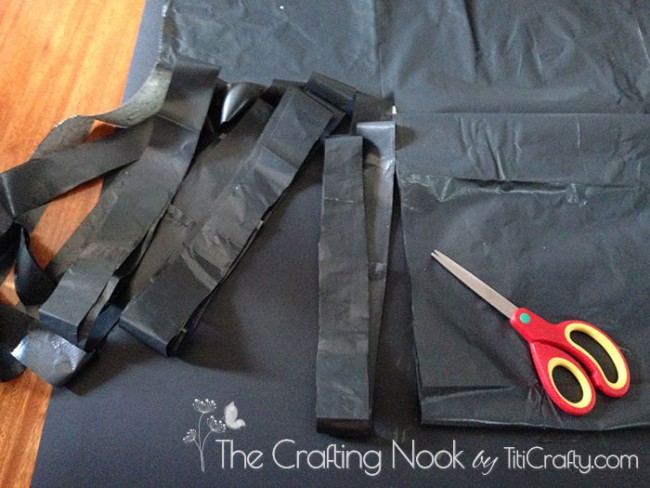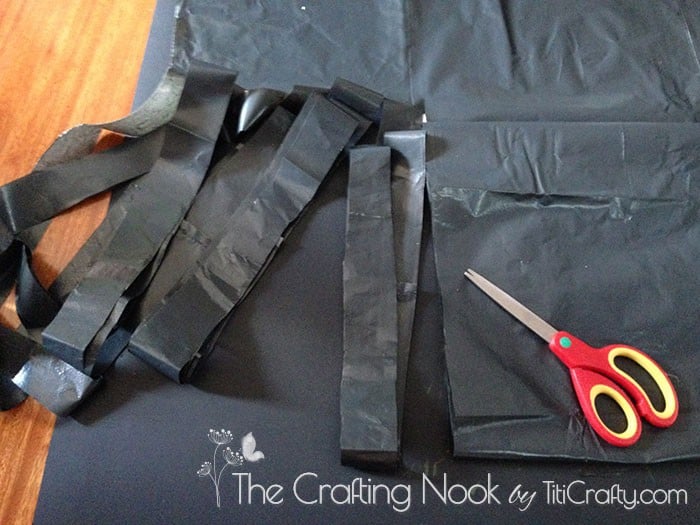 We got this cool black curtain. With hot glue gun we glued it to the ceiling of the entrance right before the door.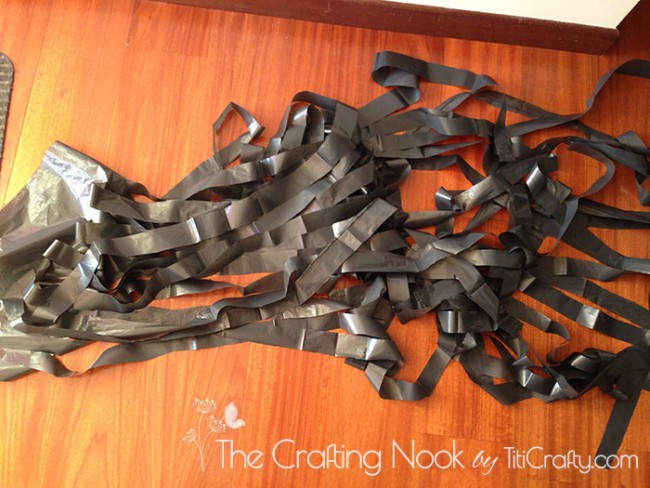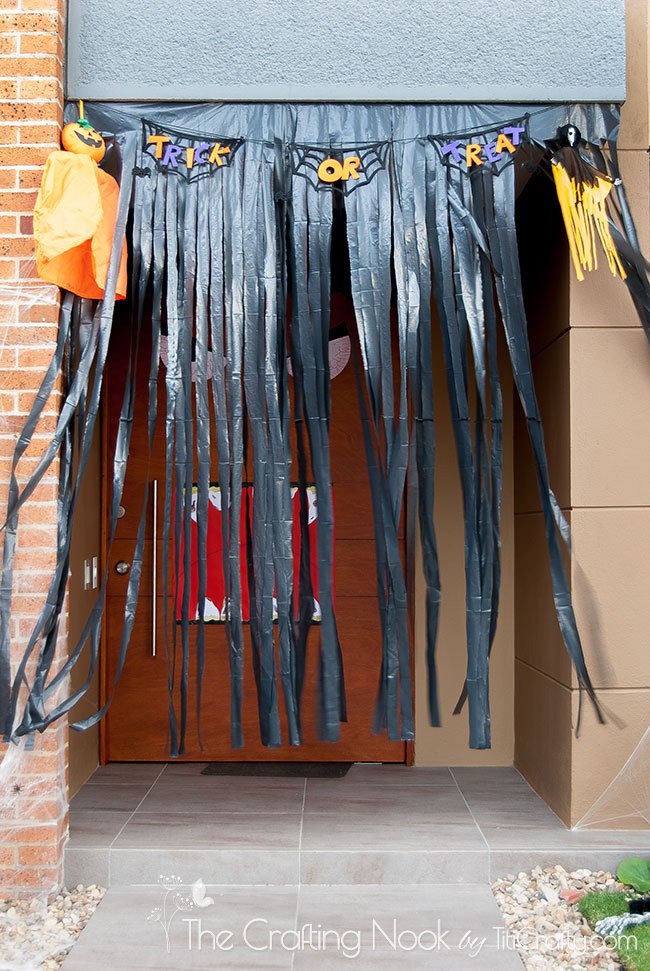 We also placed lots of spider webs around the house. We put some other Halloween decoration from last year like the jack-o-lantern, spooky skull, tombstone and an skeleton arm. The trick or treat banner was the final touch.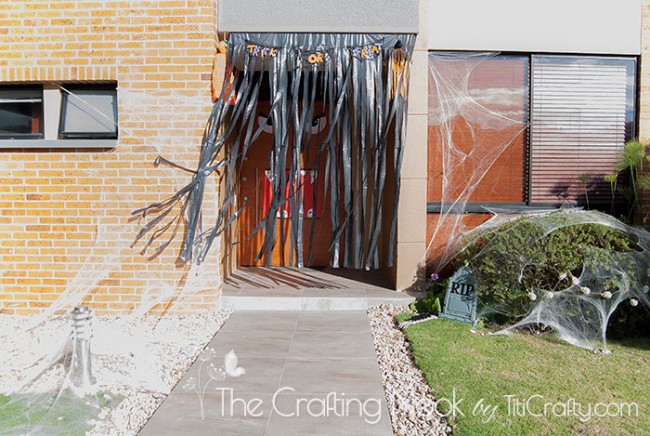 My girl was so excited. She was like "Mom your decoration is awesome!!!!" LOL. She even wanted to take part in the photo shooting =D
So here you have my spooky Front door Halloween decoration! Hope you like it and enjoyed the process!
How about you my lovely readers? What kind of home décor you love making and what have you done this year? I would love to hear all about it in comments!
If you like this project, you might also love these too: