I have a confession to make. This is actually the very first time I decorate this big a house in my life. Last year we just added some spider web and a couple of spooky decoration stuff. Not a big deal! But this year I got super inspired and with the help of my little bro we made this spooky front door Halloween decoration all handmade.
Homemade Front Door Halloween Decoration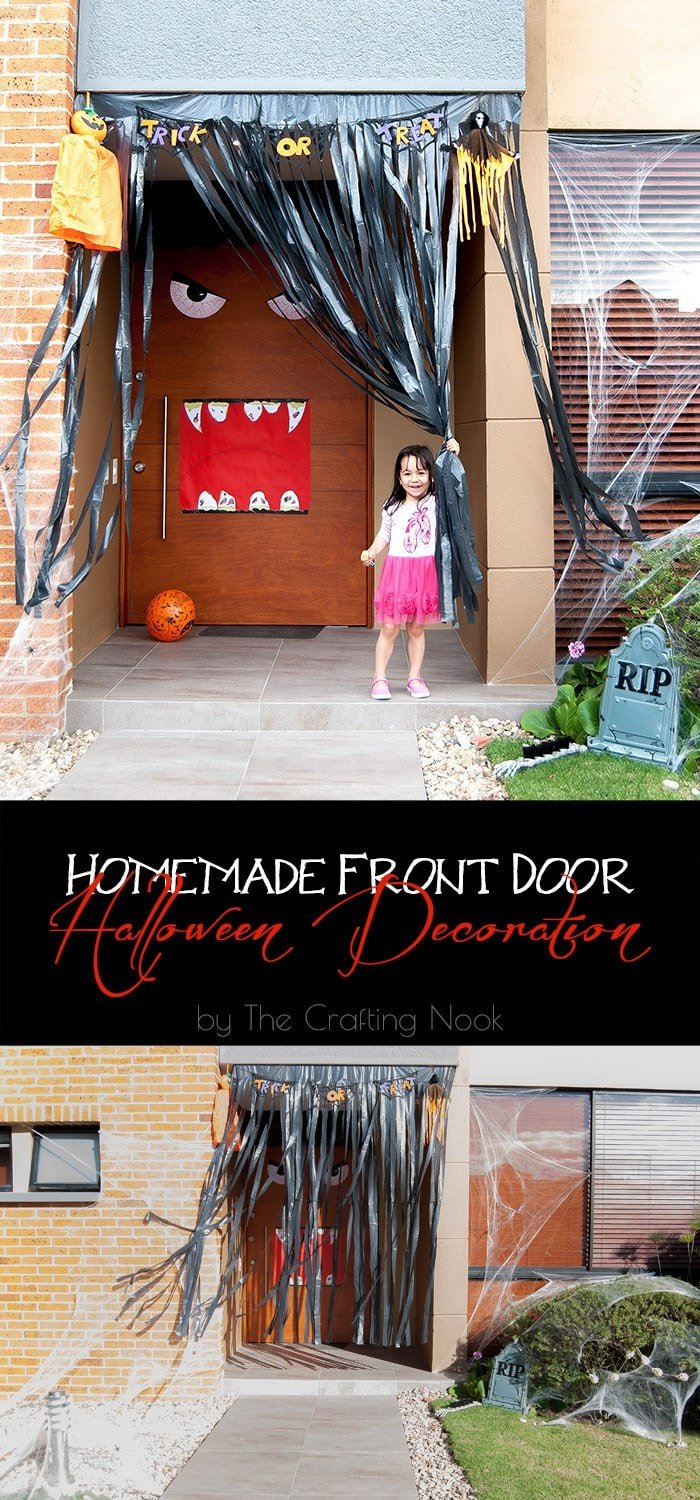 It was quite exciting and fun to be working on our decoration with my brother. We have a huge age difference, so we seldom get the chance to really share activities. My girl was all excited too drawing spooky eyes and helping us the way she knows how.