Don't you love Limeades? I know I do. What I didn't know is all the variations and delicious mix you can do with it. I recently went to a restaurant and they had this yummy and fresh Coconut Limeade and I went for it right away and so did my bro. Oh wow, it was delicious. I knew I had to try that at home.
Fresh Coconut Limeade
When I had the chance I bought a coconut at the grocery store. Yeah, a real one! I had to break it clean it and to be honest I ate quite some pieces in the process LOL.
I was experimenting so when I bled the ingredients together I couldn't really get rid of the tiny fibers from the coconut. It tasted really good and at the end I grabbed a spoon and ate all the coconut left. I'm planning on making this again with coconut milk and just some pieces of fresh coconut and see how it goes. So stick around so you will see the new recipe soon!
It's super easy!
First mix lime juice with water. This step will depend on each one, how strong you like it. Once you get it to mix it in a blender with the coconut, ice, and sugar.
I blend it for quite a while varying the speed so the coconut would get really shredded. When you turn the blender off it will look like a smoothie if you want it thinner or liquid add more water or both lime juice and water.
Serve and enjoy.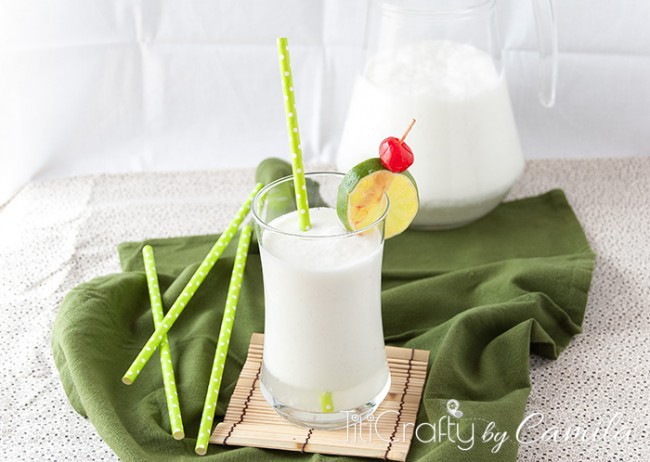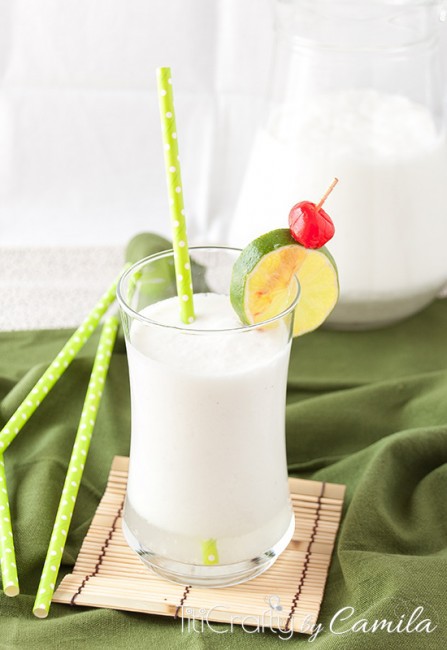 I'll see you soon with the new version of this fresh Coconut Limeade =D.