One desk organizer idea is never enough, right? That's why I'm always looking for new ones. Upcycling boxes is a great way to keep things organized, especially craft supplies.
I had these boxes that as soon as I saw them I knew I could use them for something with a better purpose. I could decorate them and use them as lovely decorative boxes and extra storage for my office. Recycling and upcycling are always a good thing =D.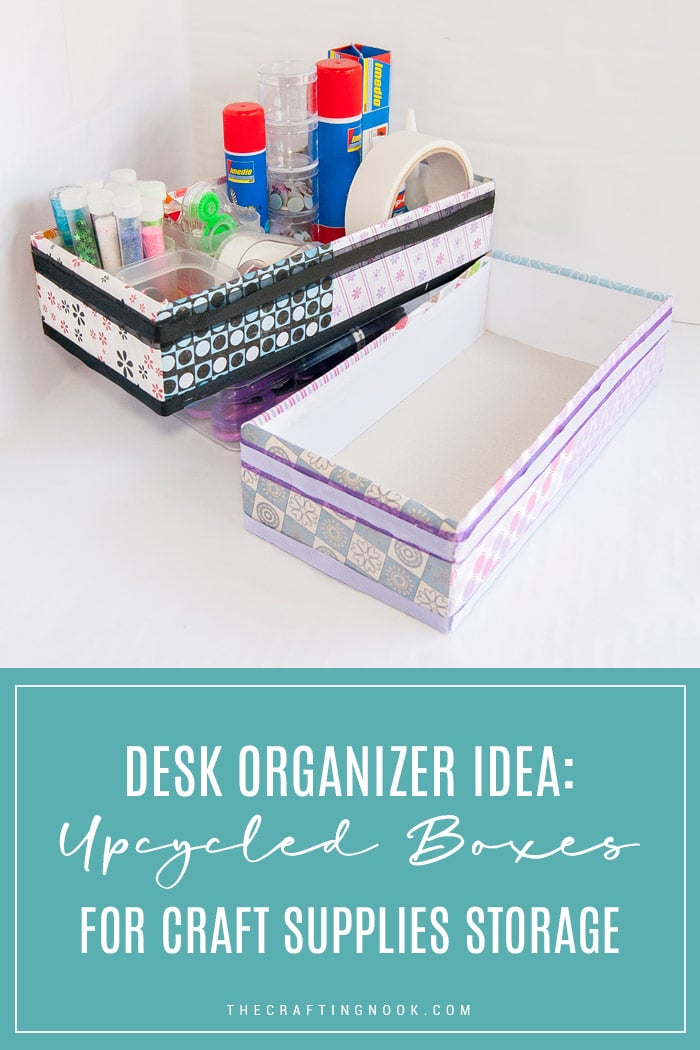 Upcycled Boxes for Craft Supplies Storage: A Desk Organizer Idea
This post is one of my first posts. But it was in Spanish and I liked so much that I wanted to share it in English too.
In a way, I'm just like my mom (well maybe not that obsessive LOL), I love having a place for each thing and usually, that means having some things or a group of things in one place. Boxes are one great way to do that!
Buying cute boxes can be expensive but upcycling boxed can be the desk organizer idea ever, or any organizer to be fair.
What is Upcycling?
Upcycling is the process of converting something old or discarded into something useful and often a lot more beautiful.
What is the difference between upcycling and recycling?
Recycling is the process of converting waste materials into something new. While upcycling and downcycling are both examples of recycling, there are clear distinctions between the various ways we can reuse waste. Upcycling adds value to the waste materials and takes less energy to process.
What is the purpose of upcycling?
Upcycling is the wise practice of creating a useable product from waste or old unwanted items or adapting an existing product in some way to add value. The purpose of upcycling is reducing waste and improving the efficiency of resource use.
That's why upcycling is good practice whenever I can. And it's actually fun.
I started to work these organizers and actually, I loved the results =D, so I decided to make a tutorial to share it with you guys!. For these boxes, I used digital papers from shabby Princess and No Reimer Reason.
Here is how I made them:
Desk Organizer Supplies: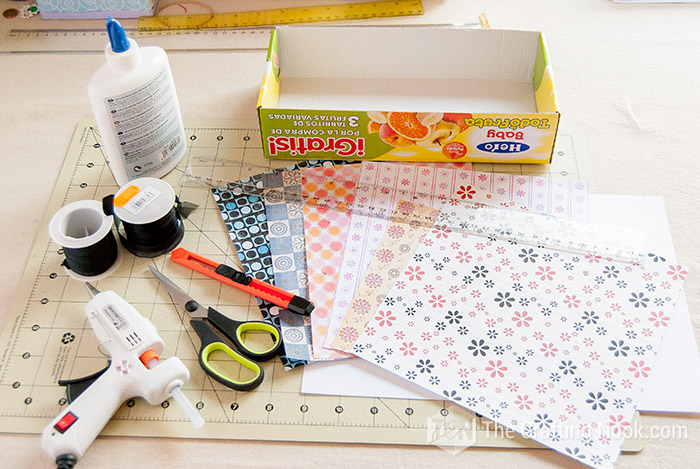 Boxes
Papers or Digital Papers
White paper
White Glue
Scissors and cutters
Decorative Ribbons
Hot glue gun
My Desk Organizer Idea in a few steps:
Cut different pieces and if you want in different angles always leaving the paper to fold to the inside of the box and to the base.
Spread the glue, I love using my fingers but with a brush is fine too.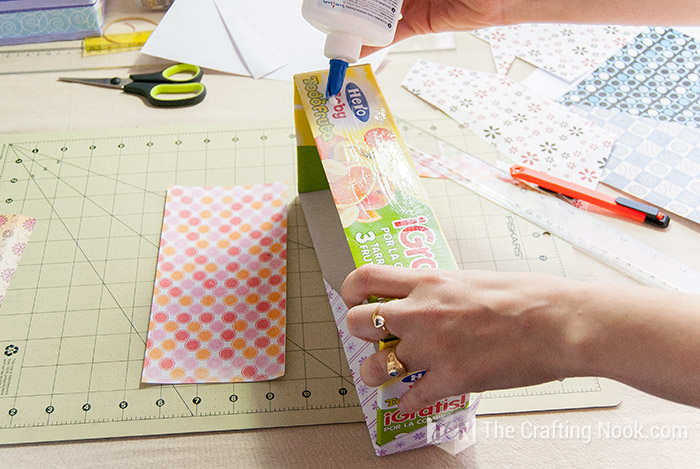 Place the pieces of paper and make sure you don't get bubbles or creases.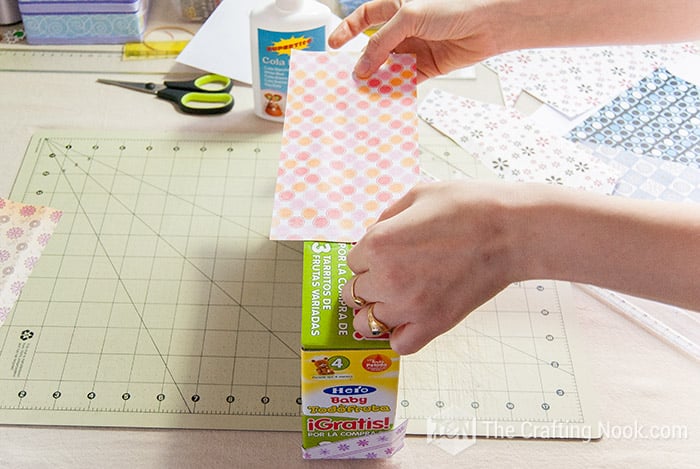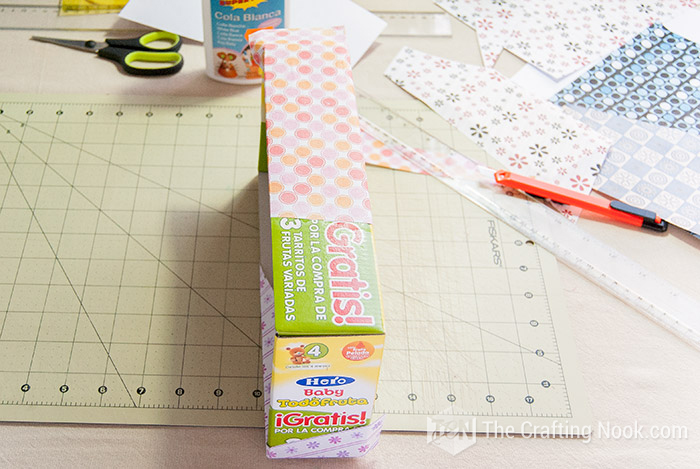 Keep going with the rest of the box but at the corners leave a bit of paper to fold it to the next side.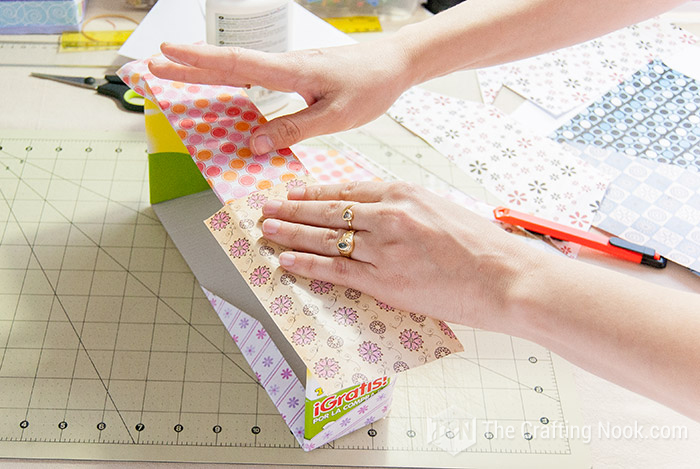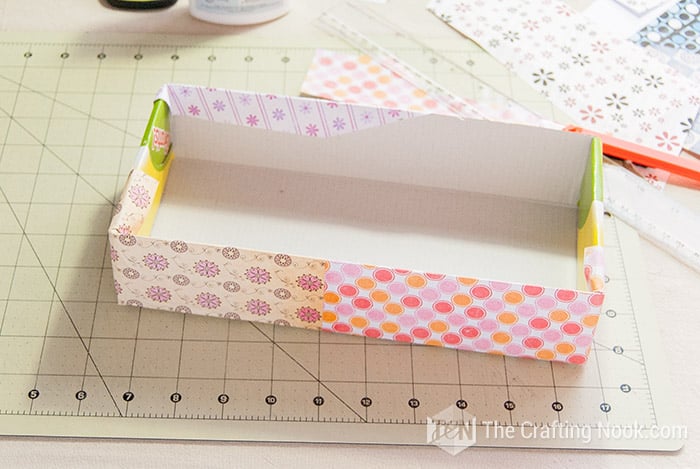 The last thing I wrapped was the smallest sides. So the piece of paper is more exact with no leftovers except for the inside and the base.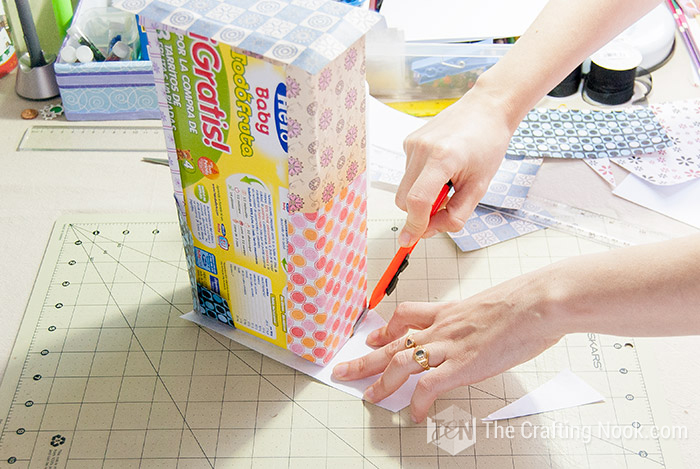 Leave some paper for the base (if you want to wrap it too). Glue all the leftovers to the base of the box. Then spread glue all over the base and place the paper.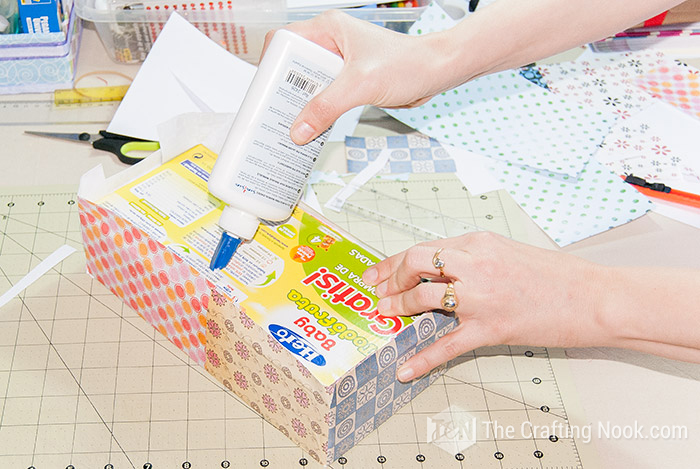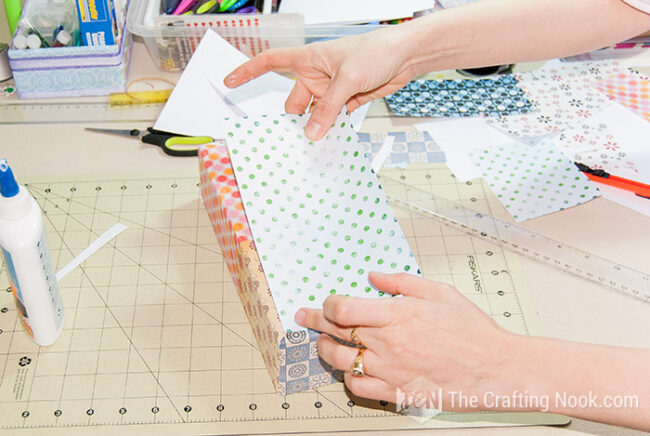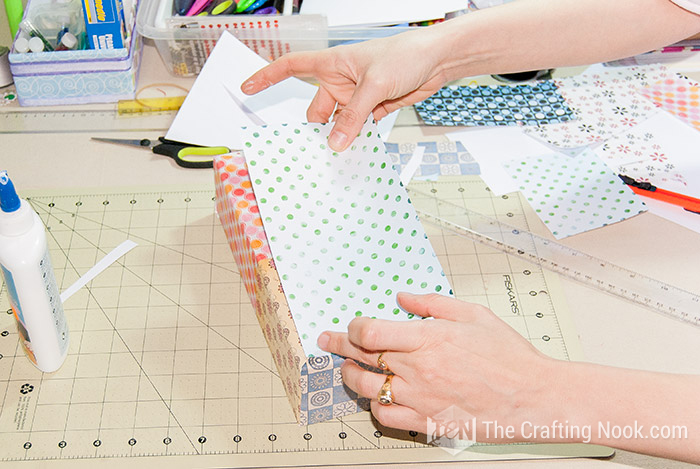 Now let's go to the inside of the box. Glue all the leftovers in the inside.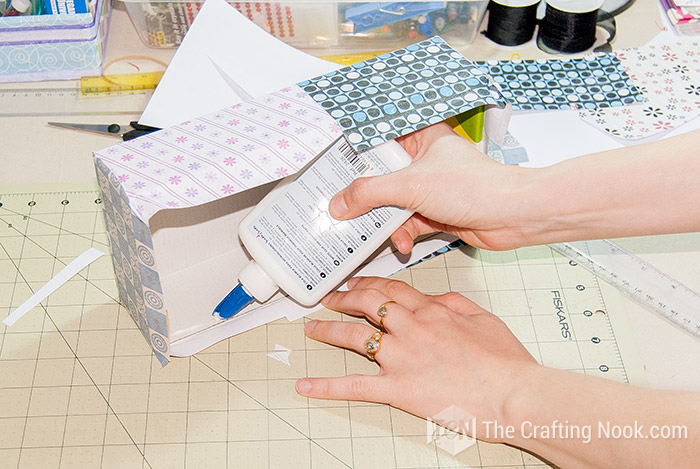 Now place the white paper inside of the box just to measure the height or just use a ruler.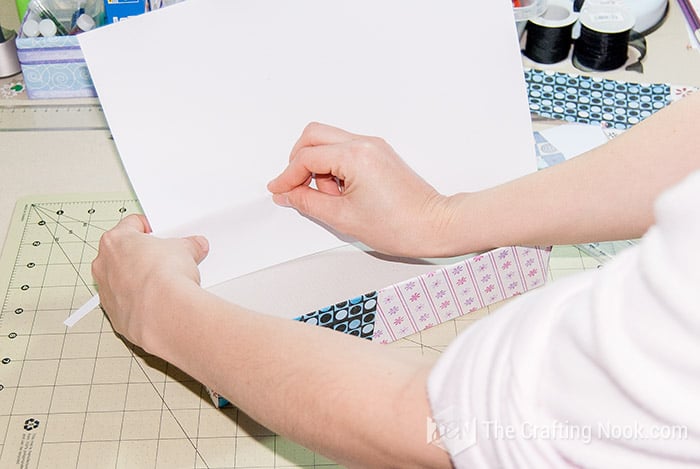 Cut 4 strips 2 longs (they must be longer than the width of each side) and 2 shorts (the width of the shorter sides).