As I mentioned before, when I first started blogging I had no idea what was blogging really about, so my Organization was nil. I was completely lost in blogland and I had just found out about link parties so visiting some links I ran across My May Sunshine, a lovely blogger that was featuring her blog planner. Oh! my life got so much better LOL. She made an awesome job, she made sheets for every aspect of blogging and I found it awesome!… The best part was that IT WAS A FREE PRINTABLE yayyyy. So I made my own Blog Planner!!!!
 My Blog Planner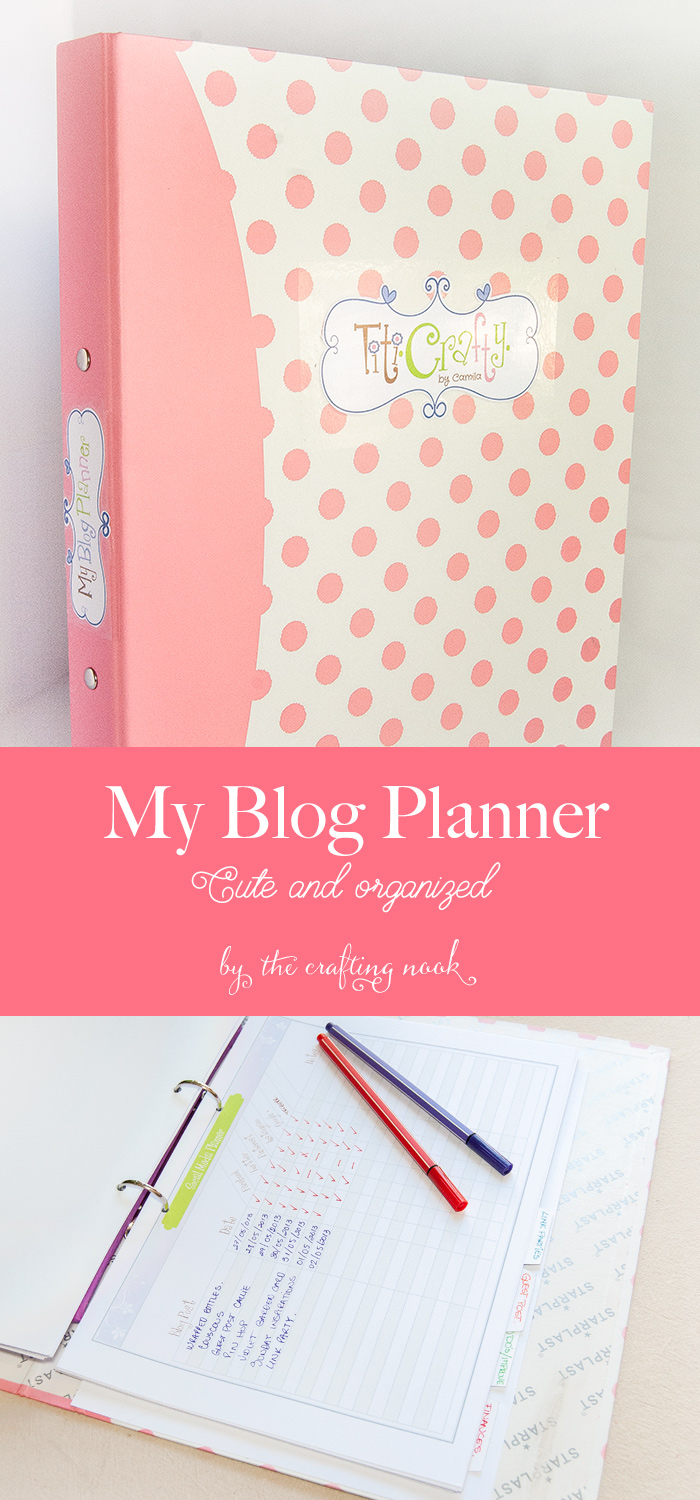 I downloaded ALL of them and since those were her design with her brand colors and patterns, I modified them in Illustrator so I could use my brand design and colors. And of course I made some new planners that I felt I needed.
I have to confess that for a second I thought I might not keep up with it, but the truth is that I use it every day. =D
So, want to see how my blog planner worked for me?
I'm not sharing the printables because the are not mine even though I modified them but you can find them at My May Sunshine Printables! You are so going to enjoy it!
Here is what I did:
I bought I a cute binder, so I could keep everything in one place.
Then I printed and cut some cute tags (the tags design are from Delicious Scraps) one with my brand and other one with "My blog planner".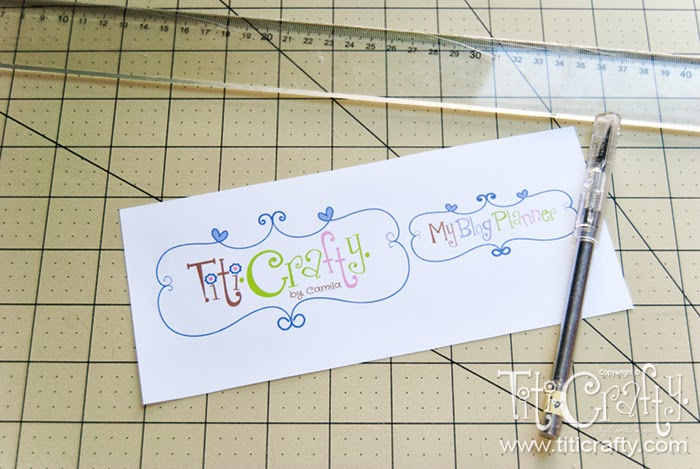 With transparent contact paper I stuck the tag to the binder on the front and on the spine.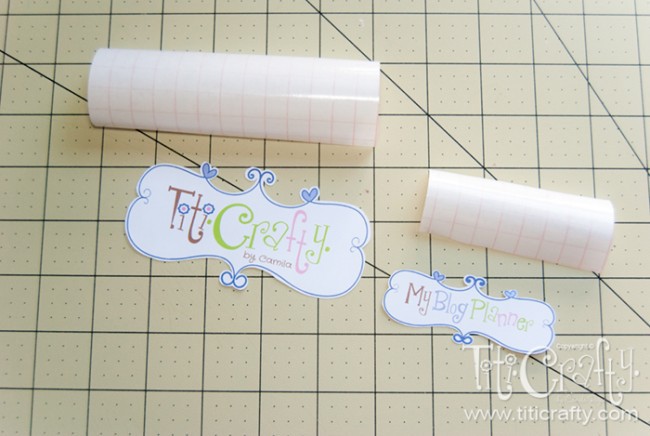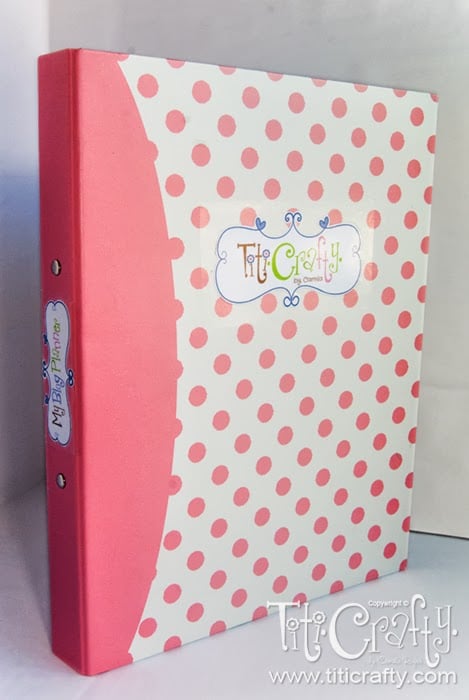 Also I bought a pencil pouch and made a couple of holes with my punch to put it in the binder. =D.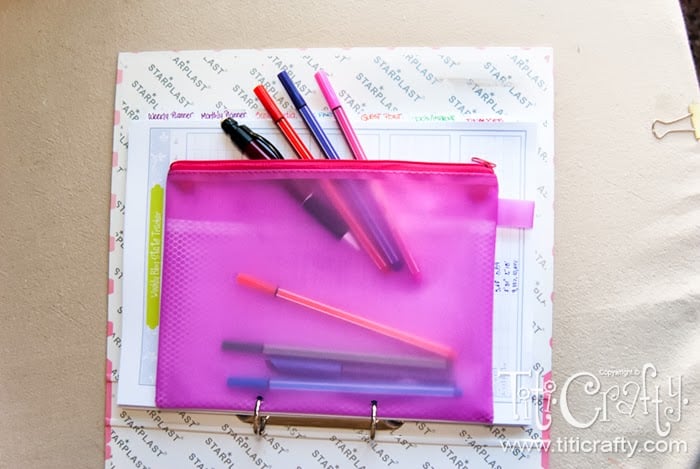 These are some of the planners I use:
Weekly planner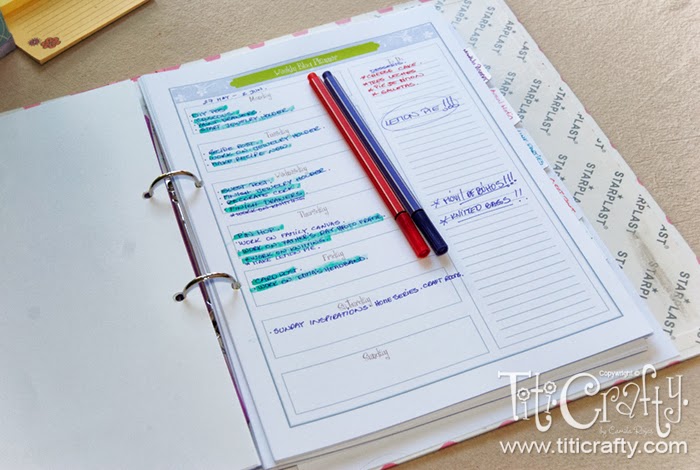 Monthly planner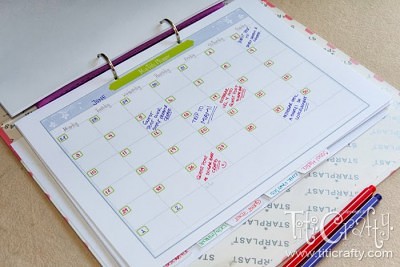 Social Media Planner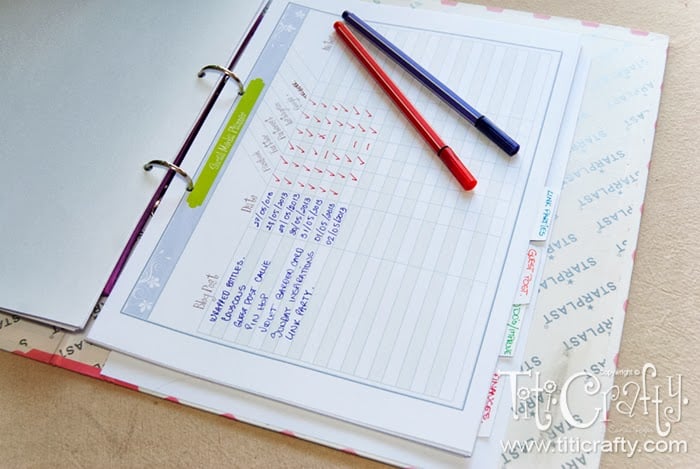 Link Party List and Dates
(this one is mine)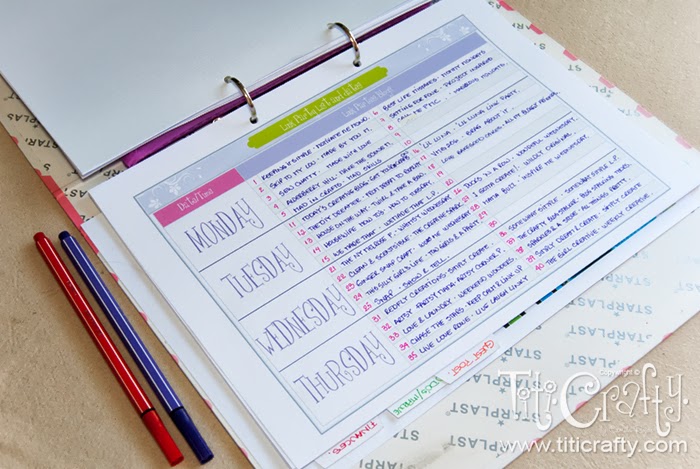 Link Party Planner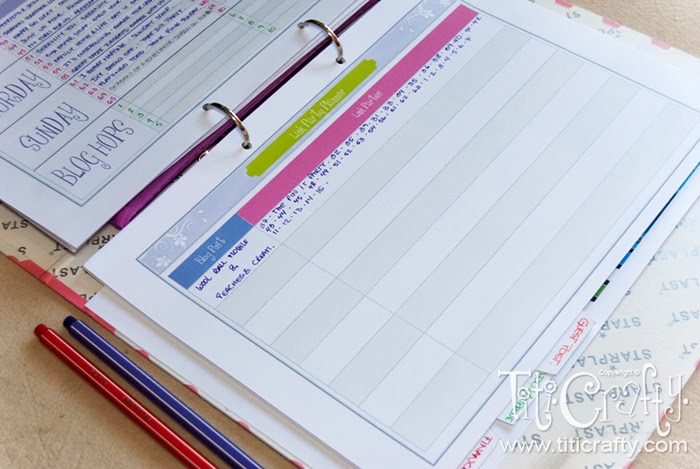 Blog Guest Posting Planer
Blog Improvement Ideas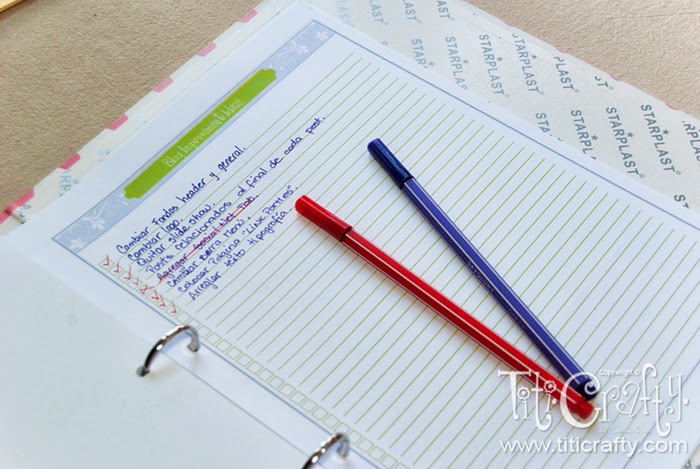 I also use:
Blog To Do List
Blog Ideas
Blog Sponsors/Advertising
Weekly Blog Stats Tracker
Monthly Blog Stats Tracker (this one is mine)
Blog Finance Income
Blog Finance Expenses
I can really say that this helps A LOT to keep your mind healthy LOL. Organization is the best way to optimize time and your blog. This way I know what I posted and when as well as where I promoted them. Also keep up with finances and stats.
I really recommend this kind of organization. =D
What do you think??? Awesome, isn't it???
If you like this post, you might also love these too: