Decorated shoe boxes, cereal boxes, or even electronic boxes make perfect drawer organizers. Contact paper, scrap paper… Just take a look around you and you will see what you can reuse, repurpose, and upcycle!
I've mentioned in the past that I love keeping things organized and that I love boxes. When I saw this idea on The Thinking Closet where she was upcycling boxes, I got a super inspiration to upcycle a bunch of boxes that I had around the house to keep my drawers organized =D.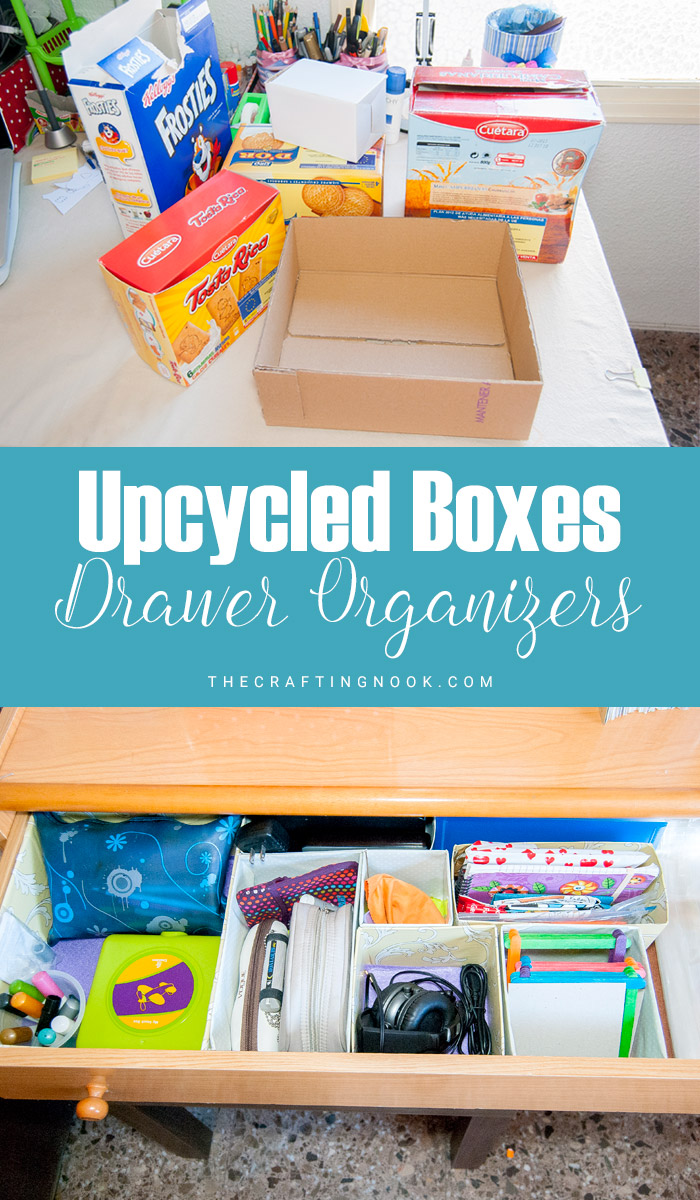 How to Upcycle Boxes to make Drawer Organizers
When you have a specific place for each thing or group of similar things, it is easy to keep the organization. I love to have things handy and when I get that level of organization I usually keep it.
Today I thought I would share with you how I made these super easy and (probably) FREE drawer organizers to hold my office supplies. This table I have has great size but I still needed a way to organize all those little things that wind up all mixed up in the drawers.
I had just tossed everything and anything into those drawers, and I could never find a thing and sometimes buying things I already had but didn't remember.
How do you organize a desk drawer?
Before even starting organizing, we need to create an efficient storage system for your desk. For this let's break the steps so it's easier to digest.
Evaluate your space, what's your available space, what do you have, what do you really need.
Prioritize the top drawer. Set here only what is most important and that you use every day.
Create pretty organizers.
Smartly fill each drawer.
Keep things organized, if you don't create a mess you won't need to organize again.
Don't be scared of empty spaces. Empty space is good too.
Find new ways to organize and stay organized.
For years I have been gathering and collecting all kind of boxes, cereal, shoes, those that come when someone gets a new phone or iPad and some of them I was already using to store things like mini markers, pen drives, paperclips.
The boxes are the perfect size for most drawers and sturdy enough to work well for organizing.
Lauren shared a great idea to keep craft drawers organized saving money, you can see her post HERE for more details. I also love how I Heart Organizing organized her drawers.
I figured I could use those boxes would look a little more fun with contact paper and some scrap of felt added to the bottom pop for color and protection.
Here I'm sharing how I made it. It didn't turn out as I wanted since the contact paper I chose wasn't the best. It was not sticky enough so it was hard to make it stay straight. I would give it a try again with some better contact paper.
Anyway, I liked the final result, since I got all my stuff organized and handy =D. I completely forgot to take the "before" picture but if you have an office drawer you know how it could have been LOL.
So, here it is, hope you like it.
Supplies needed for these upcycled box drawers organizers:
Different boxes
Contact paper
Felt
Hot glue gun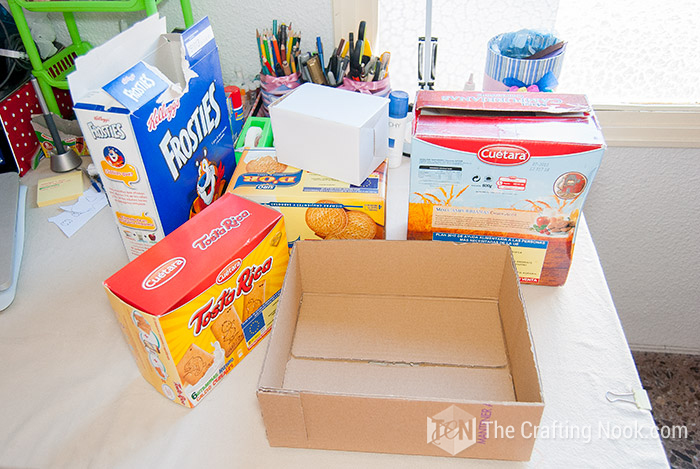 The first thing I did was cutting all the boxes in the same height. Once I had my desired location for each of the boxes, I used the drawer as a guide to mark the height around each edge of each box then started cutting them.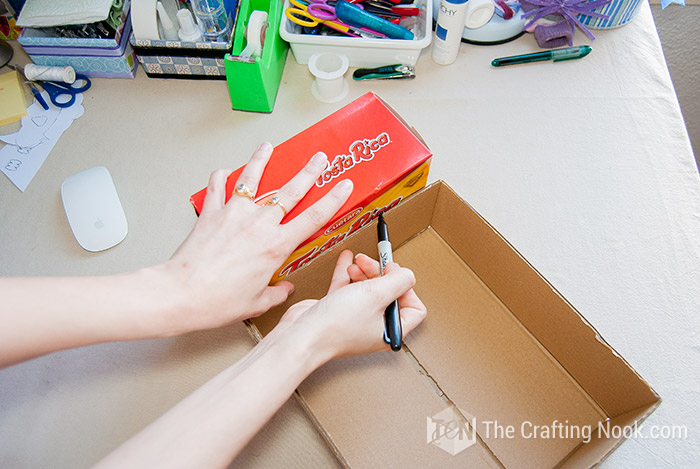 Once I had them all cut, I wrapped every box inside and outside with two different contact papers. Use your favorite patterns and mix and match.
Then I cut some felt to put in the bottom of the boxes. I glued the felt with the hot glue.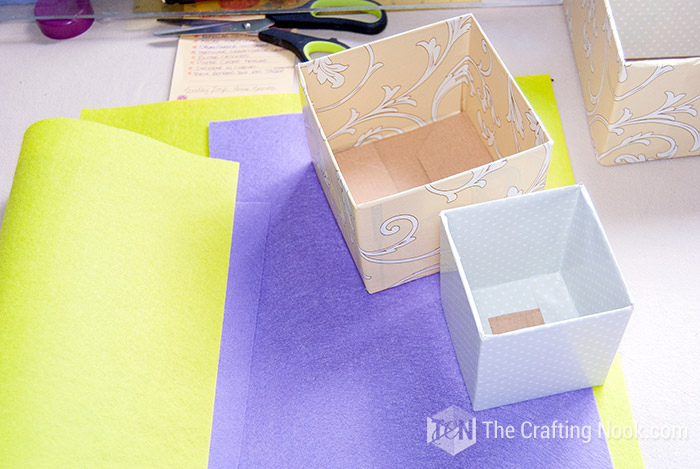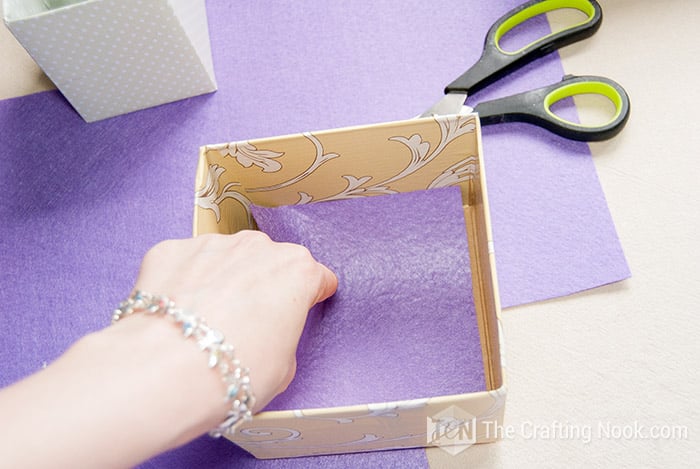 The upcycled boxed drawer organizers are ready.
Then what I had to do is just make them fit into the drawer it's fun because you can play around with the drawer organizers like a puzzle =D.
Once I was happy with the placement, I purged, put things back where they belonged and the rest of the items found themselves in their new upcycled box drawer organizers.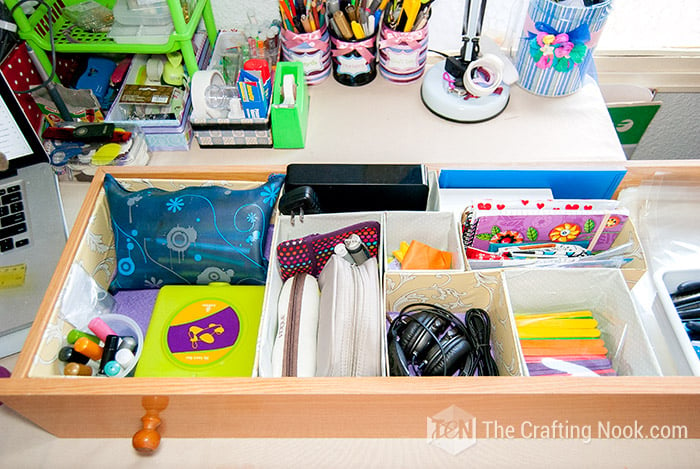 Oh, happy day! No more messy drawer!
The best kind of organization is the simple one, and when it's free, it's even better! So start collecting all those boxes, they could be useful in so many spaces, you could use them in a children's desk or drawers, or even in bathroom drawers, so many possibilities!
Happy organizing everyone!!!
What do you think? have you ever upcycled boxes to create drawers organizers before?
Tell me all about it in comments!
If you enjoyed this Organization idea, you might also love these too: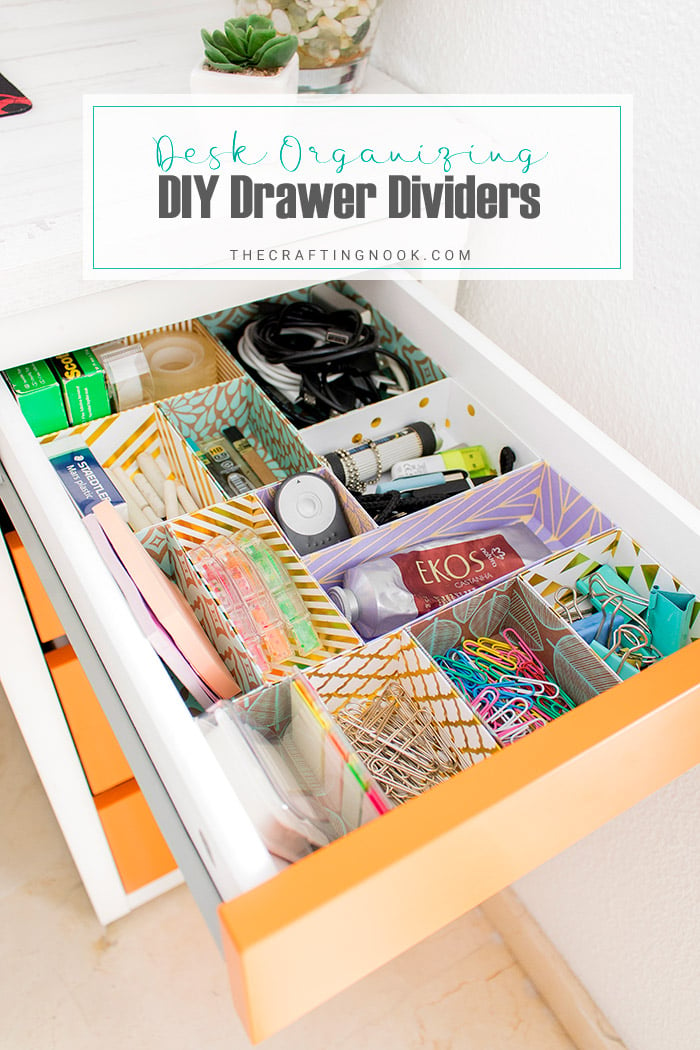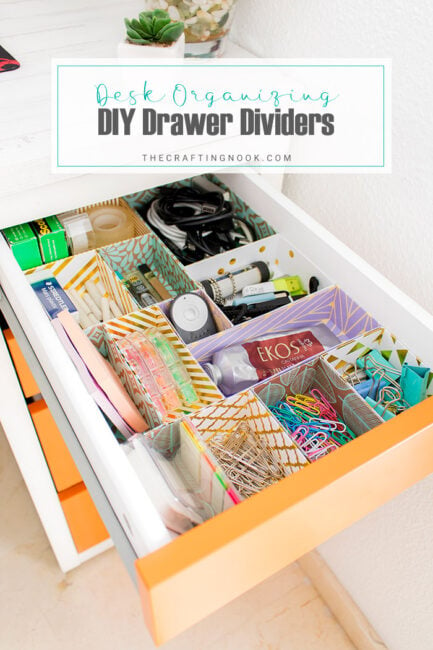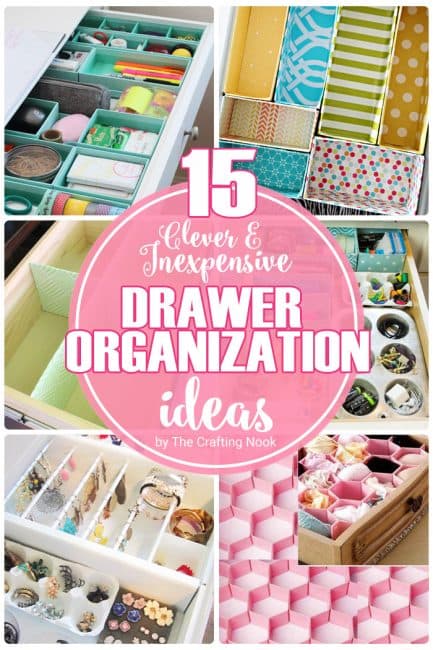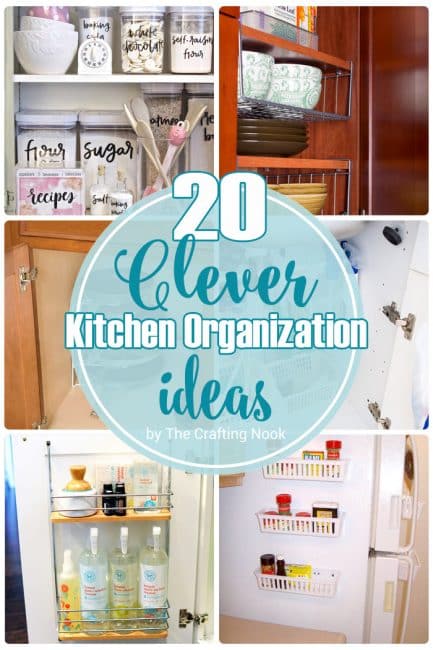 Till Next time!