Magical Night Christmas Card
Did you know that this whole blogging thing of mine started with this type of handmade cards? Well yup! My blog did a huge turn around for the better though. I don't have that much time now to make so many of these but I still so love to make them. I named this one magical night Christmas Card because I see the girl looking at the light pole at Christmas night waiting for Santa to pass.
Magical Night Christmas Card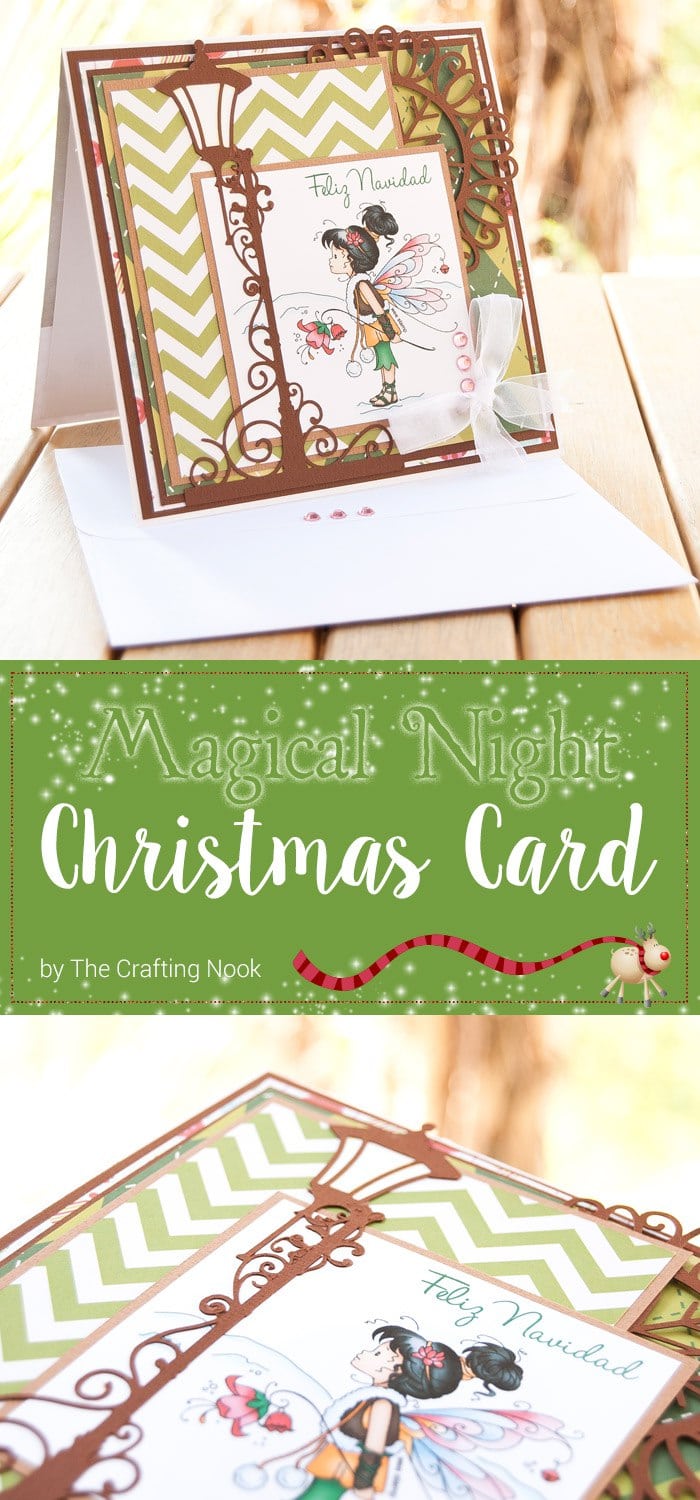 Making cards has this magic. It's hard to start one because of so many ideas coming at once but once you start everything flows. All the ideas start to connect to each other and make more sense.
When I finish one I always look at it and Love it because I leave a tiny piece of my heart in each and every card I make. If had the chance to have each supply always handy and ready to use I would be buried in cards. I feel so happy while crafting cards that I wound't stop.
This card was a request from a friend and I got special care making it.
The scrapbook digital papers used, I made them myself.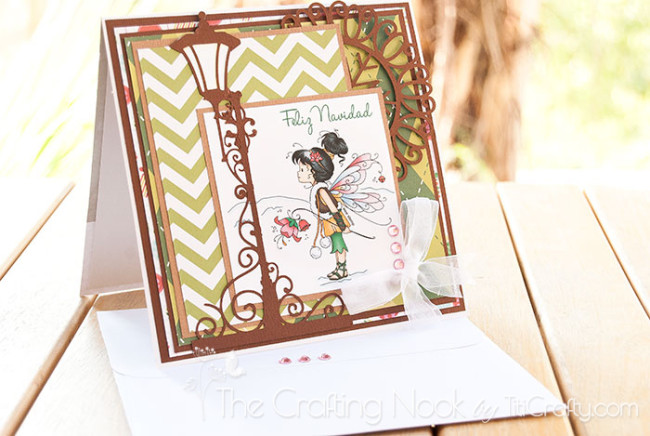 I used that cute doily I got from Bird's cards. She has the cutest cut files ever!
And the light pole I made it myself.
I also used a cute white organza ribbon bow to have something popping up and some pink rhinestones.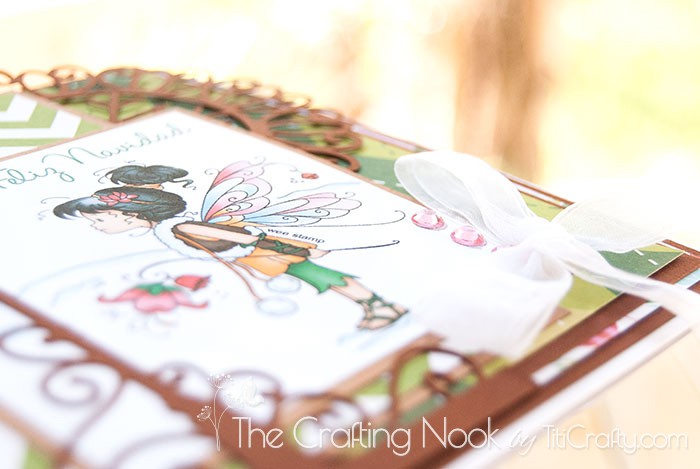 This cute illustration belongs to wee stamp. It's a digi stamp and I paint it myself. I love all Sylvia's creations.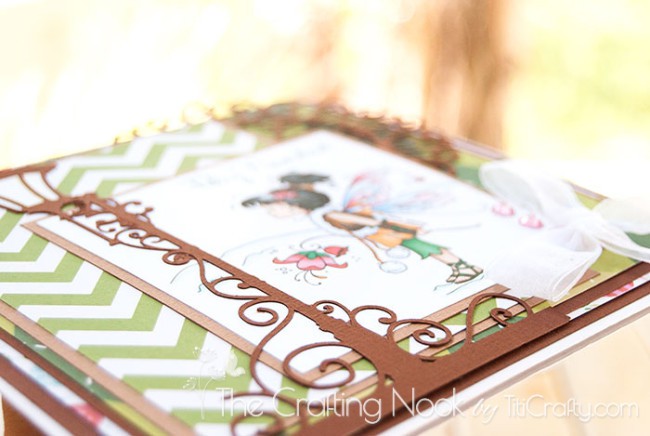 I'm very happy with the result. The card turned out so pretty and my friends was really happy and excited! Win win!
Hope you like it too!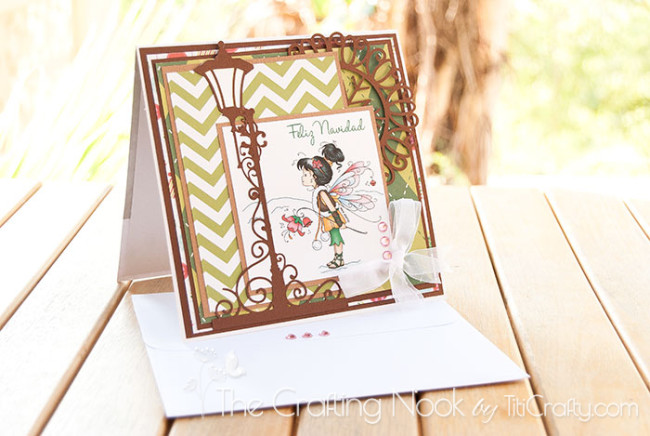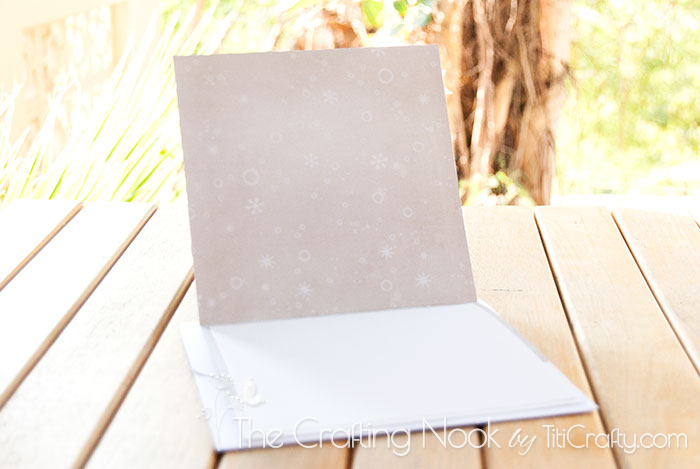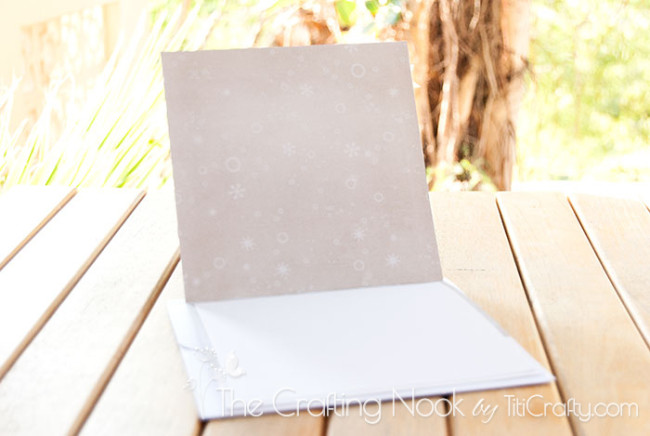 If you like this card you might also love these too!
Til' next time...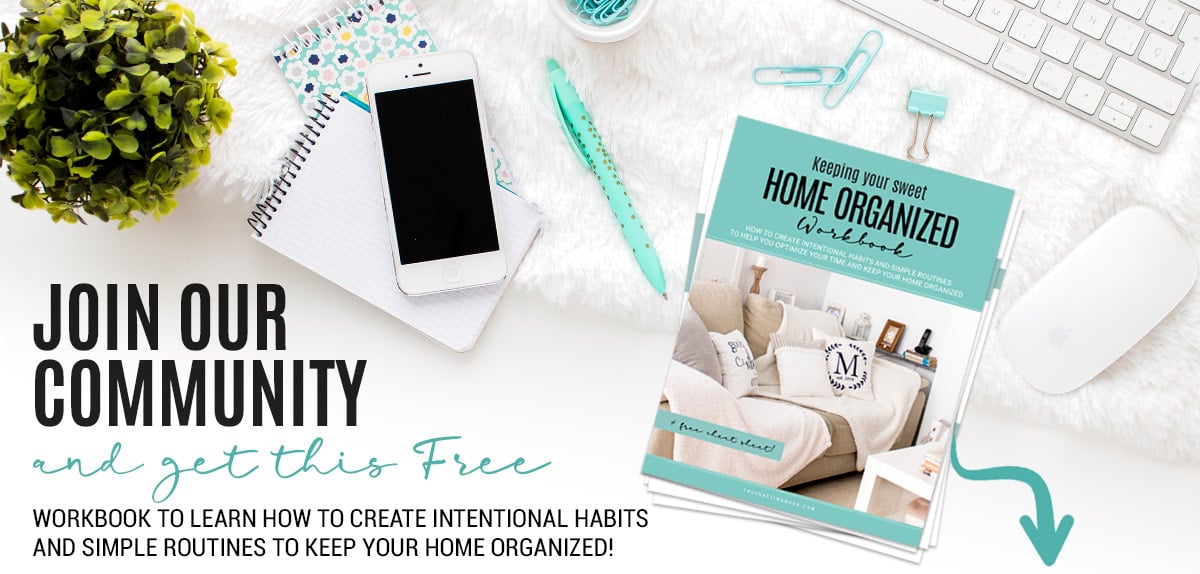 GET INSTANT ACCESS TO THE HOME ORGANIZED WORKBOOK
Plus freebies, printables, exclusive content, tips, stay connected, be the first to know great offers and Product Launches!
Disclaimer: By clicking on the "Yes, I want it" button above you are giving me your consent to collect and use your information according to the law and My Policy Privacy and The Cookie Policy. Zero Spam I promise!