This cute and super easy to make keychain with beads and butterflies makes a perfect gift or a fashionable touch to your home keys. Just a few supplies and lots of love are needed to make it and you will love it.
I love keychains and usually the bigger the better LOL. It is easier to find it in the purse and it's a little something to our home sweet home keys, isn't it?. I also love beads and butterflies so I put them together to create a cute Keychain!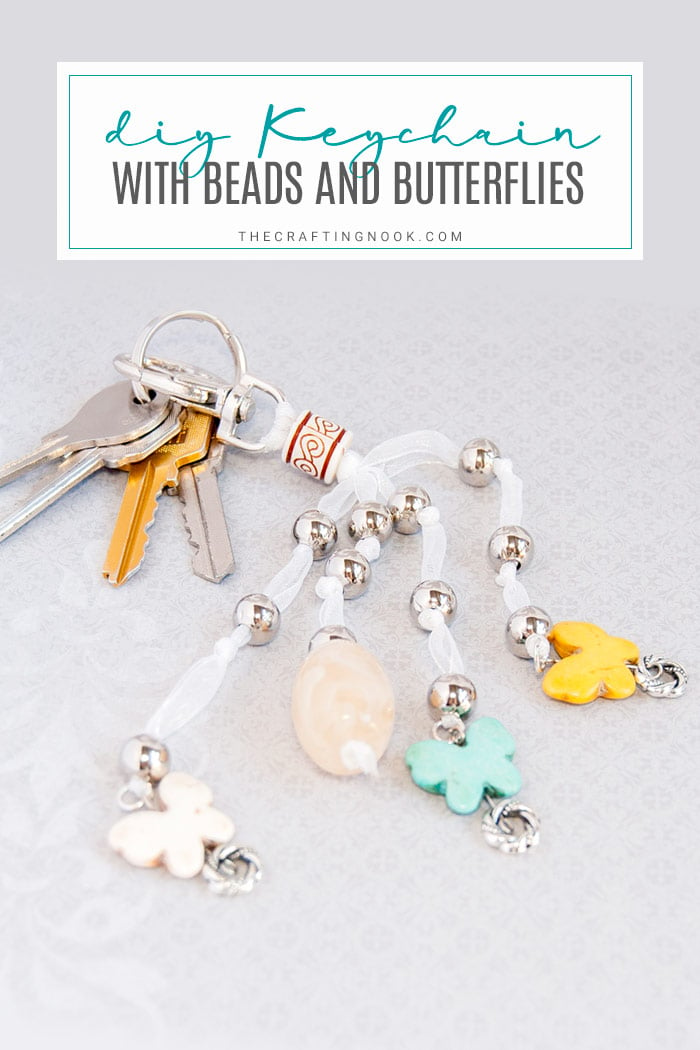 DIY Beads and Butterflies Keychain
I made this one and I love it, so I wanted to share it with you =D Hope you like it!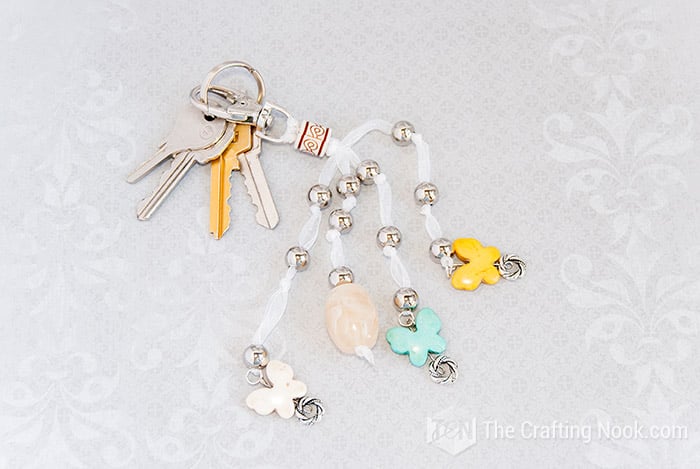 Ribbon / Cintas
Beads and separators / cuentas y separadores
Ornaments / Adornos
Needles (jewelry)/ agujas (de bisutería)
Keychain Hook / gancho de llavero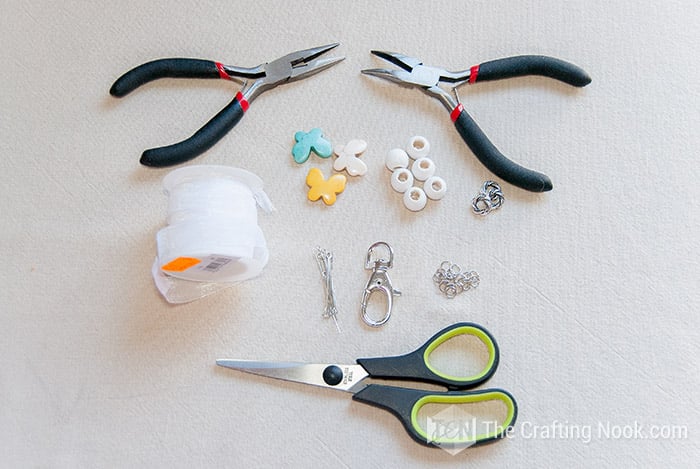 I used a white organza ribbon.
First thing, cut 2 long strips of ribbon, it doesn't have to be the same size, just keep it longer than the length you want it to be.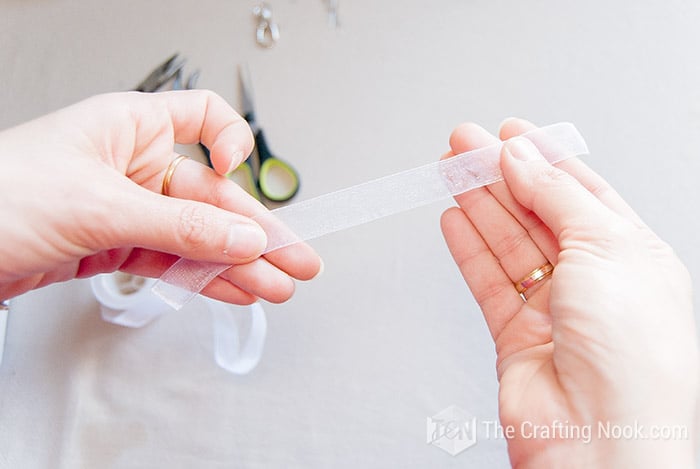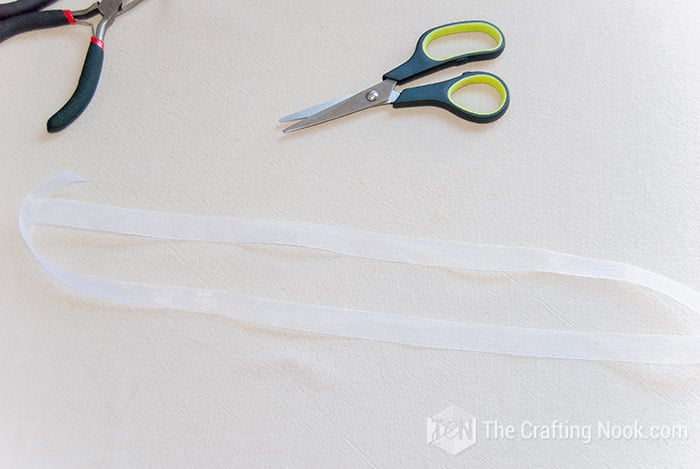 Fold them in half (or leave one side longer than the other =D) and insert the folded end of both strips through the hook hole.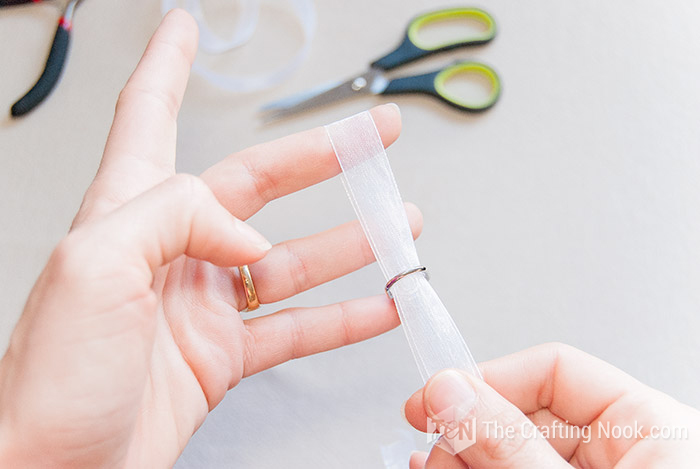 When it's out, leave a few centimeters, insert the other end (both ends) through the folded end and pull all the cord down and tighten!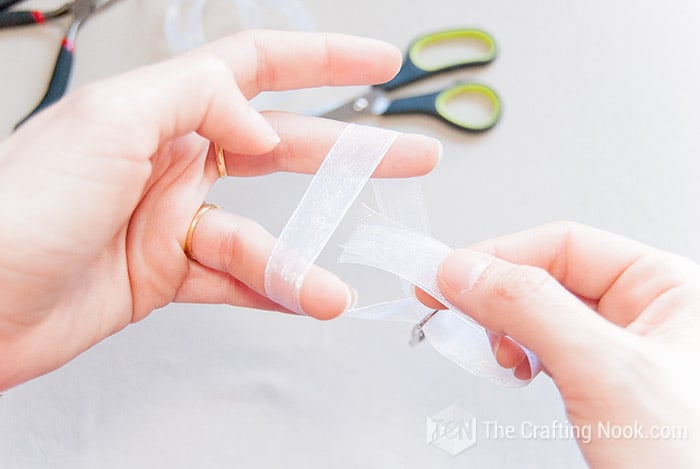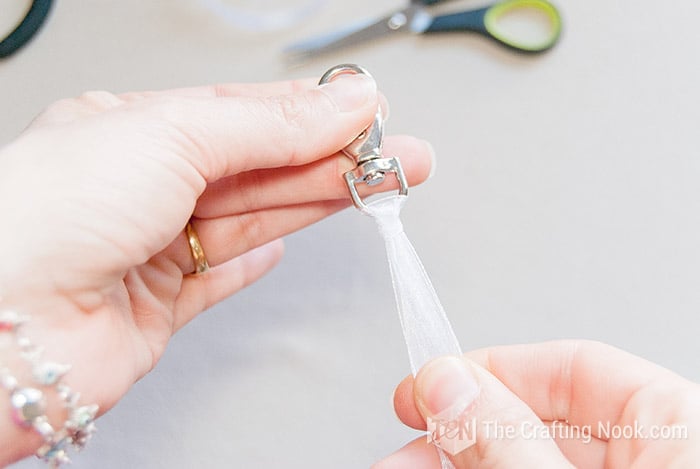 You should have something like this: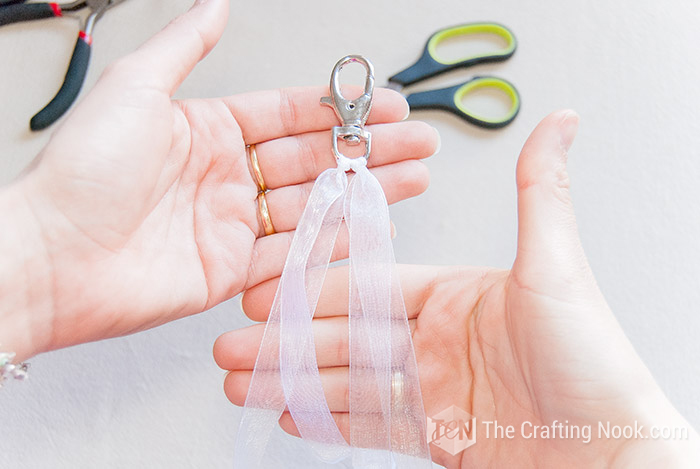 Insert all 4 strips into a decorative bead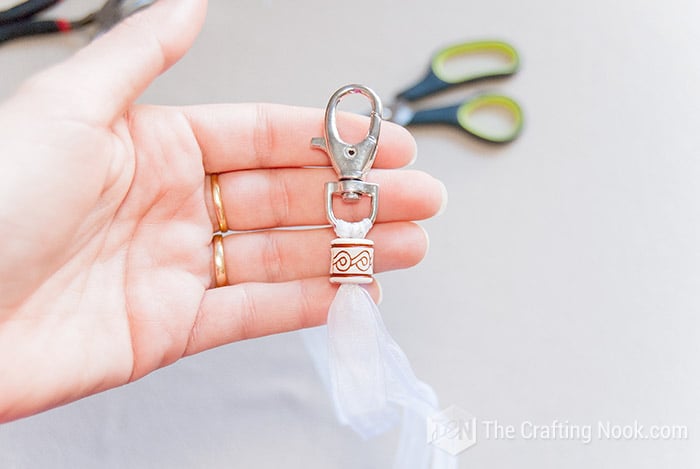 Make a tight knot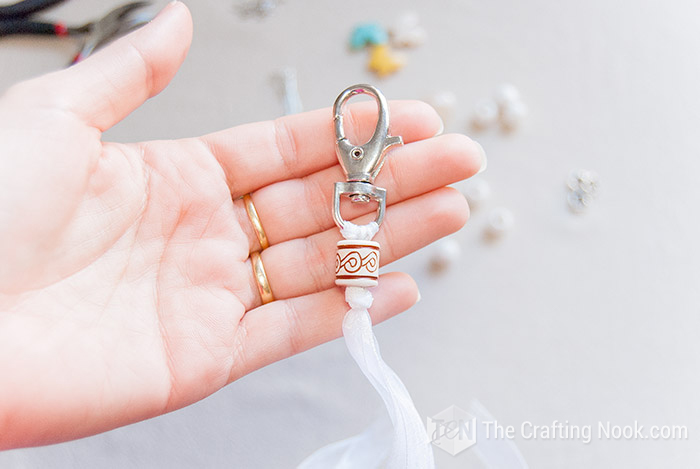 With a lighter burn a bit the ends to avoid fraying.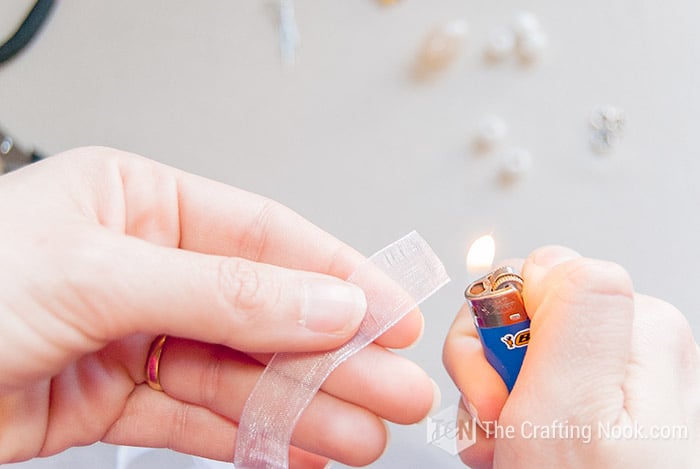 Now in one strip insert a bead and make a knot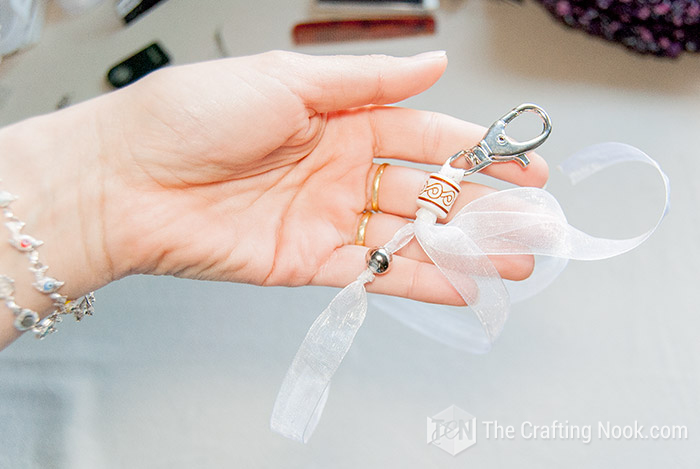 Repeat the process in different distance in every strip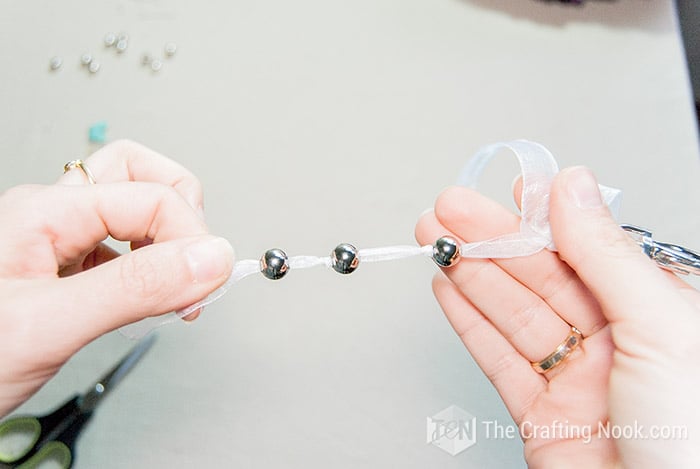 For the butterflies ends, insert a needle into the spacer and then the butterfly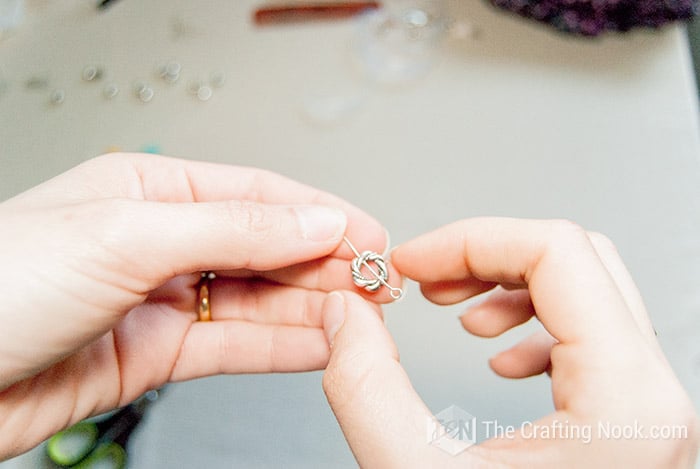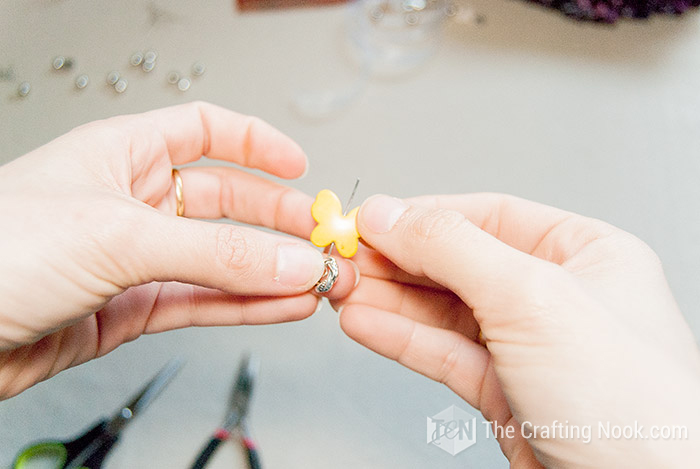 With a needle nosed pliers (is what I've got lol) make a swirl with the wire left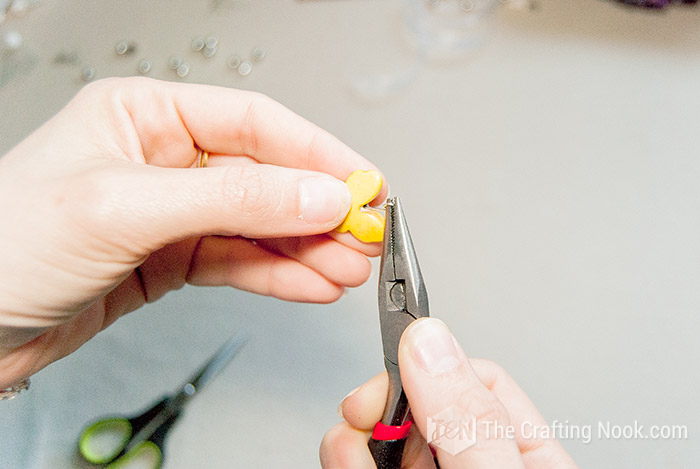 Insert a jump ring in that swirl. Repeat the process with the rest.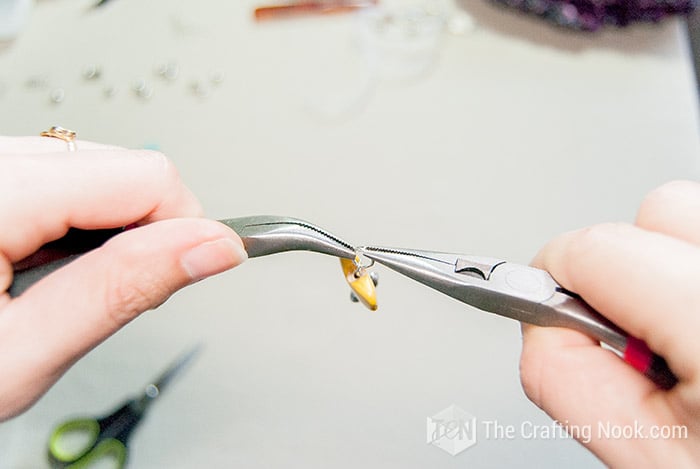 Insert the end of a strip in the jump ring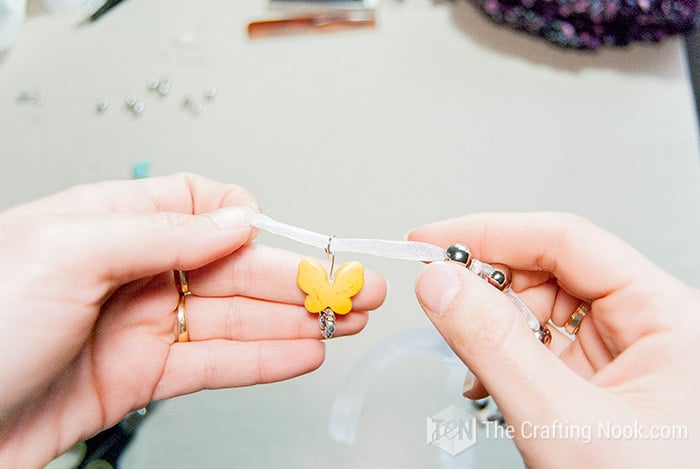 Make a Knot very tight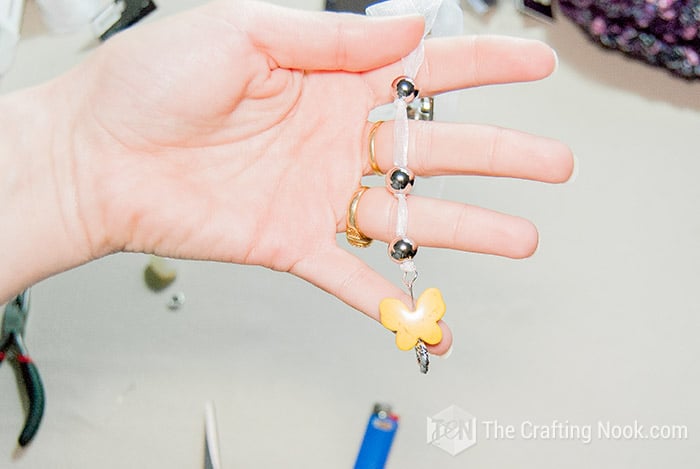 Repeat the process with all the strips. Since I had only 3 butterflies and 4 strips, I added a decorative bead to the 4th end!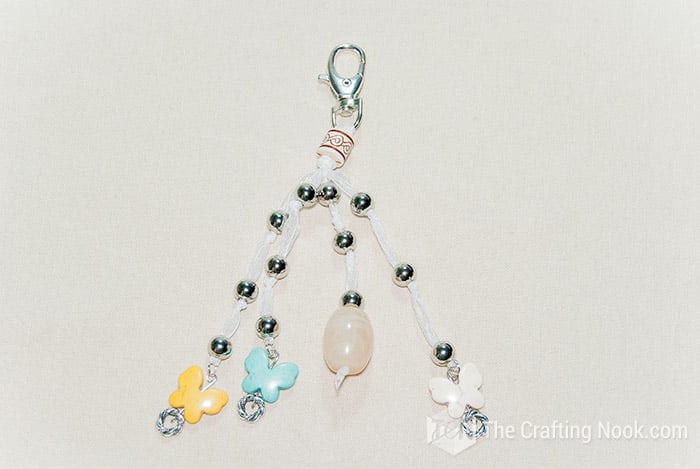 So this is it, I LOOOOVE it!!!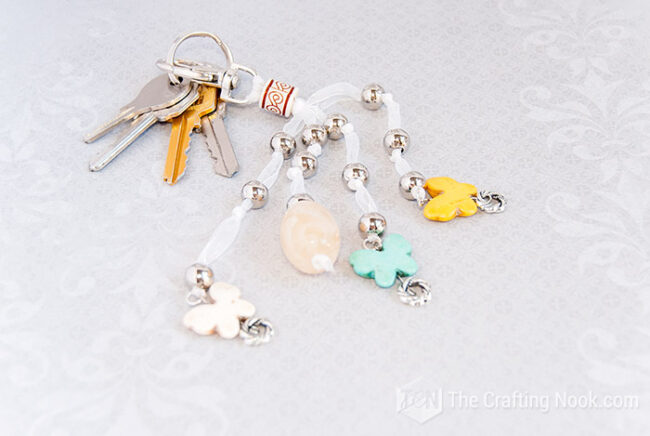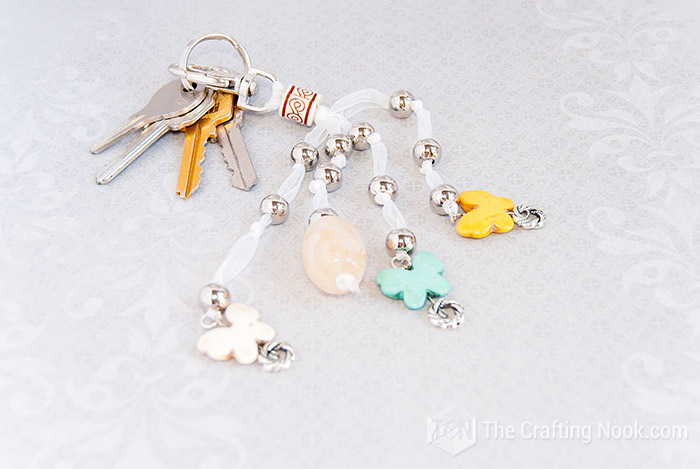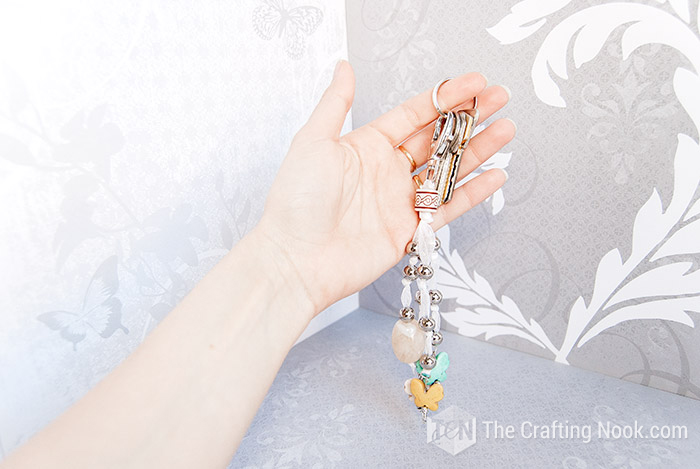 What do you think?, Cute or what???
I LOVE your opinion and comments, it totally makes my day, it gives me a huge motivation to keep making fun stuff and crafts!!!