The Little Owls Themed Party for 1st Birthday
The first birthday of my baby was coming and I made this Owl Themed Party I called The Little Owls Party. I wanted to do something really special even though I knew she would not remember that moment but at least we would have photos to keep memories of her first birthday and show them to her when she's bigger.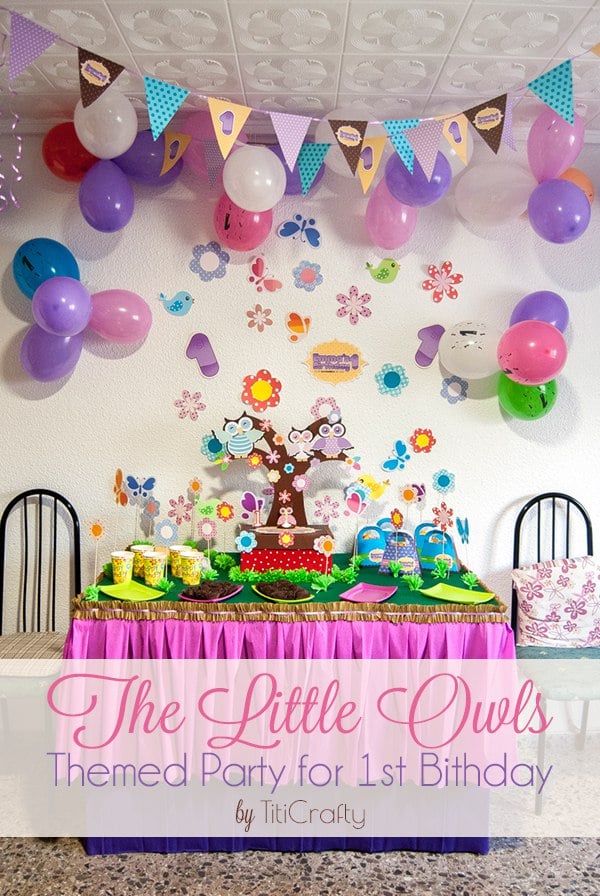 The Little Owls Themed Party for 1st Birthday
I considered many of the cartoons that she usually sees in the channels for babies, Doc McStuffins, Jelly Jamm , The Mickey Mouse clubhouse, and so on . The truth is that at that point it was what I liked more instead of her LOL. I remembered that I had already had made ​​a theme for decorating her room with flowers and some Owls so the decision came down to 3 reasons: Jelly Jamm, Doc McStuffins and Owls : D.
After thinking and thinking , search for images on the Internet and imagine how things would be once assembled, I decided it would be nice something purely done by me to celebrate her first year. I started three months previews the celebration, I knew that with the routine of the house and Emma would not be easy nor smart to leave it to the last minute, I was also a few days of complete rest because of a illness which I took full advantage of it to make the designs.
I was working little by little and following the Brazilian style , invitations, decorations , organizations, placing the cake is usually chopped and protected in individual boxes within a larger box that simulates the large cake; of course I always came up new things to make and that made ​​it seem it wouldn't end on time.
I thoroughly enjoyed every step despite the work involved to make everything by hand because at that time still did not have my Silhouette Cameo ( Cutting Plotter) and every little flower , little leaf , little owl and decoration element were cut with scissors and utility knife (X -acto) . At the end the effort was seen fully paid , everything was as I wanted and here I share those results.
Hope you like it !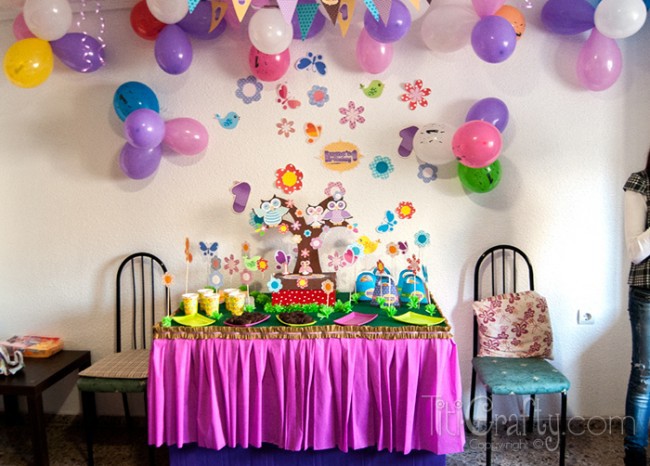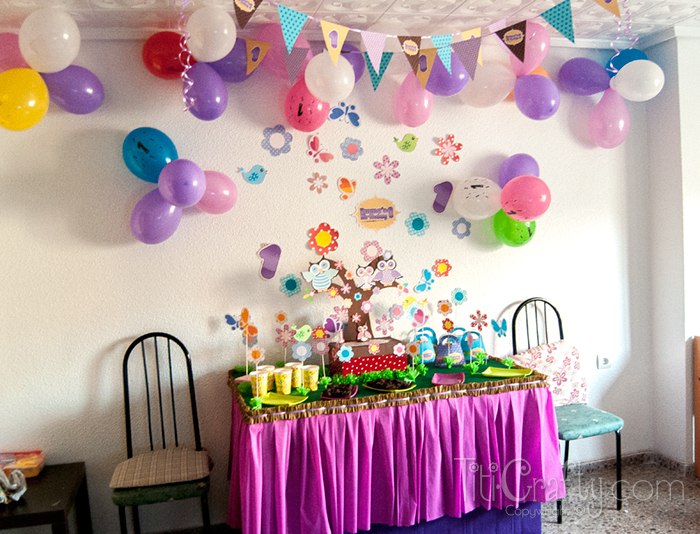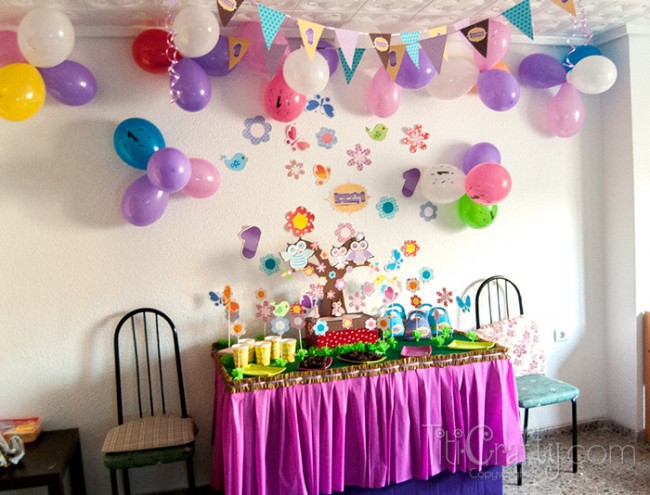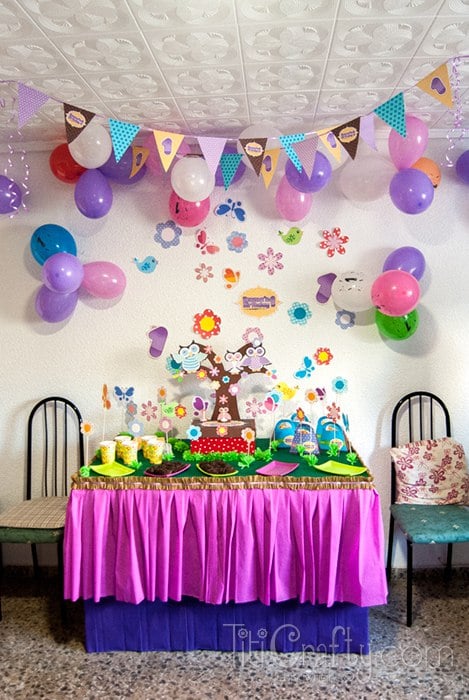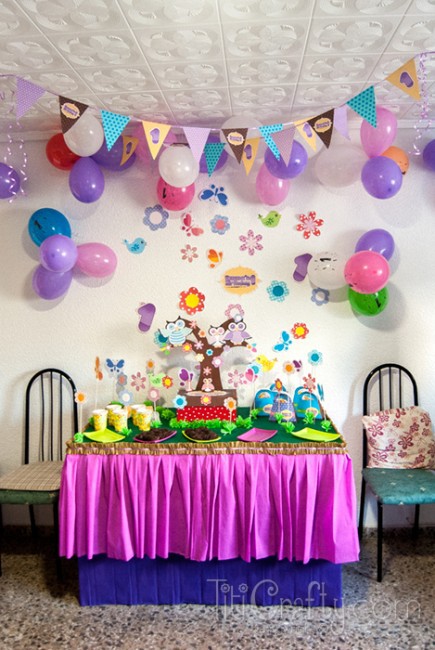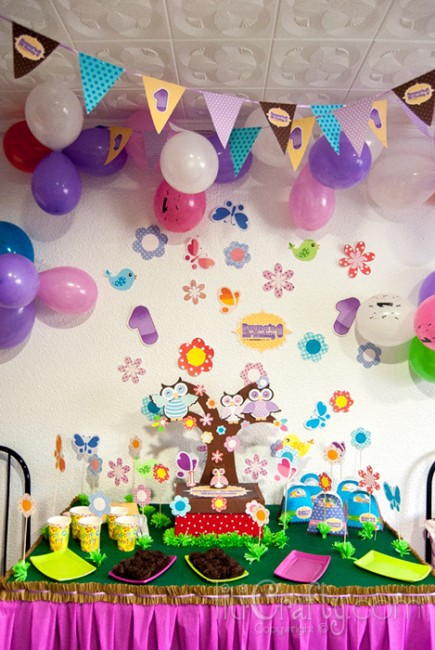 The tablecloth did it with crepe paper on a sheet of Styrofoam (anime). The brown border, ribbon and table skirt were fastened with small pins to the Styrofoam.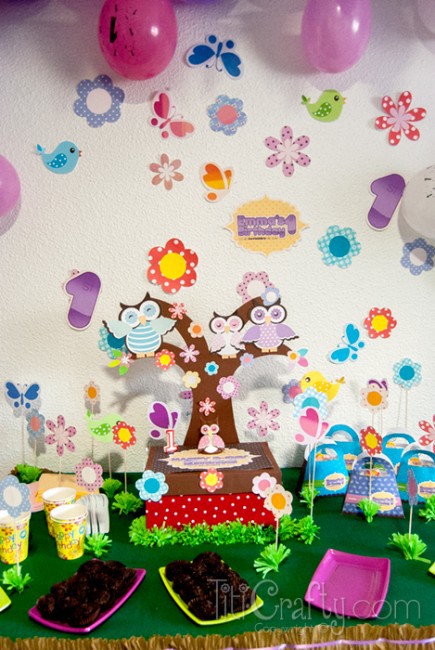 Tree made with cardboard and brown Cardstock!. Grass made with green crepe paper. Flowers and butterflies glued to the wall and sticks on the table.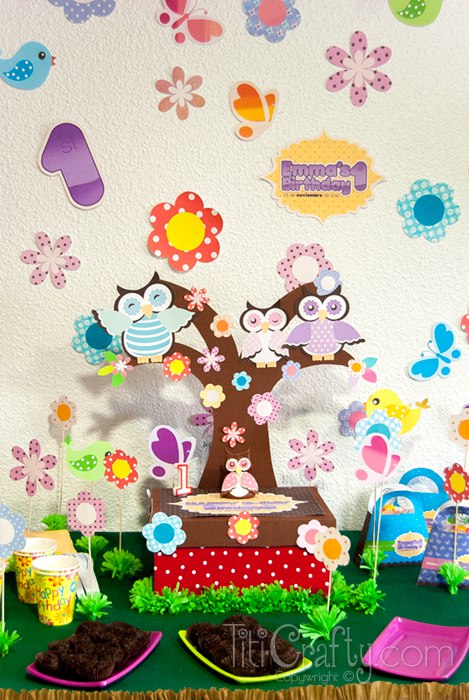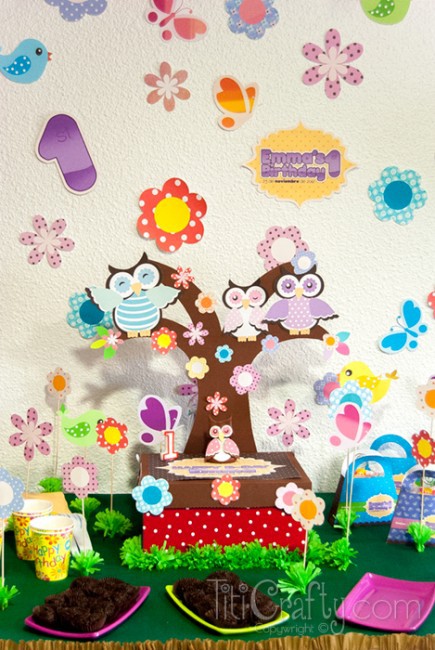 Home-made truffles and candies! The cake is inside the Red-brown box. It's a tradition in Brazil to have the cake already in pieces inside a fake cake.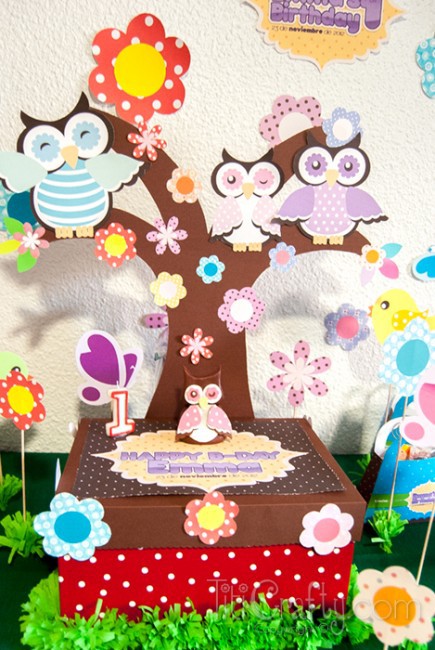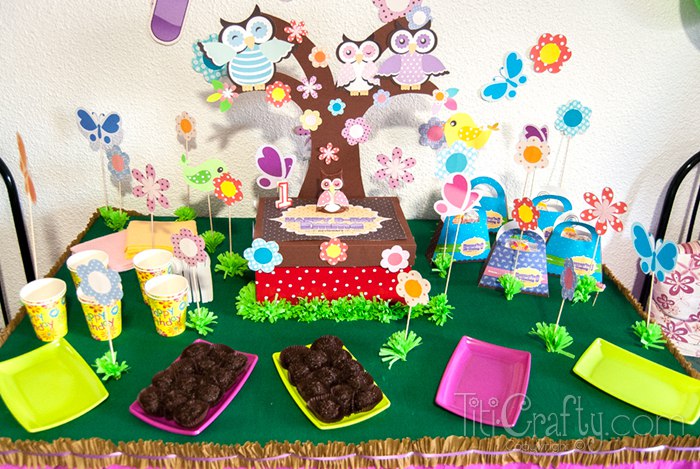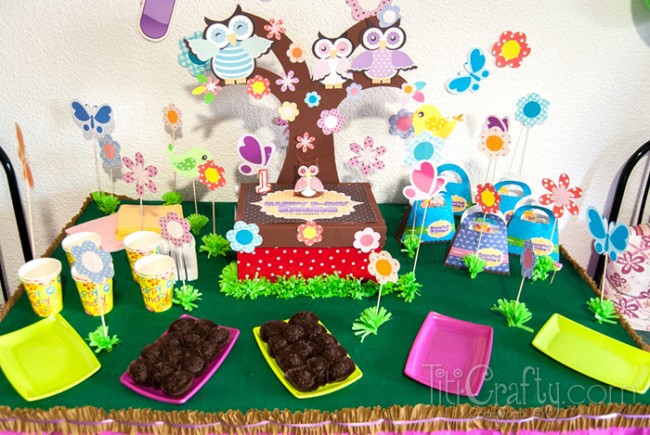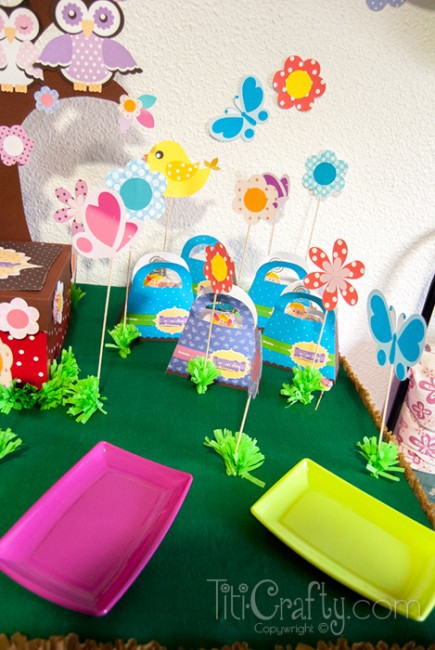 Small thank you for coming gifts. Inside a cute clip to hold a Photo of the guest and my girl!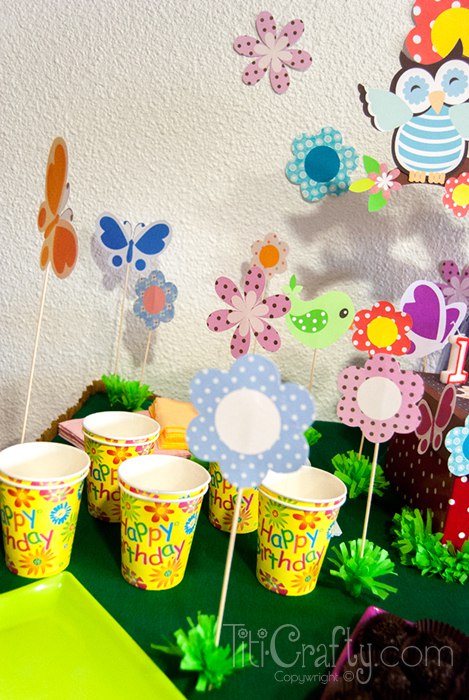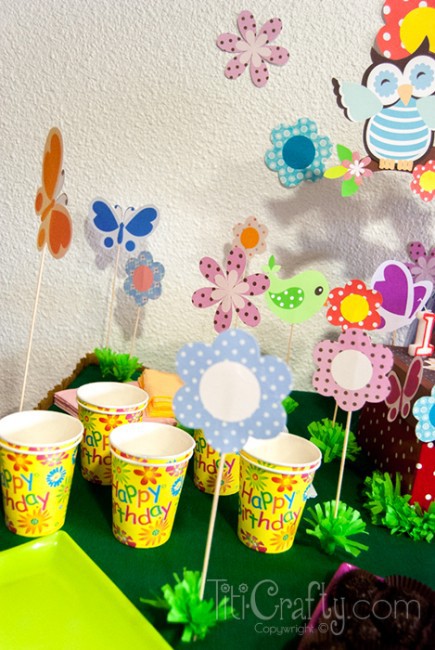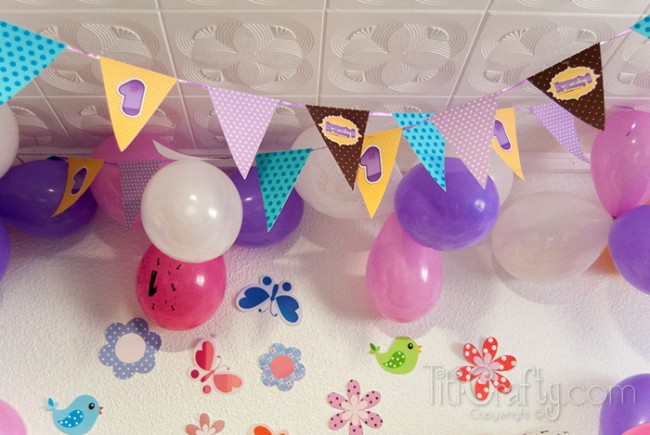 Handmade banner. I made them and print them., Then Glued them together and hung them on the ceiling. Also placed some balloons only on the walls close to the ceiling.
Til' next time...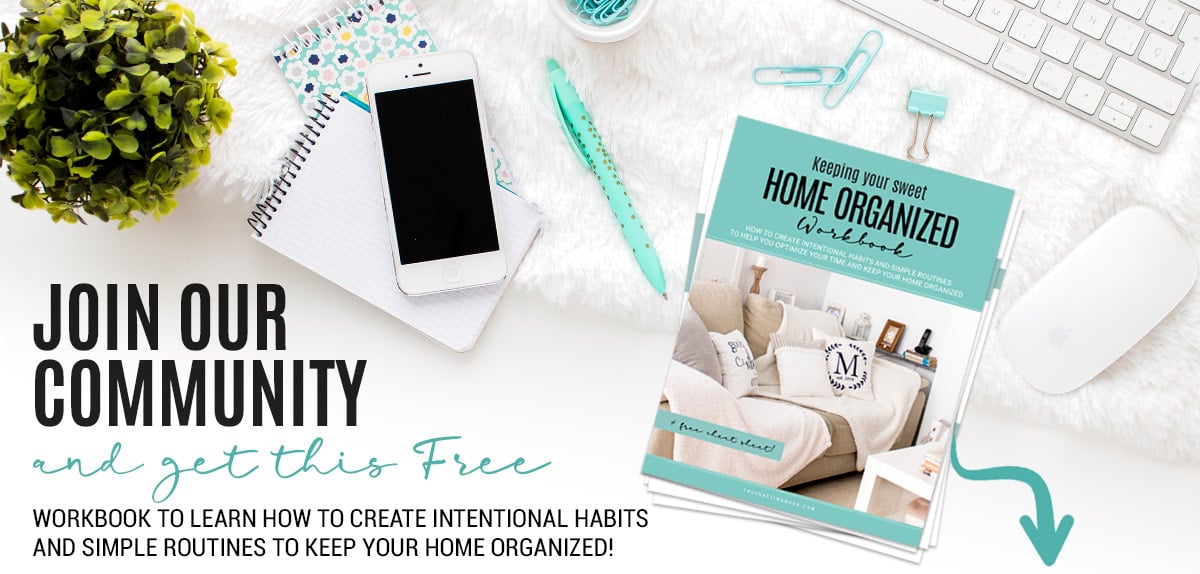 GET INSTANT ACCESS TO THE HOME ORGANIZED WORKBOOK
Plus freebies, printables, exclusive content, tips, stay connected, be the first to know great offers and Product Launches!
Disclaimer: By clicking on the "Yes, I want it" button above you are giving me your consent to collect and use your information according to the law and My Policy Privacy and The Cookie Policy. Zero Spam I promise!