10 Creative Ways to Create Extra Storage Behind Your Doors
Extra space is a premium that most of us can't afford these days, so every bit counts. Especially in smaller apartments, studio spaces and shared housing, what little space we are given needs to be utilized to its optimum potential and there are some spaces that many of us don't even think to use.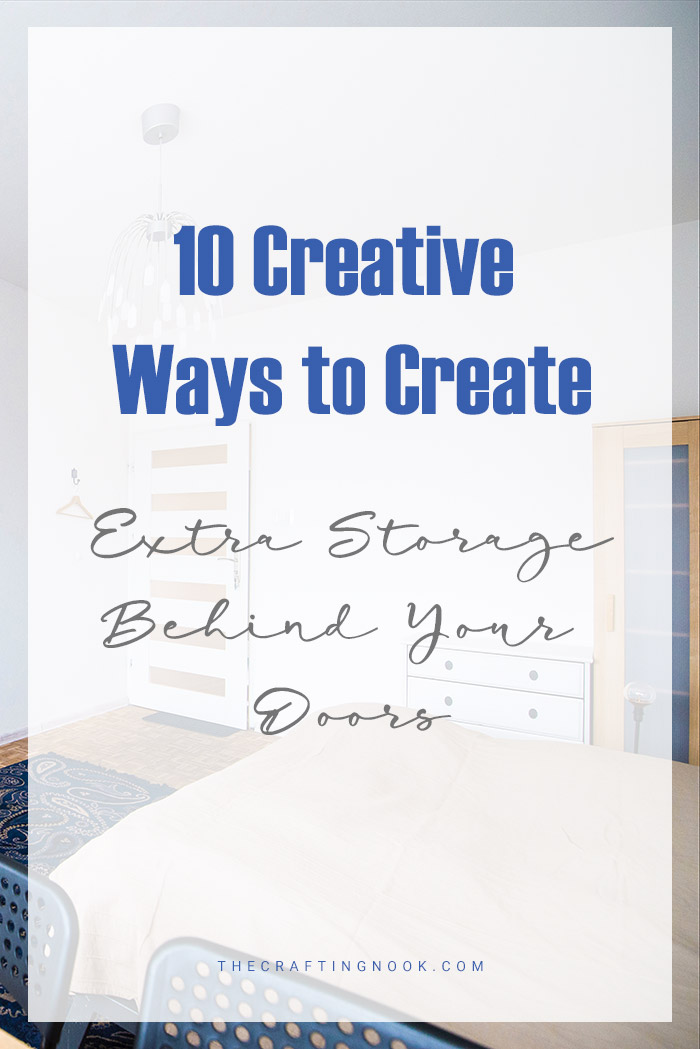 10 Creative Ways to Create Extra Storage Behind your Doors
Prime amongst these spaces is the space behind our doors. Whether it be a bedroom door, bathroom door, kitchen door or front door, most door space is rife with storage potential and more often than not, installing a storage solution is surprisingly easy.
Here we'll be exploring ten ideas that should get your creative juices flowing.
1.  Spice Rack
Every kitchen needs a good spice rack but very few kitchens come equipped with a specific location in which to store it. A perfect compromise could be to install a rack behind your kitchen door so that your spices are always within reach when you're experimenting with your culinary skills.
2. Shoe Tree
When it comes to saving space, the entrance hall to a home or flat is invariably a cause for concern. One of the most common culprits are shoes, lying scattered about the hallway like land mines just waiting for you to catch your slipper in the morning and send you right to the floor.
By installing a shoe-tree on the back of your front door, you'll not only clear your hallway significantly, but you'll always know where your shoes are, in the most logical place possible!
3. Jewelry
Picture the scene. It's Saturday night and you're just about to hit the town but you just need to find that necklace your friend bought you for your birthday last week. You're digging through your draws and clawing through your jewelry box, desperately trying to find it and the taxi is honking its horn at you from outside.
If you had a specific place set aside for your jewelry this wouldn't happen and behind your bedroom or wardrobe door could be just that place. Whether it's hanging on hooks or in a bespoke rack, you'll never need to worry about mixing your jewelry up again.
4. Toiletries
The bathroom is a sacred space for many and considering most bathrooms are rather small, space is more valuable than perhaps anywhere else in the home. You could negate the need for bulky drawers and cupboards though by using the back of the bathroom door to store your towels, toothbrushes, shower gels, and medicines.
The back of your door will generally be cleaner than the space above your sink as it will be further away from the toilet and the space saved will make the whole room feel brighter, larger and cleaner.
5. Book Shelf
Whilst it's true that many of us these days will use our 'e-readers' and 'tablets' for the majority of our reading, you just can't beat the look, feel and (feel free to call me odd) smell of an actual book. By mounting bookshelves to the back of your living room or bedroom door, you're not only advertising your love of the art form but you're saving yourself the need for a bookcase, which can prove costly in terms of space.
For those how fancy something a little more 'out there', there is also the 'Sticklebook' system to consider, which makes your books appear as if they're floating in thin air when they're in fact being held in place by a subtle aluminum bracket that can be mounted to the back of any door.
6. Magazine/Newspaper Pouch
Newspapers and magazines have a tendency to clutter up our living rooms and end up either in the way or being used as little more than tea cozies. Monthly magazines and papers with (for example) the TV listings though are things you'll want to hold on to (at least for the time being). So by purchasing a simple cloth pouch for the back of your door, you'll have an elegant and instant solution to the problem.
7. Ironing Board
Take a leaf out of the 'Travelodge' book and think about mounting a flip down ironing board to the back of your door. There are even models that can simply be clipped on to any door frame so portability shouldn't be an issue.
8. Multipurpose Hooks
If you're always pondering where your handbag is or where you keep your shopping bags, try hanging a couple of hooks to the back of the kitchen or pantry door. You'll be able to use them to hang anything from your shopping to your shirt after a long day at the office.
9. Hobby Trays
If you are into messy, involved hobbies such as model plane building or (god forbid) stamp collecting, your room will no doubt be full of the requisite paraphernalia. The back of your bedroom door would be the perfect place to store all of your bits and bobs.
Underneath the bed is hardly ideal and you'll want to keep your cupboards and wardrobes free for your clothing so mounting a row of trays or shelves to the back of your bedroom door where you can elegantly store your hobbyist gear is surely the most logical solution.
10. Tool Time
Last but not least, consider the door to your garage. If you're spending any significant amount of time in the garage, you're more than likely going to be doing some form of 'DIY'. Mounting a pegboard or rack for your tools on the back of the door is a great way to save space and make sure your tools are where you want them when you need them.
These 10 Creative Ways to Create Extra Storage Behind Your Doors are great tips, aren't they? I'm a huge fan of storage ideas.
What do you think??? Have you used any of these ideas yet?
If you found any of these 10 Creative Ways to Create Extra Storage Behind Your Doors useful, you might also love these too:



Til' next time...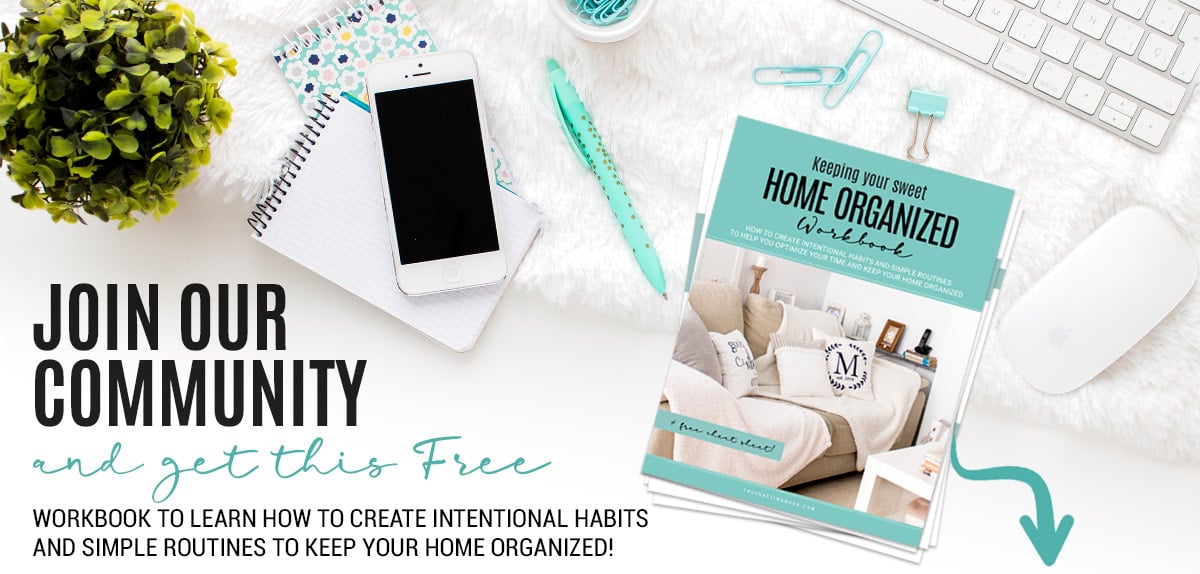 GET INSTANT ACCESS TO THE HOME ORGANIZED WORKBOOK
Plus freebies, printables, exclusive content, tips, stay connected, be the first to know great offers and Product Launches!
Disclaimer: By clicking on the "Yes, I want it" button above you are giving me your consent to collect and use your information according to the law and My Policy Privacy and The Cookie Policy. Zero Spam I promise!