Hi guys!, I love Italian food, and usually the first thing I ask in an Italian restaurant is bruschetta tradizionale LOL. The thing is that they are so easy to make that I tried to make my own version of them at home. I'm not sure if they are actually "my version" because I don't know exactly how the make them but I certainly made Bruschetta Tradizionale at home LOL.
Bruschetta Tradizionale, Titi's Copycat Style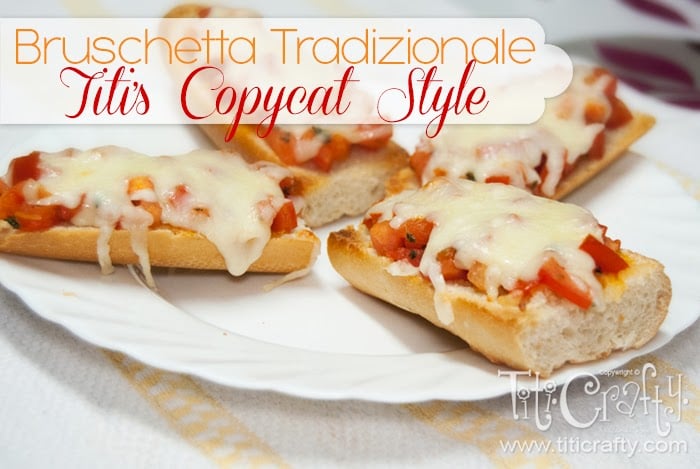 So without further ado, here are my copycat of a Bruschetta Tradizionale!!!
Ingredients:
Baguette bread
3-4 tomatoes
1 TBSP of olive oil
Salt
Oregano
Basi
Mixed pepper
Grated Mozzarella Cheese
Directions:
Chop the tomatoes and place them in a small bowl. Add the Olive oil, the salt, the oregano, basil and the mixed pepper. Mix everything and leave it for 5 minutes.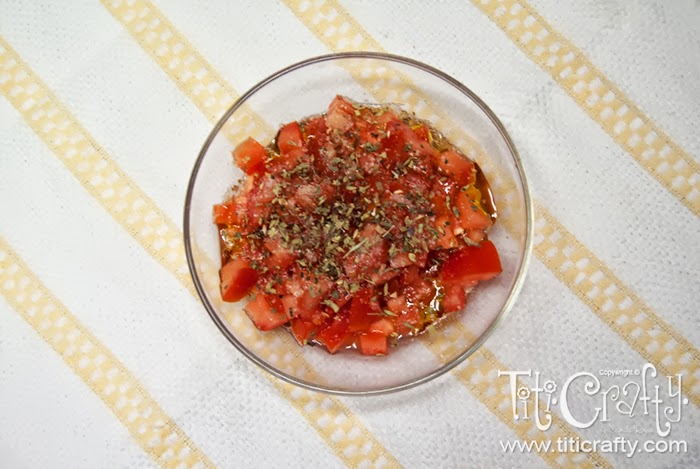 Cut the bread in half (as you were going to make sandwich) and again in half length.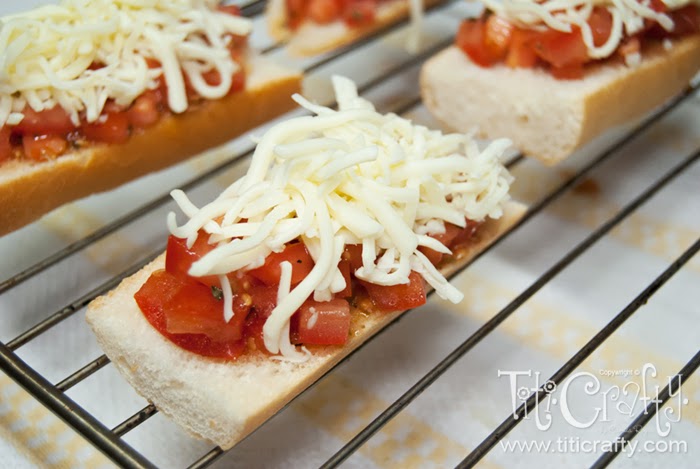 Take them to the oven for 5 to 10 minutes or until the cheese melts.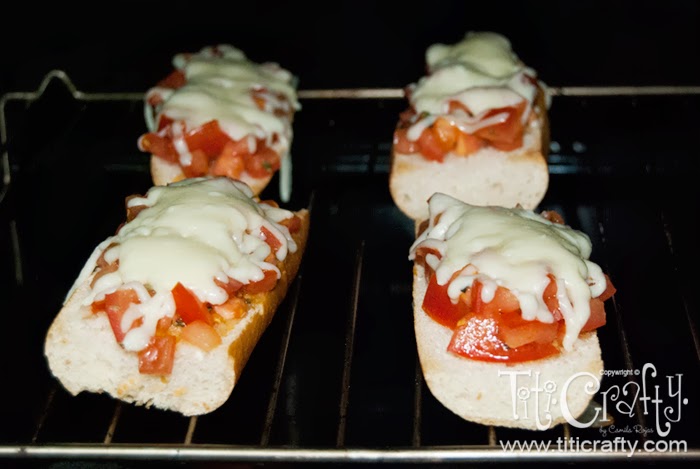 It's ready to be served. Yummmm!!!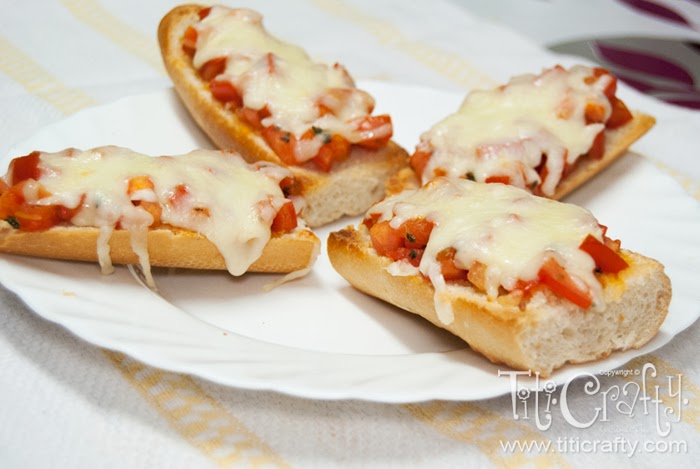 What do you think??? Like Bruschettas?
If you like this recipe, you might also like these too:
Till Next time!