So… Look what I found in my back ups!!!!. I made this Earrings Holder years ago when still living in Venezuela to keep all my earrings organized and easy to reach. This is and easy and useful craft from the past LOL.
Craft from the Past. Earrings Holder, SO EASY and SO USEFUL!!!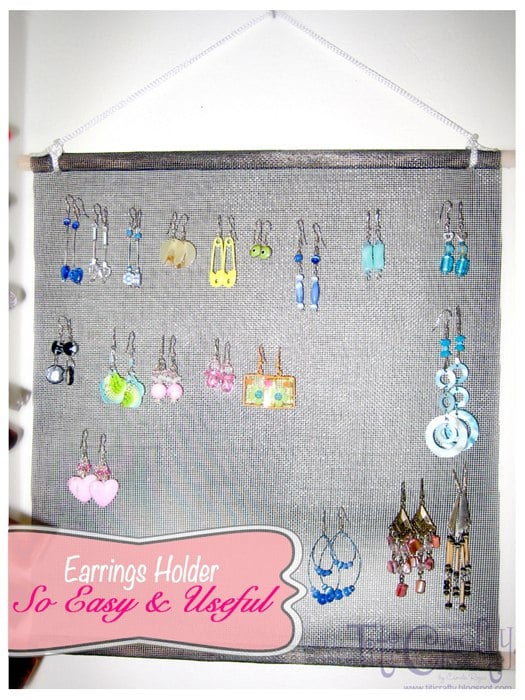 What happens? When we have boxes or little drawers where we keep our jewelry we usually forget we even have most of them. We keep buying or making new ones and the old ones get lost. Has that happened to you?.
Probably if I wanted to make it again I'd decorate it a bit more. But at that moment I just made something simple and useful and I wasn't looking for fashion hahaha.
It is super easy to make you just need 2 wooden or plastic sticks of about 30 cm (12"), plastic mosquito net, cord (or ribbon) and hot glue.
Till Next time!