Mother's Day Mini Cards Printable Freebie!
Mother's Day is around the corner and there's no need to run to the drugstore. Show Mom how much you love and care with these free Mother's Day Mini Cards Printable.
I can't believe today is the last day of April!!! I have no idea how this happened! I love freebies and printables, don't you, what about some free mini cards for the occasion???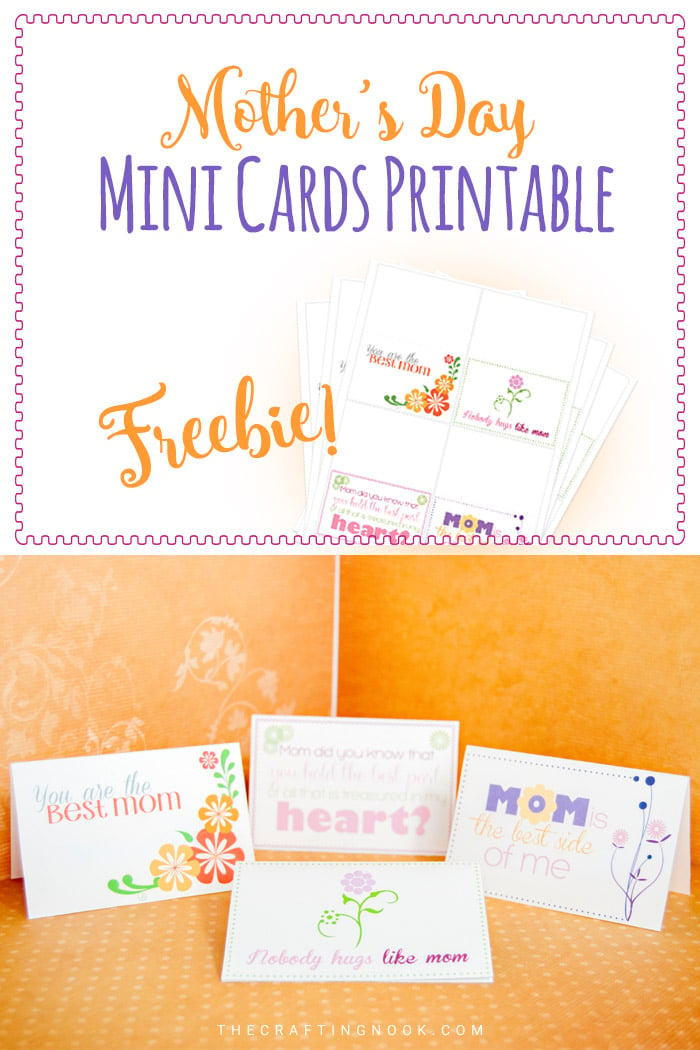 Mother's Day Mini Cards Printable Freebie!
I have a little problem here, I have to celebrate 2 different Mother's day in 3 different countries o.O. Yup! Spain on May 5th, USA and Venezuela on May 12th =D. So I'm going to be working on a few projects for those beloved people I have in those places!
Since today is my Freebie day (used to be on Thursdays but it is now Blog Hop day) I got inspired by Mother's Day so I made these cute little cards and wanted to share them with all of you. Hope you like it!
Put a smile on Mom's face this Mother's Day with this free, Mother's Day Mini Cards Printable that is beautifully illustrated and filled with perfect quotes. The handmade cards are the perfect present when you're short on time, just download, print, cut and you're good to go!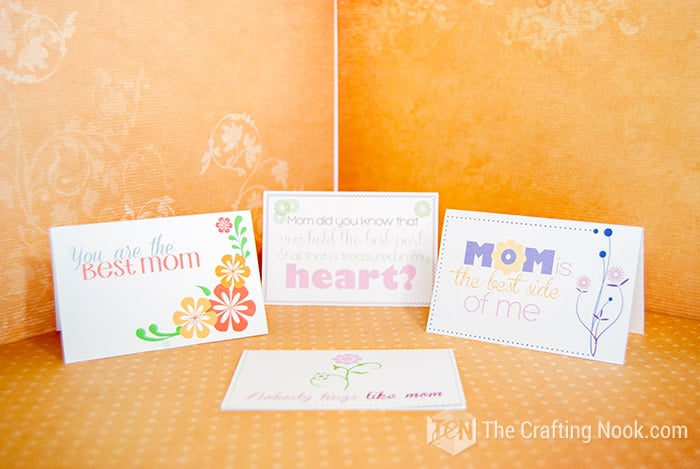 It's just a little detail to share that deep love to those moms, ours or someone else's that we care about too. I've always thought that the biggest love is shown in the smallest details.
As I mentioned, it's very simple, download, print, cut, fold and leave your thoughts and feelings inside!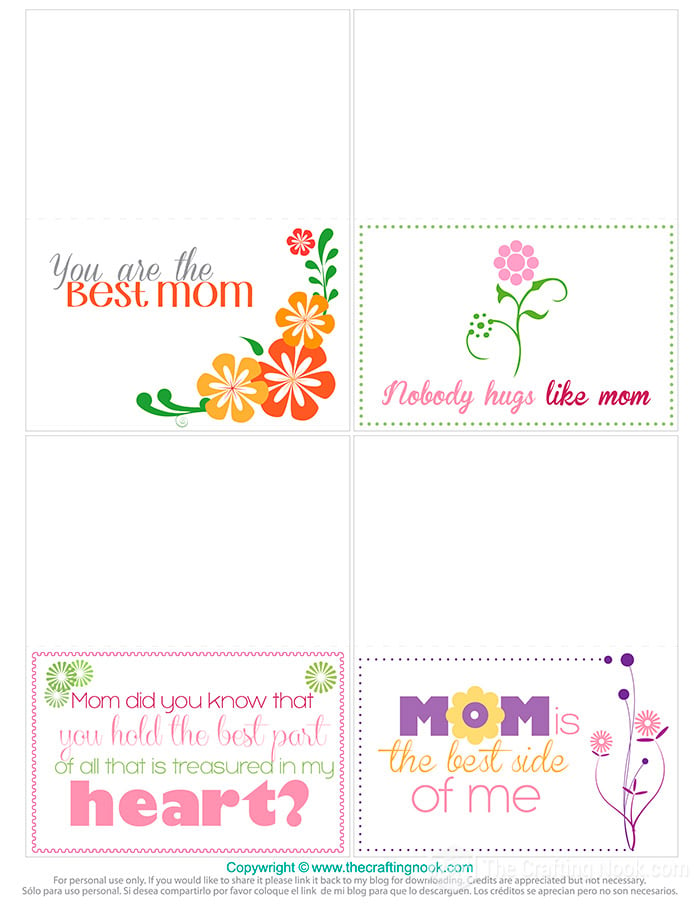 Download your free Mother's Day Mini Cards Printable HERE!
***These are for personal use only.  Thank you!***
What do you think? Cute, right?
Other Mother's Day posts you'll want to check out!
I LOVE your opinion and comments, it totally makes my day, it gives me a huge motivation to keep making fun stuff and crafts!!!
If you enjoyed this Mother's Day Mini Cards Printable Freebie, you might also love these too: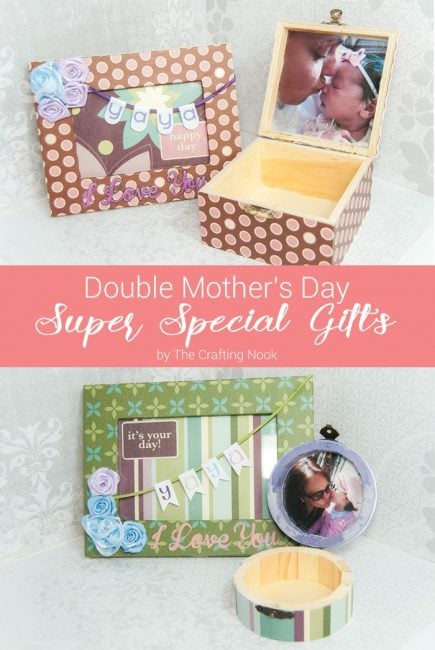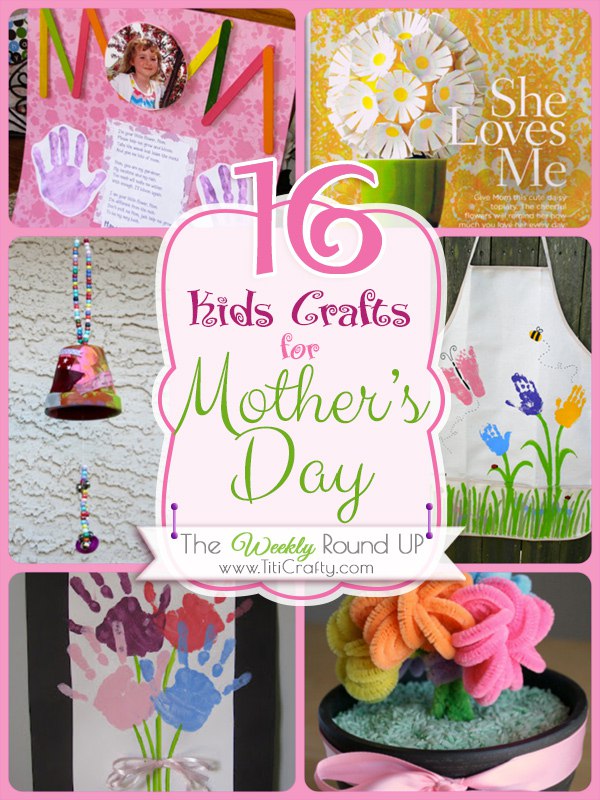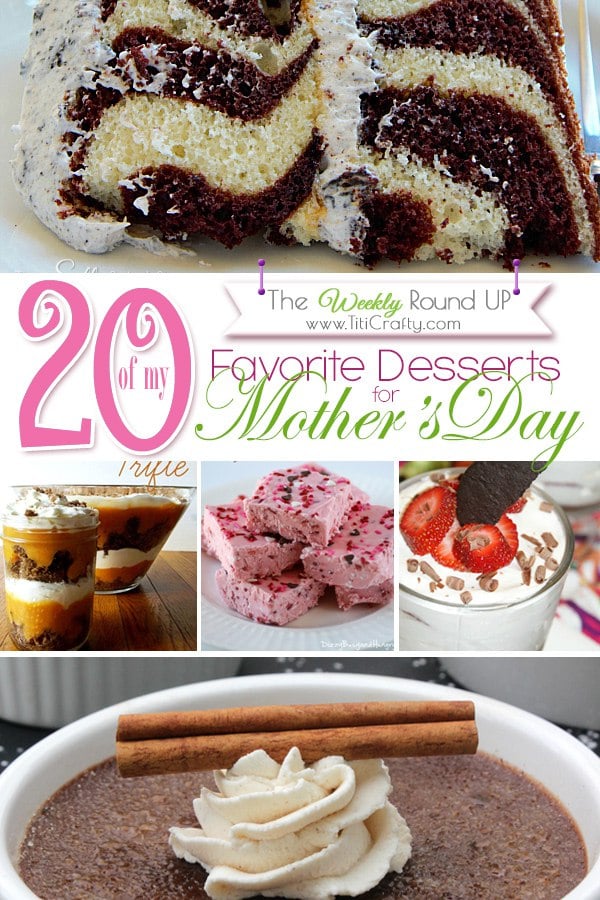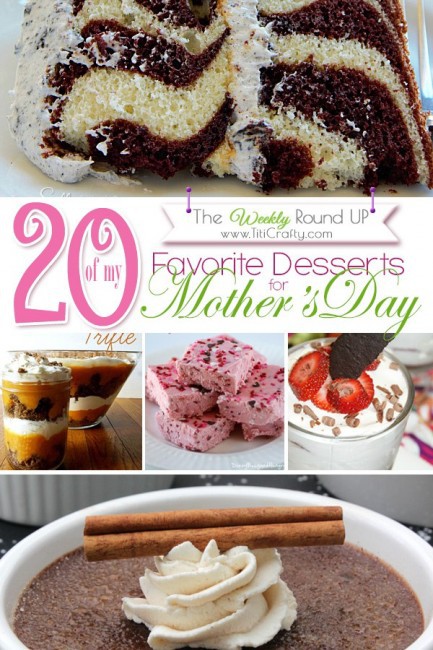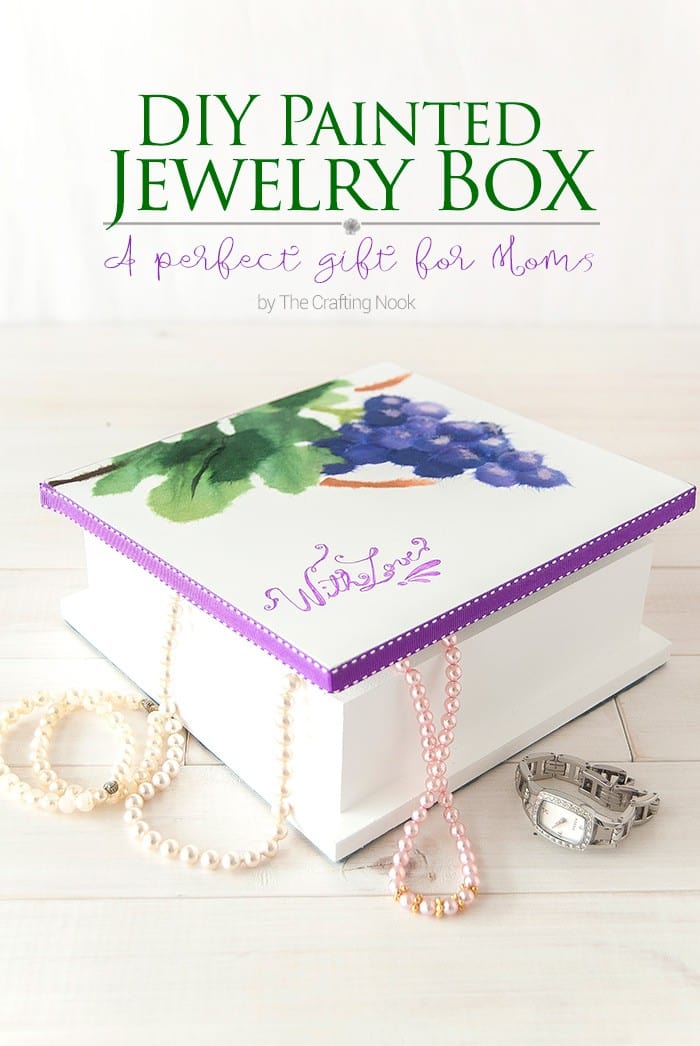 Til' next time...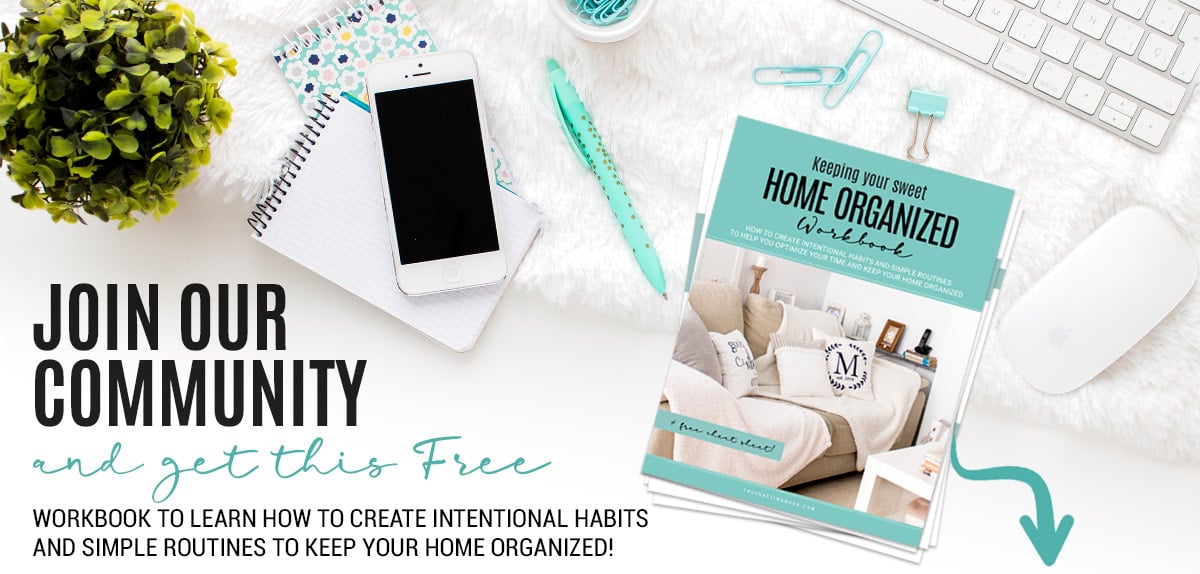 GET INSTANT ACCESS TO THE HOME ORGANIZED WORKBOOK
Plus freebies, printables, exclusive content, tips, stay connected, be the first to know great offers and Product Launches!
Disclaimer: By clicking on the "Yes, I want it" button above you are giving me your consent to collect and use your information according to the law and My Policy Privacy and The Cookie Policy. Zero Spam I promise!