Can you believe all the delicious things you can make with red velvet recipes? From the original red velvet cake recipe to all the variations you can see around the web, they are all decadent and delicious looking. Every time I see any of these recipes, I can't help it but start drooling. The hardest part is choosing which recipe to start with. I could have a piece of each right now! Take a look at all these delicious recipes and let me know what you think!
25 Decadent Red Velvet Recipes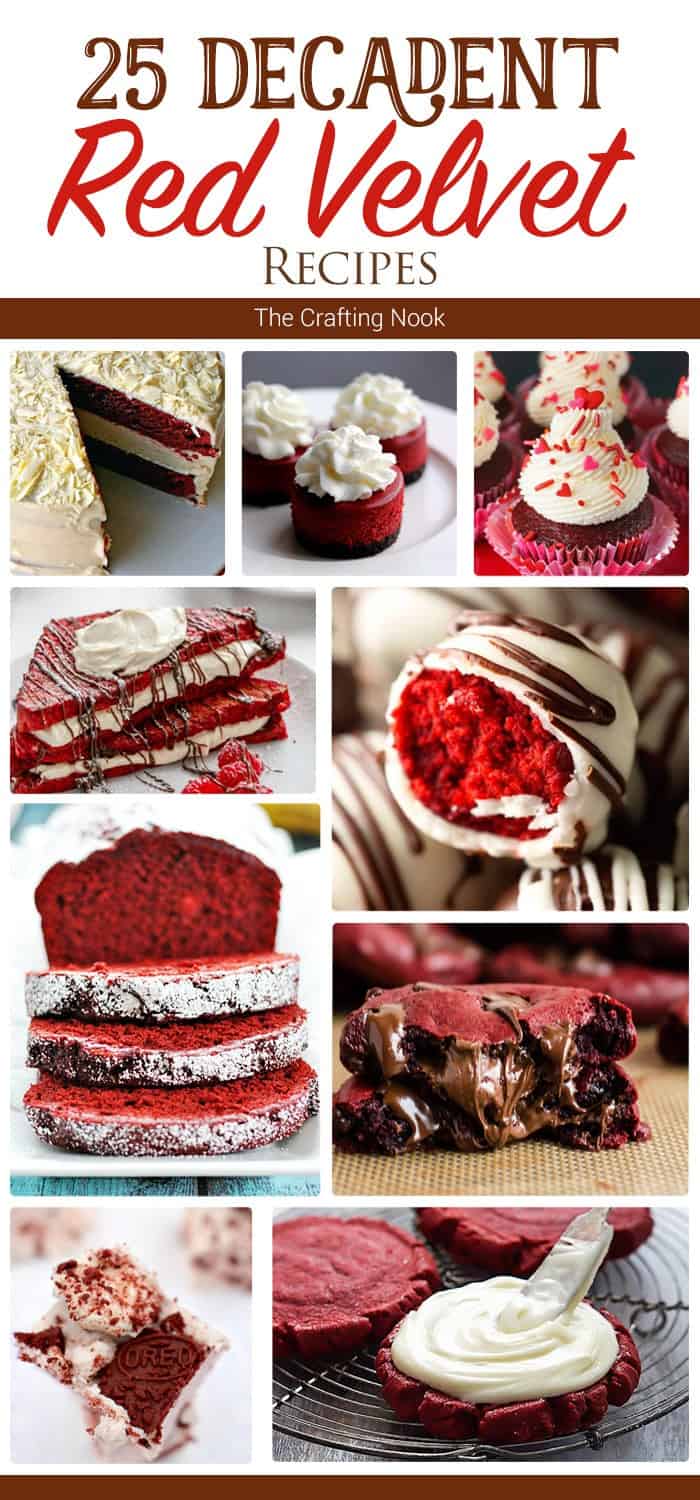 Speaking as for cakes, I know how moist and delicious these are… specially with cream cheese frosting. But just the thought of cookies, trifles and even ice creams? Oh my! I could dive in all these decadent desserts! Which one is your favorite???
So, hope you get some inspiration with all these Red Velvet Recipes