Do you feel like whenever you dress up for any occasion, even if it's only a have a coffee with a friend, the final touch is the earrings? I hope I'm not alone. I usually, do my hair, makeup, outfit and when I look at the mirror there is something missing!… Oooh I'm not wearing earrings. After that the looks is perfect. I made these cute and elegant silver and gold multi circle earrings as a gift for a friend who always say that no outfit is finish until you put on some earrings haha.
DIY Silver and Gold Multi Circle Earrings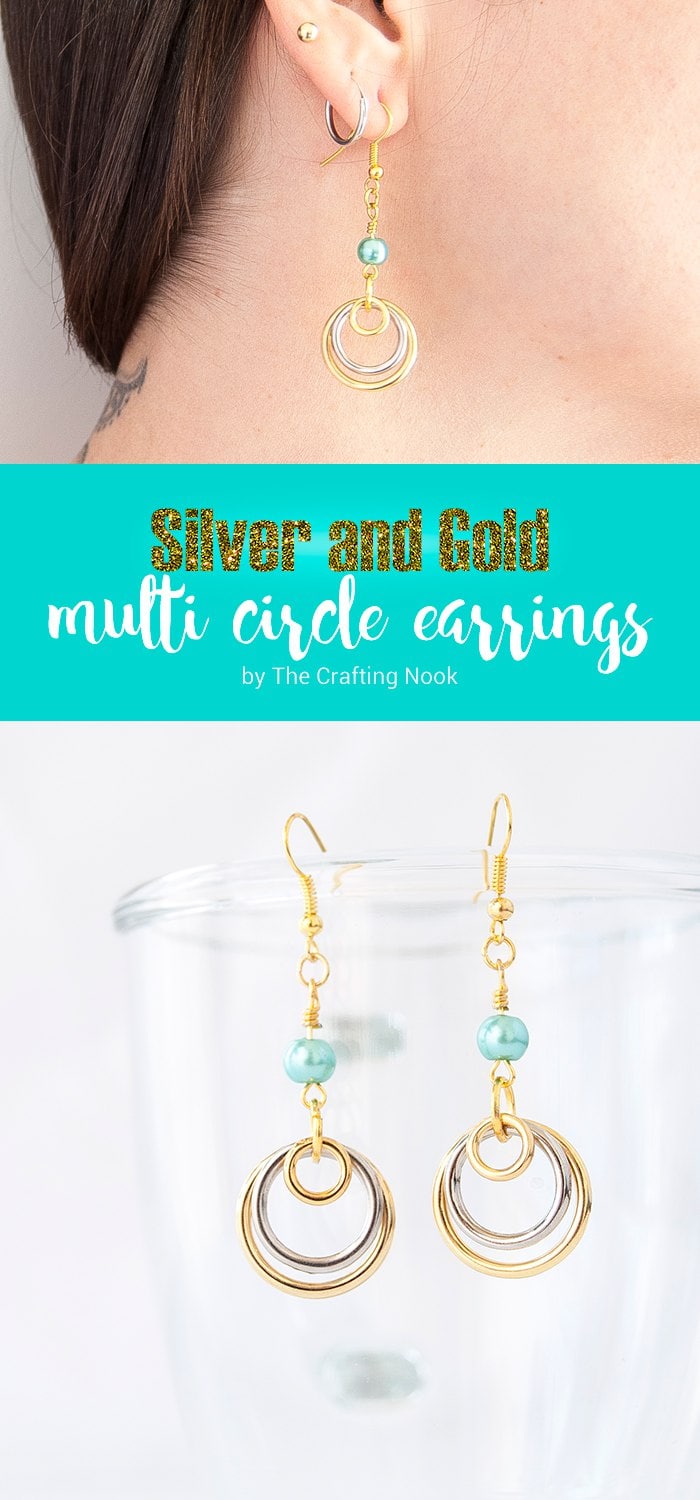 I think these earrings look so elegant and the best part is that you can make them in less than 20 Minutes! The bead can be Silver, gold, or any other fun color!
If you want to make some of these you will have here a full tutorial!
Prefer Step by Step with photos? Thant's ok too, here you have it!!!
Supplies:
2 Hook earwires {gold}
2 small jumprings {gold}
2 Medium or large jumprings {Gold}
2 eye pins {gold}
2 beads
2 large closed rings gold
2 medium closed rings silver
2 small closed rings gold
Tools:
Flat nosed pliers
Cut nosed pliers
Round nosed pliers
Flat bent nosed pliers
Let's Make these cute DIY Silver and Gold Multi Circle Earrings