Can you believe Christmas is around the corner? Oh my! This year went by in a wink. It's amazing! But I'm so excited about our first Christmas in our new Home! The last place I decorated was my entryway table. For that hubby and I designed some cute Chalkboard Art Christmas Printables to put it in a pretty frame we got. Since we made a few different designs to choose from, I decided to share them with you in case you might like one or all LOL! The best part? These are free for you to download!
FREE Chalkboard Art Christmas Printables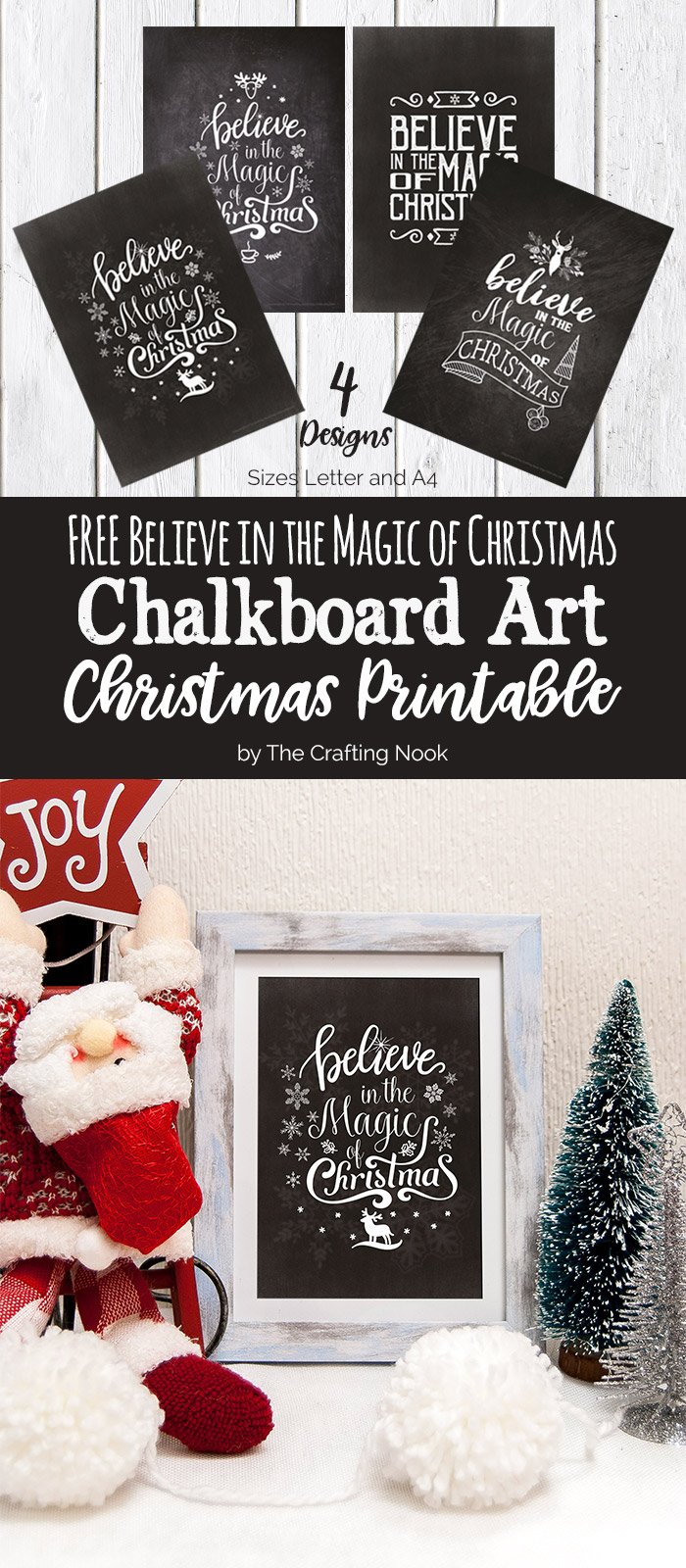 I'm so happy with how my entryway table turned out. I'll be sharing the whole place's photos soon so stay tuned for our Christmas Home tour.
My decoration journey has been slow and I feel I was so behind but after moving to a new country we didn't have one ball to start with and since I decided to handmade most of the decoration I had to start buying everything including our adorable Christmas tree.
I'm loving these printable, I'm even thinking about changing it every week so I get to see them all in my entryway frame! What do you think? Should I? Isn't it too crazy?
Anyway, I hope you like these Chalkboard Art Christmas Printables and that you download them and enjoy them as much as we did making them.
We adapted the designs for both common sizes: Letter and A4 so you can download them as you think fit.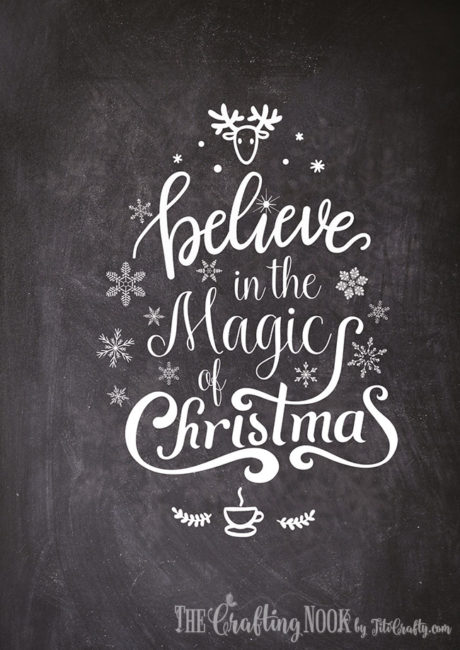 Making these printable was so fun. I used elements from a huge Christmas bundle I got from FontBundles.net. There were so, SO, many elements to work with. You even have a few things already created like cards, invitations. You also can find chalkboard backgrounds and elements as well as watercolor ones. Possibilities are endless with this Bundle. If like me, you like creating your printable you can get your own favorite Bundle right now! This Bundle Offer will last only for a limited time, so if you like it hurry up!
And so much more you will find in this great bundle!
"DISCLAIMER: PLEASE NOTE THAT SOME OF THE LINKS ABOVE ARE AFFILIATE LINKS, IT WON'T COST YOU ANY EXTRA BUT I WILL EARN A COMMISSION IF YOU PURCHASE THROUGH THOSE LINKS. I PERSONALLY USE  THE PRODUCTS LISTED ABOVE ON THIS PROJECT AND RECOMMEND THEM BECAUSE THEY ARE HELPFUL AND FUN, NOT BECAUSE OF THE COMMISSIONS THAT I MAY EARN FROM YOU USING THESE PRODUCTS. PLEASE LET ME KNOW IF YOU HAVE ANY QUESTIONS IN REGARD TO THE LINKS ABOVE."
If you like this freebie, you might also love these too: