Free Room Makeover Planner Printable
Struggling with all the details needed to plan a room redo? This FREE Room Makeover Planner Printable will help you get everything organized
Doesn't it get hard sometimes to start redecorating a room? We get so many different ideas and we just don't know where to start. Does it happen to you?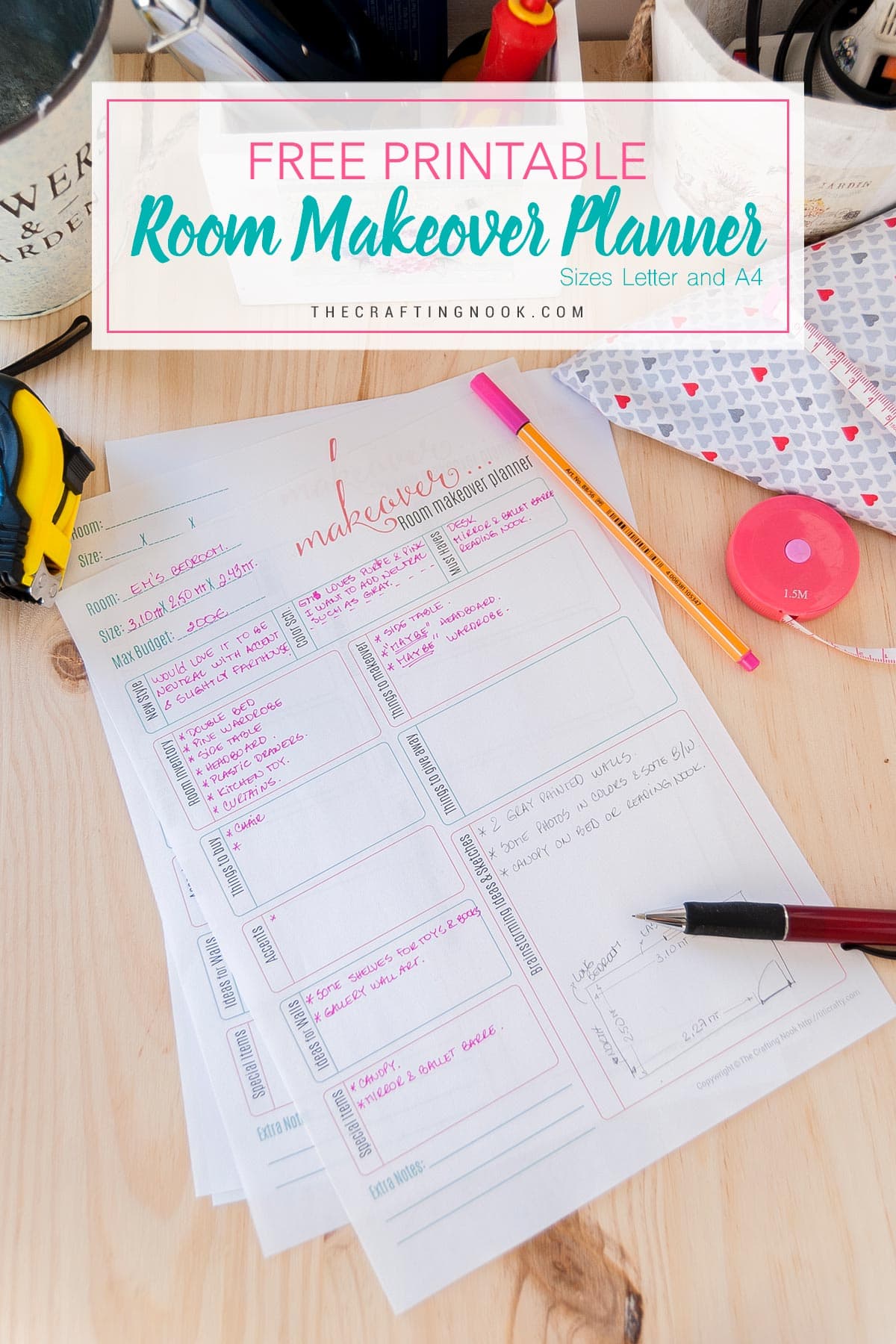 If you have been around long enough, you probably know that I recently moved and I'm all about decorating.
Room Makeover Planner Free Printable
I plan on starting off with my girl's bedroom so as I was trying to organize my ideas I realized I needed a planner. More specifically a FREE Room Makeover Planner Printable.
I was all over the place thinking of doing something this minute and another 10 minutes later.
It's too hard.
I started taking notes here and there and, in the end, I was overwhelmed not really knowing what I wanted to do.
After I collected some really cute girly's bedroom ideas and then made another collection with more girl's Bedroom Decoration ideas, things started to make more sense but still needed help keeping the focus on where to start and how to stay on track.
As consequence, I design my own planner. After all, I plan to redesign and decorate more rooms in the house! I figured out the details I should have in mind and take into consideration, like existing furniture, what can be redone, what has to go, accents, special items, budget, etc.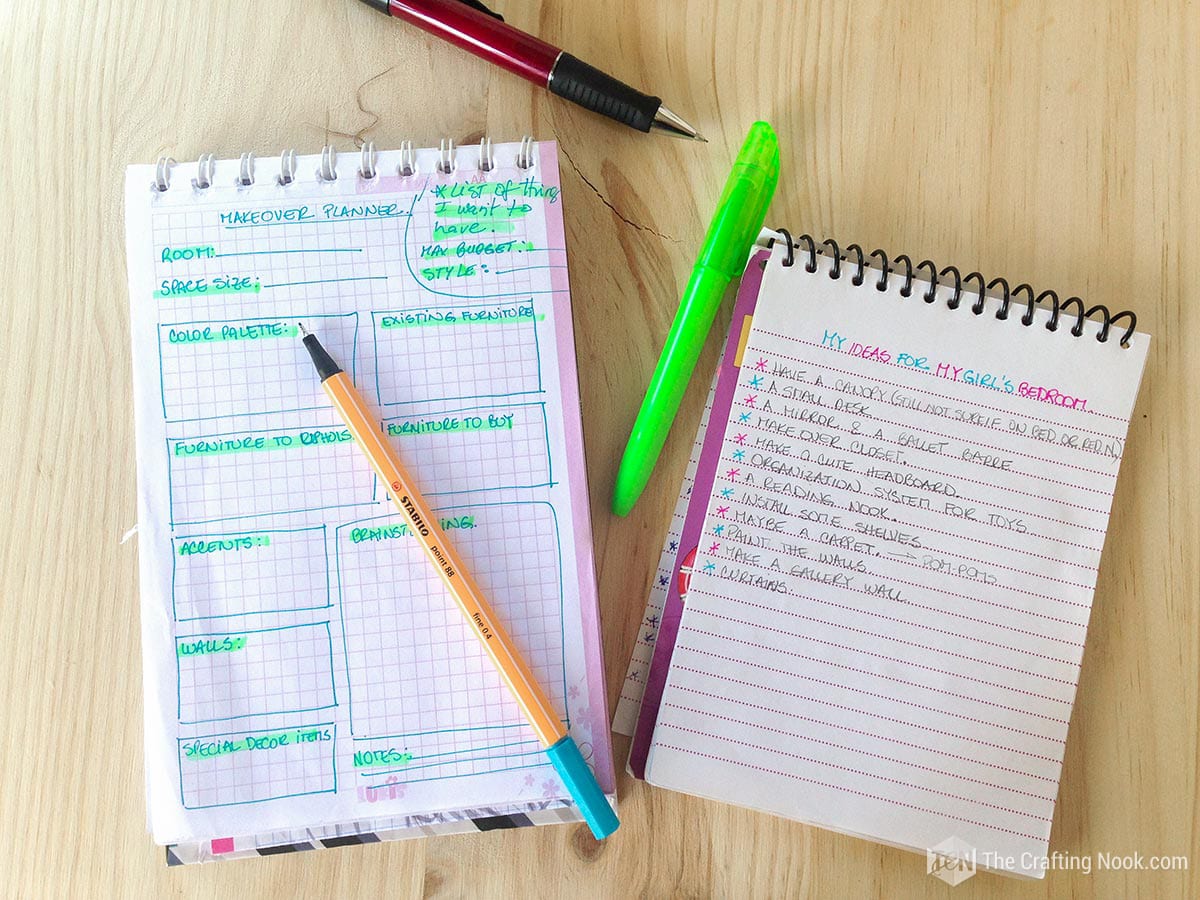 I ended up creating a way more complex planner in the end.
Why?
Because I was reaching the stage of basic plans and details and I think it would be fantastic to have a sheet where I can stick samples and pictures of things I want to be added to the room.
Isn't it exciting? You can find the full Room Makeover planner on the Etsy Shop NOW!
My plan is to start redecorating next month so I need to get this all organized by then and know for sure what my actual budget will be. So far, my goal is to not spend more than 200 Euros. But since I'm new here, it could be more or less. I'll know once I'm all done with the planning.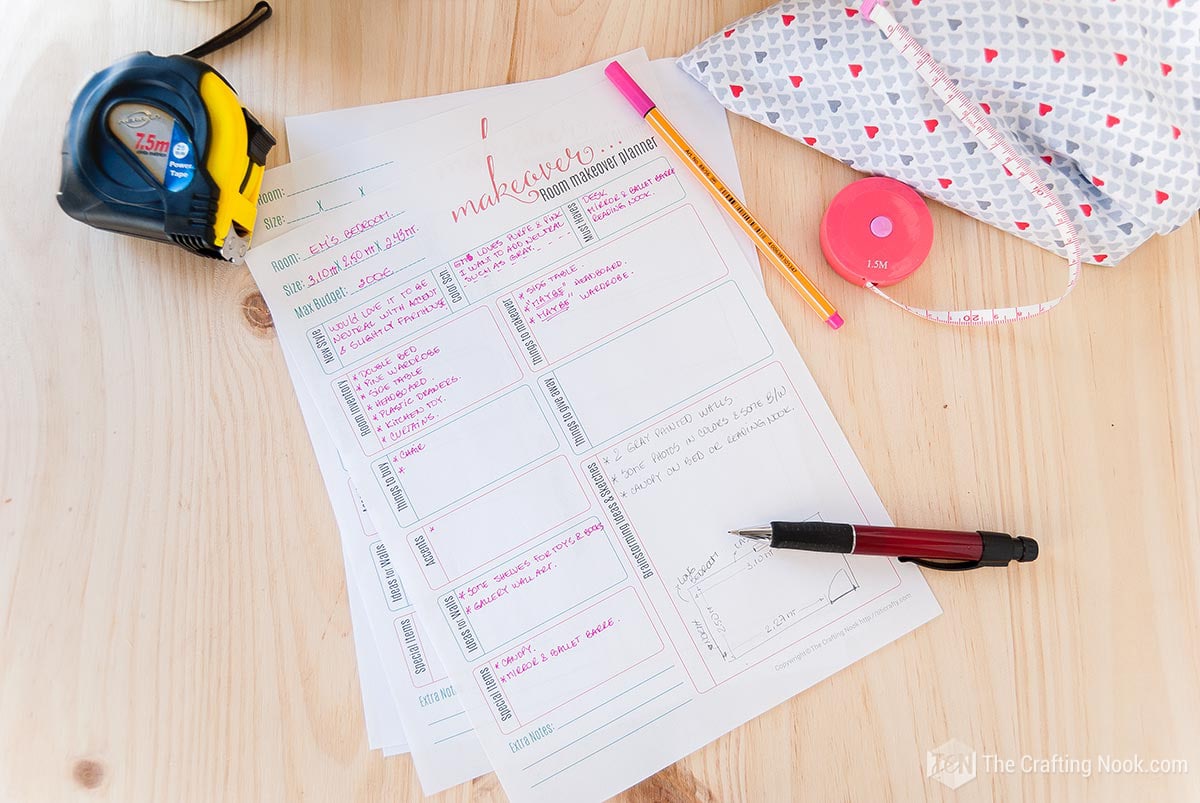 The best part?
I get to put all this room makeover in motion and not have to interrupt or get too many unexpected expenses in the process.
I'm loving this planner so much. Hope you like it too because it's free for you to download*.
*Please this printable is for personal use only. You can print as many as you need but if you want someone else to have this, please send the link so they download it from here! THANK YOU!
Get your Free Planner Printable Now!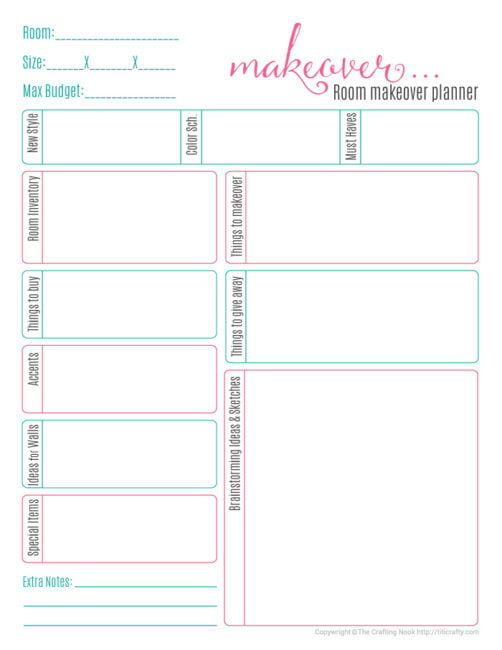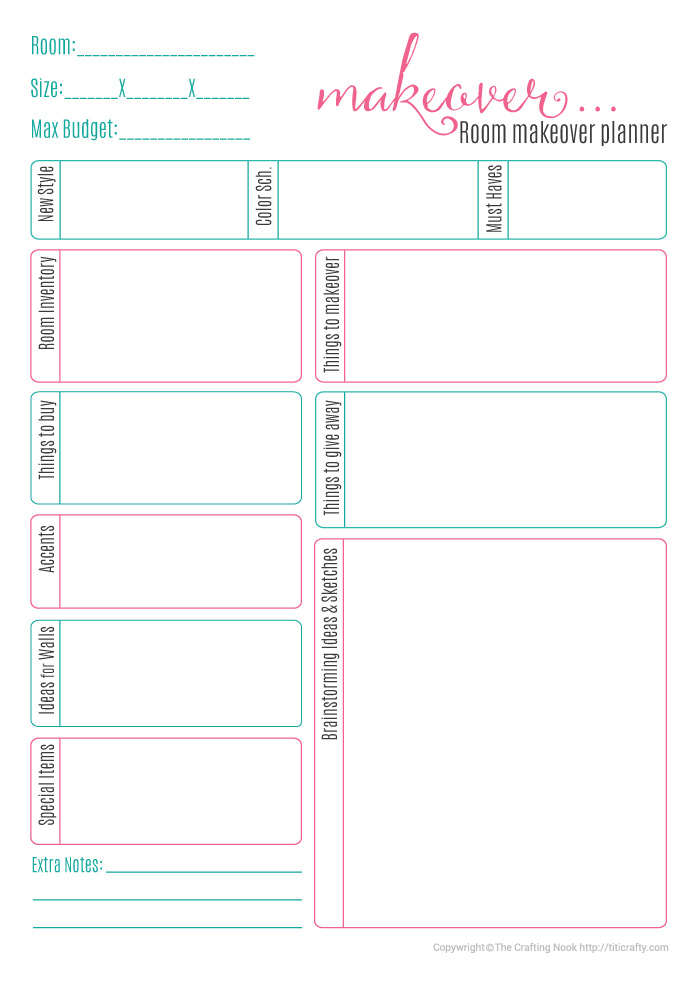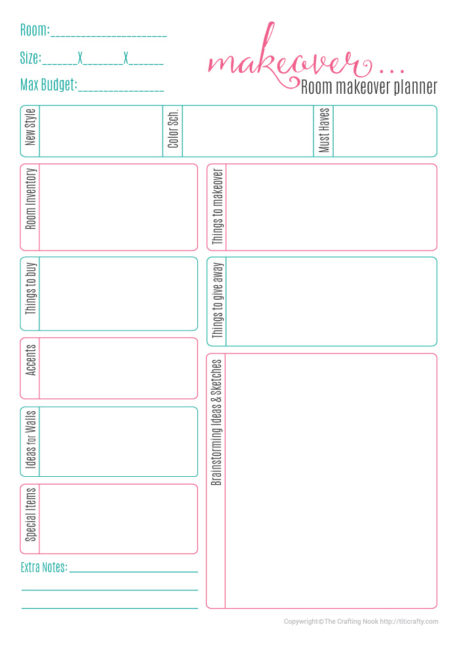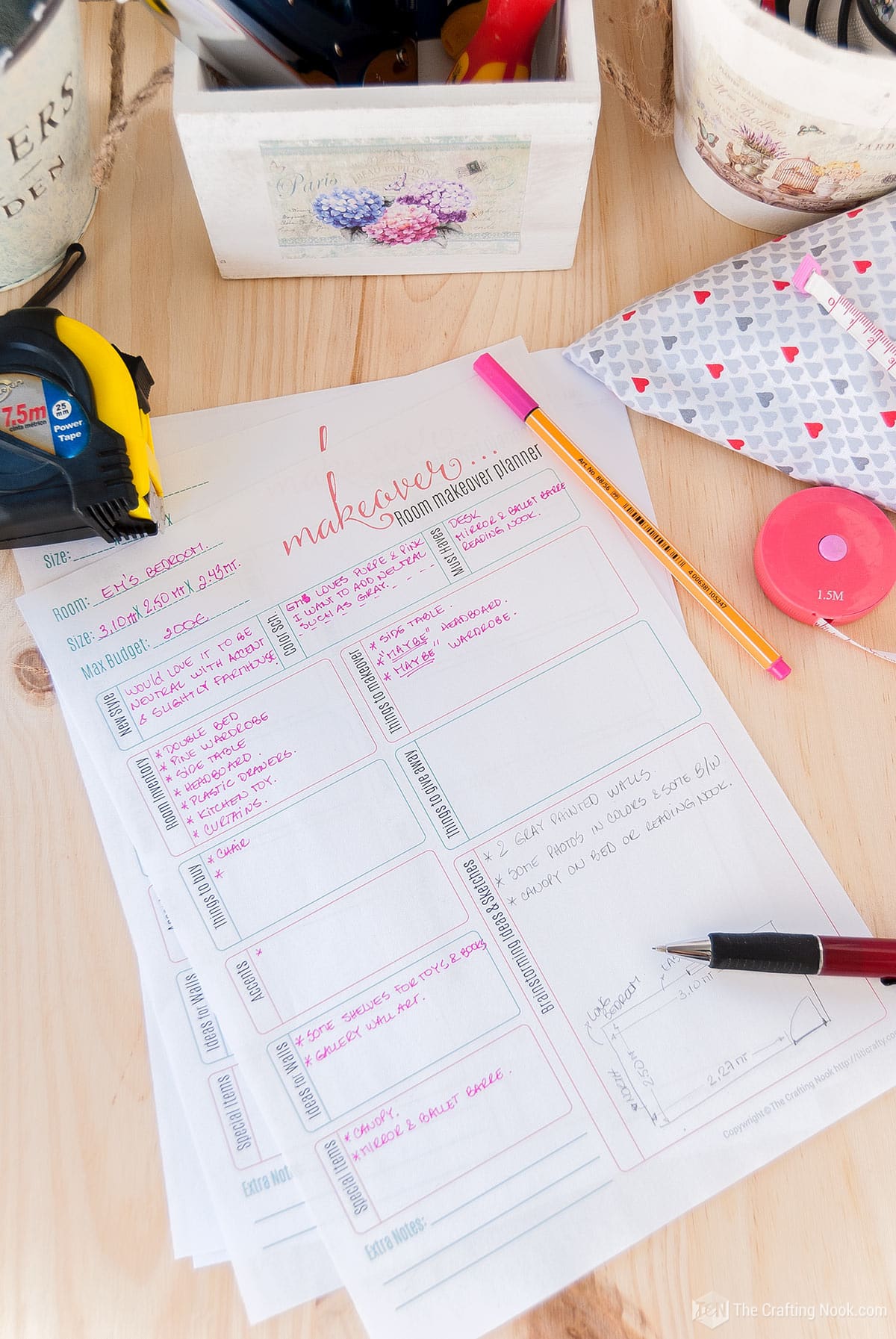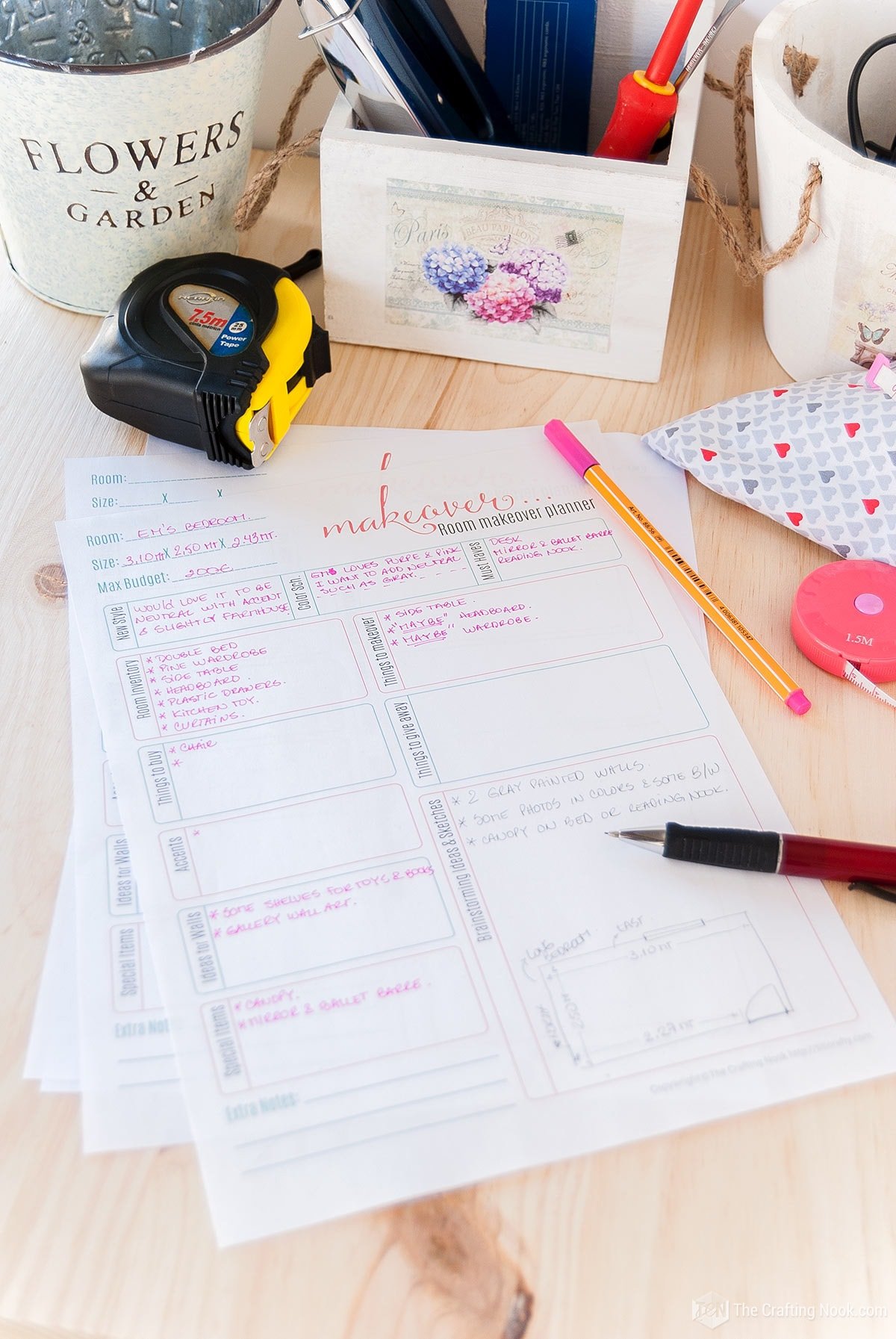 Need a more in-depth Room Makeover planner?
Check out our Room Makeover planner on the Etsy Shop!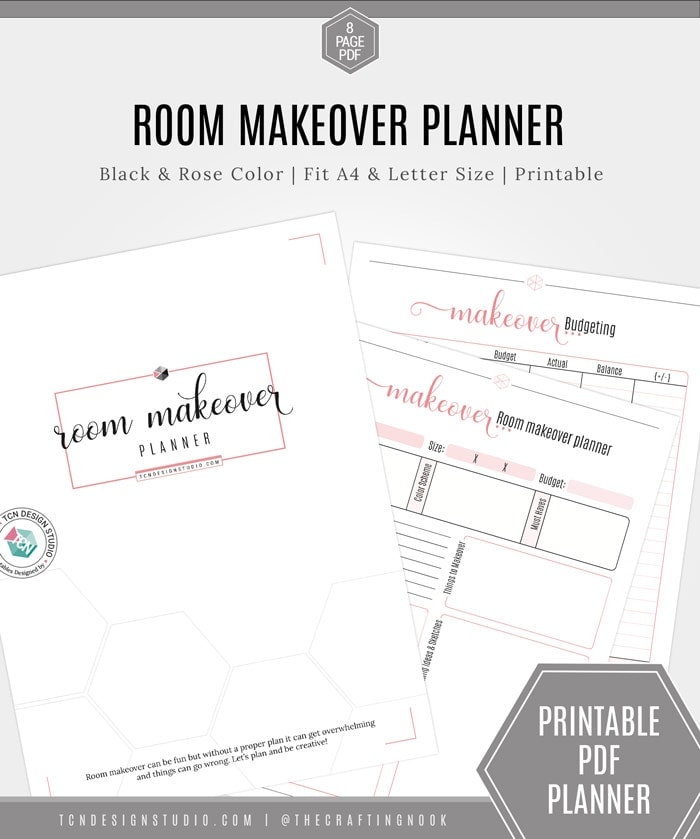 Frequently Asked Questions
Is the room planner printable free?
Yes, you can download the 1-page PDF room makeover planner 100% free. But if you would like the full 8-page PDF Room Makeover planner you can get it on my Etsy Shop.
How do you plan a room layout?
Start With a Clean Slate, Establish Focal Points, Let the Rugs Be Your Guide, select furniture, Embrace Balance and Harmony, Consider Traffic Flow, and Create Functional Zones.
When designing a room where do you start?
I would suggest always starting with gathering inspiration through interior images of furniture, textures, and materials that you love. Group everything into a folder or Pinterest board to keep a clear and coherent vision in one space. Once you have all your inspiration in one place, find the common threads.
FREER Planner Printables to Try
If you like this Free Room Makeover Planner Printable, you might also find helpful these Printable planners too:
Loving this printable planner, don't forget to PIN and share it with friends!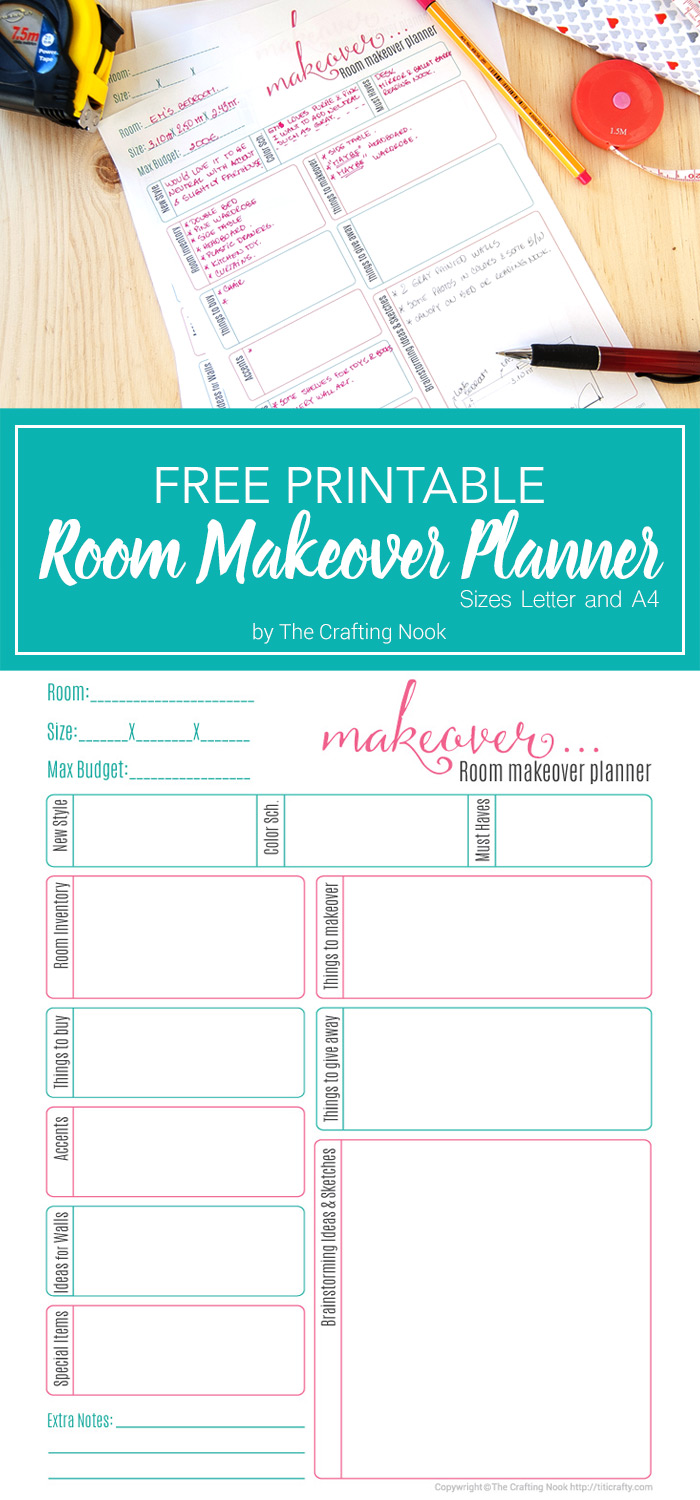 Til' next time...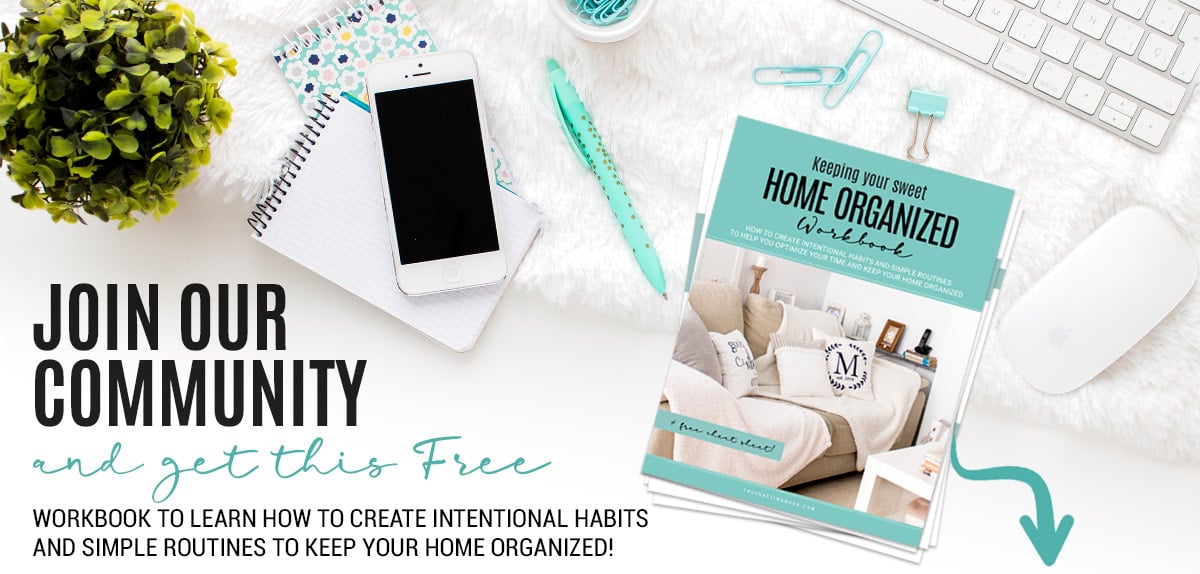 GET INSTANT ACCESS TO THE HOME ORGANIZED WORKBOOK
Plus freebies, printables, exclusive content, tips, stay connected, be the first to know great offers and Product Launches!
Disclaimer: By clicking on the "Yes, I want it" button above you are giving me your consent to collect and use your information according to the law and My Policy Privacy and The Cookie Policy. Zero Spam I promise!